From 'The Princess Bride' to 'All the President's Men,' William Goldman had a storytelling style all his own
Film Critic
His greatest insight into the entertainment business became a legendary Hollywood mantra — "Nobody knows anything" — but it was another much-repeated three-word maxim that I will remember William Goldman for most fondly: "As you wish."
Those were the words spoken early and often by Westley, a farm boy quietly besotted with a maiden named Buttercup in "The Princess Bride." Taken together, Goldman's 1973 fantasy novel and the 1987 screenplay he adapted from it became perhaps the most widely beloved work of this prolific novelist, screenwriter and consummate industry insider, who died Friday at 87.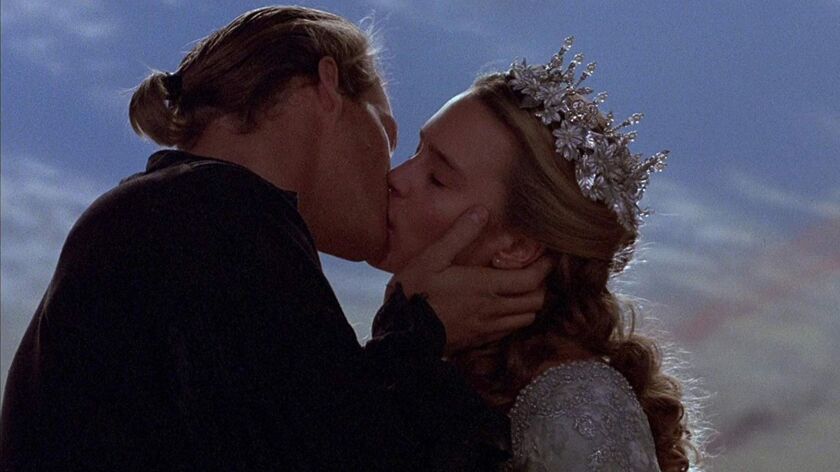 William Goldman, Oscar-winning screenwriter of 'Butch Cassidy' and 'All the President's Men,' dies at 87 »
For a kid seeing the Rob Reiner-directed film for the first time, the simple, inviting beauty of "As you wish" proved awfully hard to resist. It was an immediate hook, a romantic comedy in one line. And it ably summed up the charms of a picture that — with its generous blend of whimsy and enchantment, its scowling villains and Rodents of Unusual Size — seemed to conjure more sublimely ridiculous magic by the yard than a young moviegoer could possibly wish for.
It would be some time before some of us stumbled on the more grown-up pleasures of "Butch Cassidy and the Sundance Kid" (1969) and "All the President's Men" (1976), the Robert Redford-starring pictures that won Goldman his two Oscars for screenwriting. He was rightly proud of "Butch Cassidy," a sly, convention-bucking western that spun a real-life outlaw story into its own casually disarming movie myth. It's a picture that remains memorable, in part, for moments and interludes that violate more than a few tenets of straightforward screenwriting.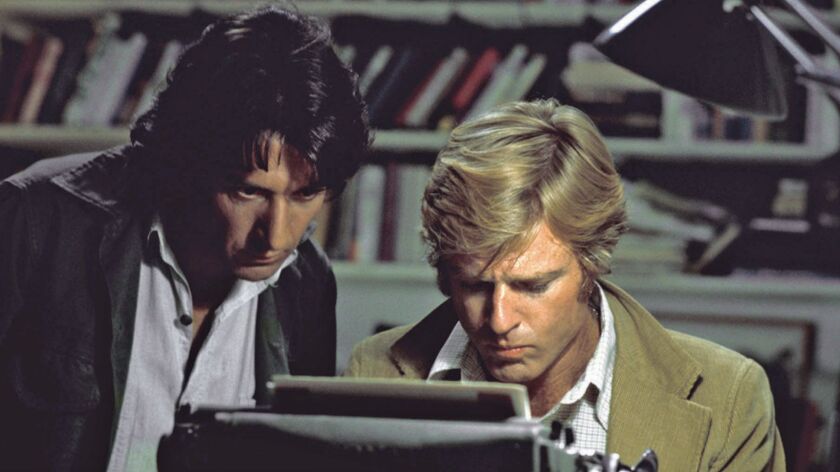 How to stream 'Butch Cassidy,' 'The Princess Bride' and more of William Goldman's best films »
Goldman spoke less affectionately of his experience on "All the President's Men," which forced him to turn in countless rewrites and whose true authorship was briefly, controversially disputed in an interview that Redford gave in 2011. The screenplay's long and painful gestation aside, the drama of Bob Woodward and Carl Bernstein's investigation into the Watergate scandal remains a model of storytelling form, classical yet challenging, and marked by a level of intelligence and respect for the audience that seems increasingly rare in Hollywood studio filmmaking.
That script notably gave rise to another three-word maxim, one whose quotability extends well beyond the movie business: "Follow the money." (For a writer who once declared, "Dialogue is one of the least important parts of any flick," Goldman penned more than his fair share of sparkling one-liners.) And the central problem that the movie posed — how do you make involving cinema out of the door-to-door, day-by-day tedium of investigative reporting? — has rarely been solved to such gripping, enduring effect.
Problem solving was crucial to Goldman's ethos as a storyteller. As a writer who frequently adapted novels for the big and small screen (Ira Levin's "The Stepford Wives," Cornelius Ryan's "A Bridge Too Far"), including several of his own ("Magic," "Marathon Man," "Heat"), he was especially well versed in the mechanics of narrative troubleshooting. He had a keen sense of why something that worked on the page might or might not work on the screen, informed by years of studying and laboring in a motion-picture medium that he had first stumbled into as a playwright and novelist.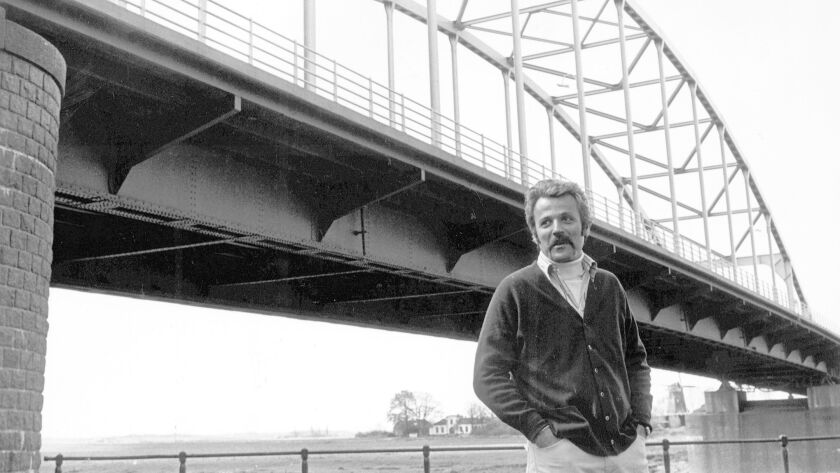 Stephen King, Lin-Manuel Miranda and other celebs salute 'legendary adventurer in screenwriting' William Goldman »
Naturally, not everything he put his own hand to worked so well. Goldman would have been the first to admit to his failures, as he frequently did in his 1989 memoir, "Adventures in the Screen Trade: A Personal View of Hollywood and Screenwriting." His later years as a screenwriter were erratic ones, marked by crime thrillers of varying effectiveness ("Absolute Power," "The General's Daughter") and a couple of misbegotten Stephen King adaptations ("Hearts in Atlantis," "Dreamcatcher").
But if Goldman was hard on his own work, he was similarly hard on everyone else's. In a 2016 interview with Deadline, director Jonathan Demme noted that Goldman's feedback had spurred his decision to cut one of Jodie Foster's meatiest scenes from "The Silence of the Lambs," on the grounds that it was largely third-act exposition that sapped the movie of tension at a crucial juncture. It was an excision that horrified the director at the time but soon revealed itself as "just an extraordinary difference, an immeasurable improvement," Demme said. "That is William Goldman."
Indeed it was. Nobody knows anything, but that hardly stopped Goldman from dispensing his own hard-won knowledge. He did this in his frequent role as an uncredited script doctor, and also in a stream of characteristically quippy, conversational columns he wrote for Variety in the 2000s, many of which he devoted to parsing the byzantine nature of the annual Oscar race.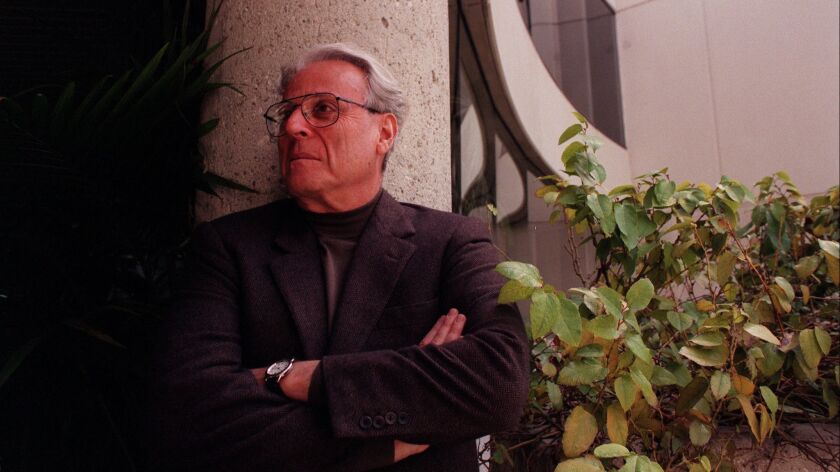 I remember reading those columns at the time and both nodding and shaking my head at some of his drive-by assessments, many of which were predicated on his belief in the unshakable, all-important power of story. Martin Scorsese "has never been secure with a story," he wrote in one piece, italics his. (That one got a head-shake.)
The pleasures of a good story, of course, are what drew many of us to the movies in the first place, and Goldman understood this so deeply that I suspect he never managed to evolve beyond it. Not for nothing does "The Princess Bride" open with a framing device that gently draws us in and keeps popping up throughout, reassuring us at every stage that we are in skilled narrative hands.
It all depends on what you define as story — if your assessment of a dramatic narrative is primarily concerned with issues of plot and pacing and structure, or if you consider a story's meaning to be dependent on some of the medium's less tangible, more poetic dimensions, including mood and atmosphere and editing rhythms and evocative camerawork. If so, Goldman's keep-it-snappy advice could only go so far.
He knew that not everyone would see it his way, and that the subjectivity of a moviegoer's response was part of the medium's glory. His brisk, talky, self-assured style invited a similarly argumentative response. Part of me is madly curious about what "The Silence of the Lambs" left out — the same part, perhaps, that would be intrigued to skim a few of those failed early drafts of "All the President's Men." Would they have worked better, or worse? Nobody knows anything, and in affirming as much, Goldman gave us room to believe as we wished.
Related: From the archives: William Goldman knows they don't know
---
The complete guide to home viewing
Get Screen Gab for weekly recommendations, analysis, interviews and irreverent discussion of the TV and streaming movies everyone's talking about.
You may occasionally receive promotional content from the Los Angeles Times.