Review: Death and the Beats' birth drive 'Kill Your Darlings'
Two New York City detectives hunt for a serial killer targeting 36 righteous individuals. With Franky G., Jeffrey De Serrano and Donna McKechnie. Written by Joey Dedio and De Serrano. Directed by Eddy Duran. Active Fox Productions
(Active Fox Productions / Active Fox Productions)
A young high school teacher's life begins unraveling when she has an affair with one of her students. With Will Brittain and Lindsay Burge. Written and directed by Hannah Fidell. Oscilloscope Laboratories
(Flaneur Films / Flaneur Films)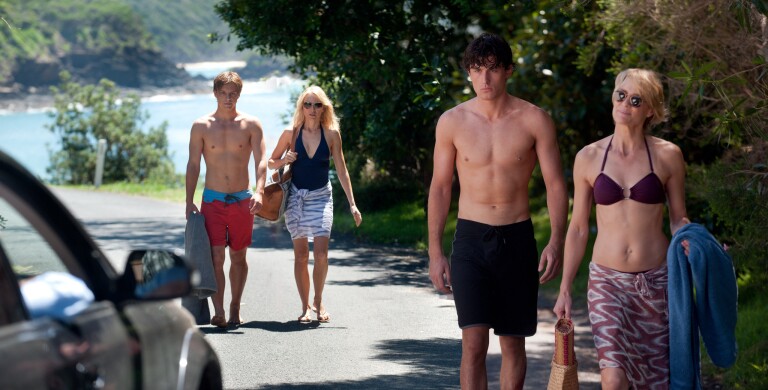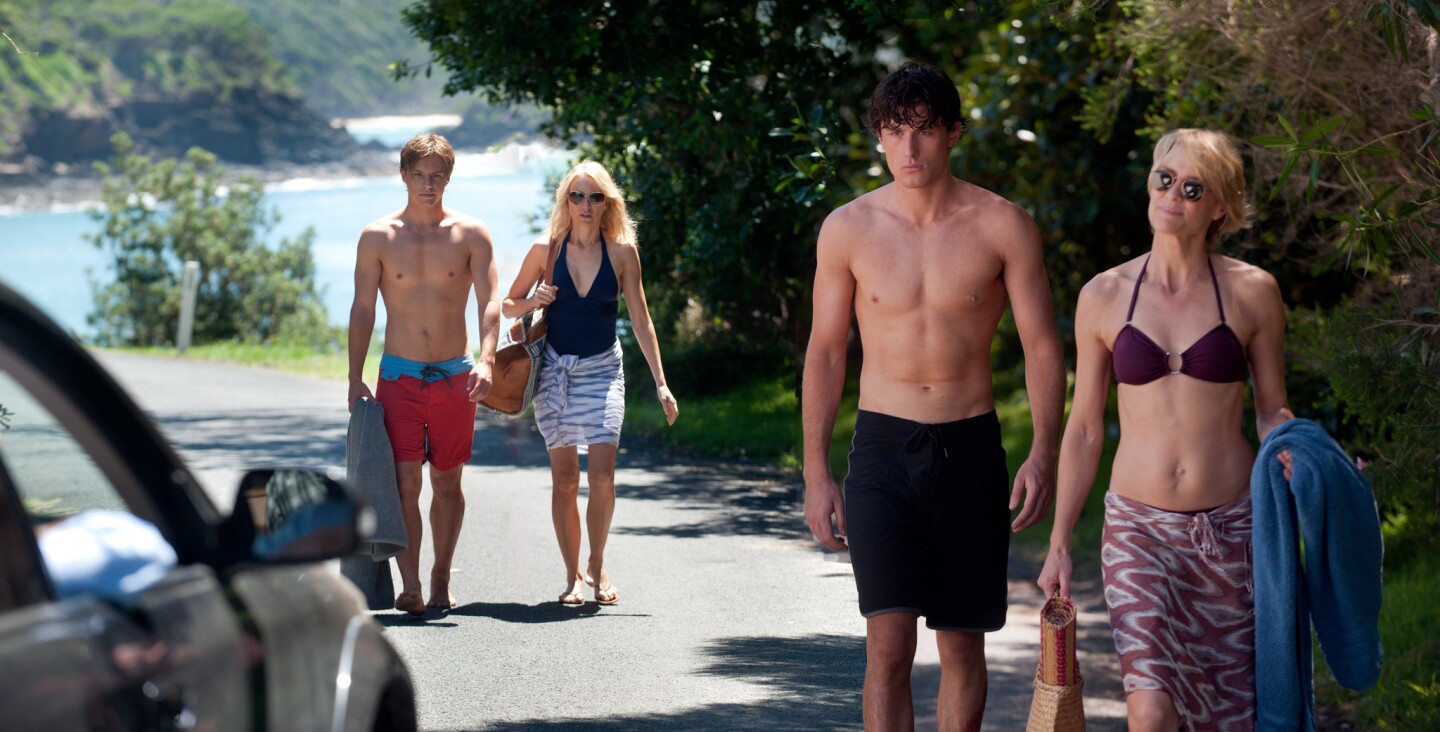 In a seaside town in Australia, two women who have been friends since childhood are drawn into relationships with each other's sons. With Naomi Watts, Robin Wright and Xavier Samuel. Written by Christopher Hampton. Directed by Anne Fontaine. Exclusive Media
(Matt Nettheim / Exclusive Releasing)
This documentary follows a Newark, N.J., high school teacher as she strives to prepare her class of autistic students to survive in the adult world after graduation. Directed by Samantha Buck. Argot Pictures
(Nara Garber / Argot Pictures)
A documentary portrait of the Beatles' longtime secretary and friend, Freda Kelly. Directed by Ryan White. Magnolia Pictures
(Magnolia Pictures / Magnolia Pictures)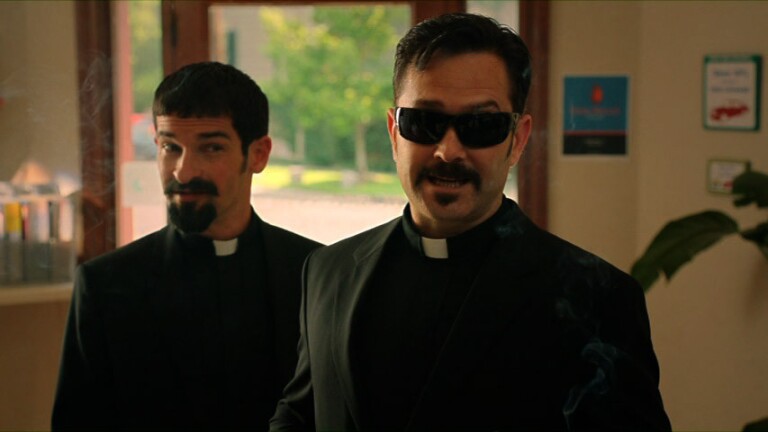 In New Orleans, a yuppie couple discover their ramshackle starter home has a dark legacy, and neither a pair of inept detectives nor two hard-nosed priests provide much help. With Thomas Lennon, Robert Ben Garant and Rob Corddry. Written and directed by Lennon and Garant. Millennium Entertainment / Gravitas Ventures
(Millennium Entertainment / Millennium Entertainment)
Two rookie FBI agents go undercover and face their hidden pasts as they try to bring down their childhood friends' criminal organization. With Jeremy Ray Valdez, Will Rothhaar and Walter Perez. Written and directed by Bryan Ramirez. AMC Indies
(AMC Indies)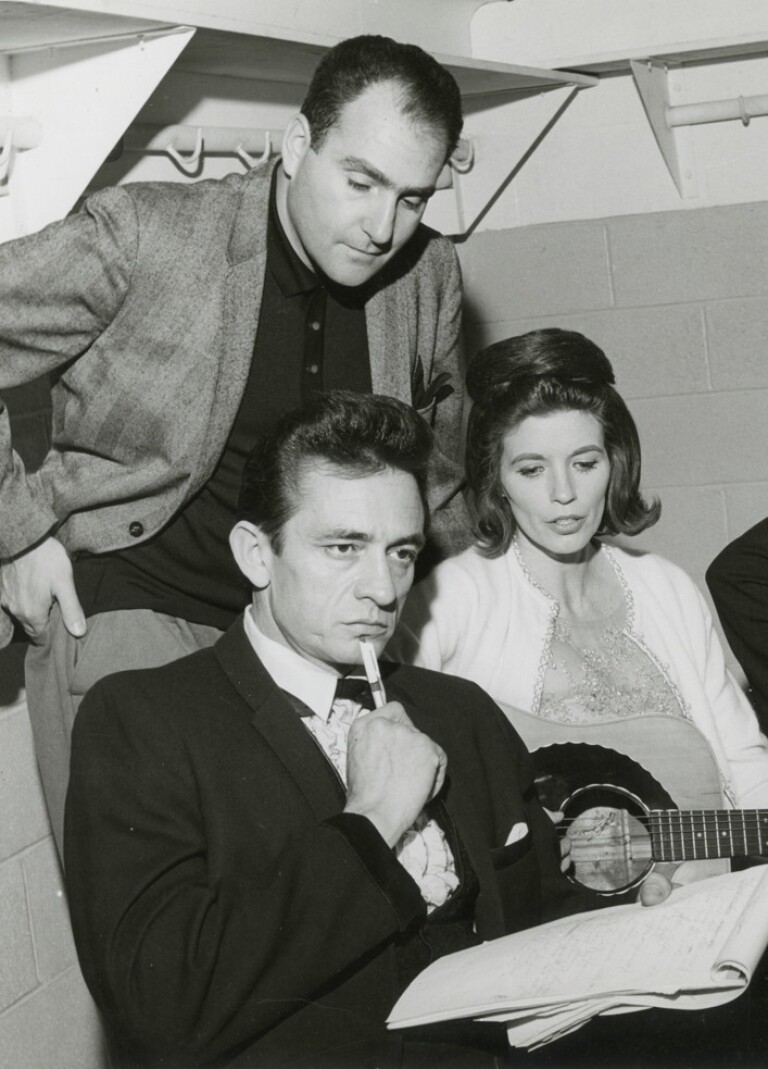 A documentary about Johnny Cash; his talented but troubled manager, Saul Holiff; and Holiff's strained relationship with his son. Directed by Jonathan Holiff. New Chapter Productions
(From the Saul Holiff Collection / New Chapter Productions, Inc.)
This all-archival documentary about Richard Nixon's presidency features footage by three top White House aides that was seized by the FBI during the Watergate scandal and filed away for nearly 40 years. Directed by Penny Lane. Cinedigm
(Cinedigm / Cinedigm)
Stranded on an unforgiving planet and left for dead, an escaped convict wanted throughout the galaxy is forced to activate an emergency beacon knowing full well it will draw bounty hunters and mercenaries to collect his head. With Vin Diesel, Karl Urban, Jordi Molla and Matt Nable. Written and directed by David Twohy. Universal Pictures
(Universal Pictures / Universal Pictures)
A single guy who dreams of leaving the barrio becomes the reluctant guardian of his six nieces and nephews. With Joey Dedio, Elizabeth Rodriguez and Kelly McGillis. Written by Dedio and Brian Herskowitz. Directed by Fro Rojas. Active Fox Productions
(Active Fox Productions / Active Fox Productions)
After snitching on the mob, a former Mafia boss and his family enter the witness protection program but have a hard time adjusting to their new life in a sleepy French town. With Robert De Niro, Michelle Pfeiffer, Tommy Lee Jones and Dianna Agron. Written by Luc Besson and Michael Caleo. Directed by Besson. Relativity Media
(Relativity Media)
A documentary examining how Western pharmaceutical companies and governments aggressively blocked access to affordable AIDS drugs in Africa in the 1990s. Narrated by William Hurt. Directed by Dylan Mohan Gray. International Film Circuit
(Zoriah / International Film Circuit, Inc.)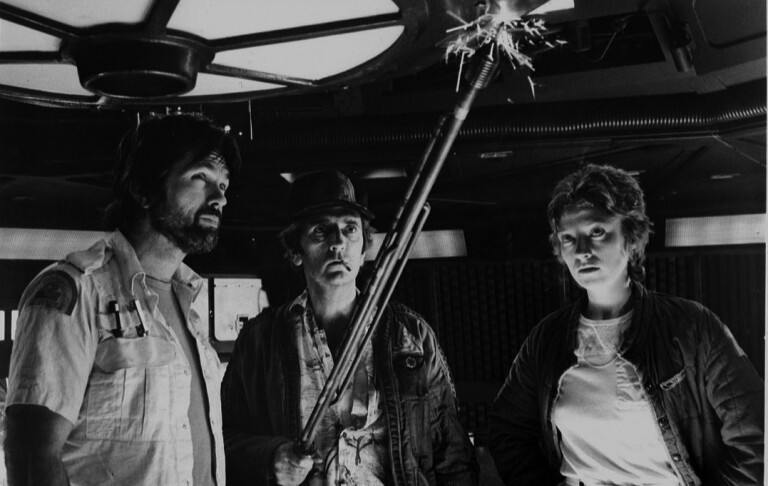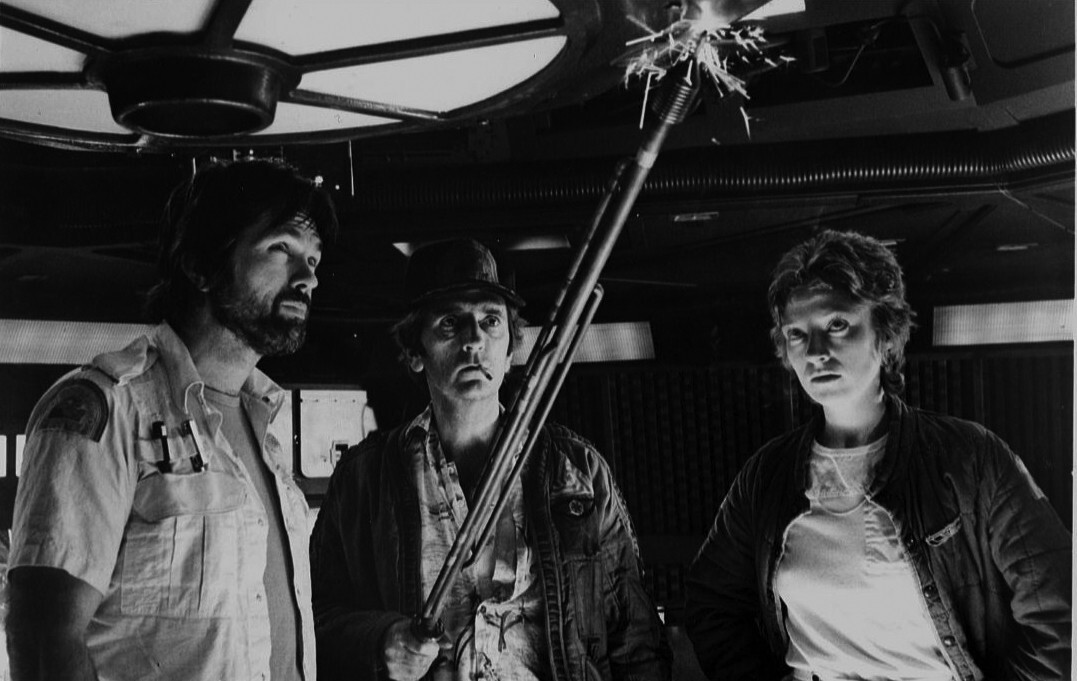 A documentary portrait of the prolific character actor Harry Dean Stanton, who has appeared in about 250 films. Directed by Sophie Huber. Adopt Films
(Adopt Films / Adopt Films)
Tensions mount among a multigenerational family in 1969 Alabama as the patriarch of the clan receives word that his ex-wife has died and her English second husband is accompanying her body to the U.S. to be buried. With Robert Duvall, Kevin Bacon and Billy Bob Thornton. Written by Thornton and Tom Epperson. Directed by Thornton. Anchor Bay Films
(Van Redin / Anchor Bay)
A documentary about the Incredible Bongo Band and their recording of the song "Apache," which became one of the most sampled tracks in the history of hip-hop. Narrated by Gene Simmons. Directed by Dan Forrer. GoDigital
(GoDigital, Inc.)
A free-spirited massage therapist develops a sudden aversion to human contact while her brother, an uptight dentist, manifests a curious healing touch. With Rosemarie DeWitt, Allison Janney and Josh Pais. Written and directed by Lynn Shelton. Magnolia Pictures
(Luann Smythe / Magnolia Pictures)
A hip-hop mogul enlists a hard-luck ex-basketball coach and an all-star dance crew to win an international dance tournament where Americans haven't triumphed in 15 years. With Josh Holloway, Laz Alonso and Josh Peck. Written by Brin Hill and Chris Parker. Directed by Benson Lee. Screen Gems
(Screen Gems / Screen Gems)
A disgruntled veteran molds an abandoned teen into his protege for a bloody spree in this drama based on the 2002 Beltway sniper attacks. With Isaiah Washington, Tequan Richmond and Joey Lauren Adams. Written and directed by Alexandre Moors. IFC Films
(IFC Films / IFC Films)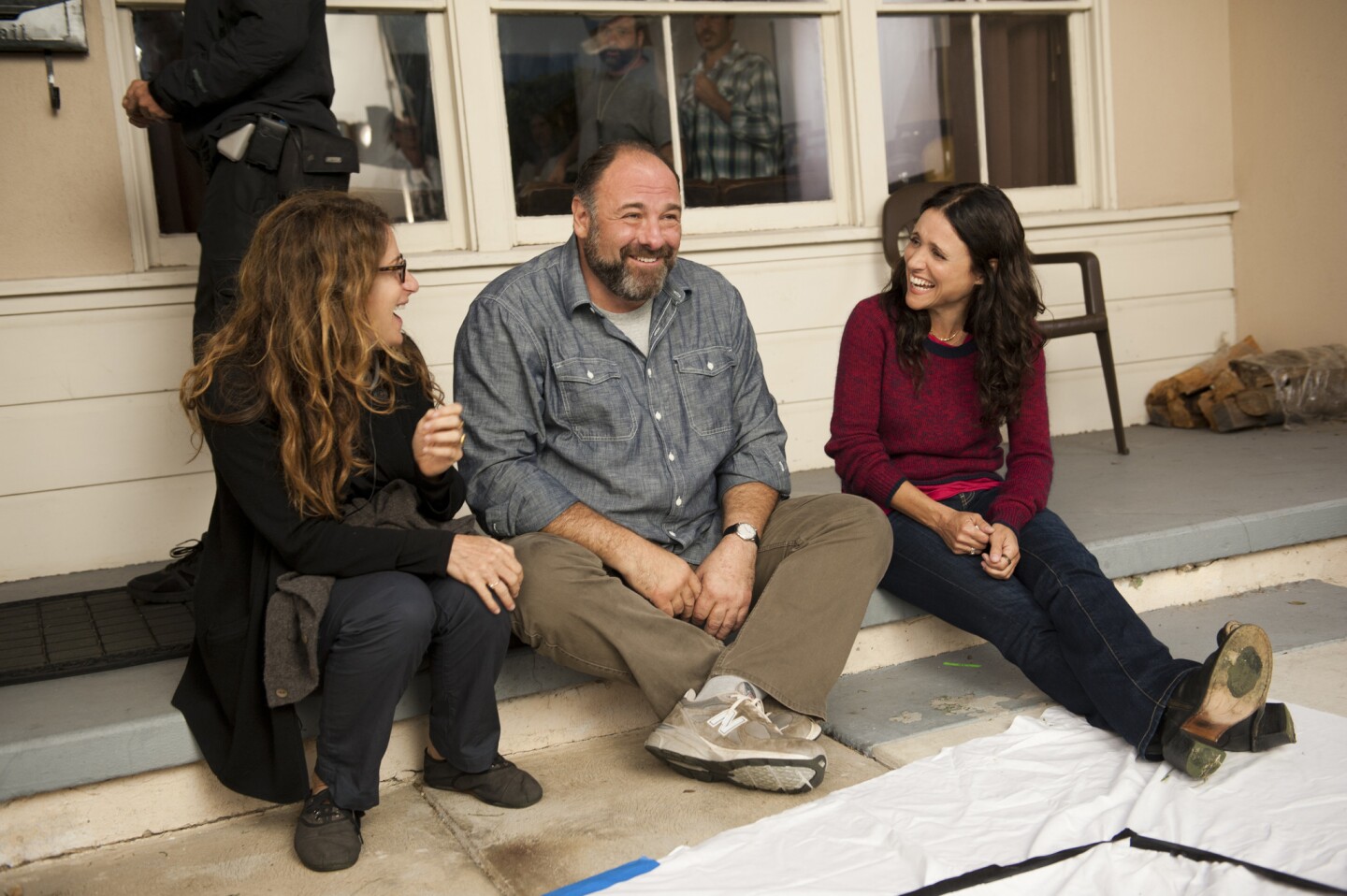 A divorced single mother who works as a masseuse finds her personal and professional lives uncomfortably intersecting when a new client turns out to be her new beau's ex-wife. With Julia Louis-Dreyfus, James Gandolfini, Catherine Keener and Toni Collette. Written and directed by Nicole Holofcener. Fox Searchlight Pictures
(LACEY TERRELL / Fox Searchlight)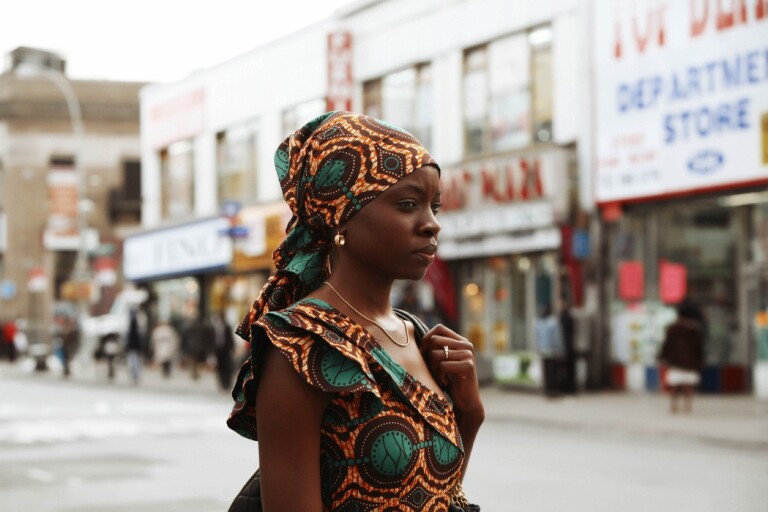 After a joyous wedding, marital complications arise for a Nigerian couple living in Brooklyn when they are unable to conceive a child. With Danai Gurira, Isaach De Bankole and Yaya DaCosta Alafia. Written by Darci Picoult. Directed by Andrew Dosunmu. Oscilloscope Laboratories
(Oscilloscope Laboratories)
Frustrated by the police department's lack of progress in locating his missing 6-year-old daughter, a distraught father decides to take matters into his own hands. With Hugh Jackman, Jake Gyllenhaal, Melissa Leo and Paul Dano. Written by Aaron Guzikowski. Directed by Denis Villeneuve. Warner Bros. Pictures
(Wilson Webb / Warner Bros. Pictures)
A drama about the rivalry between the 1970s Formula 1 racing stars James Hunt, a charismatic Englishman, and Niki Lauda, his methodical Austrian counterpart. With Chris Hemsworth, Daniel Bruhl and Olivia Wilde. Written by Peter Morgan. Directed by Ron Howard. Universal Pictures
(Jaap Buitendijk / Universal)
An overachieving environmental consultant, a long-married small-business owner and a wisecracking emergency-room doctor struggle with sex addiction. With Mark Ruffalo, Tim Robbins, Gwyneth Paltrow and Josh Gad. Written by Stuart Blumberg and Matt Winston. Directed by Blumberg. Lionsgate / Roadside Attractions
(Roadside Attractions)
Determined to get engaged before her youngest sister's wedding in 30 days, a flight attendant travels the country bumping into eligible ex-boyfriends and searching for Mr. Right. With Paula Patton, Derek Luke, Taye Diggs and Jill Scott. Written and directed by David E. Talbert. Fox Searchlight Pictures
(Tony Rivetti Jr. / Fox Searchlight)
Yearning to leave behind his life of misfortune, an Arab immigrant wins the U.S. green-card lottery and arrives in New York City the day before the Sept. 11 attacks. With Khaled Nabawy, Agnes Bruckner and William Atherton. Written and directed by Sam Kadi. Monterey Media
(Why Me Film / Why Me Film)
A handsome lothario's addiction to Internet pornography threatens to torpedo his budding relationship with a young lady who has an idealistic view of love and courtship. With Joseph Gordon-Levitt, Scarlett Johansson, Julianne Moore and Tony Danza. Written and directed by Gordon-Levitt. Relativity Media
(Daniel McFadden / Relativity Media)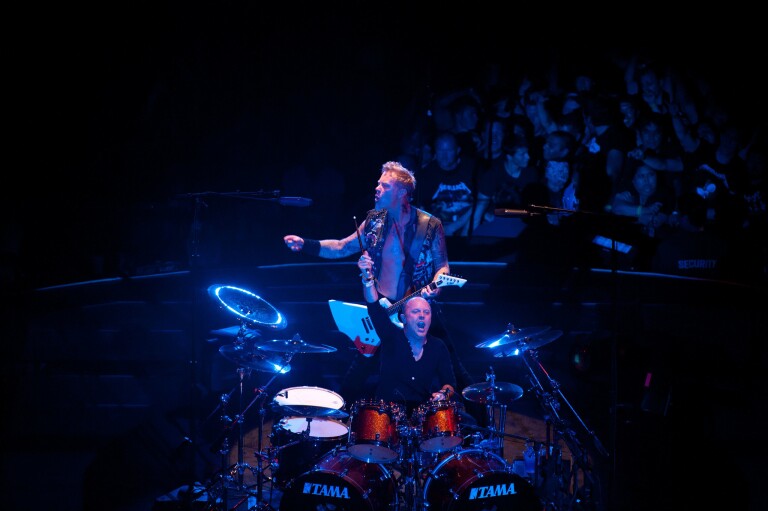 A young roadie is sent on an urgent mission during a rock concert in this combination of narrative and live-performance film. With Dane DeHaan. Written by Nimrod Antal, James Hetfield, Lars Ulrich, Kirk Hammett and Robert Trujillo. Directed by Antal. In 3-D and Imax. Picturehouse
(Carole Segal / Picturehouse)
The love lives of two dorks intersect with those of a cheerleader and a football player. With Beau Mirchoff, Gaelan Connell and Vanessa Marano. Written by Nicholas Brandt and Johnny Severin. Directed by Salome Breziner. Sneak Preview Entertainment
(Sneak Preview Entertainment)
During a torrential rainstorm, tragedy strikes a seemingly wholesome family and threatens to expose their adherence to macabre ancestral customs. With Bill Sage, Ambyr Childers and Julia Garner. Written by Nick Damici and Jim Mickle. Directed by Mickle. eOne Films
(Ryan Samul / Belladonna Productions)
This documentary follows the four remaining doctors in the United States who perform late-term abortions in the wake of the 2009 murder of practitioner Dr. George Tiller. Directed by Martha Shane and Lana Wilson. Oscilloscope Laboratories
(Oscilloscope Laboratories / Oscilloscope Laboratories)
A stressed-out office drone discovers that he has a tiny demon living in his intestine who has a habit of forcing his way out and slaughtering those who have angered him. With Ken Marino, Patrick Warburton and Mary Kay Place. Written by Benjamin Hayes and Jacob Vaughan. Directed by Vaughan. Magnet Releasing
(Magnet Releasing / Magnet Releasing)
Two high school friends set out to film a comedy about getting revenge on bullies, but one of them begins to take the joke too far. With Matt Johnson and Owen Williams. Written by Johnson and Evan Morgan. Directed by Johnson. Phase 4 Films
(Phase 4 Films / Phase 4 Films)
A talented young singer-songwriter's Christian faith and family ties are tested when she defies her pastor father to pursue pop music stardom. With A.J. Michalka, James Denton and Kevin Pollak. Written and directed by Brad J. Silverman. Lionsgate / Roadside Attractions
(JP Yim / Lionsgate and Roadside Attractio)
When their shuttle is destroyed during a routine spacewalk, a veteran astronaut and a brilliant engineer are stranded in space together. With Sandra Bullock and George Clooney. Written by Alfonso Cuaron and Jonas Cuaron. Directed by Alfonso Cuaron. In 3-D and Imax. Warner Bros. Pictures
(Warner Bros. / Warner Bros.)
A documentary exploring how the small town of Muscle Shoals, Ala., became a music Mecca, thanks in large part to Rick Hall and his FAME Studios. Directed by Greg "Freddy" Camalier. Magnolia Pictures
(Magnolia Pictures)
A dramatic account of the chaotic events at Parkland Memorial Hospital in Dallas on the day President John F. Kennedy was assassinated. With Zac Efron, Paul Giamatti and Billy Bob Thornton. Written and directed by Peter Landesman. Exclusive Releasing
(Claire Folger / Exclusive Media Entertainment)
A Princeton grad student who believes he's been swindled travels to Costa Rica to confront an online gambling tycoon and is seduced by the man's promise of wealth. With Justin Timberlake, Gemma Arterton, Anthony Mackie and Ben Affleck. Written by Brian Koppelman and David Levien. Directed by Brad Furman. 20th Century Fox
(Scott Garfield / 20th Century Fox)
This documentary chronicles a disastrous 2008 climb to the top of K2, the world's second-highest mountain, during which 11 expert climbers died. Directed by Nick Ryan. Sundance Selects
(Sundance Selects / Sundance Selects)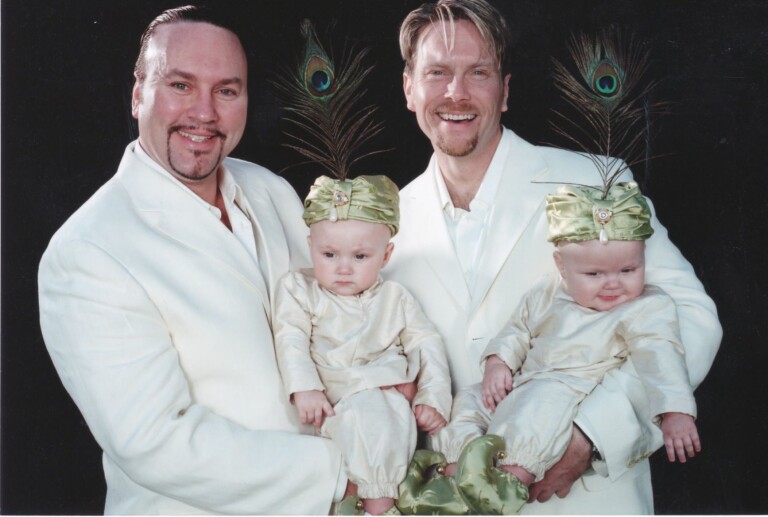 A documentary about songwriter Desmond Child; his lifelong partner, Curtis Shaw; and Angela Whittaker, the woman who would give birth to their twin sons. Directed by Heather Winters. Desmond Films
(Stefan Wurth / Deston Films)
This documentary follows three Cambodian families struggling to maintain their traditional ways of life as the modern world closes in around them. Directed by Kalyanee Mam. Migrant Films
(Migrant Film / Migrant Film)
A dramatic account of the story of Capt. Richard Phillips and the 2009 hijacking of the cargo ship Maersk Alabama by Somali pirates. With Tom Hanks, Barkhad Abdi and Barkhad Abdirahman. Written by Billy Ray. Directed by Paul Greengrass. Columbia Pictures
(Jasin Boland / Columbia Pictures)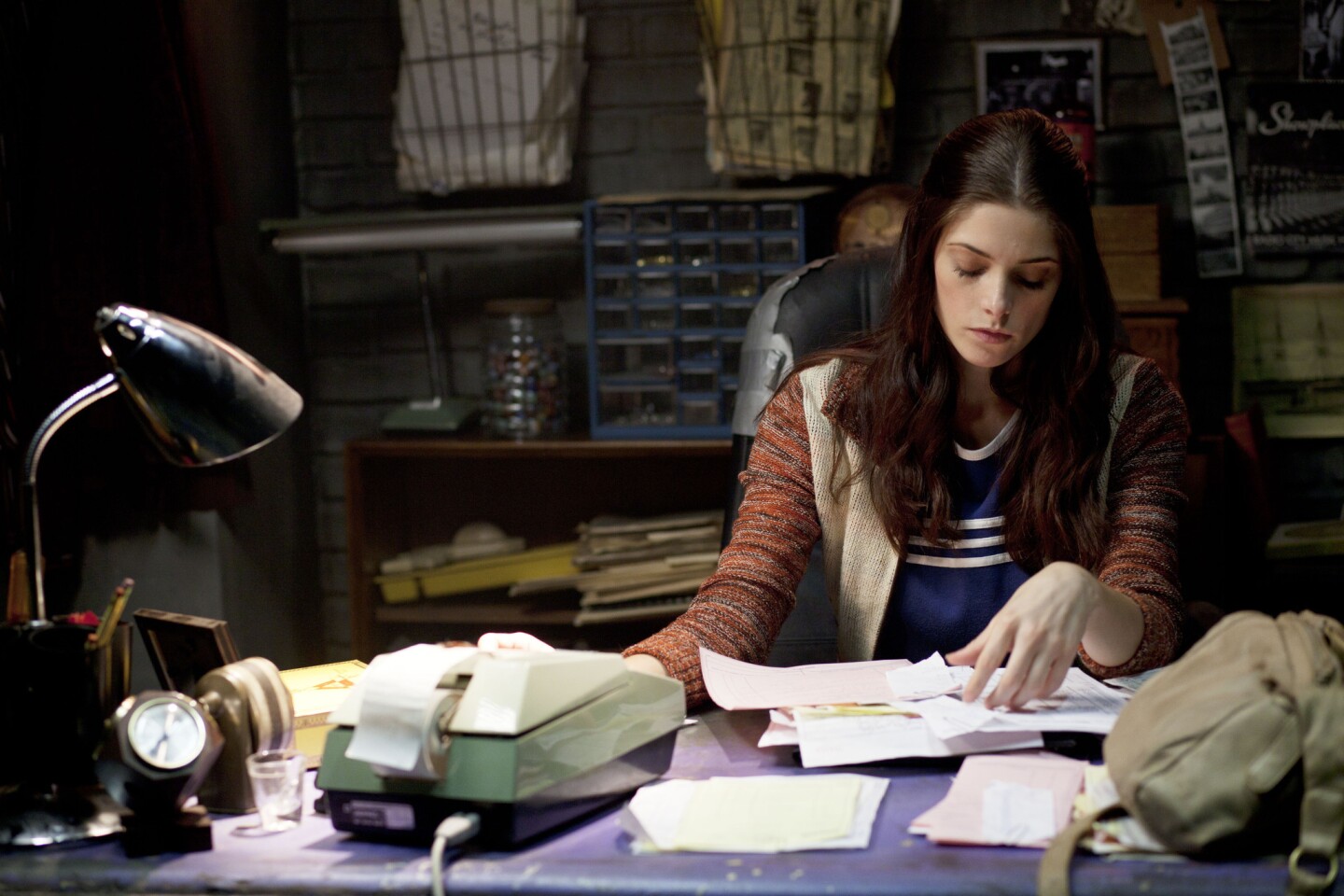 A dramatization of the heyday of the New York City punk club CBGB, which showcased such acts as the Talking Heads, Patti Smith, Blondie and the Ramones. With Alan Rickman, Malin Akerman and Justin Bartha. Written by Jody Savin and Randall Miller. Directed by Miller. XLrator Media
(Beau Giann / XLrator Media)
A desperate New York City headshot photographer struggles with his traumatic past and his inability to connect with the opposite sex. With Christopher Denham, Lindsay Beamish and Anna Camp. Written by Peter Moore Smith. Directed by Nate Taylor. Film Movement
(Mark Pugh / RAM Releasing)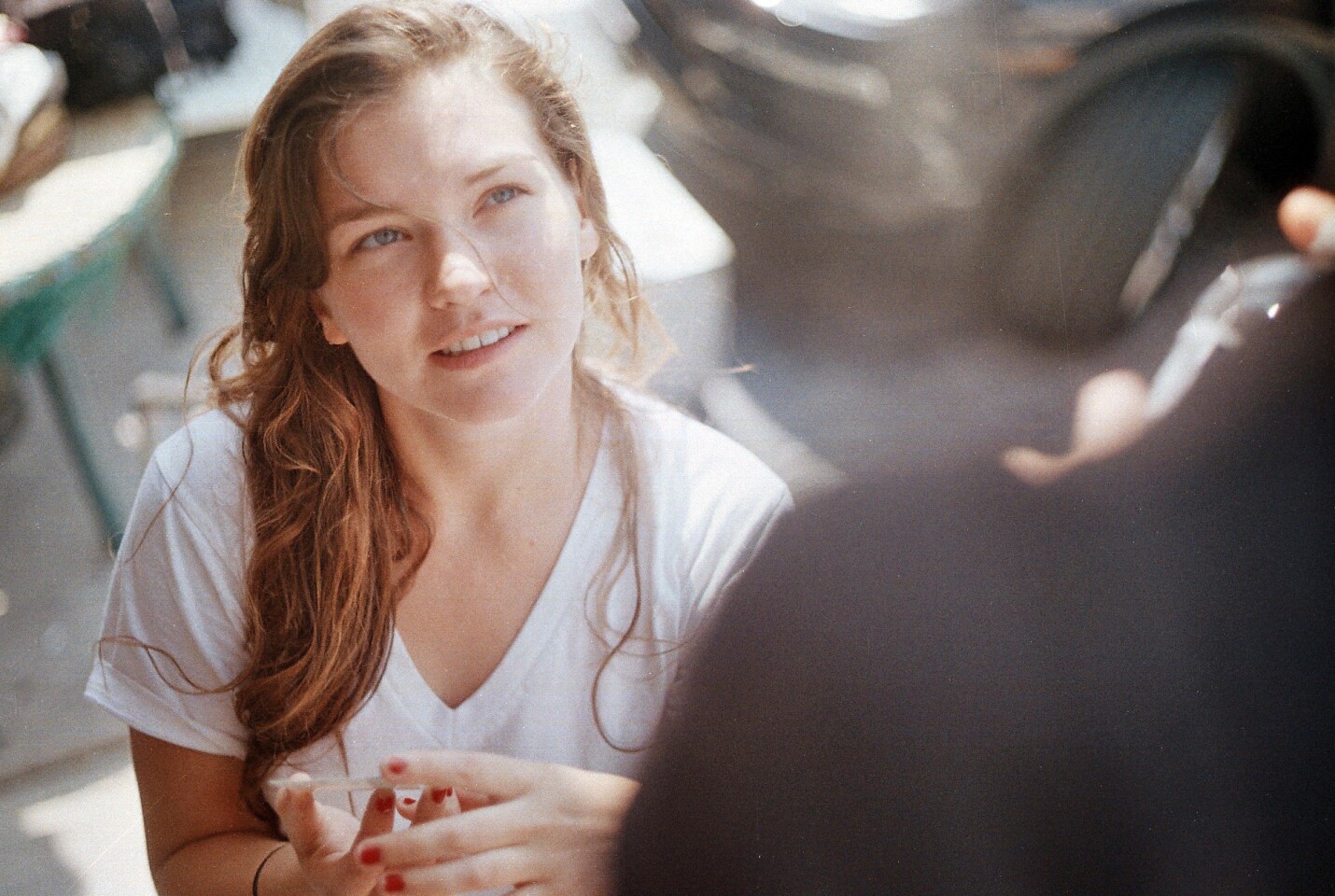 A Northern Irish runaway drops in unannounced seeking refuge with her aunt and uncle in Baltimore, only to discover their marriage is in shambles and their relationship with their college-age daughter is strained. With Deragh Campbell, Hannah Gross and Kim Taylor. Written by Matt Porterfield and Amy Belk. Directed by Porterfield. Strand Releasing
(Isaac Diebboll / Strand Releasing)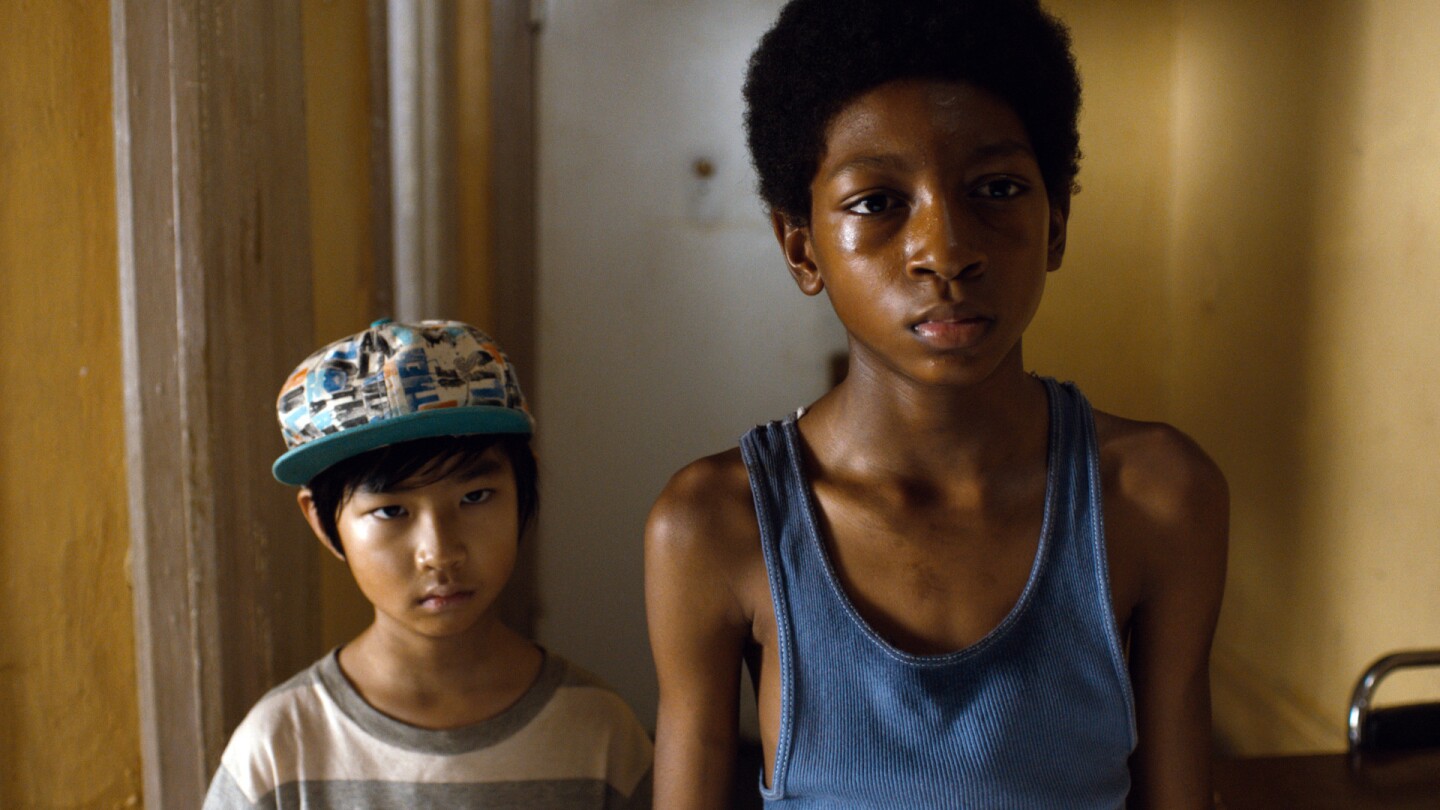 When his hard-living mother is arrested, a 13-year-old boy in the Brooklyn projects must fend for himself, watch over a 9-year-old kid, and dodge both neighborhood trouble and Child Services. With Skylan Brooks, Ethan Dizon and Jennifer Hudson. Written by Michael Starrbury. Directed by George Tillman Jr. Codeblack Films
(Codeblack Films and Lionsgate)
A new adaptation of Shakespeare's classic tale of star-crossed lovers from feuding families. With Hailee Steinfeld, Douglas Booth and Stellan Skarsgard. Written by Julian Fellowes. Directed by Carlo Carlei. Relativity Media
(R & J Releasing / R & J Releasing)
A drama portraying the formative years of Allen Ginsberg, William S. Burroughs, Jack Kerouac and other members of the Beat Generation, including their embroilment in a mysterious murder. With Daniel Radcliffe, Dane DeHaan and Michael C. Hall. Written by Austin Bunn and John Krokidas. Directed by Krokidas. Sony Pictures Classics
(Clay Enos / Sony Pictures Classics)
An expert on structural security agrees to take on one last job ¿ breaking out of a top-secret high-tech prison ¿ but is then duped and wrongly imprisoned, spurring him to recruit a fellow inmate to help him escape. With Sylvester Stallone, Arnold Schwarzenegger and Jim Caviezel. Written by Miles Chapman and Arnell Jesko. Directed by Mikael Hafstrom. Summit Entertainment
(Alan Markfield / Summit Entertainment)
In the pre-Civil War United States, a free black man from upstate New York is abducted and sold into slavery, forcing him to fight for years to survive and maintain his dignity. With Chiwetel Ejiofor, Michael Fassbender, Benedict Cumberbatch and Paul Dano. Written by John Ridley. Directed by Steve McQueen. Fox Searchlight Pictures
(Francois Duhamel / Fox Searchlight)
When his boat is wrecked in the middle of the Indian Ocean, a lone sailor must rely on his limited resources and strength of will to survive. With Robert Redford. Written and directed by J.C. Chandor. Lionsgate / Roadside Attractions
(Daniel Daza / Roadside Attractions)
This documentary follows a Pittsburgh man who meets a group of orphaned children with HIV while traveling in India and is inspired to stay and devote his life to caring for them. Directed by Steve Hoover. Tugg
(Animal / Animal)
A re-imagining of the 1976 horror tale in which a shy girl ostracized by her peers and sheltered by her deeply religious mother is pushed too far and explodes in a telekinetic rage. With Chloe Grace Moretz, Julianne Moore, Judy Greer and Gabriella Wilde. Written by Roberto Aguirre-Sacasa. Directed by Kimberly Peirce. Screen Gems
(Michael Gibson / Screen Gems)
A drama based on the rise of WikiLeaks founder Julian Assange and his quest to expose government and corporate secrets. With Benedict Cumberbatch, Daniel Bruhl, Anthony Mackie and David Thewlis. Written by Josh Singer. Directed by Bill Condon. Touchstone Pictures
(Frank Connor / DreamWorks)
A teenage girl is the only one in her family to realize they're reliving the same day over and over again, and she begins to suspect the cause is supernatural. With Abigail Breslin, Stephen McHattie and Peter Outerbridge. Written by Brian King. Directed by Vincenzo Natali. IFC Midnight
(IFC Films)
This documentary chronicles two African American boys' educational experiences over 13 years, beginning in kindergarten at the prestigious, largely white Dalton School in New York City. Directed by Joe Brewster and Michele Stephenson. Rada Film Group
(RADA FILM GROUP / RADA FILM GROUP)
A 15-year-old French girl enters into a long, passionate relationship with an older female art student. With Lea Seydoux and Adele Exarchopoulos. Written by Abdellatif Kechiche and Ghalia Lacroix. Directed by Kechiche. In French with English subtitles. Sundance Selects
(Sundance Selects / Sundance Selects)
A respected lawyer's dabbling in the drug-trafficking business soon spirals out of control. With Michael Fassbender, Penelope Cruz, Cameron Diaz and Javier Bardem. Written by Cormac McCarthy. Directed by Ridley Scott. 20th Century Fox
(Kerry Brown / FOX)
An Italian tour bus driver in Paris who has just mustered the courage to propose to his flight attendant girlfriend suddenly becomes infatuated with a young woman he spies riding a bicycle. With Nora Tschirner, Vincenzo Amato and Paddy Considine. Written and directed by Jeremy Leven. Monterey Media
(Wiedemann & Berg Film / Wiedemann & Berg Film)
An adolescent girl left to care for her younger brother after their parents' death is convinced by some unscrupulous acquaintances to seduce and help rob a blind, aging B-movie star. With Manuela Martelli, Luigi Ciardo and Alessandro Giallocosta. Written and directed by Alicia Scherson. In Italian and English, with English subtitles. Strand Releasing
(Strand Releasing / Strand Releasing)
An elderly man and his 8-year-old grandson embark on a series of misadventures in this hidden-camera comedy. With Johnny Knoxville and Jackson Nicoll. Written by Johnny Knoxville, Spike Jonze and Jeff Tremaine. Directed by Tremaine. Paramount Pictures
---
FOR THE RECORD:
A movie listing in Sunday¿s Calendar section for ¿Jackass Presents: Bad Grandpa¿ incorrectly said the film was written by Preston Lacy and Jeff Tremaine. The comedy was written by Johnny Knoxville, Spike Jonze and Jeff Tremaine.
(Sean Cliver / Paramount Pictures)
A documentary about the rising pop-culture influence of Mexican drug cartels on both sides of the border via narcocorridos, or drug ballads. Directed by Shaul Schwarz. In Spanish and English, with English subtitles. Cinedigm
(Shaul Schwarz / Cinedigm)
A documentary chronicling the daily drama at three disparate restaurants: a cutting-edge fine-dining establishment, a 150-year-old diner and a fledgling Mexican eatery. Directed by Joseph Levy. Film Arcade
( The Film Arcade / The Film Arcade)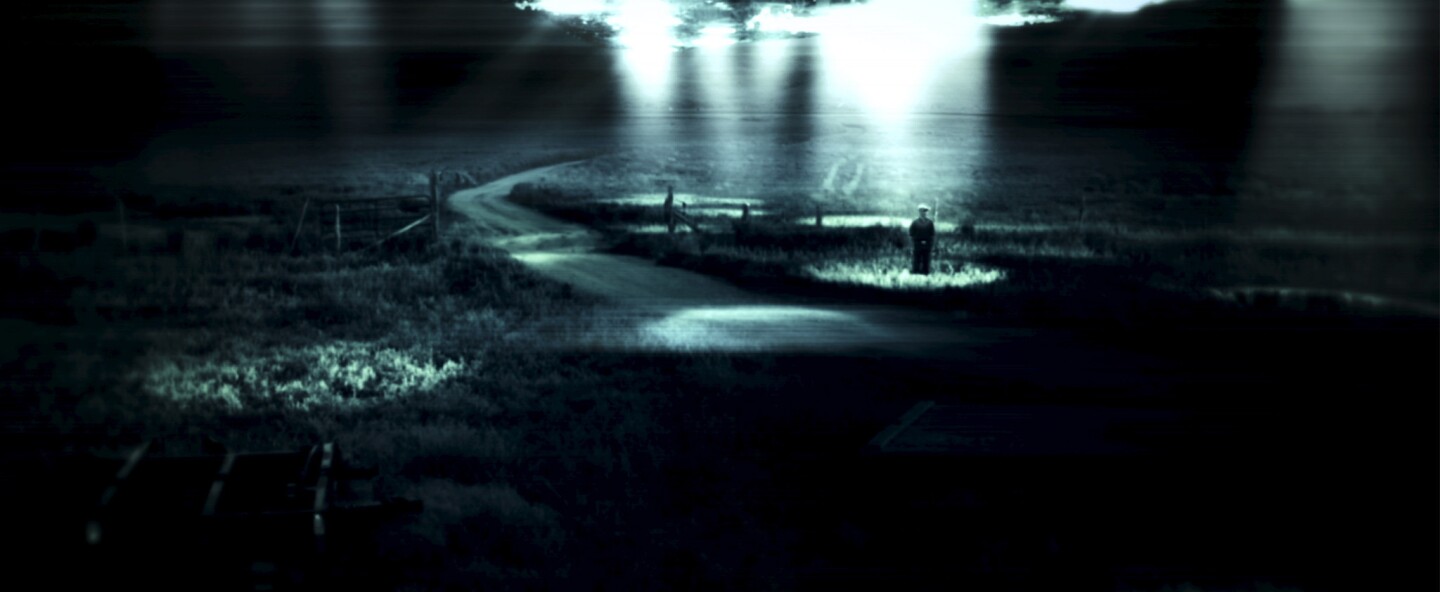 A research team sets out to investigate and document the supernatural phenomena surrounding the disappearance of a cattle rancher's 10-year-old son. With Devin McGinn and Kyle Davis. Written by Adam Ohler. Directed by McGinn. Deep Studios
(Deep Studios / Deep Studios)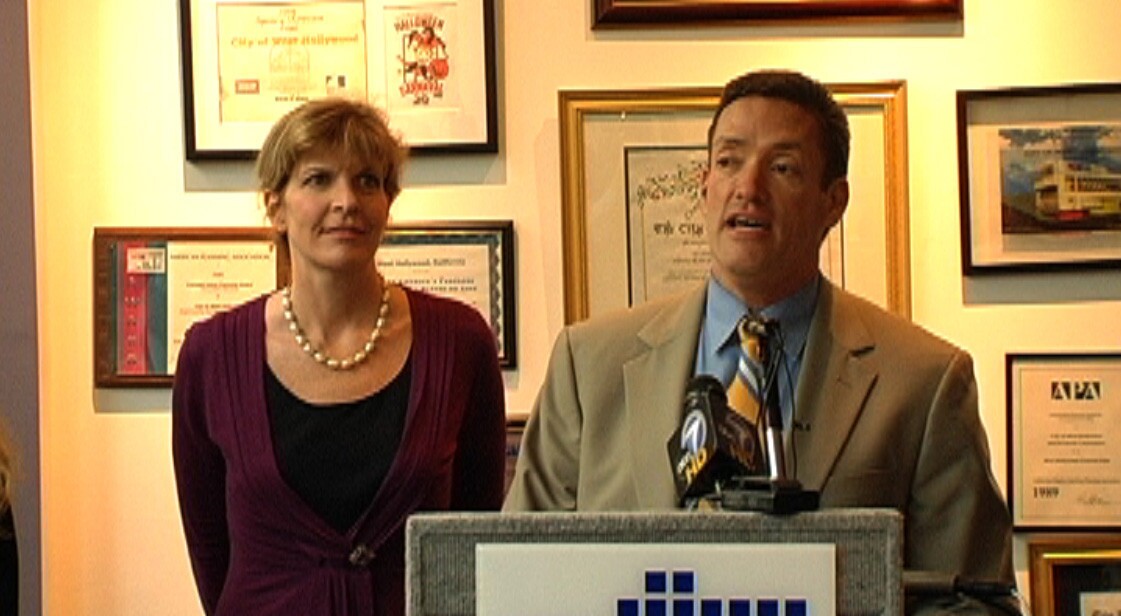 A documentary capturing a veterinarian's quest to ban cat declawing. Directed by Jennifer Conrad. Dane Joy Films
(The Paw Project Movie / The Paw Project Movie)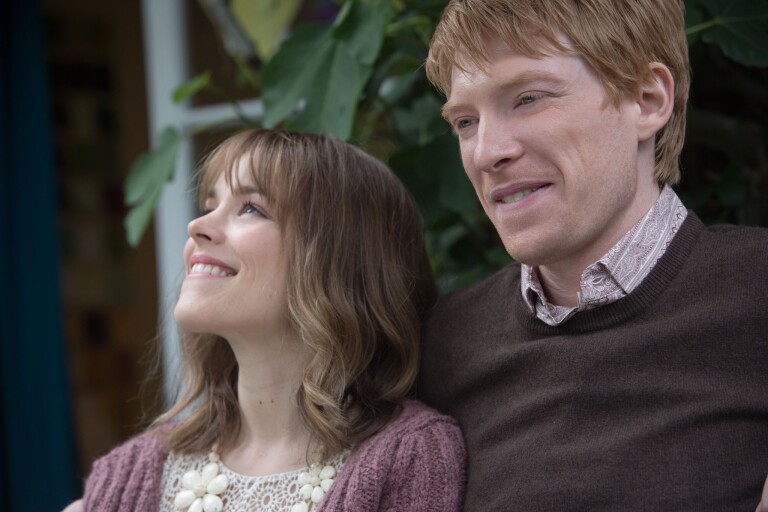 A young man discovers that he can travel through time and also meets the love of his life, but he comes to realize his gift doesn't necessarily make life's ups and downs any easier to deal with. With Domhnall Gleeson, Rachel McAdams and Bill Nighy. Written and directed by Richard Curtis. Universal Pictures
(Murray Close / Universal Pictures)
A biopic about the last two years in the life of Princess Diana, including a secret love affair with Pakistani heart surgeon Hasnat Khan. With Naomi Watts, Naveen Andrews and Douglas Hodge. Written by Stephen Jeffreys. Directed by Oliver Hirschbiegel. eOne Films
(eOne / eOne)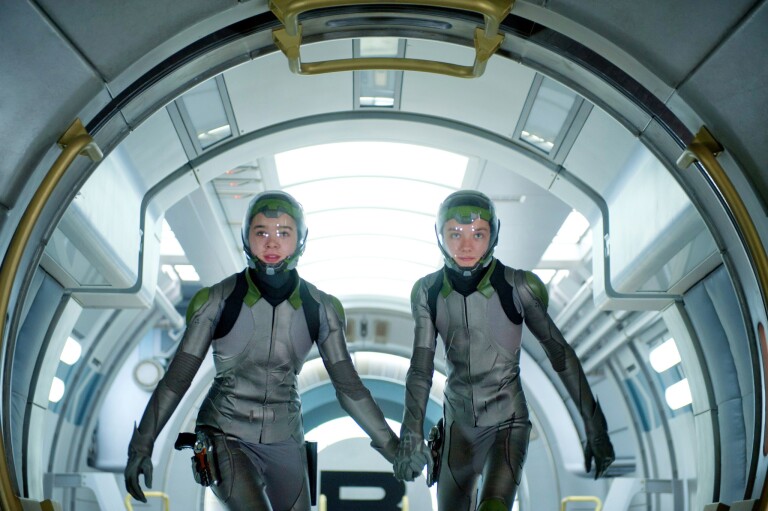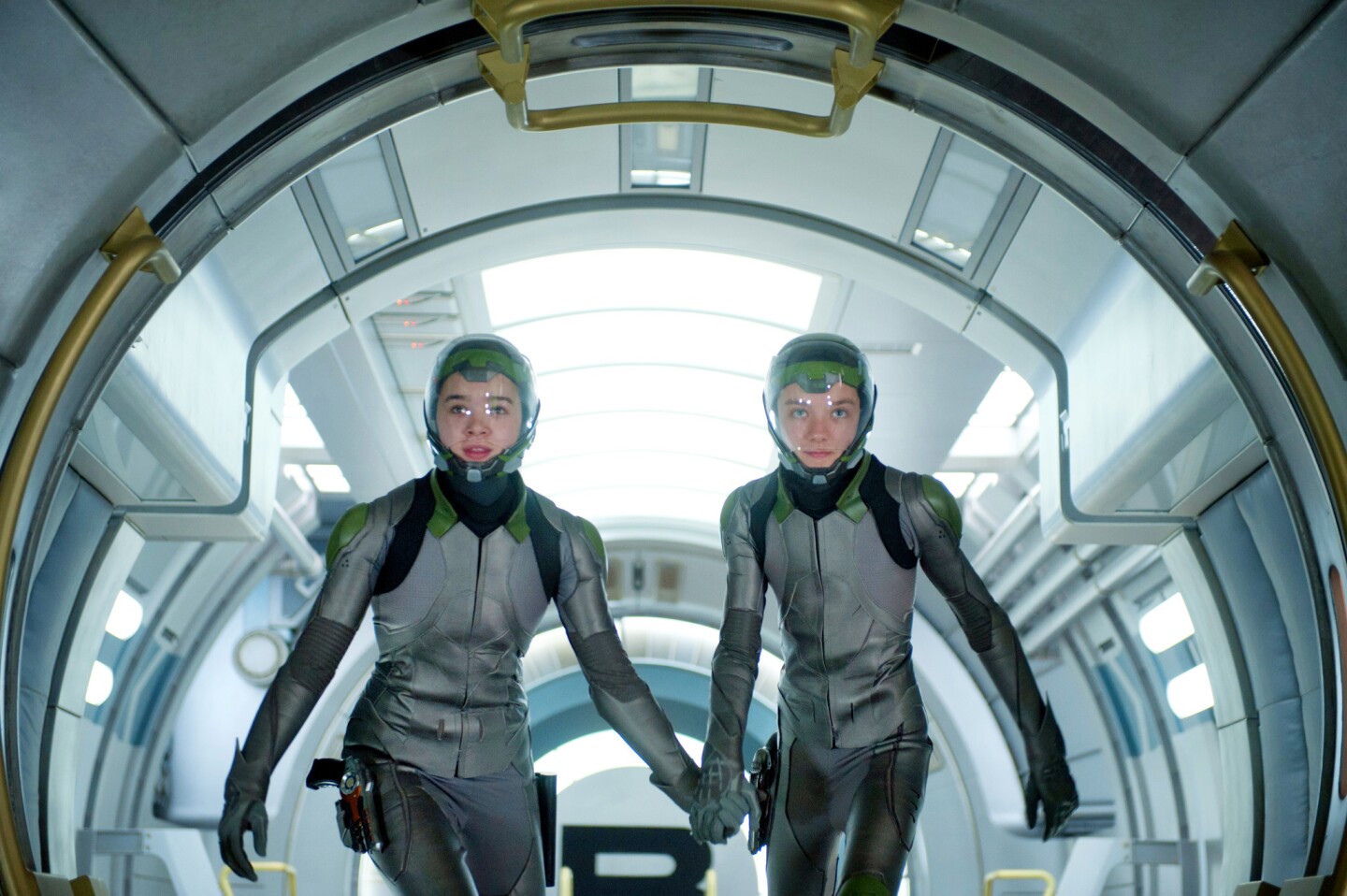 In a future where a hostile alien race has attacked Earth, the International Military trains a new generation of soldiers, and a shy but brilliant boy could represent the planet's last, best hope for survival. With Asa Butterfield, Hailee Steinfeld, Harrison Ford and Ben Kingsley. Written and directed by Gavin Hood. Summit Entertainment
(Richard Foreman / Summit Entertainment)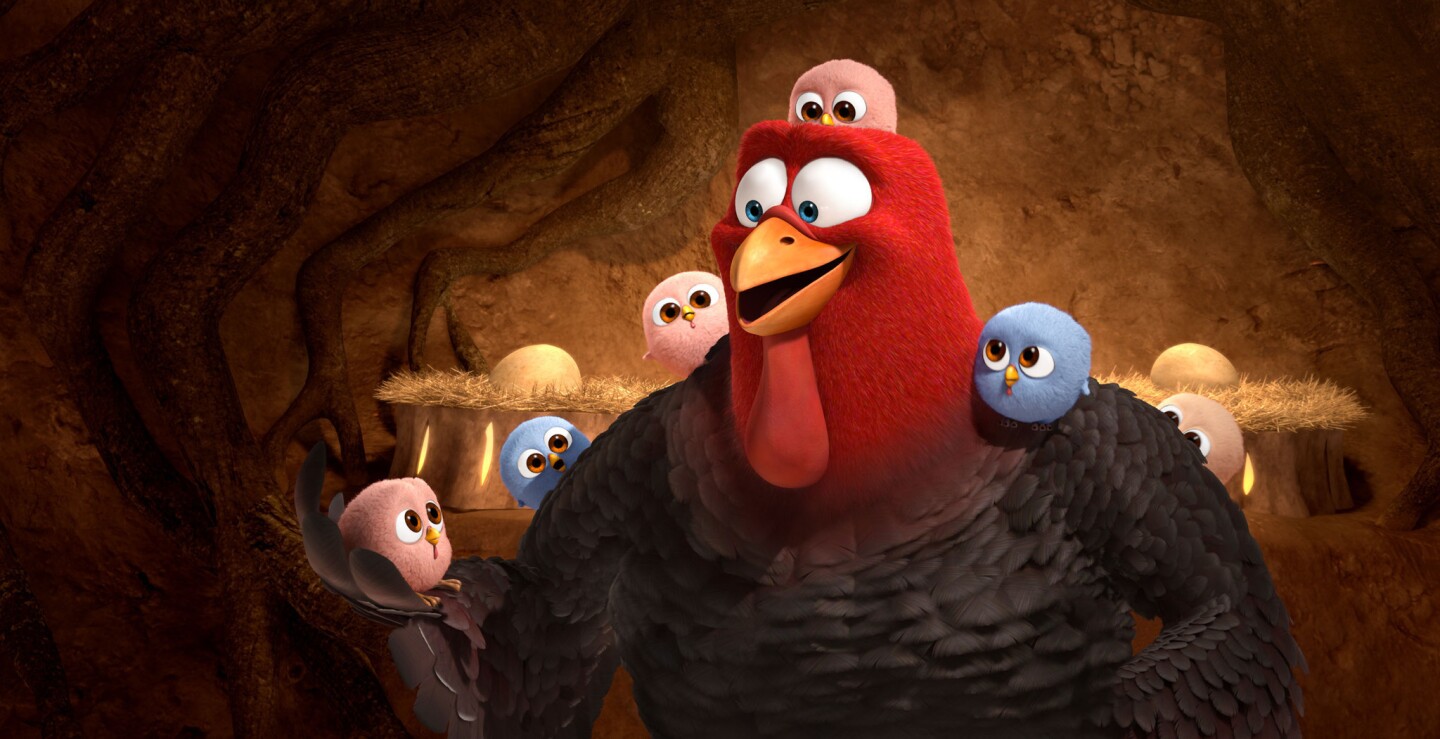 In this animated film, two turkeys travel back in time to the first Thanksgiving to try to get their kind off the menu. With the voices of Woody Harrelson, Owen Wilson and Amy Poehler. Written by Scott Mosier and Jimmy Hayward. Directed by Hayward. In 3-D. Relativity Media
(Relativity Media / Relativity Media)
A widowed, world-weary professor living in Paris forms an unlikely bond with a free-spirited young dance instructor. With Michael Caine, Clemence Poesy and Justin Kirk. Written and directed by Sandra Nettelbeck. RLJ Entertainment
(RLJ Entertainment / RLJ Entertainment)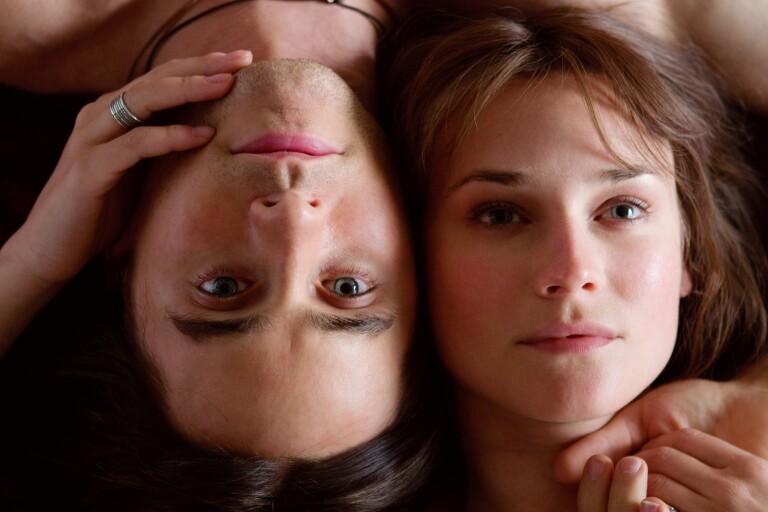 In 2092, the last mortal human being reflects on his life, the choices he made and what could have been. With Jared Leto, Sarah Polley, Diane Kruger and Toby Regbo. Written and directed by Jaco Van Dormael. Magnolia Pictures
(Magnolia Pictures)
A documentary examining attitudes toward gay marriage among African Americans. Directed by Yoruba Richen. Promised Land Film
(Promised Land Film / Promised Land Film)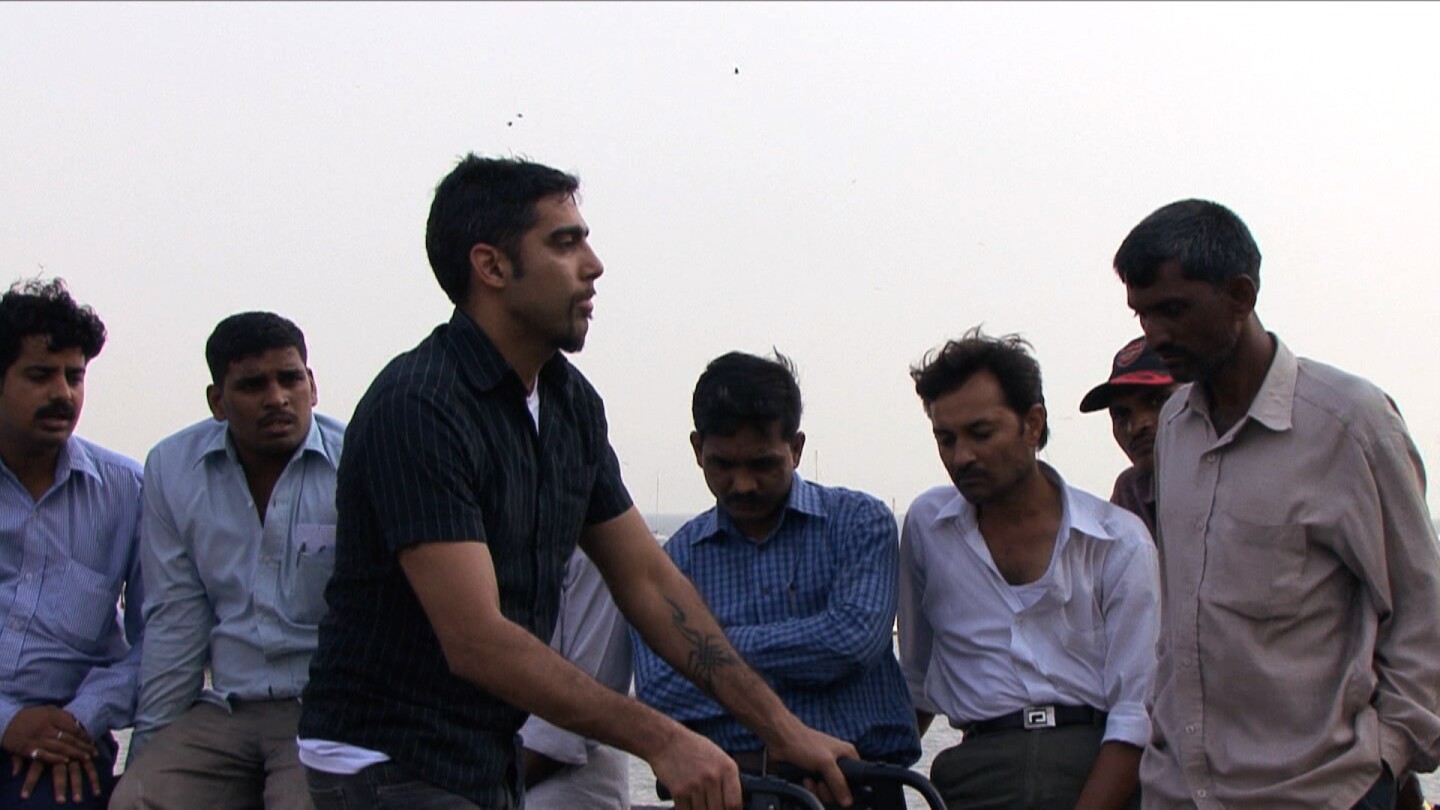 A documentary chronicling a young man's personal struggle with multiple sclerosis. Directed by Jason DaSilva. Long Shot Factory
(Long Shot Factory Release / Long Shot Factory Release)
Early on in "Kill Your Darlings," 18-year-old Allen Ginsberg, played by Daniel Radcliffe, is on a freshman orientation tour of the Columbia University library when a fellow student jumps on a desk and begins quoting Henry Miller. Shouting provocative language from a banned book in a staid library is not just a singular act of rebellion, it's a glimpse of the literary anarchy to come and a look at Lucien Carr (Dane DeHaan), Ginsberg's first love.
It is also America circa 1944 — homophobic, sexually repressed, obsessed with convention and about to be shaken by the Beat generation. The intellectual outrage of Ginsberg, Jack Kerouac and William Burroughs in seminal works such as "Howl," "On the Road" and "Naked Lunch" will come later. The movie is all about before. The birth pangs of Beat.
Director John Krokidas' "Kill Your Darlings," co-written with Austin Bunn, zeros in on the transformative year when Ginsberg, Kerouac and Burroughs first meet. A smoky, sultry haze of jazz, sex, drugs, debates and death all swirling around the charismatic Carr, a Freudian tragedy portrayed with endless shadings by DeHaan.
PHOTOS: Billion-dollar movie club
The film's got an indie-appropriate ensemble, beginning with Radcliffe as the Beat poet in his post-"Harry Potter" push to diversify. Jack Huston, yes of that legendary Hollywood family, is the raw-boned brute Kerouac. Ben Foster steps in as Burroughs, mumbling a few dry observations, but mostly minding the drugs, including the heroin that would enslave him and unleash him, chronicled unforgettably in "Junkie," his first novel.
The story is anchored by Ginsberg's coming of age, coming out. A shy, studious teen, his relatively cloistered upbringing undergoes a seismic shift upon entering the chaotic world of college with all its liberations, libations and frustrations. There is a kinetic, tabloid energy driving the action as Ginsberg's sexual and intellectual passions rise. Imagery and editing deconstruct a scene of Ginsberg and Carr deconstructing language, for example. A wall filling up with words cut from pages of books is a visual fugue that rocks.
As does Lucien Carr. He is the catalyst for most of what happened that year, including the brutal death of his older lover, David Kammerer. Michael C. Hall surrenders his serial killing "Dexter" to take on the man who deflowers Carr as a boy, then follows him to New York and fuels his downfall.
PHOTOS: Hollywood backlot moments
The film begins with Kammerer dead, Carr behind bars and Ginsberg having written an account of the night in question. Whether it is fact or fiction, Carr knows it will destroy him. Their exchange over Ginsberg's words ends in a scream. It's clearly more complicated than that, and the narrative thread spends its time untangling the various entanglements.
Carr is one you may not know, his name prominent in Ginsberg's initial dedication of "Howl." Carr demanded it be removed. This is the man the movie is really about. Arrogant, entitled, impossible to resist, Lucien was the lithe blond boy they all loved a little too much, including the filmmakers.
It makes for a movie whose allegiance is constantly divided. Radcliffe may be the marquee name behind the advertising, but DeHaan's performance is the reason to see the film. The actor, who first drew notice as another troubled youth in HBO's "In Treatment," brings such a complex mix of bravado and vulnerability to Lucien, you feel an absence any time he leaves the screen.
PHOTOS: Celebrities by The Times
Radcliffe does accomplish one of his objectives. There are no traces of Harry to be found; the actor demonstrates he can do more than battle Voldemort. But Ginsberg's arc of devoted son dealing with a mentally unbalanced mother (Jennifer Jason Leigh) and a failed poet (David Cross) of a father feels distracting, rather than defining. And his emerging sexuality is strangely proper. The romance between Ginsberg and Carr never quite reaches the intensity it needs; their intellectual grappling is far more intriguing terrain.
Meanwhile, Kerouac's own struggles with his sexuality, fighting with girlfriend Edie Parker (Elizabeth Olsen), spending his nights hanging with the guys, is offered in only the broadest strokes. And like his character, Huston's presence is barely felt.
Hall, however, is excellent as a man driven by love and guilt, an actor gifted at unearthing obsessions. Kammerer's intellectual jabs at Ginsberg, his chief rival for Lucien's affections, are among the film's most scorching. His desperation the most affecting.
New York of the 1940s is sepia-tinged and almost as seductive to look at as Lucien. Director of photography Reed Morano shoots low and wide to eliminate skyscrapers that now rise above period-perfect brownstones. Inside, production designer Stephen Carter and costume designer Christopher Peterson create a well-turned-out man's world of browns, tweeds and cigars. Indeed, the women are little more than accessories.
For all of the often interesting attempts at generating a kind of outrage and invention of its own, "Kill Your Darlings," like Kammerer, feels like it is trying too hard. Far too conventional underneath all the trappings, you wish it would howl.
'Kill Your Darlings'
MPAA rating: R for sexual content, language, drug use and brief violence
Running time: 1 hour, 44 minutes
Playing: At ArcLight Hollywood; Landmark Theatre, West Los Angeles
---
The complete guide to home viewing
Get Screen Gab for weekly recommendations, analysis, interviews and irreverent discussion of the TV and streaming movies everyone's talking about.
You may occasionally receive promotional content from the Los Angeles Times.