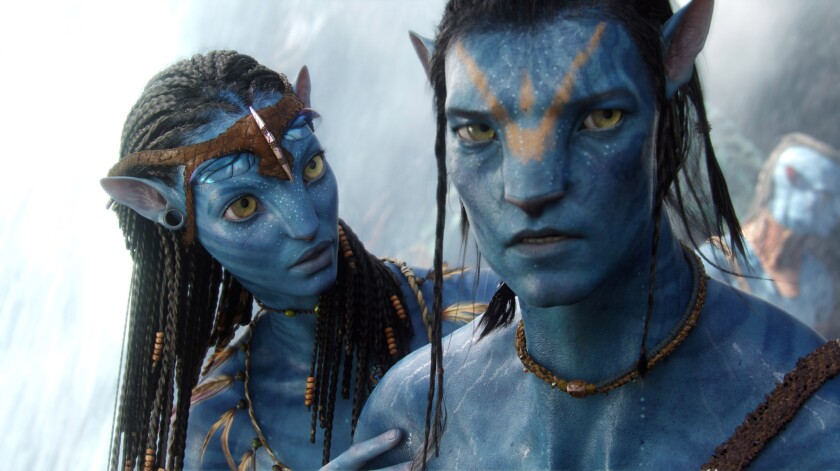 James Cameron's return trip to Pandora is taking a bit longer than originally planned. The release for the director's three "Avatar" sequels has been pushed back a year, with the first to arrive in late 2017, Cameron told the Associated Press on Wednesday.
Cameron is in pre-production on the sci-fi films, which he intends to shoot simultaneously in New Zealand and then release over consecutive years. Although the first sequel was to hit theaters in time for Christmas 2016, Cameron said that target was probably too ambitious given the intricacy of prepping three films at once.
"There's a layer of complexity in getting the story to work as a saga across three films that you don't get when you're making a standalone film," he told the AP.
Twentieth Century Fox, the studio behind the "Avatar" films, did not immediately respond to a request for comment about Cameron's remarks.
Although the delay might disappoint "Avatar" fans, the news isn't shocking given the scale of the project and Cameron's reputation as a perfectionist. His last two narrative films, "Avatar" and "Titanic," both saw their release dates pushed back and ended up faring pretty well. (They're the two highest-grossing movies of all time, and each was nominated for the best-picture Oscar, with "Titanic" winning).
Pushing back the first "Avatar" sequel does, however, leave Fox with a notable hole to fill during the popular end-of-the-year moviegoing season.
The original "Avatar," released in 2009, tells the futuristic tale of a paralyzed Marine (Australian actor Sam Worthington) who travels to one of Saturn's moons to pilot a hybrid human-alien body. He ends up leading an uprising against his fellow Earthlings. Worthington and co-stars Zoe Saldana, Stephen Lang and Sigourney Weaver are set to return for the sequels.
Cameron has said previously that the follow-up films will be worth the wait. In November, he told Empire, "You will [soil] yourself with your mouth wide open."
Follow @ogettell for movie news
---