'Blue Jasmine' has Woody Allen's biggest box-office debut ever
Allen and Elaine May in the Amazon Prime Video series "Crisis in Six Scenes."
(Jessica Miglio / AP)
Emma Stone and Joaquin Phoenix in "Irrational Man."
(Sabrina Lantos / Sony Pictures Classics via AP)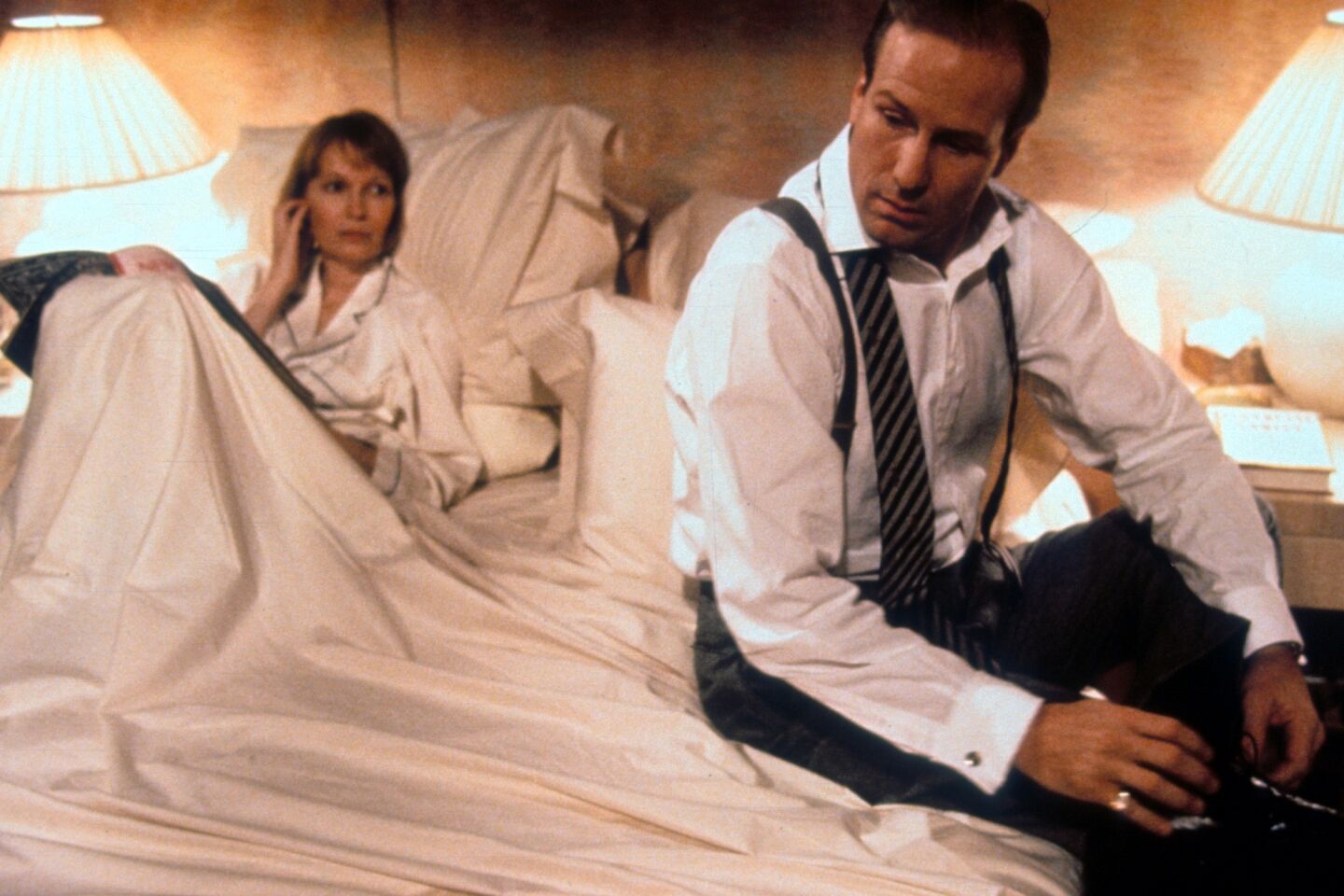 Mia Farrow and William Hurt in "Alice."
(Orion Pictures/Getty Images)
Mia Farrow and Denholm Elliott in "September."
(Archive Photos/Getty Images)
Diane Keaton and Richard Jordan in "Interiors."
(United Artists/Getty Images)
Diane Keaton and Woody Allen in "Love and Death."
(Ernst Haas/Getty Images)
Woody Allen in "Casino Royale."
(Terry ONeill/Getty Images)
Woody Allen and Akiko Wakabayashi in "What's Up, Tiger Lily?"
(American International Pictures/Getty Images)
Can Woody Allen's "Blue Jasmine" become a bigger hit than his "Midnight in Paris"?
That's what Sony Pictures Classics is hoping after "Blue Jasmine" scored the biggest box-office debut of the filmmaker's career this weekend. Playing in six theaters, the movie starring Cate Blanchett grossed $612,767, according to the film's distributor. That amounts to a per-theater average of $102,128 -- not only the highest such figure of the year for a film opening in limited release, but also the highest for any of Allen's films.
Two years ago, the writer-director's "Midnight in Paris" launched with a $99,834-per-theater average and went on to gross $56.8 million overall. Not only did the film become Allen's most commercially successful, but it also earned the 77-year-old an Oscar for his screenplay.
"We went around to all the theaters in New York, and there were college-aged moviegoers and Woody Allen fans in their 80s -- which is what we experienced with 'Midnight in Paris' as well," Michael Barker, co-president of Sony Pictures Classics, said of this weekend's opening.
"Blue Jasmine" stars Blanchett as a once-wealthy woman trying to recover from a nervous breakdown after the dissolution of her marriage to a con man (Alec Baldwin). The film and its ensemble cast -- which also includes Andrew Dice Clay, Sally Hawkins and Louis C.K. -- have received largely positive reviews, and most critics are enamored with Blanchett's performance.
Barker said he is considering mounting an awards campaign for the film, similar to "Midnight in Paris," which landed four Academy Award nominations.
"We don't like to put the cart before the horse," he said, "but not unlike 'Midnight in Paris,' when we first saw the film, we thought this was the kind of film that really has the opportunity to get some recognition. Not only for best actress, but the supporting players, Woody's screenplay and the direction -- even the picture. We'll see how it plays out."
Next weekend, "Blue Jasmine" will expand to roughly 60 theaters. It is to be in about 1,000 locations nationwide by Aug. 23.
ALSO:
Review: 'Blue Jasmine' a bleak but moving gem

'Blue Jasmine': Woody Allen on regrets -- he's had a few
'The Wolverine' is No. 1, but comes in far below expectations
Get our L.A. Goes Out newsletter, with the week's best events, to help you explore and experience our city.
You may occasionally receive promotional content from the Los Angeles Times.