Welcome to the Movies Now box office time machine. With "The Martian" once again blasting past an uninspiring batch of newcomers, we look at the No. 1 films from 10, 20 and 30 years ago. Click a film's title to read The Times review:

2005 -- The Zach Braff-voiced animated tale "Chicken Little" discovered the sky's the limit, bowing at number one with $40 million ($48.7 million in 2015 dollars). Sam Mendes' Gulf War drama, "Jarhead," starring Jake Gyllenhaal and Jamie Foxx, finished second at $27.7 million ($33.8 million), while the previous week's leader, "Saw II," fell to third. The documentary "Gay Sex in the '70s" topped the per-theater averages with $17,357 ($21,147).
SIGN UP for the free Classic Hollywood newsletter >>
1995 -- "Get Shorty" continued to chill at the top of the leaderboard for the third consecutive week with $9.7 million ($15.1 million in 2015 dollars), holding off three debuting films. Holdovers "Powder," starring Sean Patrick Flanery and Jeff Goldblum, and the Sigourney Weaver thriller "Copycat" finished second and third, respectively.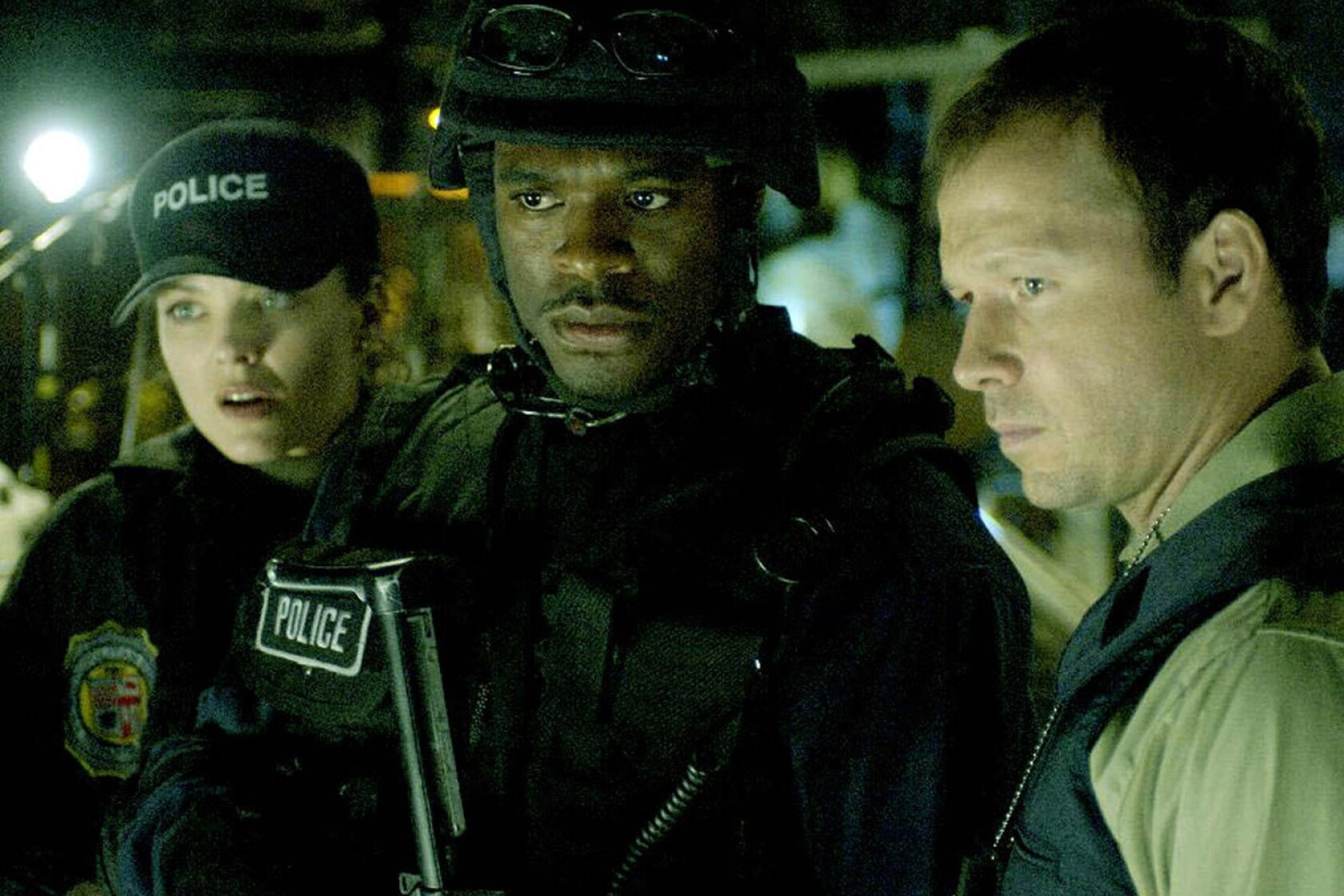 From left, Dina Meyer, Lyriq Bent and Donnie Wahlberg in the 2005 movie "Saw II."
(Steve Wilkie / Lions Gate Films)
Antonio Banderas and Catherine Zeta-Jones in the 2005 movie "The Legend of Zorro."
(Andrew Cooper / Columbia Pictures)
Meryl Streep, left, and Uma Thurman in 2005's "Prime."
(Andrew Schwartz / Universal Studios)
The three "Baby Ballerinas" of the Ballet Russe de Monte Carlo. Circa 1936. From left, Tania Riabouchinska, Tamara Toumanova and Irina Baronova. From the 2005 documentary movie "Ballet Russes."
(Courtesy Geller and Goldine Productions)
From left, Dwayne "The Rock" Johnson, Karl Urban and Rosamund Pike in the 2005 movie "Doom."
(Keith Hamshere / Universal Studios)
From left, John Travolta, Rene Russo and Danny DeVito in the 1995 movie "Get Shorty."
(Linda R. Cohen / Metro Goldwyn Mayer)
Sean Patrick Flanery, left, and Jeff Goldblum in the 1995 movie "Powder."
(Anon. / Fox Broadcasting Company)
Holly Hunter in the 1995 movie "Copycat."
(Melissa Moseley / Monarchy Enterprises)
Michael Rapaport and Mira Sorvino in Woody Allen's 1995 movie "Mighty Aphrodite."
(Brian Hamill / Miramax Films)
Glenn Close and Jeff Bridges in the 1985 movie "Jagged Edge."
(Columbia Pictures / Columbia Pictures)
"Fair Game," starring Cindy Crawford and William Baldwin, ran fourth to lead the new films with $4.9 million ($7.7 million); the Jodie Foster-directed "Home for the Holidays" was sixth with $4 million ($6.3 million); and "Gold Diggers: Secret of Bear Mountain," starring young Christina Ricci and Anna Chlumsky, trailed in ninth place with $2.5 million ($4 million). In its second week, "Leaving Las Vegas," Nicolas Cage's eventual Oscar-winning turn, paced the per-theater averages at $11,589 ($18,094).
1985 -- Charles Bronson and "Death Wish 3" blew holes in the competition with $5.3 million ($11.8 million in 2015 dollars) in its opening weekend. William Friedkin's "To Live and Die in L.A.," starring up-and-comers William Petersen and Willem Dafoe, finished second with $3.6 million ($7.9 million), while "Jagged Edge," dropped to third.
See the most-read stories in Entertainment this hour >>
"A Nightmare on Elm Street 2: Freddy's Revenge," which did not reach Los Angeles until mid-January 1986, scared up $2.9 million ($6.4 million). The immigrant memoir "Eleni," starring John Malkovich and Kate Nelligan, opened strong in New York, topping the per-theater averages with $27,875 ($61,642).
Figures are from boxofficemojo.com.
ALSO:
Sylvester Stallone is back as Rocky Balboa - but this time he's in a fight with mortality
Why Michael Lewis says Adam McKay gets the Wall Street meltdown right in 'The Big Short'
Not the 'MANG' you think he is: 'Love the Coopers' ' Jake Lacy is more than Lena Dunham's safety net
---