'Dallas Buyers Club': Jared Leto on suiting up for a key scene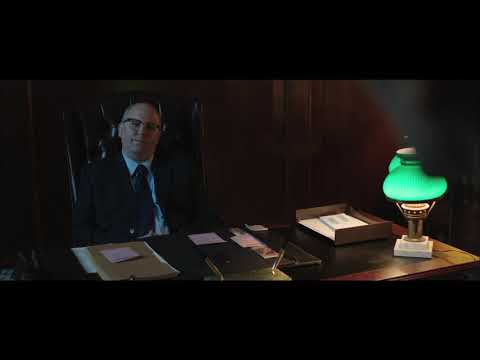 Actor Jared Leto discusses a key scene in the biopic "Dallas Buyers Club."
To portray the transgender AIDS patient Rayon in "Dallas Buyers Club," Jared Leto essentially stayed in character for the 25-day shoot, tottering around in heels, wearing short skirts, applying makeup and fake nails.
In the end, the outfit that felt most foreign to the actor was a standard men's suit. In the exclusive video above, Leto discusses a pivotal scene in which Rayon dons men's clothing to meet her reproachful father at the bank where he works.
"I knew from the minute I read the script that this scene was incredibly important," Leto says in the video. "It's also a unique scene for Rayon as well because it's the first and only time that she is wearing men's clothing. It was strange to wear a suit because I felt like I was dressing in drag."
VIDEO: Watch 'Dallas Buyers Club' cast and crew discuss film
In the film, the ill-fitting suit is borrowed from Ron Woodroof (played by Matthew McConaughey), Rayon's close friend, business partner and fellow AIDS patient. James DuMont plays Rayon's father.
"We did no rehearsal," Leto said of shooting the bank scene with DuMont. "But I think that we both came in knowing that it was a very emotional scene. I'd done so much work previously that it didn't matter what I was wearing — she was on the inside."
Director Jean-Marc Vallee was satisfied with the results. Leto recalls the moment: "[Vallee] yells cut, walks over to me, pulls off his headphones and he's got tears streaming down his face. And he says, 'You did it. You did something that's going to live forever.' And that was a relief because I knew that it was a really special moment, and it was important to bring that scene to life."
ALSO:
Snubbed by Oscar but still in demand
Oscars 2014: Karen O, U2, Idina Menzel to perform at ceremony
Oscars 2014: Luncheon a 'giant gumbo' of nominees famous and anonymous
Get the Indie Focus newsletter, Mark Olsen's weekly guide to the world of cinema.
You may occasionally receive promotional content from the Los Angeles Times.