From the Archives: Robert Osborne: a classic gentleman
Before there was Montgomery Clift, Marlon Brando and James Dean, there was John Garfield. The New York theater actor brought a brooding intensity and realism to his roles in such films as 1938's "Four Daughters" and 1947's "Body and Soul" (he earned Oscar nominations for both) and 1945's "The Postman Always Rings Twice." Warner Archive's recently released six of his movies on DVD: 1939's "Dust Be My Destiny" and "Blackwell's Island"; 1940's "Flowing Gold," "Saturday's Children"' and "East of the River; and 1941's "Dangerously They Live." A victim of the blacklist, Garfield died of a heart attack at age 39 in 1952. Pictured: American movie star John Garfield, left, testifies before the House Un-American Activities Committee on April 23, 1951, accompanied by his lawyers, Louis Hizey, center, and Sidney Davis.
(Bob Mulligan / AFP / Getty Images)
Italian visionary filmmaker Sergio Leone and actor Clint Eastwood's "Man With No Name" trilogy of spaghetti westerns -- 1964's "A Fistful of Dollars," 1965's "For a Few Dollars More" and 1966's "The Good, the Bad and the Ugly" -- are arriving Tuesday in a lavish Blu-ray set with an array of extras. The set also boasts a new digital restoration of "The Good, the Bad and the Ugly" that was scanned from the Techniscope original negative at the L'Immagine Ritrovata in Bologna, Italy. Fans can see this new restoration on the big screen on June 14 when the Academy of Motion Pictures Arts and Sciences presents the epic at the Los Angeles County Museum of Art's Bing Theater. For more information, go to http://www.oscars.org. Pictured: Clint Eastwood in "A Fistful of Dollars."
(MGM Home Entertainment)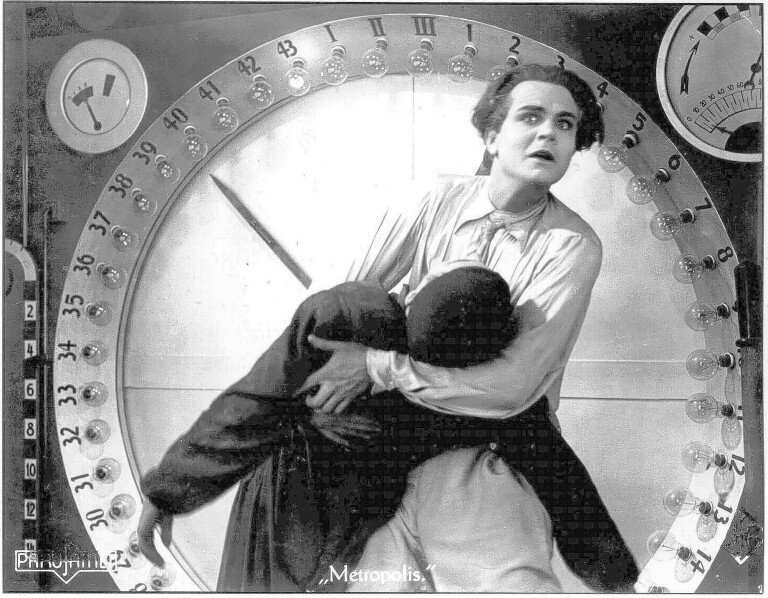 The American Cinematheque's Aero Theatre is celebrating the visionary Austrian-born director Fritz Lang (1890-1976) with a new seven-film retrospective, "Master of Darkness: The Testaments of Fritz Lang," which opens Thursday. Lang was one of the masters of post-World War I German Expressionist cinema. But he fled to the U.S. after Nazi propaganda minister Joseph Goebbels pushed him to head the German UFA studio after the Nazis came to power. The series includes both his German classics (1927's "Metropolis," 1931's "M") and his U.S. features (1945's "Scarlet Street," 1953's "The Big Heat"). For more information go to http://www.americancinematheque.com. Pictured: Gustav Fröhlich in "Metropolis."
(Turner Classic Movies)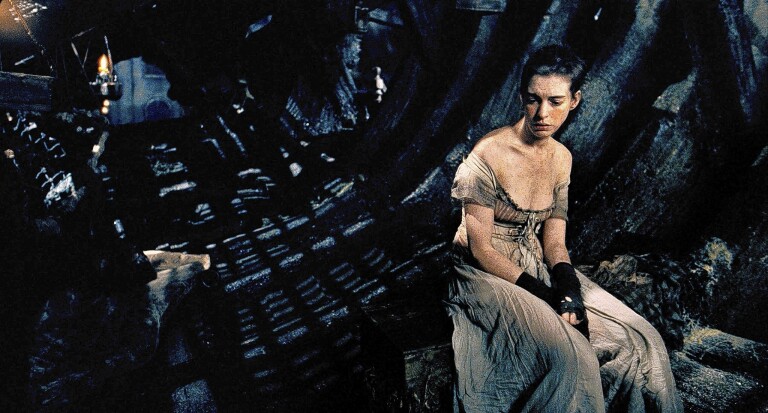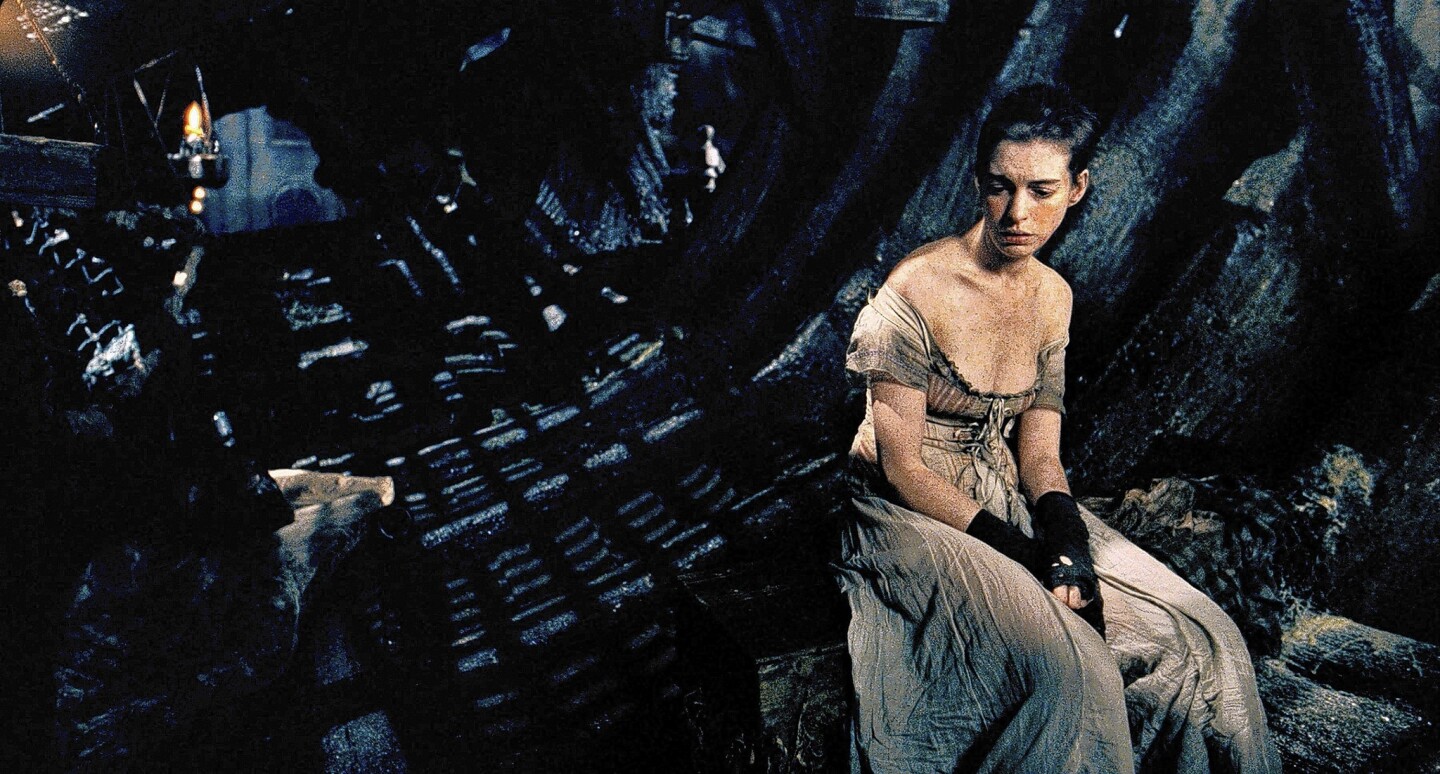 Film historian Richard Barrios, author of "A Song in the Dark: The Birth of the Musical Film," explores the history of movie musicals from 1927's "The Jazz Singer" to 2012's "Les Misérables" in his latest book, "Dangerous Rhythm: Why Movie Musicals Matter." Barrios describes the book as less a chronicle of the movie musical, a genre that has divided audiences like no other, and more of a reflection. "A meditation, perhaps, that takes into account the musical's aspects, tendencies, strengths and weaknesses," Barrios states in the introduction. "Where other genres simply pass in and out of style, musicals soar, careen and nose dive." Pictured: Anne Hathaway as Fantine in the movie "Les Miserables."
(Universal Pictures)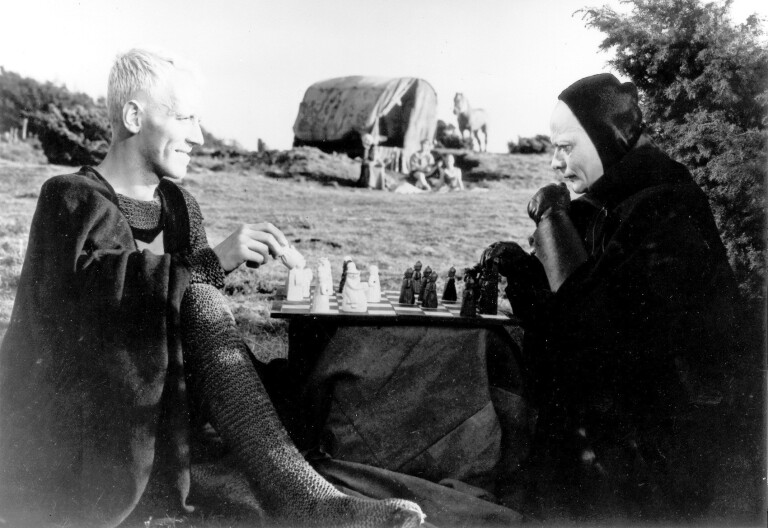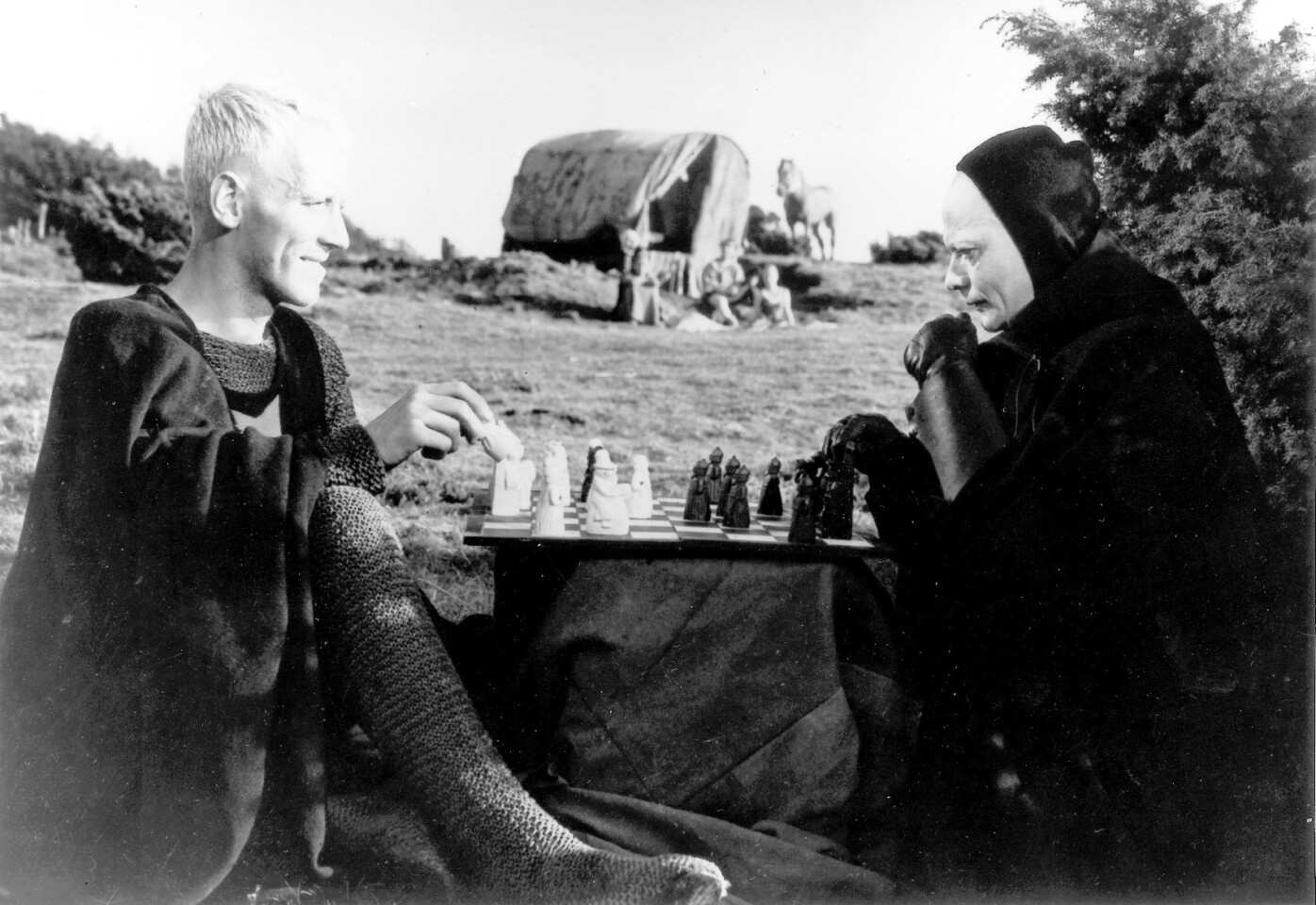 To celebrate the 100th anniversary of cinema in 1995, the Vatican created a list of 45 recommended movies divided into such categories as religion, values and art. The American Cinematheque's Egyptian Theatre in Hollywood will be presenting five movies from the list Easter weekend beginning April 18 with Akira Kurosawa's 1975 Oscar-winner "Dersu Uzala" and Ingmar Bergman's stunning 1957 allegory "The Seventh Seal." Orson Welles' 1941 debut feature, "Citizen Kane," and John Ford's influential 1939 western, "Stagecoach," screen April 19. Carl Theodor Dreyer's 1928 silent masterpiece "The Passion of Joan of Arc" concludes the series on Sunday with live music accompaniment. For more information go to http://www.americancinematheque.com.
(Handout )
Mabel Normand, who came to fame at Mack Sennett's Keystone Studios, was one of the top comedy stars of the silent era. Besides appearing in several shorts with Charlie Chaplin and Fatty Arbuckle, Normand also wrote, produced and directed these slapstick comedies. She's the subject of "Mabel and Me," a novel about the Hollywood of 1912 written by Jon Boorstin, an Oscar-nominated documentary filmmaker, screenwriter, producer and novelist ("Pay or Play"). Los Angeles Times film critic Kenneth Turan praised the book for bringing to life the golden age of silent films with "conviction and passion." Boorstin will be appearing April 13 at the Los Angeles Times Festival of Books on the panel "Historical Fiction: Stories From the Past." For more information go to events.latimes.com/festivalofbooks
(UCLA Film and Television Archive)
Warner Archive has just released for the first time on DVD five juicy Joan Crawford MGM films from the 1930s, including 1930's "Our Blushing Brides," a sequel to "Our Dancing Daughters" and "Our Modern Maidens"; the 1930 western musical "Montana Moon," with Ricardo Cortez; 1935's comedy-drama "I Live My Life," in which she plays a socialite who wants excitement; the 1937 comedy-drama "The Last of Mrs. Cheyney," with William Powell and Robert Montgomery; and "The Bride Wore Red," also from 1937, which was directed Dorothy Arzner, the only female director working in films at the time.
(A&E)
One of Lon Chaney's greatest cinematic feats was playing Victor Hugo's tragic Quasimodo in the lavish 1923 Universal silent "The Hunchback of Notre Dame." His poignant performance made Chaney one of the major players in Hollywood. No expense was spared to bring this classic to the big screen. Acres of Universal's back lot were transformed into 15th century Paris, including the elaborate facade of the Notre Dame Cathedral. The production took six months to film, using 750 crew members and more than 2,000 extras. Now Flicker Alley in association with Blackhawk Films Collection has released the Blu-ray of this seminal silent. Since the film apparently did not survive in 35mm, the digital restoration was made from a multi-tinted 16mm print that had been struck from the original camera negative in 1926. This edition also features a new symphonic score arranged by Donald Hunsberger and conducted by Robert Israel. For more information go to http://www.flickeralley.com. Pictured: Lon Chaney as Quasimodo in "The Hunchback of Notre Dame," directed by Wallace Worsley, 1923.
(Universal Pictures / Getty Images)
Warner Archive has just released on DVD the 1936 version of the classic Jerome Kern-Oscar Hammerstein II musical "Show Boat," starring Irene Dunne, Paul Robeson, Allan Jones, the legendary torch singer Helen Morgan and Hattie McDaniel. Though the racial themes and archetype portrayals of African Americans have badly dated, the musical, which revolves around the performers on a Mississippi River show boat, features not-to-be-missed renditions of the beloved standards "Old Man River," powerfully performed by Robeson, "Bill," "Make Believe" and "Can't Help Loving Dat Man." And director James Whale ( "Frankenstein") proved he was as adept with musicals as he was with horror films. Pictured: Paul Robeson in "Show Boat" in 1936.
(File photo)
The American Cinemathque's Egyptian Theatre takes flight Feb. 20 with 1970's "Airport," the granddaddy of the decade's disaster flicks. Based on Arthur Hailey's bestseller, "Airport," which features an all star-cast including Burt Lancaster and Dean Martin, earned 10 Oscar nominations and won for Helen Hayes' supporting turn as a wily stowaway. Also screening is the campy 1974 sequel, "Airport 1975," which was spoofed in the 1980 satire "Airplane!" Mark Carlson, the author of "Flying on Film: A Century of Aviation in the Movies," will be on hand to introduce the pictures. For more information, go to
http://www.americancinematheque.com
. Pictured: Whit Bissell, Jacqueline Bisset and Helen Hayes in "Airport."
(Universal Pictures)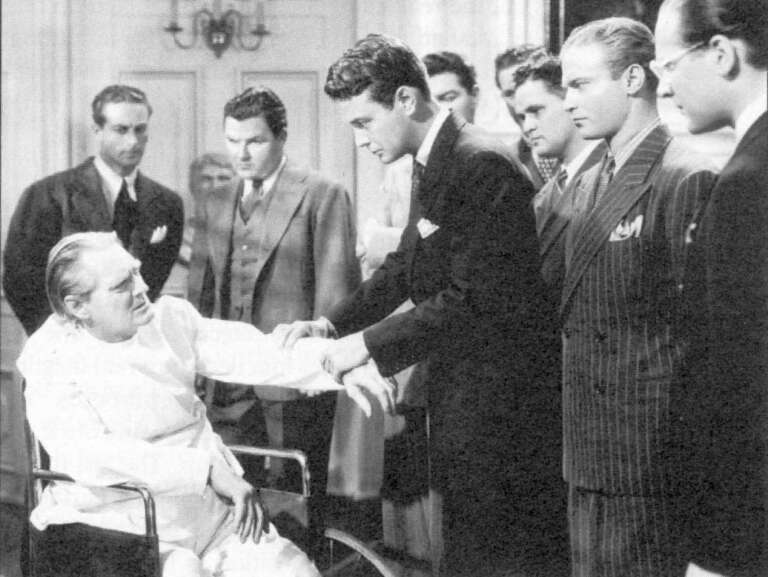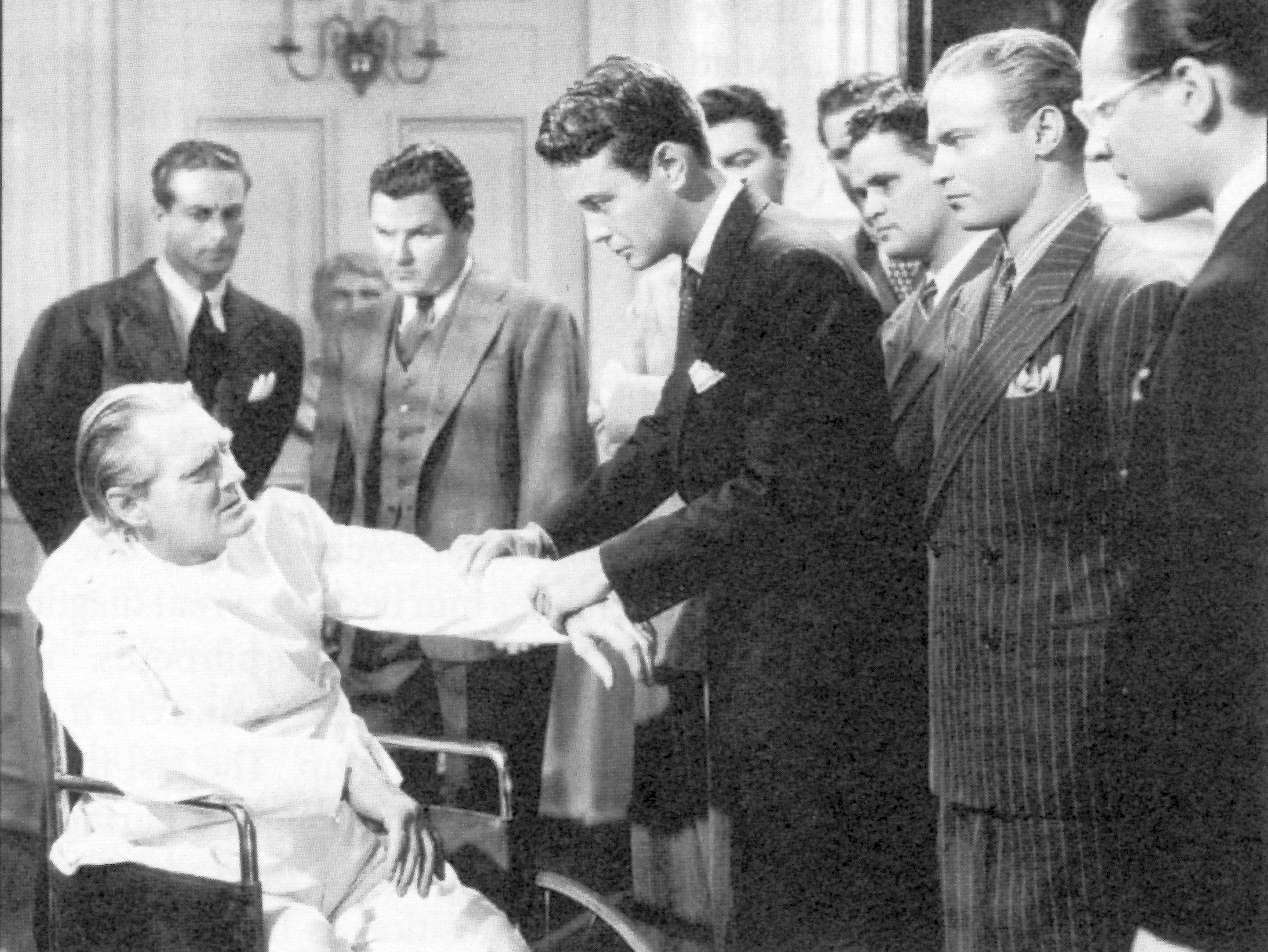 Long before Richard Chamberlain became the earnest "Dr. Kildare" in the 1961-66 NBC medical drama, MGM made a series of popular films based on the character created by Max Brand. Warner Archive has just released nine of these films starring Lew Ayres as the noble young doctor Joel McCrea was the first to wear the scrubs in 1937's "Interns Can't Take Money" and Lionel Barrymore as his mentor, the crusty Dr. Gillespie. Titles in the set include 1938's "Young Doctor Kildare," 1940's "Dr. Kildare's Strange Case," and 1941's "Dr. Kildare's Wedding Day."."
(Medi¿Ed Press)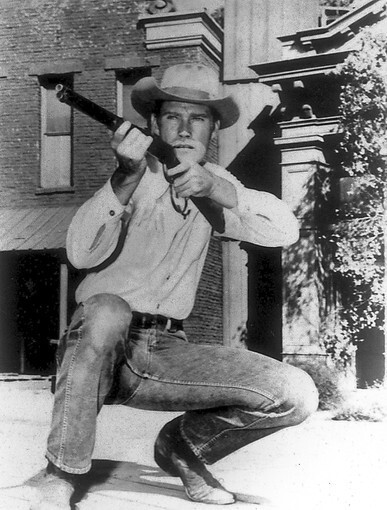 The first season of the classic ABC western series "The Rifleman," which aired from 1958 to '63, has arrived on DVD. The set marks the first time all 40 episodes of the series, which starred Chuck Connors as rancher Lucas McCain, a Civil War vet and widowed father of young Mark (Johnny Crawford), have been presented in sequence of their original telecast. Created by Arnold Laven and developed by Sam Peckinpah, who wrote and directed several episodes, "The Rifleman" was an immediate success. The series, which also airs on ME-TV, featured such guest stars as James Coburn, Dennis Hopper, Michael Landon, Harry Dean Stanton and Robert Vaughn. For more information go to
http://www.therifleman.net
. Pictured: Chuck Connors of "The Rifleman."
(File photo)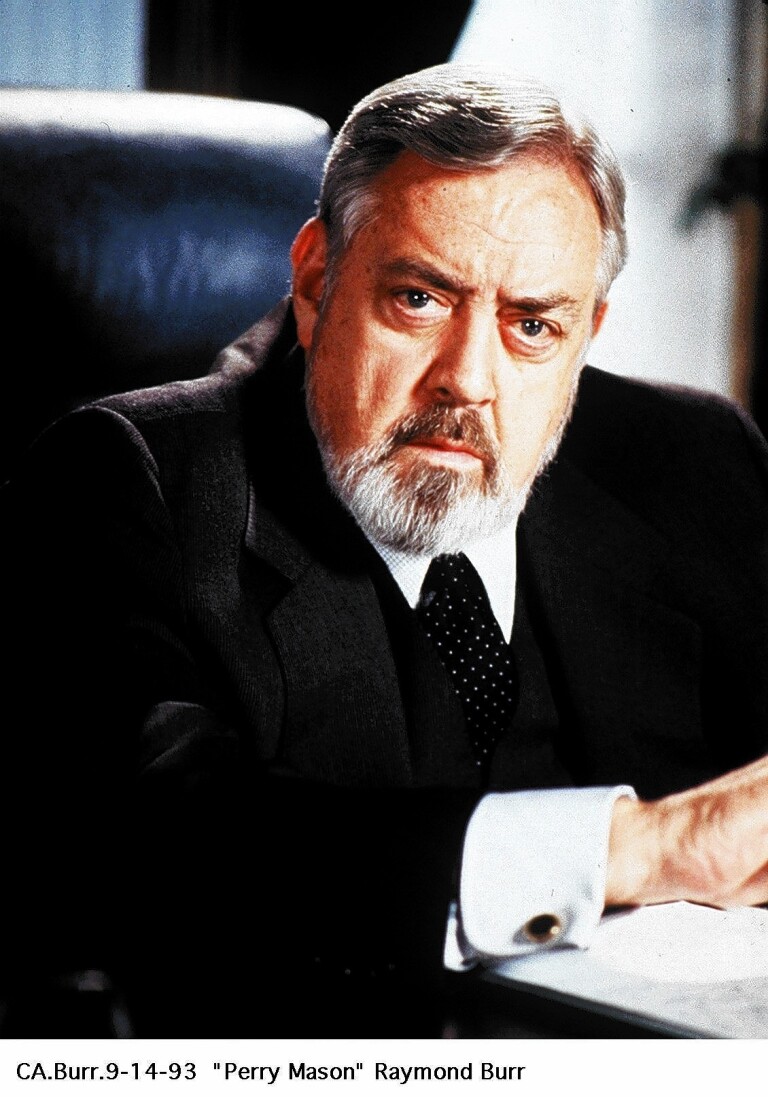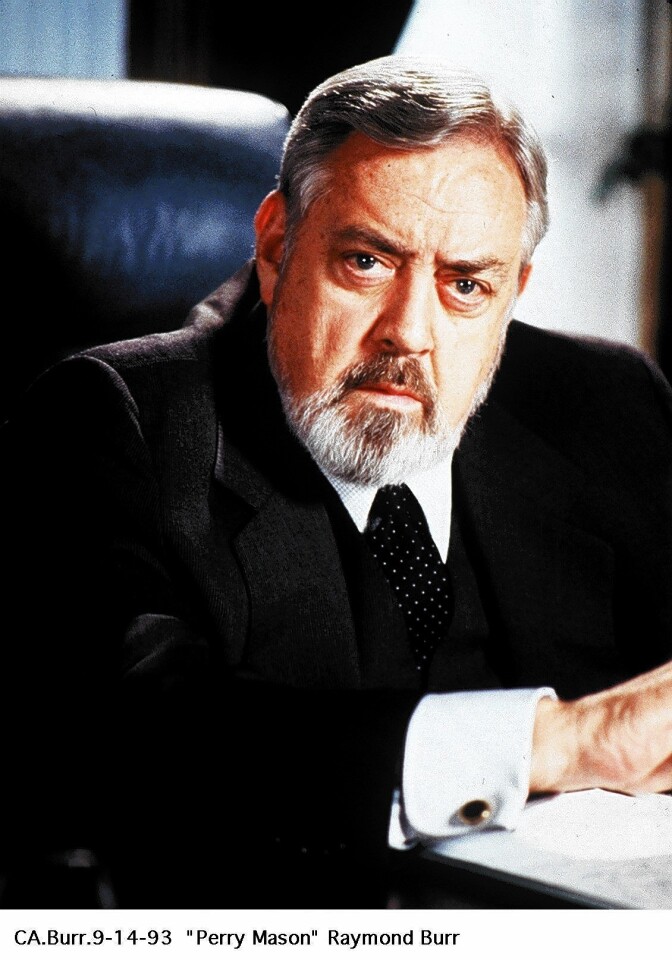 Nineteen years after CBS bid adieu to its classic legal drama "Perry Mason," starring Raymond Burr as Erle Stanley Gardner's savvy attorney and Barbara Hale as his devoted secretary Della Street, the two stars reunited in 1985 for the NBC movie, "Perry Mason Returns." The movie proved to be so popular, they continued to do "Perry Mason" courtroom mysteries until Burr's death in 1993. The "Perry Mason Movie Collection Volume 1," which features six of the mysteries made between 1985-'87, has just been released on DVD. Titles include "The Case of the Notorious Nun" and "The Case of the Murdered Madam." Pictured: Raymond Burr as Mason..
Besides celebrating Columbia's 90th anniversary, UCLA Film & Television Archive is ringing in 2014 with "This Strange Passion: Arturo de Cordova," a retrospective beginning Friday at the Billy Wilder Theater, featuring the award-winning Mexican actor who made more than 100 films before his death in 1973. The actor also had a brief fling in Hollywood, appearing in such films as 1943's "For Whom the Bell Tolls," 1944's Frenchman's Creek" and 1945's "A Medal for Benny." The retrospective, which continues through March 9, features both his Hollywood work as well as such Mexican films as 1935's "Jealousy" and 1952's "Soledad's Shawl." For more information go to http://www.cinema.ucla.edu. Pictured: Arturo de Cordova stars in 1935's "Beautiful Sky."
(Academy of Motion Picture Arts and Sciences)
Though younger audiences may only know "Hawaii Five-O" in its current version on CBS, baby boomers have a soft spot for the original 1968-80 police procedural series set in Honolulu starring the taciturn Jack Lord as Steve McGarrett and James MacArthur as young protege Danny "Danno" Williams. All 12 seasons of the Leonard Freeman-created series have just been released in a mammoth 73-disc set which also features booklets, a vintage behind-the-scenes documentary and an appearance by Lord on "The Mike Douglas Show." Pictured: Jack Lord of the original "Hawaii Five-O" series.
(File photo)
Police series took a major leap forward with ABC's gritty, semi-documentary "The Naked City," which aired from 1958 to '63 and centered on the detectives of the NYPD's 65th Precinct. Shot on location in New York, the series was based on the 1948 film of the same name. Image Entertainment recently released the entire series on a 29-disc DVD set. James Franciscus, John McIntire, Horace McMahon and Paul Burke were among its regulars. The show featured many up-and-coming actors, including Robert Redford, Gene Hackman and Dustin Hoffman. Each episode began with the narrator stating: "There are 8 million stories in the Naked City. This has been one of them." Pictured: Paul Burke and Nancy Malone in "Naked City."
(File photo)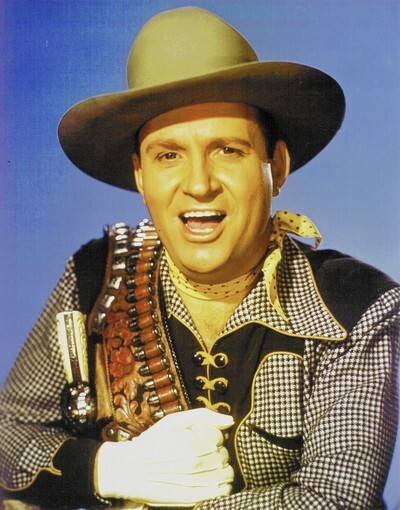 Singing cowboy Gene Autry was still riding the range in the movies when he ventured into television. "The Gene Autry Show" was also a major success, running on CBS from 1950 through 1956. The wholesome series, which afforded Autry plenty of opportunity for a song, also featured his beloved Champion the Wonder Horse and Pat Buttram as his comedic sidekick. Guest stars included Denver Pyle, Clayton Moore, Chill Wills and Dick Jones. Timeless Media Group has just released the entire series on a 15-disc boxed set. The collection also features his "Melody Ranch" radio shows and episodes from the Western television series that Autry's "Flying 'A' Productions presented, including "The Adventures of Champion" and "Annie Oakley."
(File photo)
Broadway musical-comedy star Edie Adams ("Wonderful Town") came to national attention as a regular on husband Ernie Kovacs' innovative comedic series in the 1950s. Shortly after Kovacs died in a car crash in January 1962, Adams returned to television headlining her own 1962-64 ABC musical-variety series for ABC, "Here's Edie," which was subsequently retitled "The Edie Adams Show." It earned five Emmy nominations. The 21 episodes have just been released on a DVD set, "Here's Edie: The Edie Adams Television Collection." The show's highlights are Adams' musical numbers and the eclectic roster of guest stars, including Duke Ellington, Rowan & Martin, Sammy Davis Jr., Peter Falk, Michael Redgrave and Zsa Zsa Gabor. The episodes also feature her famed Muriel Cigar commercials.
(File photo)
Thanks to DVD and Turner Classic Movies, audiences are being re-introduced to a lot of overlooked actors and actresses from Hollywood's Golden Age. A shining example is Ann Dvorak (1911-1979), who was touted as "Hollywood's New Cinderella" after she was cast as Cesca in Howard Hawks' 1932 "Scarface." But superstardom never happened for Dvorak for various reasons, including a contract dispute with Warner Bros. Christina Rice, a librarian and photo archivist at downtown L.A.'s Central Library has written a new book about the actress, "Ann Dvorak: Hollywood's Forgotten Rebel." On Tuesday evening, her book will have a launch party at the Central Library. For more information, go to http://www.lapl.org/whats-on/events/ann-dvorak-hollywoods-forgotten-rebel-official-book-launch-party. Pictured: Lyle Talbot and Ann Dvorak in "Murder in the Clouds."
(Warner Bros. Pictures)
Long before Comedy Central roasted James Franco and Charlie Sheen, there was NBC's "Dean Martin Celebrity Roasts." Now all 54 roasts have recently been released in a 25-disc DVD set that features 15 hours of bonus features, interviews, home movies, a collector's book and even a Martin figurine for Dino-philes. In 1973, Martin's long-running variety series began a new feature, "Man of the Week Celebrity Roast," and the following year the roasts turned into specials that lasted 11 years. Among the legends roasted include Martin, Bob Hope, then-California Gov. Ronald Reagan, Don Rickles, Johnny Carson, Sammy Davis Jr., Jack Benny and Lucille Ball. For more information go to http://www.timelife.com. Pictured: Dean Martin in "Kiss Me Stupid."
(MGM)
Lewis Allen's 1944 "The Uninvited" is one of the best ghost stories you probably have never seen. Ray Milland and Ruth Hussey play a London-based brother and sister who fall in love with a beautiful, abandoned seaside house during a vacation to the British coast. They are surprised when they are able to buy the house for a very low price, but they soon find out why they got it for such a bargain. A favorite of directors Martin Scorsese and Guillermo del Toro, "The Uninvited" also stars Donald Crisp and Gail Russell. And Victor Young's lush score produced the hit "Stella by Starlight," based on the film's main theme. Criterion has just released the new digital restoration of "The Uninvited" on Blu-ray.
(Keystone / Getty Images)
Bonhams "What Dreams Are Made Of: A Century of Movie Magic at Auction," which is curated by Turner Classic Movies, includes costumes, props, artwork and scripts from some of Hollywood's legendary films. Among the items up for auction include the lead statuette featured in John Huston's 1941 film noir masterpiece "The Maltese Falcon," as well as Joan Crawford's polka-dot dress from 1945's "Mildred Pierce" and a Batman costume Michael Keaton wore in 1992's "Batman Returns." A portion of the proceeds go to the Film Foundation. The auction takes place Nov. 25 in New York, but highlights from the auction are in preview at Bonhams in L.A. Tuesday through Oct. 27. For more information, go to http://www.bonhams.com
(Picasa / Bonhams)
Harvey Lembeck, left, William Holden and Robert Strauss in "Stalag 17." Three years after his indelible Oscar-nominated performance as a struggling screenwriter who makes a fatal mistake when he becomes involved with a once-famous silent film star (Gloria Swanson) in Billy Wilder's "Sunset Boulevard," William Holden reteamed with the filmmaker for "Stalag 17." The World War II drama has just been released on Blu-ray for its 60th anniversary. Holden won his only lead actor Oscar for his gripping performance as a cynical, antisocial American prisoner at a German POW camp whom his barracks mates believe is a stoolie.
(Paramount Pictures)
Animator Richard Williams, who won the Oscar for visual effects for his groundbreaking work on 1988's "Who Framed Roger Rabbit," as well as a Special Achievement Award from the academy for his animation direction on the film, is the subject of new exhibition at the Academy of Motion Picture Arts and Sciences' Grand Lobby Gallery in Beverly Hills. "Richard Williams: Master of Animation" is based on his book and DVD set, "The Animator's Survival Kit," and features about 80 original works of art. Divided into 12 zones, each section is accompanied by a matching chapter from his new iPad app. There are also clips from his films and video interviews with Williams. For more information: http://www.oscars.org.
(Don Fairservice)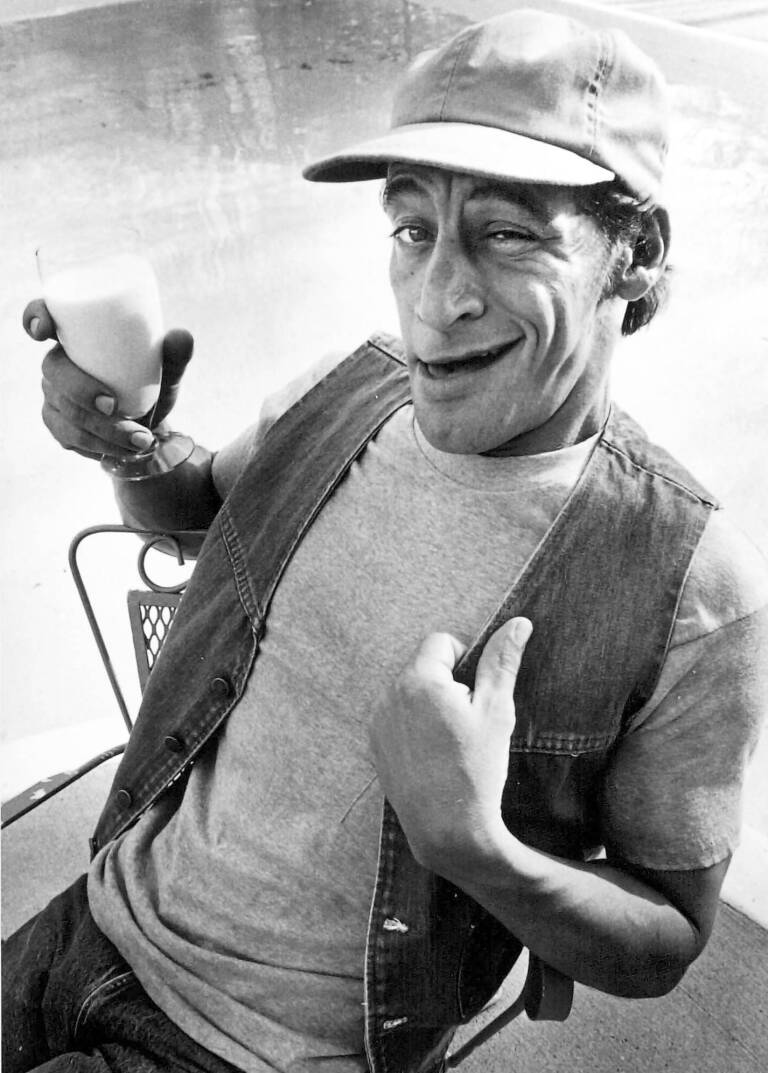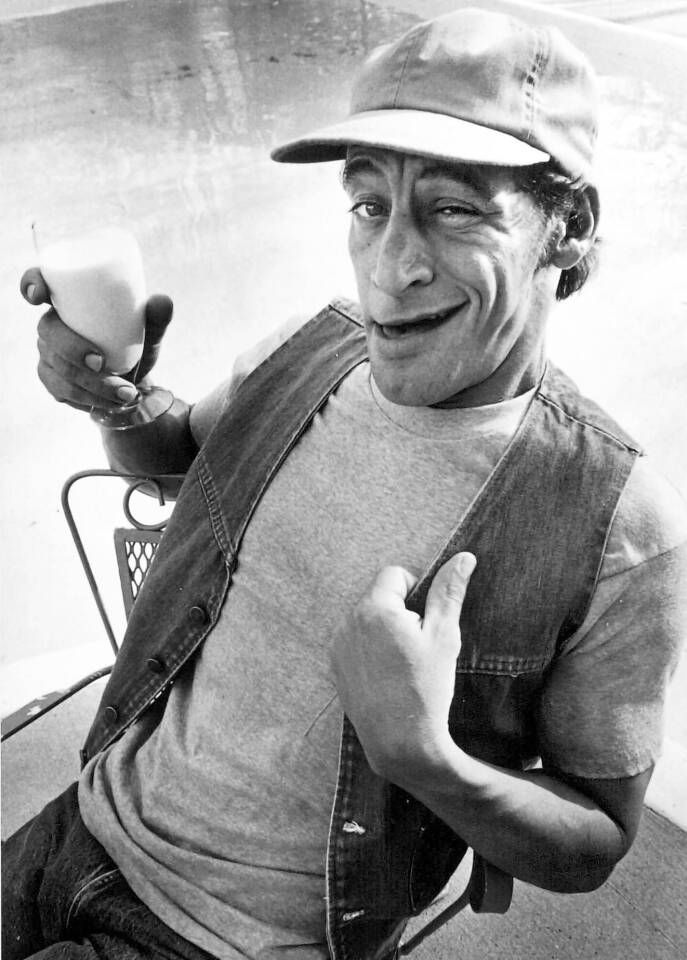 John Cherry, partner and head of the creative department at Carden and Cherry Advertising in Nashville, hit pay dirt in the 1980s with a series of quirky commercials starring the late rubber-faced Jim Varney as Ernest P. Worrell, an unwelcome pest of an unseen neighbor named Vern. Ernest's catchphrases, "Hey, Vern" and "Know WhutImean?," quickly became part of the pop lexicon. Ernest proved so popular with kids that Varney and Cherry took the character to the big screen for several films, starting with 1987's "Ernest Goes to Camp" to television with the 1988 CBS kids' show, "Hey Vern, It's Ernest." Cherry has written a memoir which he points out is not for children about his experiences called "Keeper of the Clown: My Life With Ernest," available on Amazon, at bookstores and at http://www.HeyVernItsErnest.com.m.
(Mark Humphrey / Associated Press)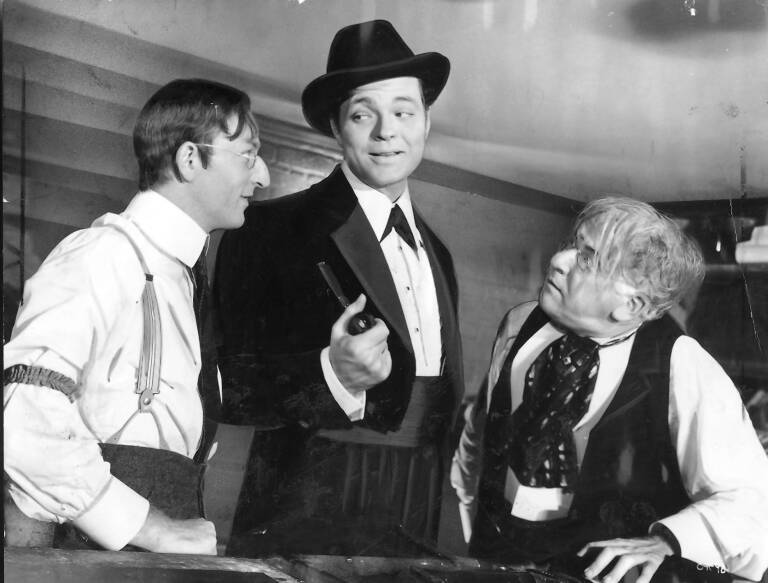 Orson Welles, center, directed and starred in "Citizen Kane," 1941. Indie filmmaker Henry Jaglom ("Festival in Cannes," "Eating") will be on hand Sunday evening at the American Cinematheque's Egyptian Theatre to sign copies of his book "My Lunches With Orson: Conversations Between Henry Jaglom and Orson Welles," which chronicles 27 of the gossipy, opinionated lunchtime chats the two filmmakers had together in the 1980s. Jaglom will also introduce Welles' landmark 1941 "Citizen Kane," which is considered by many critics and historians the greatest film ever made, and his 1942 adaptation of Booth Tarkington's "The Magnificent Ambersons." For more information, go to http://www.americancinematheque.com.
(File photo)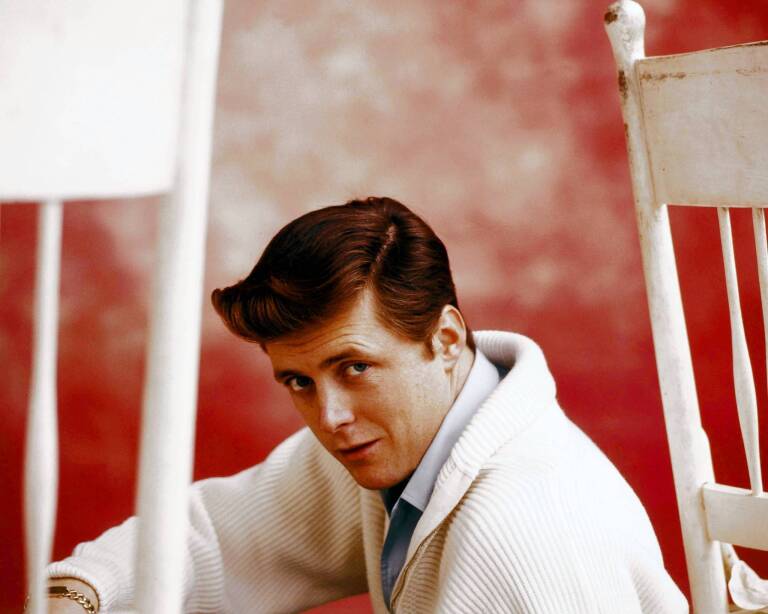 Over the last few years cinema and TV buffs have become addicted to Warner Archive, which has released classics, rarities and vintage TV series and movies on DVD. Now cineastes can get access to even more classic product on the Warner Archive Instant pay streaming service. The service isn't available on iPad or IPhone, but it can be accessed on computers or by using a Roku2 or 3 set-top box hooked up to an HDTV. Selections are added weekly. Some available titles that aren't yet on DVD include the TV series "77 Sunset Strip" and "Hawaiian Eye." For more information go to http://instant.warnerarchive.com. Pictured, Edd "Kookie" Byrnes from "77 Sunset Strip," circa 1960.
(Silver Screen Collection / Getty Images)
Will Hutchins of "Sugarfoot" in 1958. Hutchins starred as a clumsy cowboy in the ABC series. The first season of the genial western TV series "Sugarfoot" has moseyed onto DVD thanks to Warner Archive. Will Hutchins starred in the ABC series, which alternated on the network with "Cheyenne," from 1957 to '59 and "Bronco" from 1959 to '60. Hutchins played Tom "Sugarfoot" Brewster, a young correspondence-school law student from the east who heads west for adventure and excitement only to discover he's a pretty clumsy cowboy. Among the guest stars appearing on the series were Dennis Hopper, Charles Bronson and Martin Landau. "Sugarfoot," which was based on the 1954 film "The Boy From Oklahoma," rode off into the sunset in 1961.
(Cloyd Teter / Denver Post via Getty Images)
Mary and Rhoda are together again. The nostalgia ME-TV Network just added the 1974-78 CBS comedy series "Rhoda" to its weeknight lineup airing right after "The Mary Tyler Moore Show," the landmark 1970-77 CBS sitcom which introduced Valerie Harper as Mary's bubbly window dresser neighbor. Harper was an overnight sensation as Rhoda, winning three Emmys for her work. The character was so popular, Harper got her own series, which found Rhoda leaving Minneapolis and returning home to New York. The series beat "MTM" in the ratings during the first season and Harper picked up her fourth Emmy for her brilliant comedic creation.
(MTM Enterprises / 20th Century Fox Film)
Two new movie apps, pictured is Turner Classic Movie's iphone app "Movie Trivio," are tailor-made for movie buffs and die-hard couch potatoes. Turner Classic Movies recently introduced its spiffy TCM Movie Trivia App that allows film fanatics to test their movie knowledge by answering hundreds of challenging questions in such categories as Pop Culture Cinema, Musicals & Romance, Tough Guys and Behind the Camera. Questions are in the form of multiple choice, image recognition, image sequencing, mix-and-match and fill in the blank. The app Reel Estates allows users to scout their favorite homes and apartments from movie and TV, including "The Brady Bunch" house in Studio City. The app highlights 400 movie and TV locations across the country including L.A., New York, North Carolina and San Francisco.
(Turner Classic Movies)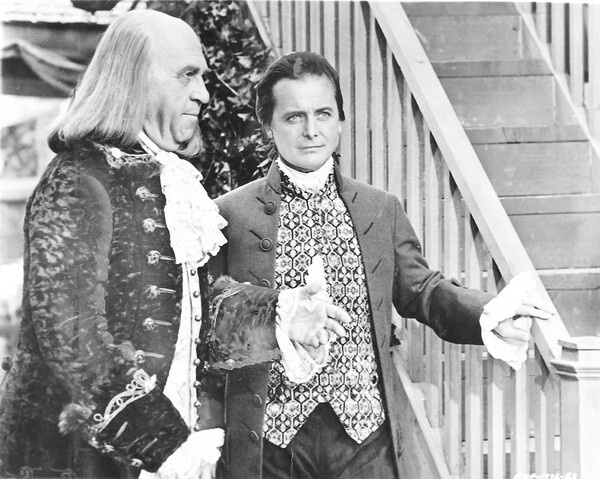 Gwyneth Paltrow's mom, Blythe Danner, sings the tender love song "He Plays the Violin," in the 1972 patriotic movie musical "1776," which screens Wednesday at the American Cinematheque's Aero Theatre in Santa Monica. Danner plays Martha Jefferson in this faithful adaptation of the Tony Award-winning 1969 Broadway hit about the Founding Fathers signing the Declaration of Independence. Peter Hunt, who won the Tony for directing the play, helmed this enjoyable history lesson, which featured numerous members of the Broadway cast, including William Daniels, Ken Howard and Howard Da Silva. Hunt will be on hand for a Q&A after the screening. The film will also screen Thursday on TCM. Howard Da Silva, left, as Benjamin Franklin and William Daniels as John Adams in the movie "1776."
(Columbia Pictures)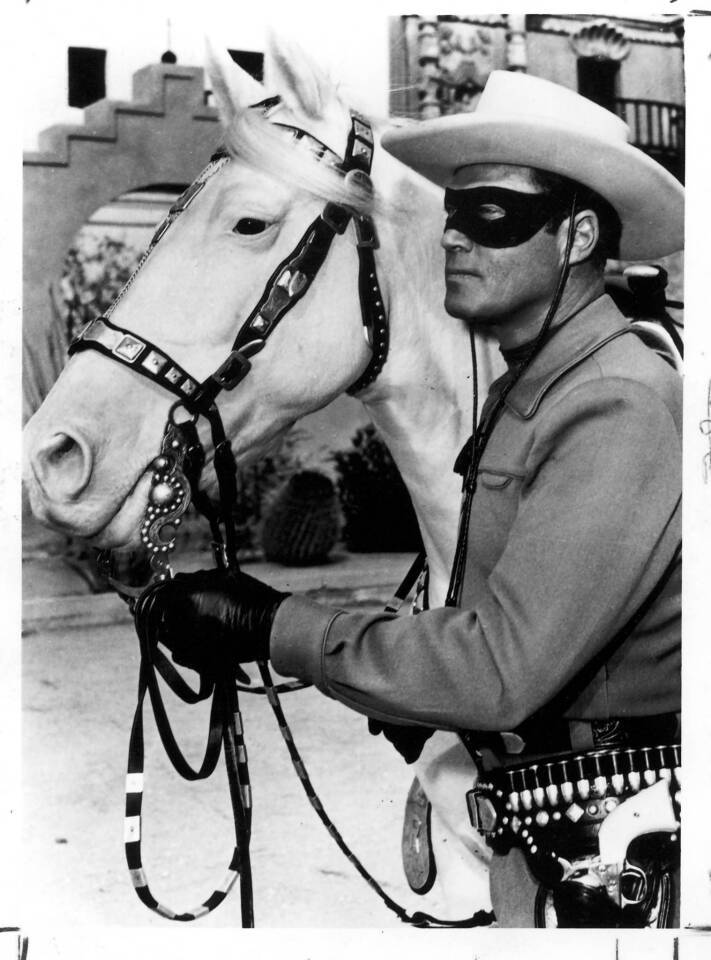 Clayton Moore in the TV show "The Lone Ranger." Hi-yo, Silver, away! In anticipation of Disney's big-budget "The Lone Ranger," starring Johnny Depp as Tonto and Armie Hammer as the Masked Man, opening July 3, DreamWorks Classics is returning to the vintage 1950s Western TV series that starred Clayton Moore (1949-51, 1954-57) and John Hart (1952-53) in the title role and Jay Silverheels as Tonto. Besides three new single DVDs of selected episodes, DreamWorks just released a special collector's edition featuring 221 episodes on 30 DVDs, the two feature films 1956's "The Lone Ranger" and 1958's "The Lone Ranger and the Lost City of Gold" a comic book and a "Lone Ranger" radio broadcast from 1950.0.
(The LAT Syndicate)
With HBO's "Behind the Candelabra," the Steven Soderbergh-directed film about the relationship between pianist Liberace (Michael Douglas) and his young boyfriend Scott Thorson (Matt Damon), premiering Sunday, Warner Archive has just released the campy 1955 melodrama "Sincerely Yours," starring Liberace. A remake of the 1932 George Arliss drama, "The Man Who Played God," this flick finds Liberace playing a successful pianist with a blond fiancée (Dorothy Malone) and a secretary (Joanne Dru) who secretly loves him. But his perfect life goes topsy-turvy when he starts to go deaf. Liberace had a two-picture deal at Warner Bros., but "Sincerely Yours" performed so poorly at the box office, the studio paid off his contract rather than making the second pic.
(Associated Press)
In 50 years, he made more than 400 films and worked with Douglas Fairbanks, Shirley Temple and John Wayne.
Director Allan Dwan's career spanned from the early silent era in 1911 through 1961. He made more than 400 films including Douglas Fairbanks' 1922 "Robin Hood" and 1929's "The Iron Mask," Shirley Temple's 1937 melodrama "Heidi" and the John Wayne 1949 war film "Sands of Iwo Jima." Called the "last pioneer" by Peter Bogdanovich, he's the subject of an exhaustive book, "Allan Dwan and the Rise and Decline of the Hollywood Studios" by Frederic Lombardi. The richly detailed study of Dwan coincides with the Museum of Modern Art's upcoming retrospective of the director's work.
(Hulton Archive / Getty Images)
Silent screen star John Gilbert stands out in 'Forbidden Hollywood Collection: Volume 6.'
Warner Archive's new "Forbidden Hollywood Collection: Volume 6" includes such pre-Code goodies as 1932's "The Wet Parade" and 1934's "Mandalay" and "Massacre." But the pièce de résistance of the set is 1932's delectable melodrama "Downstairs," starring John Gilbert, who also wrote the story. The silent screen star struggled in talkies after the disastrous 1929 melodrama "His Glorious Night," but "Downstairs," in which he gives one of his most daring performances as a charming but manipulative chauffeur, proves that Gilbert had the chops for the sound era.
(Hulton Archive / Getty Images)
The rereleases feature Gable in 'Polly of the Circus,' 'Key to the City' and 'Never Let Me Go.'
Warner Archive has just released three films starring Clark Gable that run the gamut from his earliest days at MGM to his final years at the studio. Gable, sans mustache, stars opposite Marion Davies in the 1932 drama "Polly of the Circus." (He gets second billing to William Randolph Hearst's mistress). The breezy 1949 romantic comedy "Key to the City" reteams the actor with Loretta Young, with whom he starred in 1935's "The Call of the Wild." The third new release is 1953's "Never Let Me Go," which was one of Gable's last at the studio. He plays a correspondent in the Cold War romantic drama who is married to a Russian ballerina (Gene Tierney). Despite a weak script, Gable makes this melodrama worth watching. Pictured: Clark Gable in the 1940 movie "Boom Town."
(MGM)
Warner Archive is releasing a nine-film DVD set of Bert Wheeler (left) and Robert Woolsey, a popular comedic act of the 1930s. The comedy team of Wheeler and Woolsey, Bert Wheeler and Robert Woolsey, was RKO's top duo in the 1930s. Other comedic acts of the era such as the Marx Brothers, Laurel and Hardy and the Three Stooges have had enduring appeal. But Wheeler and Woolsey are only known to the most ardent comedy buffs, mainly because Woolsey died of kidney disease in 1938. Warner Archive is reintroducing the two with its new three-disc, nine-film Wheeler and Woolsey set that includes 1930's "Hook, Line and Sinker," 1934's "Hips, Hips, Hooray" and 1935's "The Nitwits," directed by George Stevens. Perky Dorothy Lee appears in many of the films as Wheeler's love interest.
(File photo)
'The Complete Adventures of Flash Gordon,' a new DVD set, features three films.
One of George Lucas' major influences for "Star Wars" was the classic movie serial "Flash Gordon," starring Olympic swimming champion Larry "Buster" Crabbe in the title role. Alex Raymond's sci-fi comic strip began in 1934 and two years later, Universal premiered "Flash Gordon: Space Soldiers," a 13-part serial that introduced the intergalactic hero Flash, his girlfriend Dale Arden (Jean Rogers) and the dastardly Ming the Merciless (Charles B. Middleton). The series was so popular it spawned 1938's "Flash Gordon's Trip to Mars" and 1940's "Flash Gordon Conquers the Universe." This Tuesday, Image is releasing all three on the DVD set, "The Complete Adventures of Flash Gordon."
(Bettman)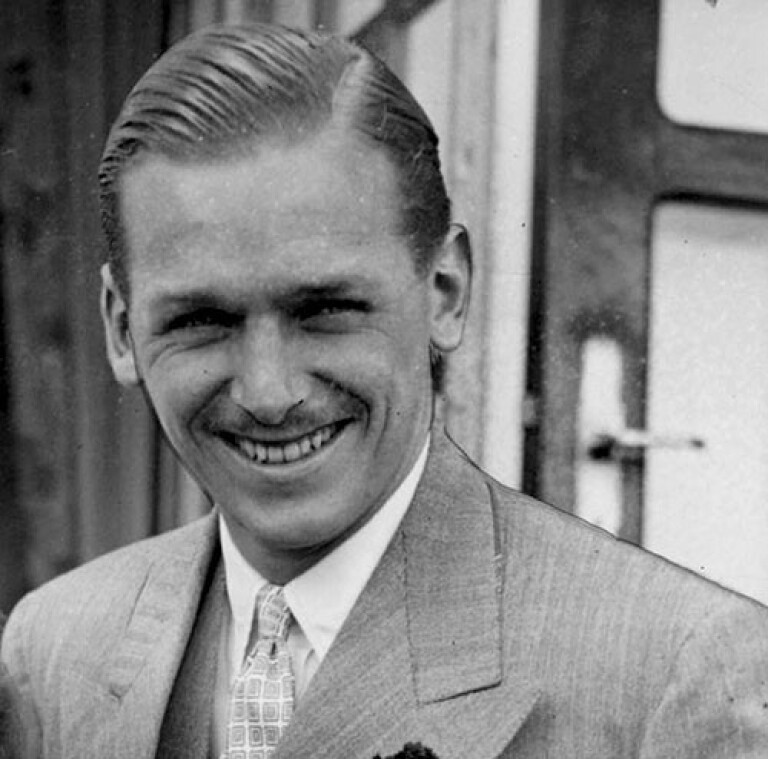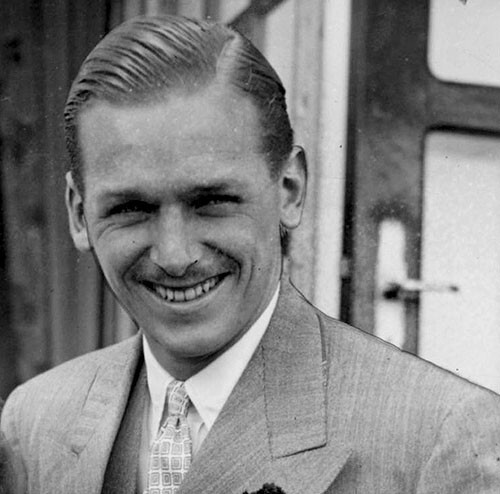 Warner Archive freshens up the 1930 original 'The Dawn Patrol' starring Richard Barthelmess and Douglas Fairbanks Jr. (pictured) The 1938 version of the World War I drama "The Dawn Patrol" starring Errol Flynn has overshadowed the 1930 original. But the first "Dawn Patrol" is getting a new day thanks to Warner Archive, which has just released a remastered DVD of director Howard Hawks' first talkie. Richard Barthelmess and Douglas Fairbanks Jr. play ace British pilots who blame their commander (Neil Hamilton) for the squadron's heavy casualties. The tables are turned when Barthelmess is given the commander position. Howard Hughes sued Warner Bros., saying that "Dawn Patrol" plagiarized his 1930 World War I epic, "Hell's Angels," but lost.
(Los Angeles Times)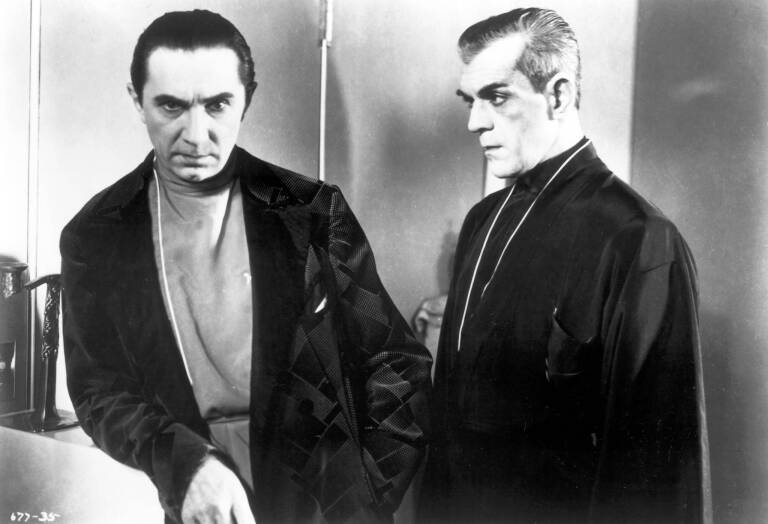 The 1932 movie with 'Dracula' star Bela Lugosi as a sugar mill owner with a zombie workforce is on Blu-ray with a new digital restoration.
A year after his phenomenal success in 1931's "Dracula," Bela Lugosi delivered another iconic portrait of evil in the low-budget horror film "White Zombie." A new digital restoration of the film has just been released on Blu-ray. Lugosi plays Murder Legendre, the ruthless owner of a sugar mill in Haiti who uses zombie workers. He falls for a young bride-to-be (Madge Bellamy) and uses his black magic powers to make her his zombie lover. Considered to be the first Hollywood production featuring zombie characters, "White Zombie" has grown in reputation over the decades. Pictured: "The Black Cat" with Bela Lugosi, left, and Boris Karloff.
(Universal City Studios)
Camp classic 'Santa Claus Conquers the Martians,' which stars an 8-year-old Pia Zadora, is out on Blu-ray for the holidays. It's so bad it's good. For a movie that is considered one of the worst ever made, 1964's "Santa Claus Conquers the Martians" has had quite a wonderful life. Kino Lorber has put the musical holiday film on Blu-ray for the holidays. An 8-year-old Pia Zadora is one of the stars of this stuffed turkey about a group of Martians that decide to kidnap Santa because their children have become obsessed with St. Nick. Ineptly directed by Nicholas Webster with poor production values and wooden performances, "Santa Claus Conquers the Martians" is a blissful camp feast.
(Cinefamily)
The highlight of "The Dean Martin Christmas Show," which was just released on DVD, is a comedy bit with the host dressed in a tux playing an employee at a department store complaint department. He's visited by Bob Newhart, who wants to return a bad toupee. The two try to maintain their composure but can't stop laughing during the sketch. The swinging fun, which aired in 1968, also features Dom DeLuise, Dennis Weaver, a cameo by Bob Hope and plenty of holiday songs with Dino, the Golddiggers and his staff's offspring. Hollywood legends such as William Holden announce the children's charities that would be receiving deliveries thanks to the show.
(File photo)
If you've encountered the Los Angeles County Museum of Art's expansive "Stanley Kubrick" exhibition and attended the visionary filmmaker's classics such as "Spartacus" and "The Shining" at the museum's Leo S. Bing Theater, you'll want to check out LACMA's new Kubrick app. Available for free for iPhone and iPad, the stylish app fulfills all your Kubrick needs. There's an interactive timeline of his career, original interviews (including one with director Christopher Nolan), stills, script notes and audio excerpts from Jeremy Bernstein's 1965 interview with the filmmaker.
(Associated Press)
NBC made television history on Dec. 18, 1962, when it premiered the first made-for-TV animated holiday special, "Mr. Magoo's Christmas Carol." The myopic bumbler Magoo, voiced by the memorable Jim Backus, starred in 43 comedy cartoons for UPA Studios between 1949 and 1959. But in this musical version of Charles Dickens' tale, Magoo shows his dramatic chops as Ebenezer Scrooge. The special features a lovely score by Broadway vets Jule Styne and Bob Merrill, which includes the song "Alone in the World." Jack Cassidy, Jean Kean and Paul Frees also lent their talents to the project. A collector's edition is available on DVD and Blu-ray.
(United Productions of America)
On Monday evening, Turner Classic Movies says arrivederci to 2012 with several films set during New Year's Eve, including two classics from 1960: Billy Wilder's dark comedic masterpiece "The Apartment," which won the best film Oscar, and the cool caper flick "Ocean's Eleven." The final scene of "The Apartment" takes place on New Year's Eve as elevator operator Fran (Shirley MacLaine) finally realizes that Buddy (Jack Lemmon) loves her. And in "Ocean's Eleven," the original Rat Packers Frank, Dean, Sammy, Joey and Peter plot an elaborate heist to simultaneously rob five Las Vegas casinos on New Year's Eve. Pictured: Jack Lemmon and Shirley MacLaine in "The Apartment" from 1960.0.
(AMPAS)
Lucille Ball took Robert Osborne under her wing more than 50 years ago when the Turner Classic Movies host was a fledgling young actor in Hollywood. The legendary "I Love Lucy'" star ended up changing the course of Osborne's life.
Osborne's acting career was slowly building in the late 1950s. He was under contract to Ball and Desi Arnaz's Desilu Productions and had guest-star roles on TV series. He even appeared on the pilot episode of "The Beverly Hillbillies."
But one day, Ball took the native of Colfax, Wash., aside and told him, "you could be an actor, and I think you could be a success at it," recalled Osborne, 81. "But it's not going to make you happy."
PHOTOS: The other hosts at TCM
But she knew what would.
"She said to me, 'What you should do is write,'" he said. "'You were a journalism major at the University of Washington. You love to do research. You love old films. Nobody is writing about films. We have enough actors, but we don't have enough writers.' She is the one who kind of got me away from acting."
And the rest, as they say, is film history.
Osborne penned his first book, "Academy Awards Illustrated," with a foreward by Bette Davis no less, in 1965. And since 1989 he has been the official "biographer" of the Academy Awards. The sixth edition of his exhaustive history, "85 Years of the Oscar," has just been published. Osborne joined the staff of the Hollywood Reporter in 1977; five years later he began writing the "Rambling Reporter" column, which he continued to do until 2009.
The silver-haired Osborne was the on-air host for the Movie Channel from 1986 to '93 and has been the primary host of TCM since the nostalgia cable network began in 1994. Ben Mankiewicz came on board as the second host in 2003.
PHOTOS: Behind-the-scenes Classic Hollywood
Osborne's hosting gig on TCM has made him a superstar among classic film buffs. A delightful hybrid of Walt Disney and Walter Cronkite, Osborne is the most gracious of hosts. His introductions are clear-eyed, informative and respectful.
"Movies are his life," said TCM's Charlie Tabesh, senior vice president of programming. "People really connect with him. Over time he's become more than a TV host. He has come to personify the identity of TCM in a significant way. People just love him. There are people who watch TCM every single night. They feel like he's part of the family."
Besides introducing 35 hours of prime-time programming a week, Osborne also is the main host of the TCM Classic Film Festival in Hollywood. Next month, he sets sail on Disney Magic with Mankiewicz for the third annual TCM Film Cruise from Miami with stops in Nassau and Disney's private island, Castaway Cay.
"If I didn't have my little schedule book, I wouldn't get out of bed in the morning," Osborne said, laughing.
PHOTOS: Fall movie sneaks 2013
Osborne believes the Academy of Motion Picture Arts and Sciences selected him to write the official Oscar history because in his previous books on the Academy Awards, "I didn't give opinions on things. That goes back to a book I read a long time ago about movie musicals. Whoever wrote it said 'Singin' in the Rain' was the best movie musical ever made. I thought it's great, but what if I like 'The Band Wagon' better? I found it insulting. I don't think a writer's opinion in this case is important."
Ironically, Osborne doesn't have much time to see contemporary films today. "That's something that's changed for me," he noted.
"When a movie opened — if you lived in New York you would see it at Radio City Music Hall, where it would play a couple of weeks and then you moved on to the next movie. Now you can see it the rest of your life — it's going to be on Netflix and DVD. I am a big James Bond fan, so when that opens I really have to see it. I did see 'Gravity,' but I don't have the enthusiasm to go see a movie as often as I used to go."
---
The complete guide to home viewing
Get Screen Gab for weekly recommendations, analysis, interviews and irreverent discussion of the TV and streaming movies everyone's talking about.
You may occasionally receive promotional content from the Los Angeles Times.