From the Archives: Robert Osborne: a classic gentleman
Before there was Montgomery Clift, Marlon Brando and James Dean, there was John Garfield. The New York theater actor brought a brooding intensity and realism to his roles in such films as 1938's "Four Daughters" and 1947's "Body and Soul" (he earned Oscar nominations for both) and 1945's "The Postman Always Rings Twice." Warner Archive's recently released six of his movies on DVD: 1939's "Dust Be My Destiny" and "Blackwell's Island"; 1940's "Flowing Gold," "Saturday's Children"' and "East of the River; and 1941's "Dangerously They Live." A victim of the blacklist, Garfield died of a heart attack at age 39 in 1952. Pictured: American movie star John Garfield, left, testifies before the House Un-American Activities Committee on April 23, 1951, accompanied by his lawyers, Louis Hizey, center, and Sidney Davis.
(Bob Mulligan / AFP / Getty Images)
One of Lon Chaney's greatest cinematic feats was playing Victor Hugo's tragic Quasimodo in the lavish 1923 Universal silent "The Hunchback of Notre Dame." His poignant performance made Chaney one of the major players in Hollywood. No expense was spared to bring this classic to the big screen. Acres of Universal's back lot were transformed into 15th century Paris, including the elaborate facade of the Notre Dame Cathedral. The production took six months to film, using 750 crew members and more than 2,000 extras. Now Flicker Alley in association with Blackhawk Films Collection has released the Blu-ray of this seminal silent. Since the film apparently did not survive in 35mm, the digital restoration was made from a multi-tinted 16mm print that had been struck from the original camera negative in 1926. This edition also features a new symphonic score arranged by Donald Hunsberger and conducted by Robert Israel. For more information go to http://www.flickeralley.com. Pictured: Lon Chaney as Quasimodo in "The Hunchback of Notre Dame," directed by Wallace Worsley, 1923.
(Universal Pictures / Getty Images)
Lewis Allen's 1944 "The Uninvited" is one of the best ghost stories you probably have never seen. Ray Milland and Ruth Hussey play a London-based brother and sister who fall in love with a beautiful, abandoned seaside house during a vacation to the British coast. They are surprised when they are able to buy the house for a very low price, but they soon find out why they got it for such a bargain. A favorite of directors Martin Scorsese and Guillermo del Toro, "The Uninvited" also stars Donald Crisp and Gail Russell. And Victor Young's lush score produced the hit "Stella by Starlight," based on the film's main theme. Criterion has just released the new digital restoration of "The Uninvited" on Blu-ray.
(Keystone / Getty Images)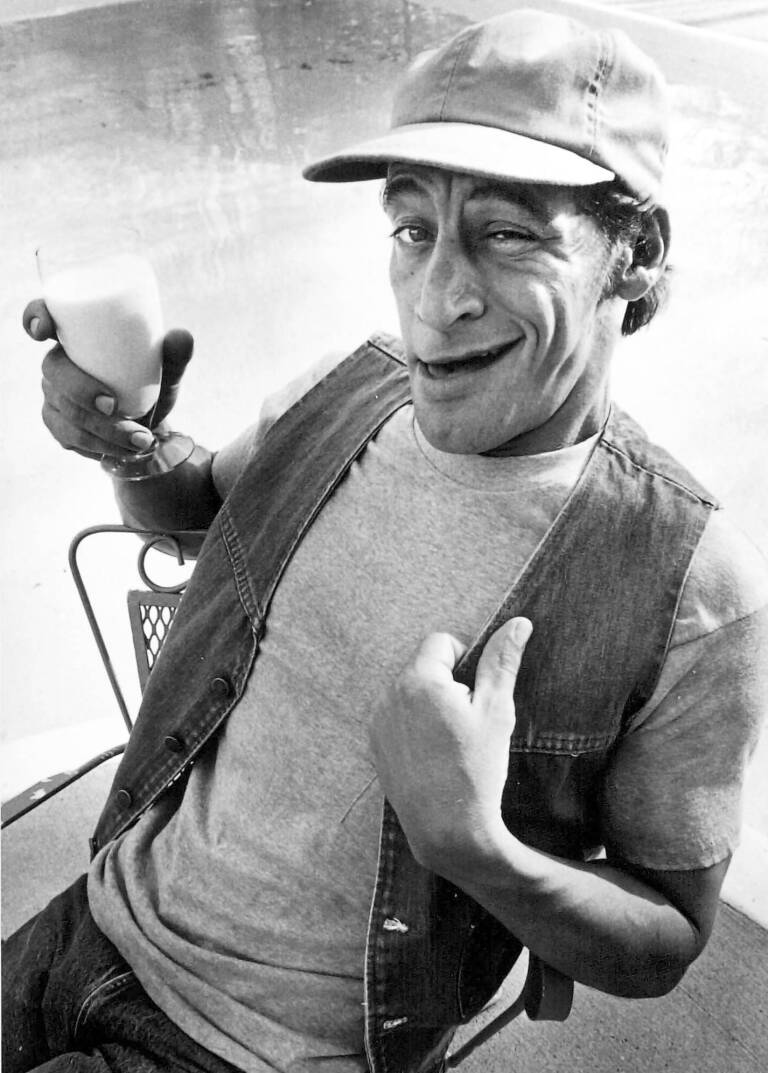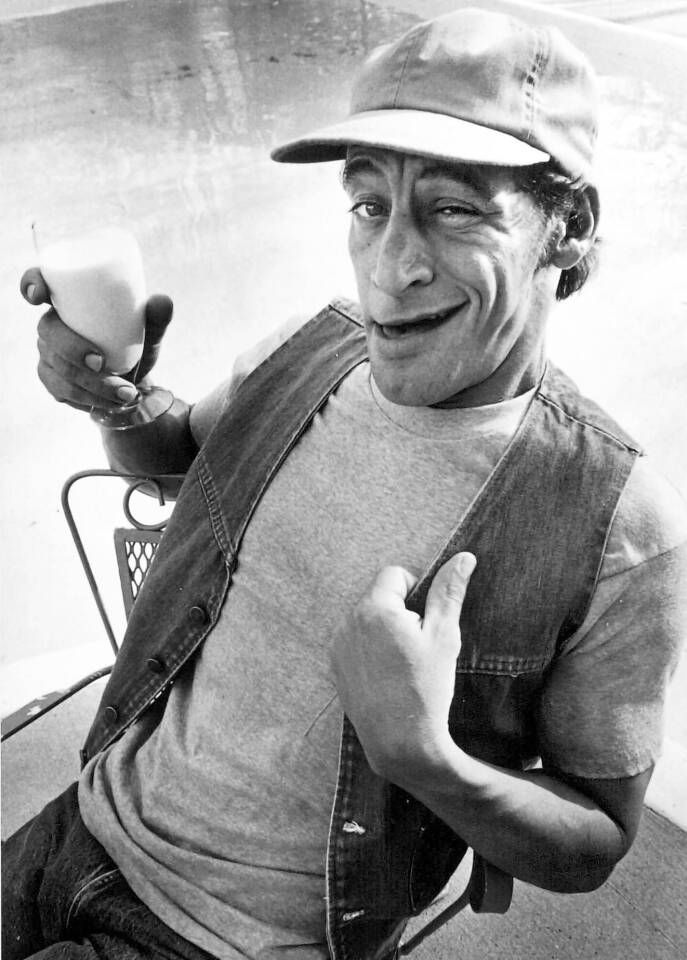 John Cherry, partner and head of the creative department at Carden and Cherry Advertising in Nashville, hit pay dirt in the 1980s with a series of quirky commercials starring the late rubber-faced Jim Varney as Ernest P. Worrell, an unwelcome pest of an unseen neighbor named Vern. Ernest's catchphrases, "Hey, Vern" and "Know WhutImean?," quickly became part of the pop lexicon. Ernest proved so popular with kids that Varney and Cherry took the character to the big screen for several films, starting with 1987's "Ernest Goes to Camp" to television with the 1988 CBS kids' show, "Hey Vern, It's Ernest." Cherry has written a memoir which he points out is not for children about his experiences called "Keeper of the Clown: My Life With Ernest," available on Amazon, at bookstores and at http://www.HeyVernItsErnest.com.m.
(Mark Humphrey / Associated Press)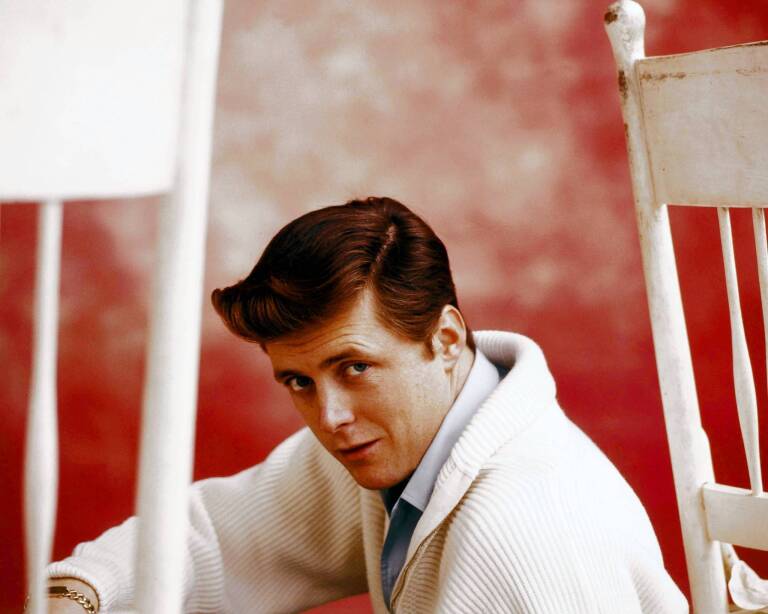 Over the last few years cinema and TV buffs have become addicted to Warner Archive, which has released classics, rarities and vintage TV series and movies on DVD. Now cineastes can get access to even more classic product on the Warner Archive Instant pay streaming service. The service isn't available on iPad or IPhone, but it can be accessed on computers or by using a Roku2 or 3 set-top box hooked up to an HDTV. Selections are added weekly. Some available titles that aren't yet on DVD include the TV series "77 Sunset Strip" and "Hawaiian Eye." For more information go to http://instant.warnerarchive.com. Pictured, Edd "Kookie" Byrnes from "77 Sunset Strip," circa 1960.
(Silver Screen Collection / Getty Images)
Will Hutchins of "Sugarfoot" in 1958. Hutchins starred as a clumsy cowboy in the ABC series. The first season of the genial western TV series "Sugarfoot" has moseyed onto DVD thanks to Warner Archive. Will Hutchins starred in the ABC series, which alternated on the network with "Cheyenne," from 1957 to '59 and "Bronco" from 1959 to '60. Hutchins played Tom "Sugarfoot" Brewster, a young correspondence-school law student from the east who heads west for adventure and excitement only to discover he's a pretty clumsy cowboy. Among the guest stars appearing on the series were Dennis Hopper, Charles Bronson and Martin Landau. "Sugarfoot," which was based on the 1954 film "The Boy From Oklahoma," rode off into the sunset in 1961.
(Cloyd Teter / Denver Post via Getty Images)
In 50 years, he made more than 400 films and worked with Douglas Fairbanks, Shirley Temple and John Wayne.
Director Allan Dwan's career spanned from the early silent era in 1911 through 1961. He made more than 400 films including Douglas Fairbanks' 1922 "Robin Hood" and 1929's "The Iron Mask," Shirley Temple's 1937 melodrama "Heidi" and the John Wayne 1949 war film "Sands of Iwo Jima." Called the "last pioneer" by Peter Bogdanovich, he's the subject of an exhaustive book, "Allan Dwan and the Rise and Decline of the Hollywood Studios" by Frederic Lombardi. The richly detailed study of Dwan coincides with the Museum of Modern Art's upcoming retrospective of the director's work.
(Hulton Archive / Getty Images)
Silent screen star John Gilbert stands out in 'Forbidden Hollywood Collection: Volume 6.'
Warner Archive's new "Forbidden Hollywood Collection: Volume 6" includes such pre-Code goodies as 1932's "The Wet Parade" and 1934's "Mandalay" and "Massacre." But the pièce de résistance of the set is 1932's delectable melodrama "Downstairs," starring John Gilbert, who also wrote the story. The silent screen star struggled in talkies after the disastrous 1929 melodrama "His Glorious Night," but "Downstairs," in which he gives one of his most daring performances as a charming but manipulative chauffeur, proves that Gilbert had the chops for the sound era.
(Hulton Archive / Getty Images)
Lucille Ball took Robert Osborne under her wing more than 50 years ago when the Turner Classic Movies host was a fledgling young actor in Hollywood. The legendary "I Love Lucy'" star ended up changing the course of Osborne's life.
Osborne's acting career was slowly building in the late 1950s. He was under contract to Ball and Desi Arnaz's Desilu Productions and had guest-star roles on TV series. He even appeared on the pilot episode of "The Beverly Hillbillies."
But one day, Ball took the native of Colfax, Wash., aside and told him, "you could be an actor, and I think you could be a success at it," recalled Osborne, 81. "But it's not going to make you happy."
PHOTOS: The other hosts at TCM
But she knew what would.
"She said to me, 'What you should do is write,'" he said. "'You were a journalism major at the University of Washington. You love to do research. You love old films. Nobody is writing about films. We have enough actors, but we don't have enough writers.' She is the one who kind of got me away from acting."
And the rest, as they say, is film history.
Osborne penned his first book, "Academy Awards Illustrated," with a foreward by Bette Davis no less, in 1965. And since 1989 he has been the official "biographer" of the Academy Awards. The sixth edition of his exhaustive history, "85 Years of the Oscar," has just been published. Osborne joined the staff of the Hollywood Reporter in 1977; five years later he began writing the "Rambling Reporter" column, which he continued to do until 2009.
The silver-haired Osborne was the on-air host for the Movie Channel from 1986 to '93 and has been the primary host of TCM since the nostalgia cable network began in 1994. Ben Mankiewicz came on board as the second host in 2003.
PHOTOS: Behind-the-scenes Classic Hollywood
Osborne's hosting gig on TCM has made him a superstar among classic film buffs. A delightful hybrid of Walt Disney and Walter Cronkite, Osborne is the most gracious of hosts. His introductions are clear-eyed, informative and respectful.
"Movies are his life," said TCM's Charlie Tabesh, senior vice president of programming. "People really connect with him. Over time he's become more than a TV host. He has come to personify the identity of TCM in a significant way. People just love him. There are people who watch TCM every single night. They feel like he's part of the family."
Besides introducing 35 hours of prime-time programming a week, Osborne also is the main host of the TCM Classic Film Festival in Hollywood. Next month, he sets sail on Disney Magic with Mankiewicz for the third annual TCM Film Cruise from Miami with stops in Nassau and Disney's private island, Castaway Cay.
"If I didn't have my little schedule book, I wouldn't get out of bed in the morning," Osborne said, laughing.
PHOTOS: Fall movie sneaks 2013
Osborne believes the Academy of Motion Picture Arts and Sciences selected him to write the official Oscar history because in his previous books on the Academy Awards, "I didn't give opinions on things. That goes back to a book I read a long time ago about movie musicals. Whoever wrote it said 'Singin' in the Rain' was the best movie musical ever made. I thought it's great, but what if I like 'The Band Wagon' better? I found it insulting. I don't think a writer's opinion in this case is important."
Ironically, Osborne doesn't have much time to see contemporary films today. "That's something that's changed for me," he noted.
"When a movie opened — if you lived in New York you would see it at Radio City Music Hall, where it would play a couple of weeks and then you moved on to the next movie. Now you can see it the rest of your life — it's going to be on Netflix and DVD. I am a big James Bond fan, so when that opens I really have to see it. I did see 'Gravity,' but I don't have the enthusiasm to go see a movie as often as I used to go."
---
Get the Indie Focus newsletter, Mark Olsen's weekly guide to the world of cinema.
You may occasionally receive promotional content from the Los Angeles Times.