Sherak says Motion Picture Academy making progress on diversity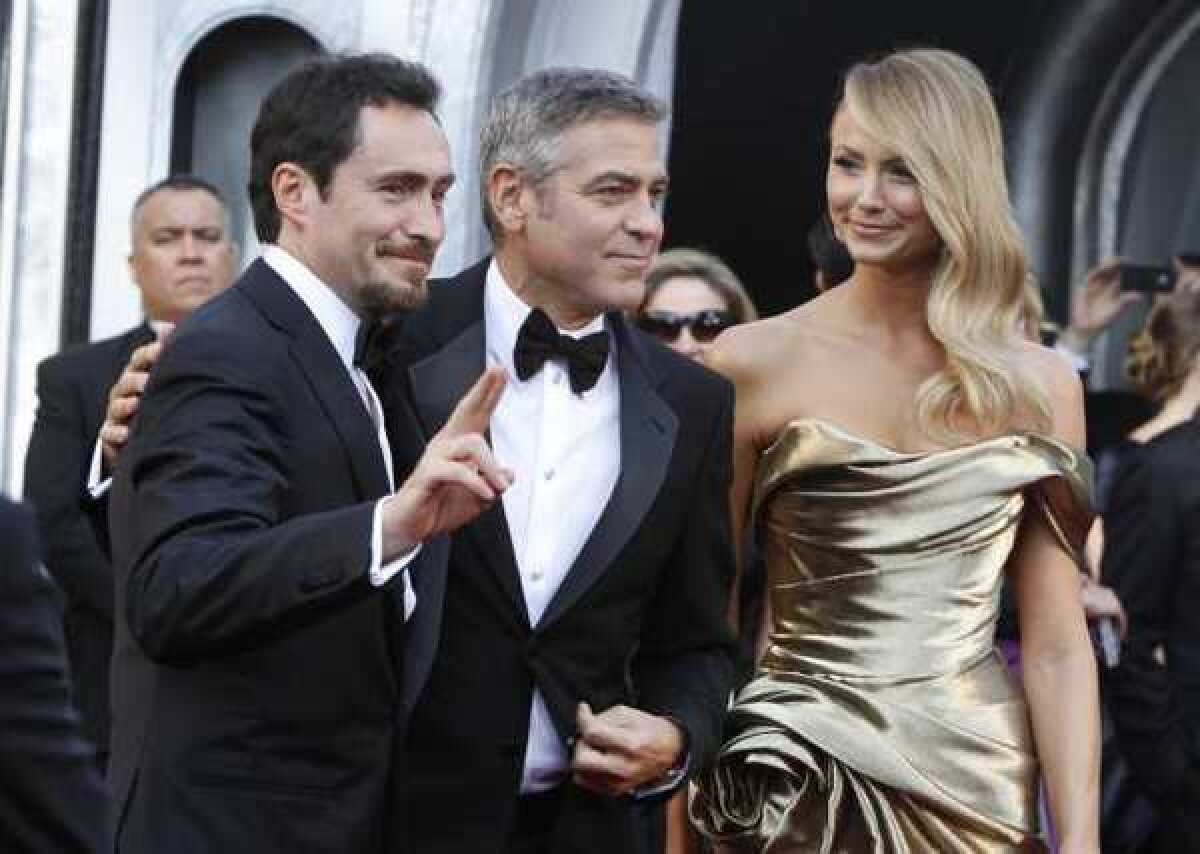 If the 2012 class of Academy of Motion Picture Arts and Sciences invitees seemed a tad more diverse than in past years, you weren't imagining things. Academy officials say 14% of the 176 new invitees are people of color, an increase over 2011, when the percentage was 10%.
Among the African Americans invited were actresses Octavia Spencer, Kerry Washington, S. Epatha Merkerson; "Soul Food" producer Tracey Edmonds and "Think Like a Man" producer Will Packer; 77-year-old animator Floyd Norman; documentarian Sam Pollard; studio executive Michael Marshall; and director Kasi Lemmons ("Eve's Bayou"). Asian and Asian Americans included director Wong Kar Wai, composer Ryuichi Sakamoto, actress Michelle Yeoh, cinematographers Toyomichi Kurita and Larry Fong, and animation director Jennifer Yuh Nelson. Latinos included actors Diego Luna, Demian Bichir, Clifton Collins Jr. and director Rodrigo Garcia.
"This is pretty freaking cool," Packer said. "It's really an honor to be invited in with such an esteemed group of individuals."
"It is progress," said academy President Tom Sherak. "Fourteen percent is up from last year. You have to have the qualifications to get in. It's not easy to find especially in the age groups we are talking about, which are naturally older. So I'm happy it went up, but what we have to ensure is that the people who get in deserve to be in the academy. That's decided by the branches, not the academy."
Fourteen percent of 176 is still only two dozen people -- and the academy has about 5,800 voting members. On the gender balance question, 30% of new invitees were women.
Sherak said there is more to the academy's diversity efforts than its list of Oscar voters. And he noted that it is difficult to diversify the academy when Hollywood as a whole remains overwhelmingly white.
"We've been trying to figure out ways how we as the academy can deal with diversity. And I think we are getting there," he said. "We give scholarships. We give internships. How do we increase that? It's about getting them into the business. There is no question in my mind that once they are in this business and start loving it the way the people in this business love it, they will become academy members. You have to earn it. And I think that will happen over time. It's not going to happen overnight."
He added that academy Chief Executive Dawn Hudson and her team are working on some more aggressive initiatives that he thinks will be unveiled in the fall. Sherak will be stepping down as president of the group this summer; a replacement has not yet been chosen.
Sherak said the academy will be backing programs and spending money to engage minorities in the business. "That's the only way we can do it. We have the money to create opportunities for those people that want to be in our business," he said. "That's what we have to do."
Patrick Goldstein contributed to this report.
ALSO:
Motion Picture Academy invites 176 new members
Andy Serkis and other academy invitees: what took so long?
Inside the academy: Oscar voters are overwhelmingly white, male
Get our L.A. Goes Out newsletter, with the week's best events, to help you explore and experience our city.
You may occasionally receive promotional content from the Los Angeles Times.