Why Paul Simon's 'American Tune' is the anthem for our troubled nation. Again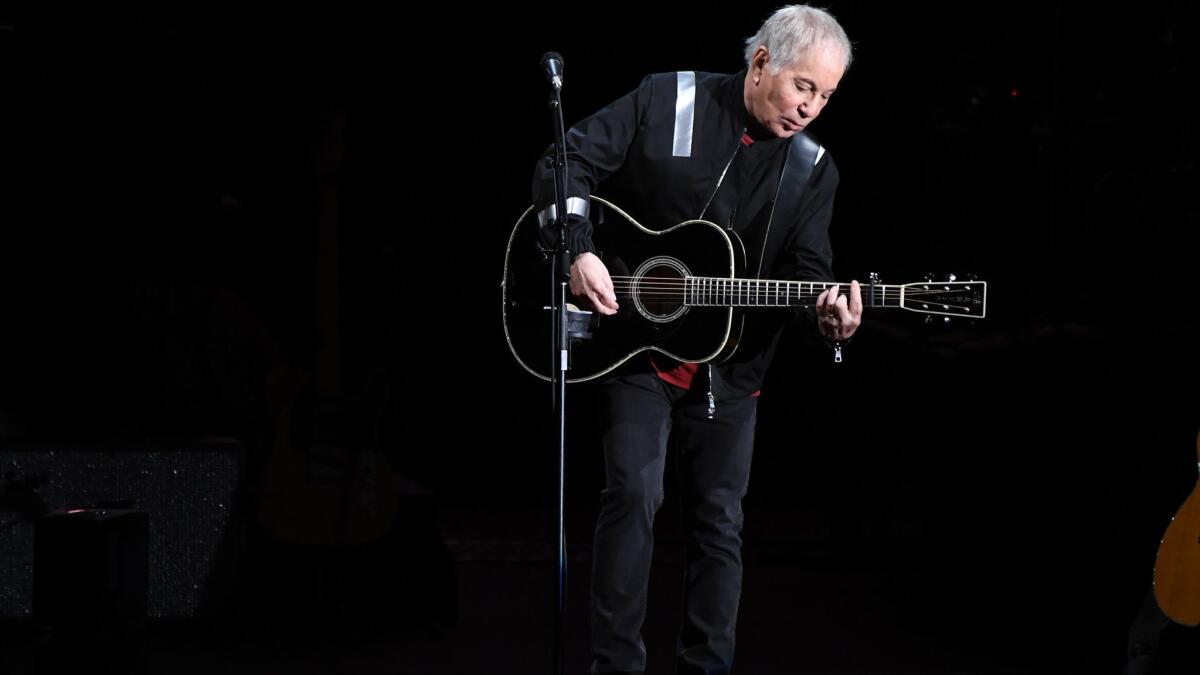 It begins as a hymn to brokenness and a dream betrayed.
Paul Simon's "American Tune" glimpses a nation where promise has turned to sacrilege and a man is "many times confused." Released in 1973, with President Nixon plotting in the White House and the Vietnam War still two years from its ignominious end, the song is a lament to a country that had lost its way and a sobering recognition that "you can't be forever blessed."
You can hear it today, whispering from the past into a bruised and divided America. The nation's prayer of exceptionalism, which has rightly or wrongly guided the country at home and abroad, is cracked by fierce, unforgiving ideologies. We are raucous and unsettled, suspicious of our institutions, mistrustful of the "other" and led by a freewheeling tweeter whose grandiose and combative nature personifies our splintered politics even as he summons tanks to our Fourth of July ceremonies in Washington, D.C.
"Yes, and I've often felt forsaken," Simon sings. "And certainly misused."
Songs have long distilled the American experience. Righteous and searching, inspiring and condemning, they have played through the Revolutionary War and the civil rights movement. They give voice to conscience and power to those at the edges. Many, including Woody Guthrie's "This Land Is Your Land," Bruce Springsteen's "Born in the U.S.A." and Public Enemy's "Fight the Power," have shown Americans what is inherently theirs and what can unjustly be taken. They are visceral reminders of our history.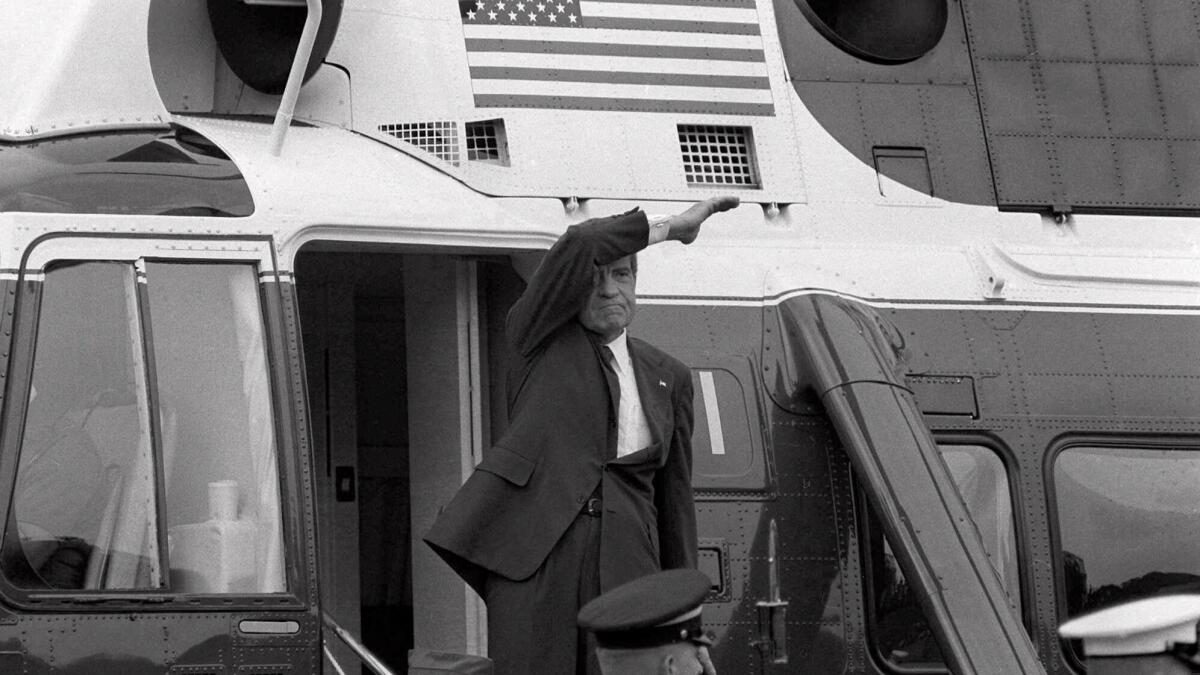 The country's current unease eerily echoes 1973, when Nixon fired Archibald Cox, the special prosecutor investigating the Watergate scandal; Vice President Spiro T. Agnew resigned over income tax evasion; American POWs started returning from Vietnam; Native Americans held a 71-day standoff with federal authorities in Wounded Knee, S.D.; and late in the year, Nixon revealed an 18-minute, 30-second gap in taped conversations critical to Watergate. That disclosure led to calls for the president's impeachment.
"I don't know a soul who's not been battered," Simon sings. "I don't have a friend who feels at ease."
Today's distress is marked by widening lines between the rich and everyone else; fights over immigration and racism; threats of war against Iran; a decisive struggle between progressives and moderates to reshape the Democratic Party; intensifying right-wing extremism; Russian interference in our elections; new allegations of sexual assault leveled at President Trump; and demands by some in Congress for impeachment. The land is redolent in blame and rage and a sense that our defining principles have succumbed to myth.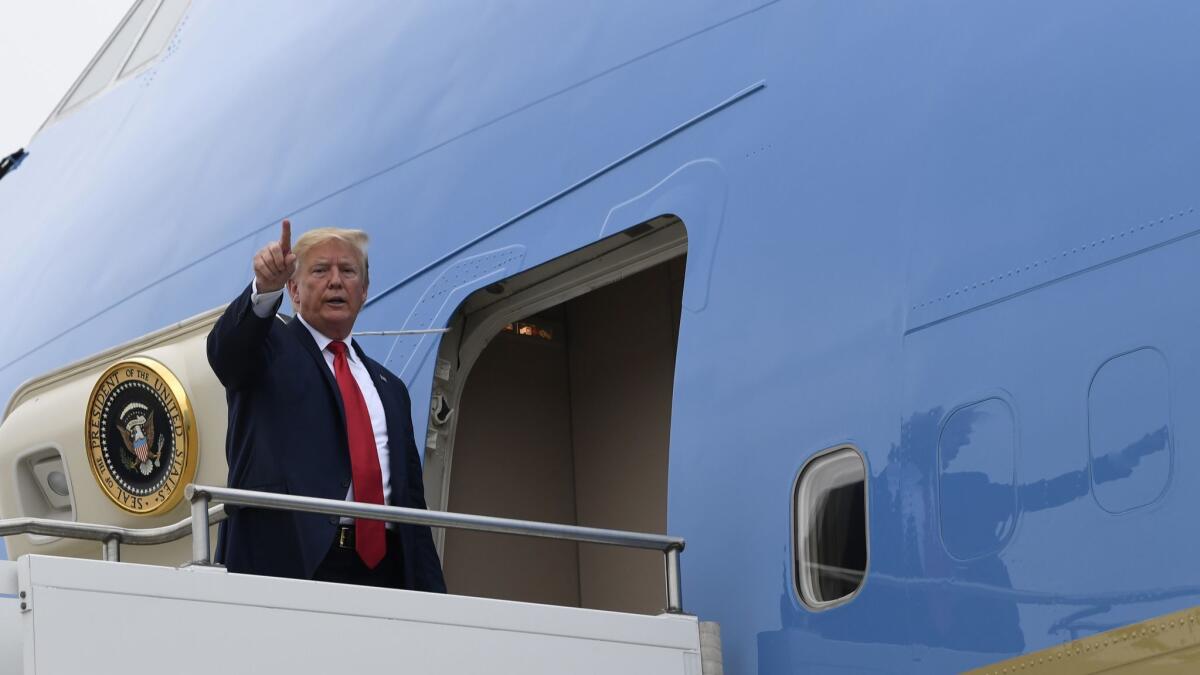 Much of the power of "American Tune" is in Simon's voice. It does not ring with the loud anger that runs through our time. It is mournful, as if unspooling in the candlelight of a day's end, in the place where a man's battles give pause until dawn. The song is searing in its tenderness, poetic in its indictment. It is political without being so. And its voices sound like truck drivers or factory workers, men and women who hustle for their daily bread while the world above them, the one of bankers and politicians, spins on indifferently.
"How could anybody have written a song like that? It is staggering," former Times music critic Robert Hilburn said last year upon the release of his biography of the musician, "Paul Simon: The Life." "But that was written back in the '60s and '70s when songwriters ruled. [Simon] refers to it as 'my Nixon impeachment song,' but it applies just as much today. That's why I can't imagine if somebody in their 20s wrote that today: Would they ignore it, because people aren't looking for thoughtful songs?"
Throughout its history, America has refracted its patriotism and its protest in music, including "The Battle Hymn of the Republic," the African American spiritual "Sometimes I Feel Like a Motherless Child," Billie Holiday's rendition of "Strange Fruit," Bob Dylan's "Blowin' in the Wind" and Neil Young's album "Living With War."
In their new book, "Songs of America," Jon Meacham and Tim McGraw write that American history "is a story of promises made and broken, of reform and reaction — a story fundamentally shaped by the perennial struggle between what Abraham Lincoln called 'the better angels of our nature' and our worst impulses… Through all the years of strife, we've been shaped not only by our words and our deeds but by our music, by the lyrics and the instrumentals that have carried us through dark days and enabled us to celebrate bright ones."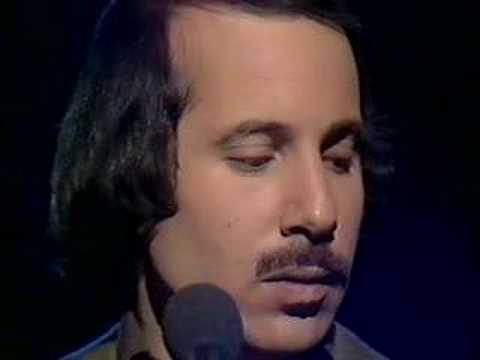 The third verse of "American Tune" is at once transcendent and hallucinatory: a man dreams he is dying but is reassured he is flying where "high above my eyes could clearly see/The Statue of Liberty/Sailing away to sea." The lyrics then turn to our immigrant past and our present turmoil: "Oh, we come on the ship they called the Mayflower/We come on the ship that sailed the moon/We come in the age's most uncertain hour/And sing an American tune."
Sentimental it is not. Simon's protagonist is worried: "When I think of the road we're traveling on/ I wonder what went wrong." He is tired but resilient. The American dream comes with both disappointment and loss. Each generation endures its sins and crises; its diminishment and cruel realizations. It is the job, though, despite the clamor and politics, that waits at first light with the hope of reward and the fear of resignation.
"Still, tomorrow's going to be another working day/And I'm trying to get some rest."
Twitter: @JeffreyLAT
Get our L.A. Goes Out newsletter, with the week's best events, to help you explore and experience our city.
You may occasionally receive promotional content from the Los Angeles Times.