The 10 best albums of a year defined by loss
Has any pop album ever changed shape as quickly — and as thoroughly — as David Bowie's "Blackstar"?
On Jan. 8, the day it was released, Bowie's collaboration with a group of adventurous New York jazz players represented a creative rebirth for this cultural icon. Two days later, Bowie died at age 69, and suddenly "Blackstar" became a document of finality, never to be heard again without being shadowed by his death.
The speed and fullness of that transformation was extreme. But as we soon found out, "Blackstar" wasn't the only piece of music to take on grim new meaning in 2016. Three months after Bowie died, Prince was found dead in his Minnesota studio, altering our understanding of his still-fresh "HitNRun Phase Two."
Then, in November, Leonard Cohen's passing seemed to resolve the cosmic riddles and gallows humor on his album "You Want It Darker," which had come out just weeks before.
Yes, this year's remarkable run of pop-star deaths — let's not forget Maurice White, Merle Haggard, Glenn Frey, Phife Dawg, Mose Allison, Leon Russell and Sharon Jones — did as much as anything to form the way we listened in 2016, and not just to music by artists who actually vanished.
The reality of impermanence bore down on albums from survivors like the Rolling Stones, whose "Blue & Lonesome" embraced decrepitude even as it kicked against stagnation, and the Compton rapper YG, whose "Still Brazy" set thoughts of his attempted murder over beautifully refurbished G-funk beats.
Instability defined the experience of Kanye West's "The Life of Pablo," which tumbled into existence as part of a live-streamed fashion show, then kept morphing after it became available to stream.
Even the year's most vivid and sweeping releases — those least concerned on the surface with mortality — began to feel in a sense like answers to decay. Think of Beyoncé's "Lemonade," where she's grabbing hold of as many styles as she can, or Drake's "Views," clearly overstuffed with 20 tracks since tomorrow's not a promise.
And then there was the familiar ripple of anxiety that met surprise (or semi-surprise) releases from Frank Ocean, Rihanna, James Blake and others. Increasingly accustomed to finding bad news among Twitter's trending topics, you'd steel yourself at the sight of another famous name, then sigh with relief.
It wasn't another death, you realized, just the arrival of one more complicated work in a turbulent year overflowing with them.
Beyoncé, "Lemonade" (Parkwood/Columbia)
Idolatry isn't the reason — or isn't the only reason — that Beyoncé scored more Grammy nominations this month than anyone else: With songs that pull assuredly from pop, soul, rock, country and gospel, "Lemonade" fits into each of the many genres its many listeners might want it to. Yet the album's real genius is how it uses that musical breadth to tell a personal story of brutal (if perhaps fictional) specificity: the breakdown of a marriage as experienced by a woman determined not to be played.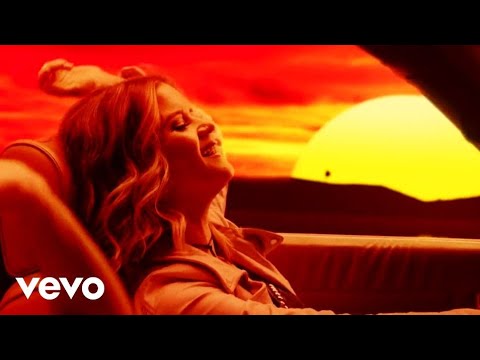 Maren Morris, "Hero" (Columbia Nashville)
"A '90s baby in my '80s Mercedes" is what Nashville's next big thing calls herself on her sly, sparkling debut, and that description gives you a pretty good sense of how Morris thinks about country music tradition: not as a prison but as a vehicle.
Kanye West, "The Life of Pablo" (Def Jam)
Has he said he's done tweaking it? Or did we just decide it's finished? On an album in large part about the continuous renegotiation of celebrity, West's protracted fiddling with his music (following its appearance on the streaming service Tidal) felt at least as important as the music itself. Which isn't to discount the pure sonic achievement of a track like the gorgeous, gospel-inspired opener, "Ultralight Beam."
Chance the Rapper, "Coloring Book" (self-released)
Brought to the attention of many mainstream listeners by his stunning guest verse in "Ultralight Beam," this young Chicago MC carried West's gospel fixation forward on his own streaming album filled with rich choral arrangements. But where "The Life of Pablo" charts an uncertain spiritual quest, "Coloring Book" presents Chance as a guy with good news to share.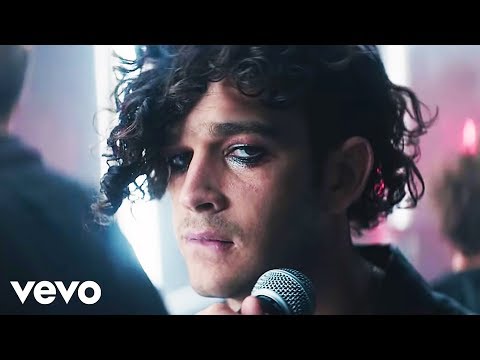 The 1975, "I Like It When You Sleep for You Are So Beautiful Yet So Unaware of It" (Interscope)
Only Bruno Mars was bolder and more skilled than this British group at recycling old sounds and textures. But unlike Mars' showy yet impersonal "24K Magic," the 1975's second album — with pitch-perfect echoes of INXS, David Bowie and Whitney Houston — made you feel for singer Matty Healy, just about the most pitiful art-school misfit you could imagine.
David Bowie, "Blackstar" (ISO/Columbia)
Nearly 12 months later, it's not any easier to hear Bowie sing, "Look up here, I'm in heaven," as Donny McCaslin's saxophone traces a haunting melodic line. Easy, though, wasn't the idea behind Bowie's daring farewell, which now makes you wonder what other experiments we'll never hear him try.
Prince, "HitNRun Phase Two" (NRG)
Bowie built the fact that he was dying into "Blackstar," but Prince didn't know the end was near. So his final album (which actually came out in late December 2015) wasn't meant to offer some unified theory regarding life and death. And that's exactly why it hurts: Even on a record as casually considered as this set of creeping funk tunes and lush R&B ballads, Prince could flip your wig if you let him.
Britney Spears, "Glory" (RCA)
Years after she seemed to stop taking any pleasure in being a pop star, Spears somehow found renewal in Las Vegas, which gave this surprising comeback album a needed boost of style and attitude.
A Tribe Called Quest, "We Got It From Here … Thank You 4 Your Service" (Epic)
This influential hip-hop crew was in the middle of making its first record in nearly two decades when one of its founding rappers, Phife Dawg, died in March. The searing album his mates went on to complete pays tribute to a departed friend — and ponders the broken world he left behind.
Shawn Mendes, "Illuminate" (Island)
Teen idol is discovered. Teen idol hits it big. Teen idol wants to mature. Teen idol pulls it off.
Twitter: @mikaelwood
ALSO
Times music writers pick their favorite songs of 2016
Why the Weeknd and Bruno Mars are obsessed with the '80s
Beyoncé vs. Adele at the Grammys will be a battle of style: The new versus the tried-and-true
Get our L.A. Goes Out newsletter, with the week's best events, to help you explore and experience our city.
You may occasionally receive promotional content from the Los Angeles Times.