BET Experience gets in gear with LL Cool J, Ella Mai, Chris Brown
As preparations for this weekend's BET Awards were underway at L.A. Live on Friday, the network drummed up hype for its annual broadcast with its multiday BET Experience.
Now in its sixth year, the festival returns at a moment when an onslaught of similar events catering to R&B and hip-hop fans has stolen some of its thunder.
Yet the appeal of BETX has laid in its existence as more than just an offering of performances. To fully understand what organizers are trying to do and the audience it is attracting, one must take in a breadth of the festivities.
This meant traversing the entirety of L.A. Live's campus to take in the sights and sounds of the festival, which kicked off Thursday night and continues through the weekend.
On Thursday, Sheila E., Yvonne Orji and La La Anthony were among the honorees at the inaugural BET Her award show.
The ceremony, held at the Conga Room, feted women of color across various industries and was a highlight of the festival's opening day, which got off to a sluggish start as the night's kickoff concert — an assortment of elder statesmen of R&B and hip-hop — played to a crowd that was slow to trickle into Staples Center.
That meant the muscular talent of beat-boxing progenitor Doug E. Fresh and the elastic crooning of soul savant Ne-Yo didn't get the attention either deserved as the two wound up providing warm-up for Ludacris, Nas and LL Cool J, who moved the crowd with throwback hits.
The festival found its groove on Friday as fans poured into the convention center where the free fan expo was in full swing. There were beauty and fashion exhibits and showcases where attendees could discover rising acts such as "Love and Hip Hop Miami" star Amara La Negra and singer-songwriter Lauren Sanderson, who had already launched herself before landing a label deal earlier this year.
In the courtyard connecting L.A. Live's three venues, "BETX Live" picked up where the network's pivotal video countdown show "106 & Park" left off when it went off the air in 2014.
A live preshow of sorts for Sunday's awards show, "BETX Live" was yet another place fans could get up close to artists. Like "106" in its heyday, it caters to young millennials. Trevor Jackson, Chloe x Halle, Leikeli47, YBN Nahmir and Lil Baby are all expected to perform on Saturday.
Friday, the second night at Staples Center, was far more cohesive as it focused largely on Ella Mai, Teyana Taylor and SZA — three women who are pushing R&B to new boundaries at a time when female vocalists haven't had the kind of presence on the charts that they once did.
Mai has broken through over the last year thanks to her stellar EP "Ready," which pairs DJ Mustard's frosty productions with the singer's angelic lilt.
Mai's music recalled the early 2000s era of R&B, when hip-hop's influence was undeniable but still took second to lush, soulful melodies. Watching a gaggle of 20-something girlfriends jump on their seats to record cellphone video of themselves singing along to Mai's hit "Boo'd Up" recalled the days when these very fans raced home to vote on videos for "106 & Park" or MTV's "TRL."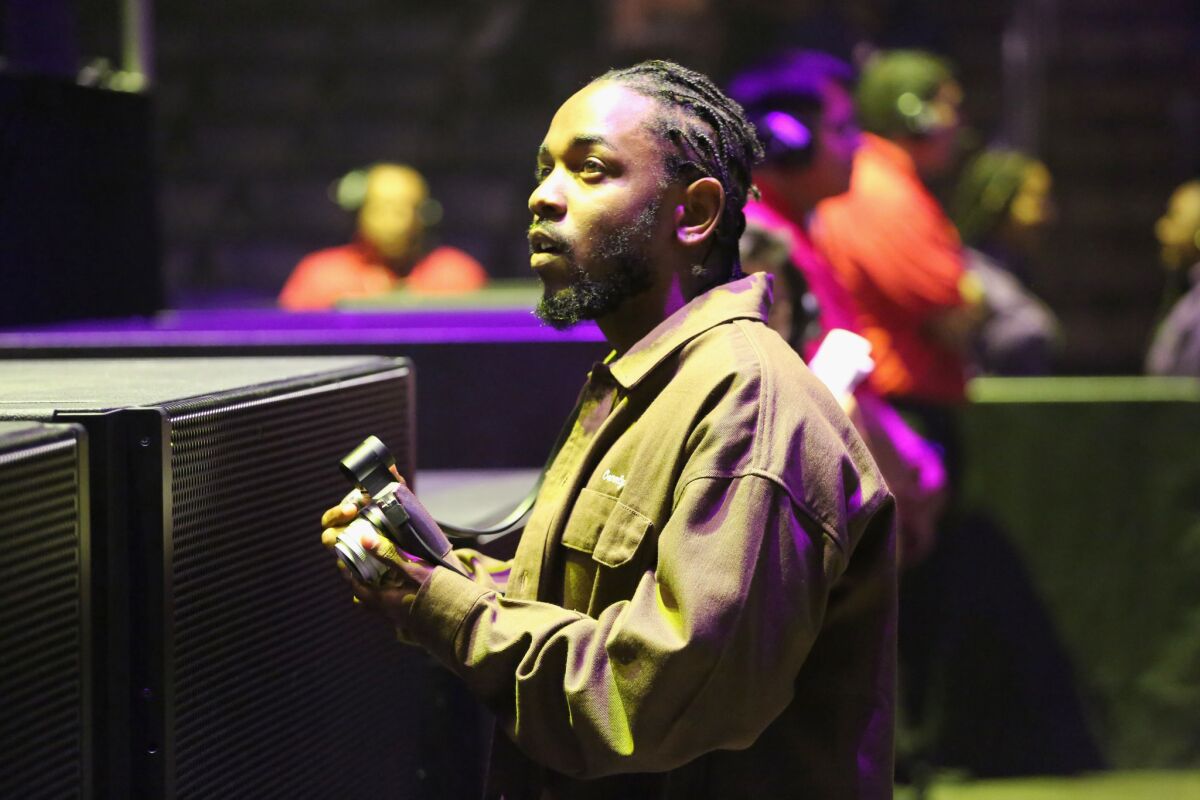 "I grew up watching BET my whole life, so it's crazy to be here," Mai said during her set, stopping to take in the massive crowd that packed Staples early to catch her opening set.
SZA, like Mai, has connected to the masses with music that speaks to the matters of young love, and she pushes further — aiming for deeper.
Her proper debut, "Ctrl," was a smash and accomplished the rare feat for an R&B record these days by becoming a phenomenon. She's been on a victory lap ever since its release last year and has played the Southland more than once, including a major set at Coachella.
And then there was Teyana Taylor, the sole female voice on Kanye West's G.O.O.D. imprint. Though her music career has been slower to take off, she holds her own in other ways as a supremely talented dancer. (Long before mainstream audiences knew her from West's "Fade" video, she had done choreography for Beyoncé.)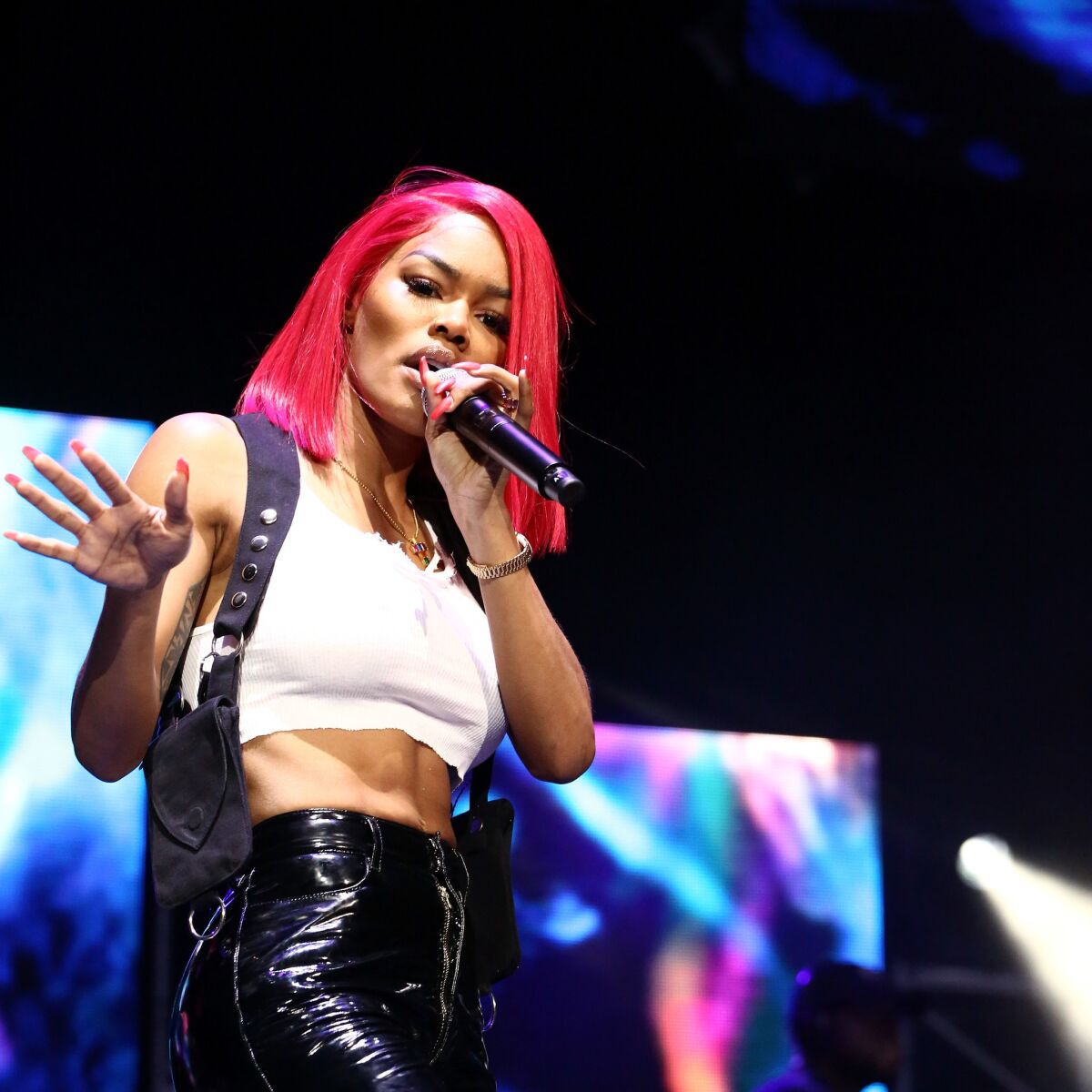 Ahead of Friday's set she premiered her latest, "Keep That Same Energy," the last entry in a collection of releases fully produced by West, although the album was still not available on its announced release date and she spent the day "screaming" at people, she admitted. (It arrived early Saturday morning).
One of the weekend's biggest draws will certainly be Chris Brown, which undoubtedly might frustrate many people.
The truth is, only the BET Experience could anchor a night around Brown, who came to prominence when the network reached young audiences with "106" and its annual awards show, which it now builds a festival around.
These fans grew up alongside Brown and have been more forgiving of his personal transgressions and, in particular, his behavior toward women. And Staples Center was packed with female fans who have remained loyal to him throughout it all.
The screams when he arrived with a bevy of dancers were enough to pop an eardrum, which pleased Brown. He was in top form Friday night as he feverishly worked through an hourlong set that largely leaned on his behemoth album "Heartbreak on a Full Moon," last year's rather indulgent collection of pop-R&B, hip-hop and dance that spans 45 tracks.
"There's about six of y'all in here," Brown said when asking for a little crowd participation from the men in the room.
At least he knew the night was all about the ladies.
For more music news follow me on Twitter:@GerrickKennedy
Get our L.A. Goes Out newsletter, with the week's best events, to help you explore and experience our city.
You may occasionally receive promotional content from the Los Angeles Times.