Don't miss these events at 2017's BET Experience, which takes on a sharper political edge this year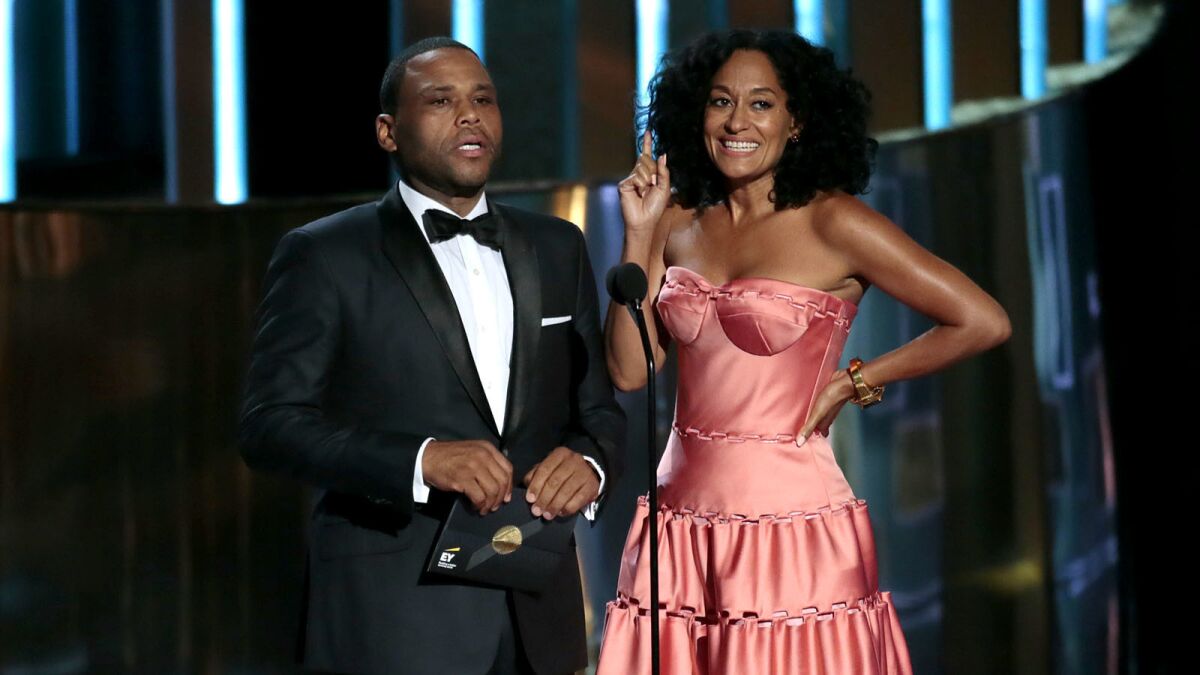 Pop Music Critic
Over the past few years, the annual BET Awards has made an implicit argument that the music awards show — often thought of in strictly hype-related terms — can serve as a viable space for the expression of progressive values.
In 2015, hosts Tracee Ellis Ross and Anthony Anderson opened the production with a sophisticated comedic bit about African Americans' experience in show business. And last year actor Jesse Williams accepted the cable network's Humanitarian Award with a fiery but composed speech about police violence that went well beyond limousine-liberal platitudes.
This year's show, set to air Sunday night from the Microsoft Theater in downtown Los Angeles, promises to touch on similar issues. Hosting will be Leslie Jones, the actress and comedian who endured a hideous attack last year on social media as a result of — well, it never seemed quite clear. Being black and female? Whatever the ostensible cause, Jones is sure to dig into America's growing tradition of hatred with her usual sharp wit.
Yet at a moment when many festival organizers seem eager to offer the lure of escapism, BET isn't limiting this political engagement to its flagship awards show. It's also making room for activism in the BET Experience, the surrounding multi-day confab now in its fifth year that will bring concerts, screenings and panel discussions to L.A. Live from Thursday to Sunday.
Among the offerings with an eye on the outside world are "Keeping Us Locked," a round table on prison reform featuring State's Attorney for Baltimore Marilyn Mosby and rapper Pusha T; a talk by director Ava DuVernay, who's been active in efforts to rectify the lack of opportunity for women in Hollywood; and a presentation by Facing Addiction, a nonprofit group that seeks to "bring together the best resources in the field in order to reduce the human and social costs of addiction," according to its website.
The result is one of the more important cultural occasions of the year, with a real sense of the relationship between art and society — and, of course, a real awareness of the superstars required to attract attention to less-than-glamorous topics. With that in mind, here are five acts to see at this weekend's BET Experience.
DJ Khaled & Friends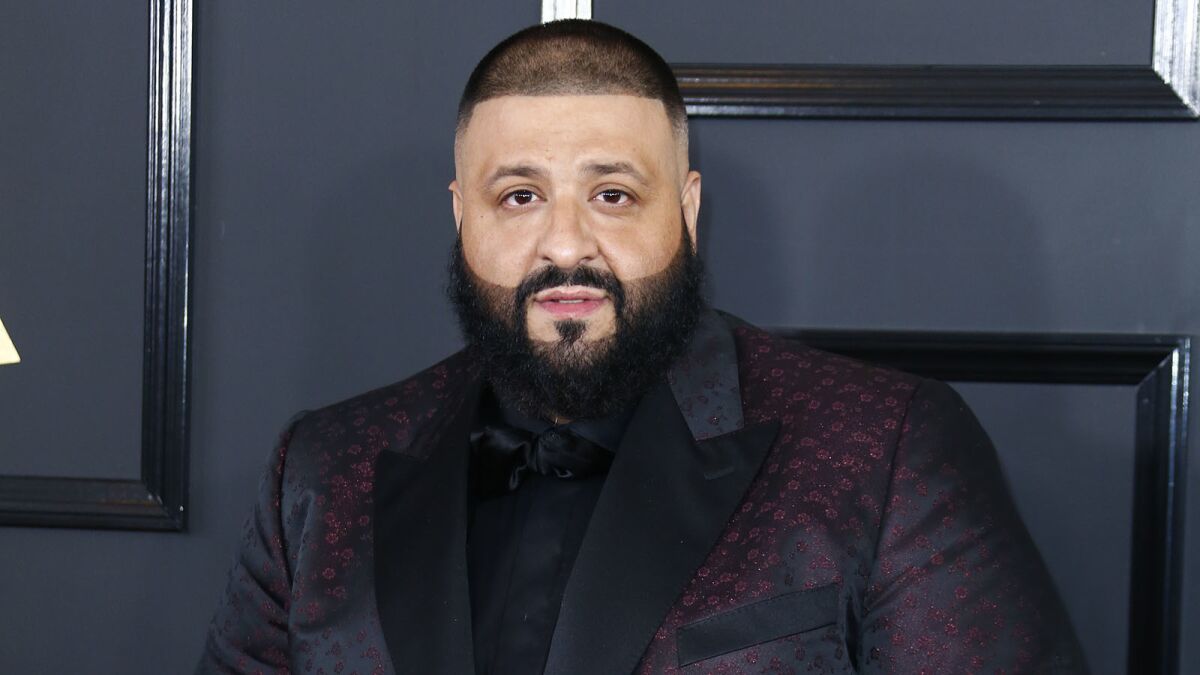 Staples Center
Friday
This cheerful hip-hop bon vivant is accustomed to winning — it's basically his brand. But DJ Khaled weathered an unusual loss at last weekend's Electric Daisy Carnival in Las Vegas, where he was reportedly booed offstage following a variety of technical difficulties. So expect the well connected DJ to pull out all the stops (and arrange any number of splashy cameos) to get back on top here.
Keyshia Cole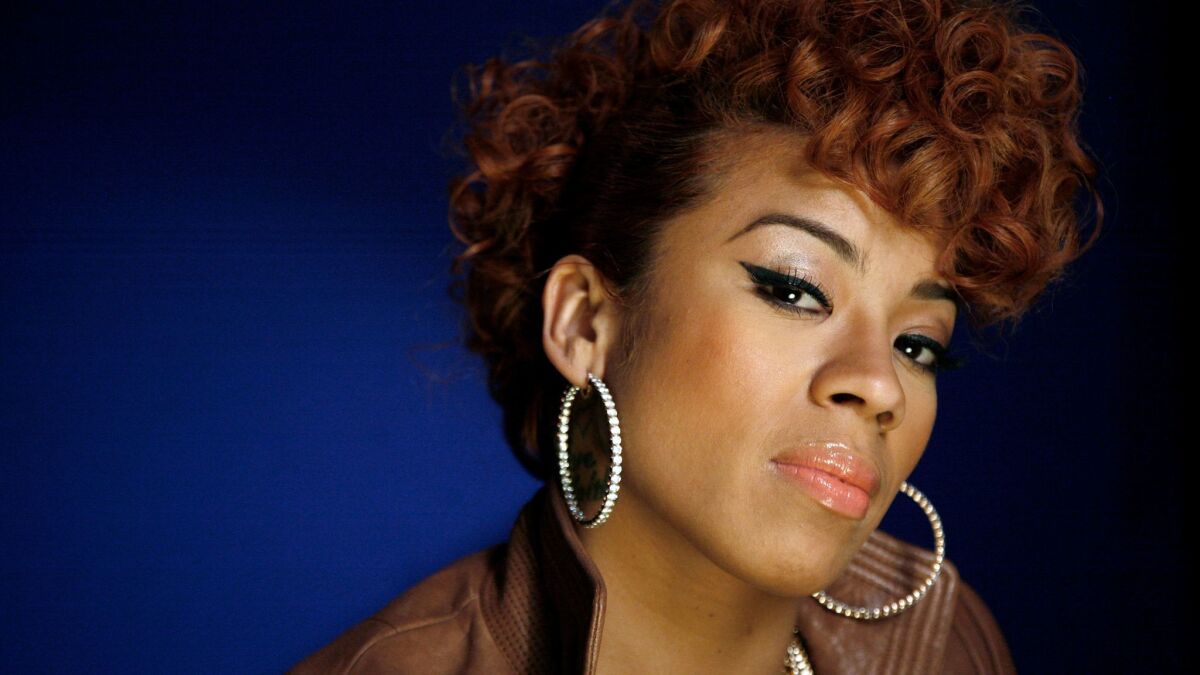 The Novo
Friday
Of the many R&B singers working in the shadow of Mary J. Blige, Cole may come closest to channeling the master's aggrieved intensity.
Kyle
L.A. Convention Center
Saturday
A young rapper from not-exactly-popping Ventura, Kyle broke out last year with "iSpy," his bouncy duet with Lil Yachty in which the two mull over what passes for romance in the age of social media.
Rae Sremmurd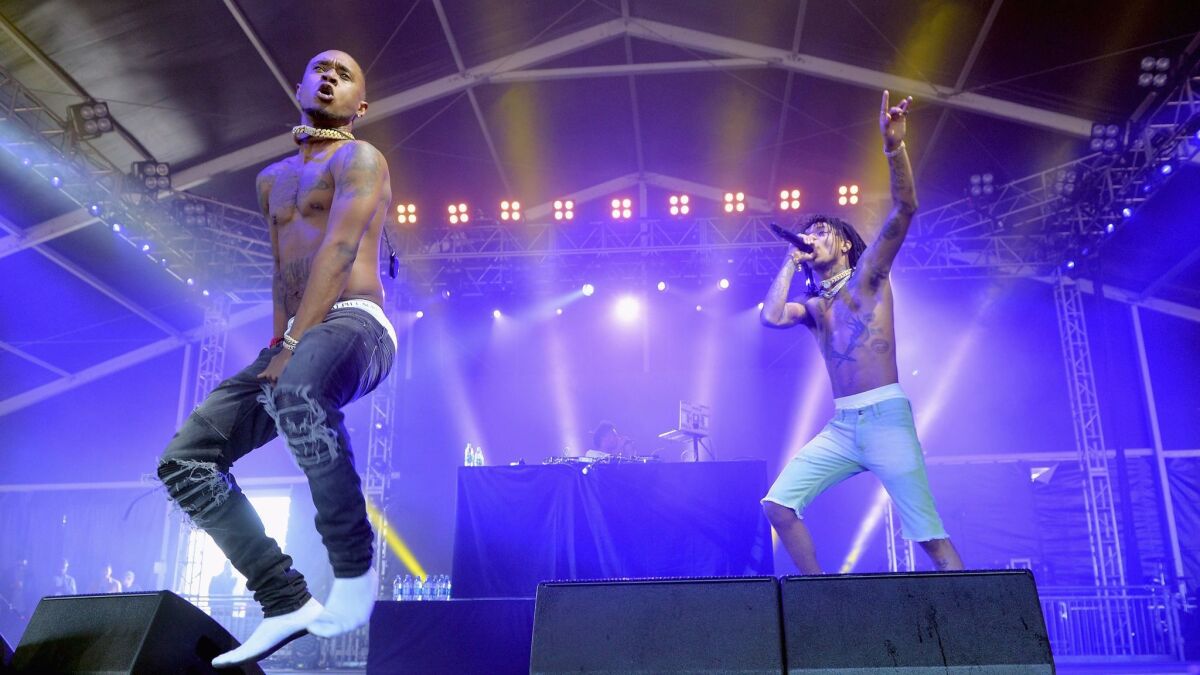 Staples Center
Saturday
After making a huge splash with "Black Beatles," their viral 2016 smash, this rowdy brother duo has been eclipsed in recent months by the rise of Migos, another Southern hip-hop outfit that speaks fluent Internet. But Rae Sremmurd remains a thrill onstage, and this one will offer plenty of room to throw down.
2 Chainz
The Novo
Sunday
"Pretty Girls Like Trap Music" is the title of this Atlanta rapper's brand-new album, which tells you plenty about 2 Chainz's attitude: more playful than tough, determined to charm, not turn off.
Twitter: @mikaelwood
---
Get our L.A. Goes Out newsletter, with the week's best events, to help you explore and experience our city.
You may occasionally receive promotional content from the Los Angeles Times.