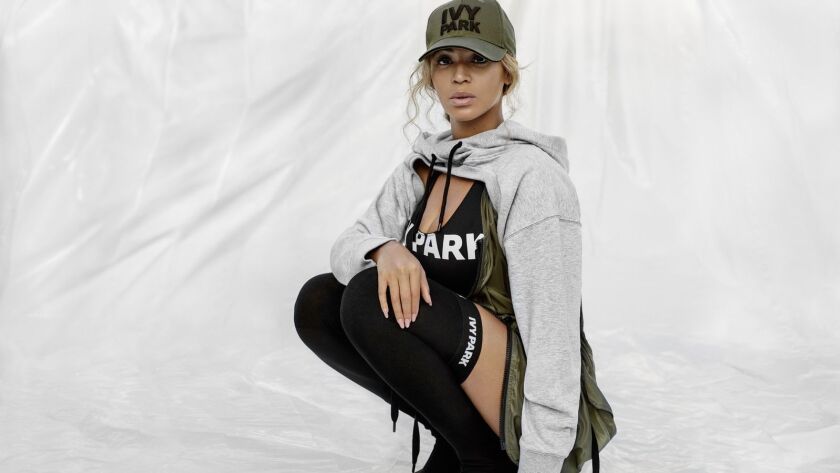 Beyoncé's empire keeps growing. The pop star has partnered with Adidas to develop footwear and apparel for the brand and also to relaunch her Ivy Park clothing line.
The Germany-based sportswear manufacturer announced the singer as its creative partner on Thursday, heralding the union as a win for women in leadership, shared ownership, empowerment and collaboration.
"This is the partnership of a lifetime for me," Beyoncé said in a statement. "Adidas has had tremendous success in pushing creative boundaries. We share a philosophy that puts creativity, growth and social responsibility at the forefront of business. I look forward to re-launching and expanding Ivy Park on a truly global scale with a proven, dynamic leader."
The move comes months after the singer bought out her athleisure label from Topshop billionaire Philip Green in the wake of sexual harassment and racial abuse accusations leveled against him. (He has denied the allegations.) Bey reportedly acquired a 100% stake in Ivy Park from Green's Arcadia Group in November.
Her high-profile partnership with Adidas is expected to yield performance and lifestyle products as well as what they're calling "a unique purpose-driven program focused on empowering and enabling the next generation of athletes, creators and leaders."
The duo said they'll use meaningful and rich storytelling as the foundation for both her collection with Adidas and the relaunch of her Ivy Park brand. The reboot is meant to respect Beyoncé's ownership of her company, which continues her journey as one of the first black women to be the sole owner of an athleisure brand, the statement said.
The entertainer and brand, both monoliths in their respective industries, also said they believe that through sport, they have the power to change lives.
Ivy Park was named after the artist's daughter and a park in her Houston hometown and launched in 2016. Its high-end activewear has included bodysuits, leggings and headbands and been sold at Topshop and Nordstrom. At one point, the brand was fronted by the singer and then later by actress Laverne Cox.
Follow me: @NardineSaad
---