12 Coachella acts to catch beyond the headliners: Chris Stapleton, Kamasi Washington, Lush and more
With another rich slate of musical offerings, the 2016 Coachella Valley Music and Arts Festival offers an outstanding array of choices. Beyond the appointment-viewing artists found in the largest print on the festival's familiar poster, you could build your experience around these picks before (and after) the headliners take the stage this weekend.
FRIDAY
Mbongwana Star, noon, Gobi tent
Hailing from the Republic of Congo, this seven-piece group finds a distorted, groove-heavy mix of West African guitar music and fuzzy post-punk that's as unfamiliar as it is magnetic. Two of the band's members hail from the propulsive Staff Benda Billi, a group of four paraplegics who built their sound from homemade instruments and amplification, and the otherworldly power generated by Mbongwana Star on its debut album, "From Kinshasa," will get the weekend started on the right note.
Coachella 2016: Live coverage of the bands, the fashion, the scene
Gallant, 6:05 p.m., Mojave tent
Whatever Frank Ocean is doing right now instead of playing festival dates, he should add "watch out for Gallant" to his schedule. The Los Angeles singer — nominally R&B but with a world of other ideas too — debuted with a scorcher of a single, "Weight in Gold," and his brand-new debut LP "Ology" cemented his place as one of the city's brightest new talents.
SATURDAY
GoGo Penguin, 1:05 p.m., Gobi tent
Shortlisted for Britain's prestigious Mercury Prize in 2014, this propulsive piano trio from Manchester, England, bears a passing resemblance to forward-thinking explorers the Bad Plus on the group's engaging 2016 Blue Note debut, "Man Made Object." But where the Bad Plus sprang sideways out of jazz, GoGo Penguin draws most directly from electronic music with compositions that often begin as sketches in composition software before springing to life onstage, where the band has built a strong reputation.
Rhye, 5:25 p.m., Outdoor Theatre
This beguiling Los Angeles outfit broke out in 2013 with "Woman," an album of gentle electronic soul ballads that sounded an awful lot like they were sung by a woman — even though Rhye is fronted by a man, Michael Milosh. Since then, Rhye's brand of soft-touch R&B has inspired plenty of acts to pursue a similar style; one of the group's other members, Robin Hannibal, has even become a go-to producer.
Lush, 4:35 p.m., Gobi tent
Another Coachella, another must-see reunion for fans of '90s British rock. Where 2015 brought a comeback from shoegaze favorites Ride, this year's installment sees the return of the aptly named Lush, a band led by guitarists Miki Berenyi and Emma Anderson that expanded the boundaries of swirling guitar-rock with songs like 1991's "Superblast!" and later tracks like "Ladykiller." Lush disbanded after the death of its drummer in 1996, but the group has re-formed and a new EP, "Out of Control," picks up right where the band left off.
Shamir, Gobi tent, midnight
The 21-year-old Las Vegas singer released a vibrant debut with last year's "Ratchet." Between his soulful approach to sweaty disco-house and the youthful vigor of his lyrics, the album was a pure delight. Come ready to shimmer under the dusty desert gloom.
SUNDAY
Chris Stapleton, 7:10 p.m., Gobi tent
Even country music insiders who had long been predicting big things for Stapleton have to be a bit surprised at the rise he enjoyed after the release of his debut solo album, "Traveller." Although working largely outside the mainstream, Stapleton scored numerous Country Music Assn. Awards last fall and turned in a powerhouse duet with Justin Timberlake at the show that exploded over social media, helping propel his album to No. 1. He then walked away from the 2016 Grammy Awards in February with statues for country album and country solo performance. Not a bad first year's work.
Nathaniel Rateliff & the Night Sweats, 2:30 p.m. Coachella Stage
Nothing like a little desperation to put a musician in touch with what really matters. Colorado-based singer-songwriter Rateliff had released several critically respected folk-rooted albums filled with introspective music about relationships, addiction and other grown-up topics. But after selling marginally, Rateliff decided to make the album he'd long dreamed of with vibrant soul-R&B inspired by vintage Stax records. Jimmy Fallon caught wind of Rateliff, primarily through his breakthrough hit, "S.O.B.," and suddenly things caught fire.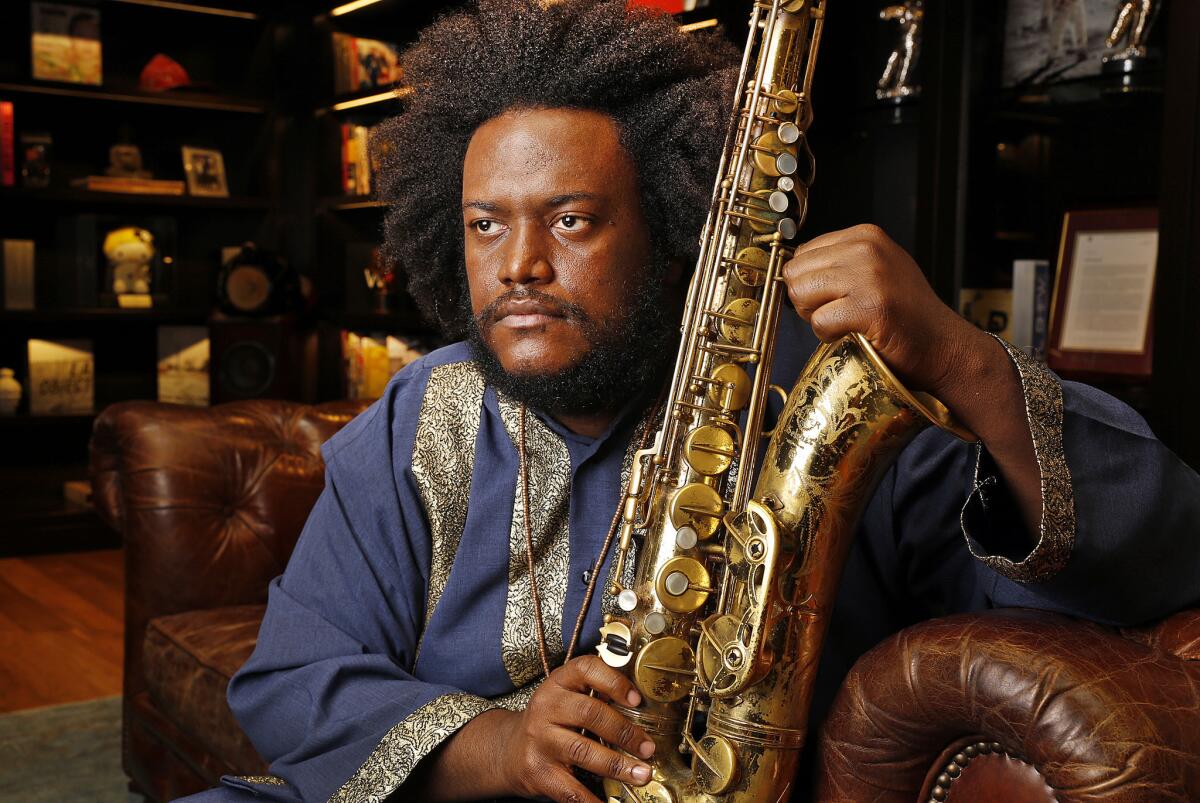 Kamasi Washington, 3 p.m., Outdoor Theatre
After years of various musical styles invading the nation's jazz festivals, the genre returns the favor at this year's Coachella with this saxophonist-composer, who has been the biggest story in jazz since the release of his three-disc debut, "The Epic." The album is a spiritually charged statement of purpose from a distinctively L.A. voice forged by a mini-community of musicians, bandleaders and friends, and hearing its electric energy sweep across the desert may elevate a corner of the Empire Polo Field to escape velocity.
Alessia Cara, 8:25 p.m., Gobi tent
Coachella will be the latest in a series of big moments for this young R&B singer from Toronto, whose hit song "Here" has already taken her to "The Tonight Show" and Canada's Juno Awards — all before her 20th birthday. But don't expect the excitement to faze Cara: The winningly skeptical "Here" is all about being unimpressed at a party.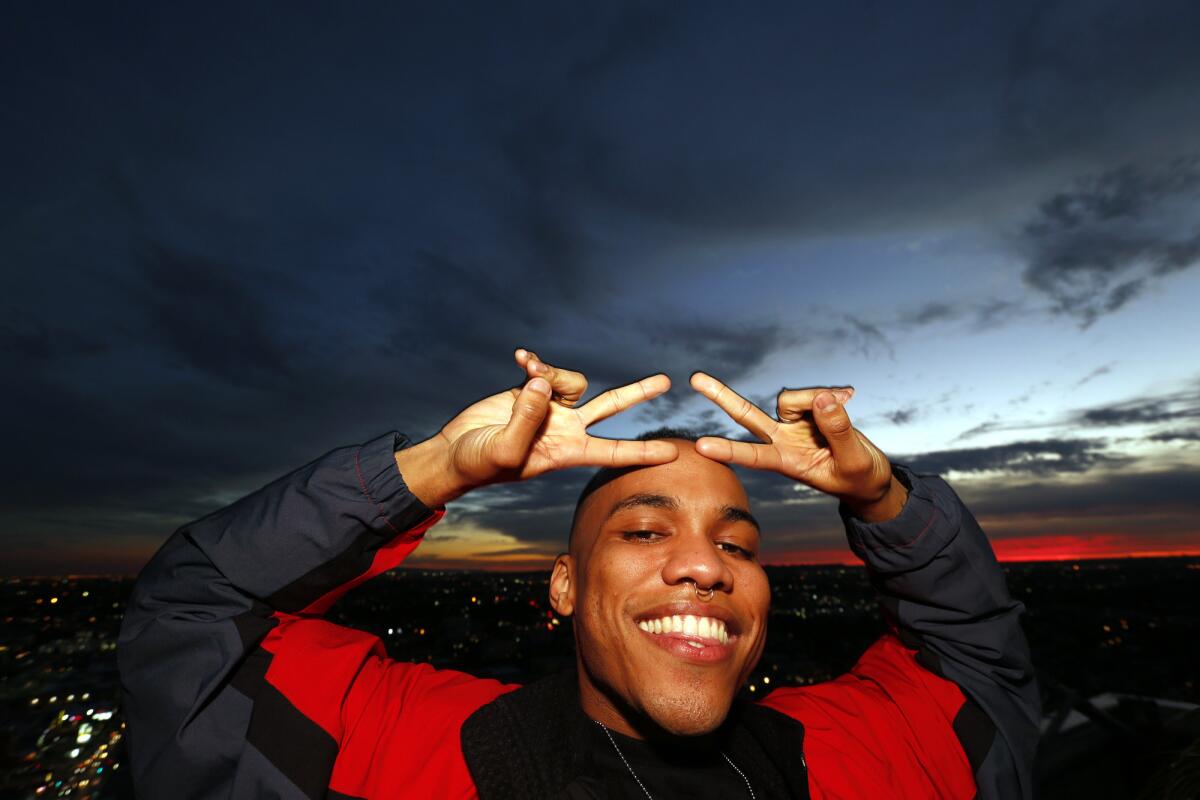 Anderson .Paak, 8:25, Mojave tent
After spending years in the underground, the genre-stretching R&B singer-rapper-drummer-producer is one of the year's hottest acts. His latest album, "Malibu," is in the running for the year's finest soul record, sounding exactly like the vision of a church-raised soul singer, hip-hop purist and free-spirited musician. If his showing is anything like his recent turn on "The Late Show With Stephen Colbert" then he just might steal the weekend.
The surprisingly gender-equitable DJ bill (All weekend)
Festivals with a focus on dance music usually sport parades of dudes behind the decks. Coachella's bill is one of the first we've seen that tips the scales in a better direction. The Black Madonna, Masha (of L.A.'s Dig Deeper crew), Nina Kraviz, Tokimonsta, Lee K and Ida Engberg are all excellent and ambitious underground DJs who are quietly doing the legwork of fixing club music's biases. But first and foremost, they throw a great party.
— Chris Barton, August Brown, Gerrick Kennedy, Randy Lewis, Mikael Wood
MORE:
First they were JJAMZ. Now they're back to square one with Phases
Coachella 2016: Expect extra-big art installations at this year's festival
Coachella lures Guns N' Roses back to the jungle as volatile musicians share stage after 20 years
Get our L.A. Goes Out newsletter, with the week's best events, to help you explore and experience our city.
You may occasionally receive promotional content from the Los Angeles Times.