Commentary: Did anybody want to be at the iHeartRadio Music Awards?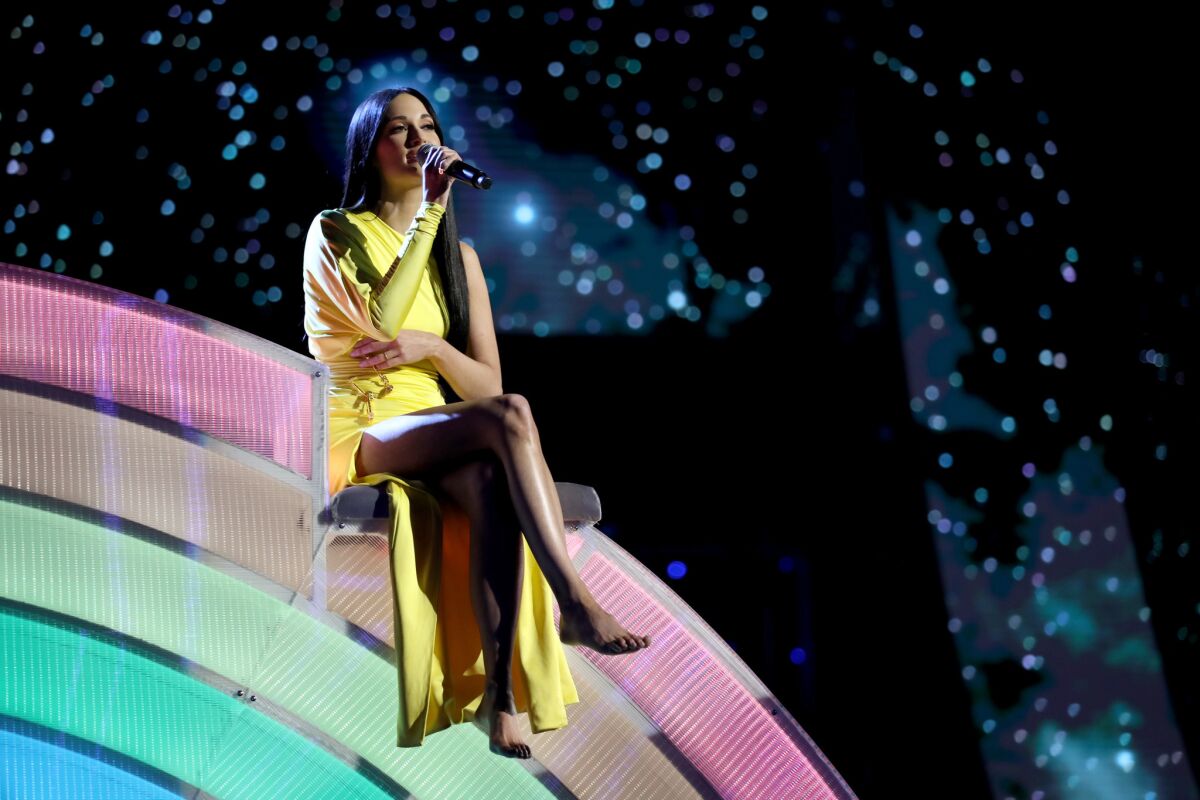 Pop Music Critic
By this point it's an established part of Kacey Musgraves lore that the success of her "Golden Hour" — which last month won the coveted album of the year prize at the Grammy Awards — has come without much help from country radio.
But that wasn't the narrative laid out at Thursday night's iHeartRadio Music Awards, where Bebe Rexha introduced Musgraves' performance of "Rainbow" by pointing out that the country singer's "brave, inspiring voice" is getting "heavy airplay" on the broadcast conglomerate's stations.
Is that true? At the moment "Rainbow" is at No. 40 on Billboard's Country Airplay chart — not great, but a clear improvement over "Golden Hour's" lead single, "Butterflies," which peaked (if that's the word) last year at No. 56.
So maybe things really are looking up for Musgraves, who after all was hopeful enough that she recognized the value in turning up to kiss iHeart's ring.
Certainly nothing else about this sad little awards show, broadcast live on Fox from the Microsoft Theater in downtown Los Angeles, made you think anyone had come for any other reason.
Yes, there were trophies handed out for things like song of the year (which went to Zedd, Maren Morris and Grey for "The Middle"), best duo/group (5 Seconds of Summer) and artist of the decade (Garth Brooks, who during his acceptance speech all but acknowledged that the decade he truly ruled was the 1990s).
But if you can imagine a creative prize less meaningful than a Billboard Music Award or an American Music Award, then you're imagining an iHeartRadio Music Award — a totem of corporate approval destined to be left behind in a chauffeured Escalade.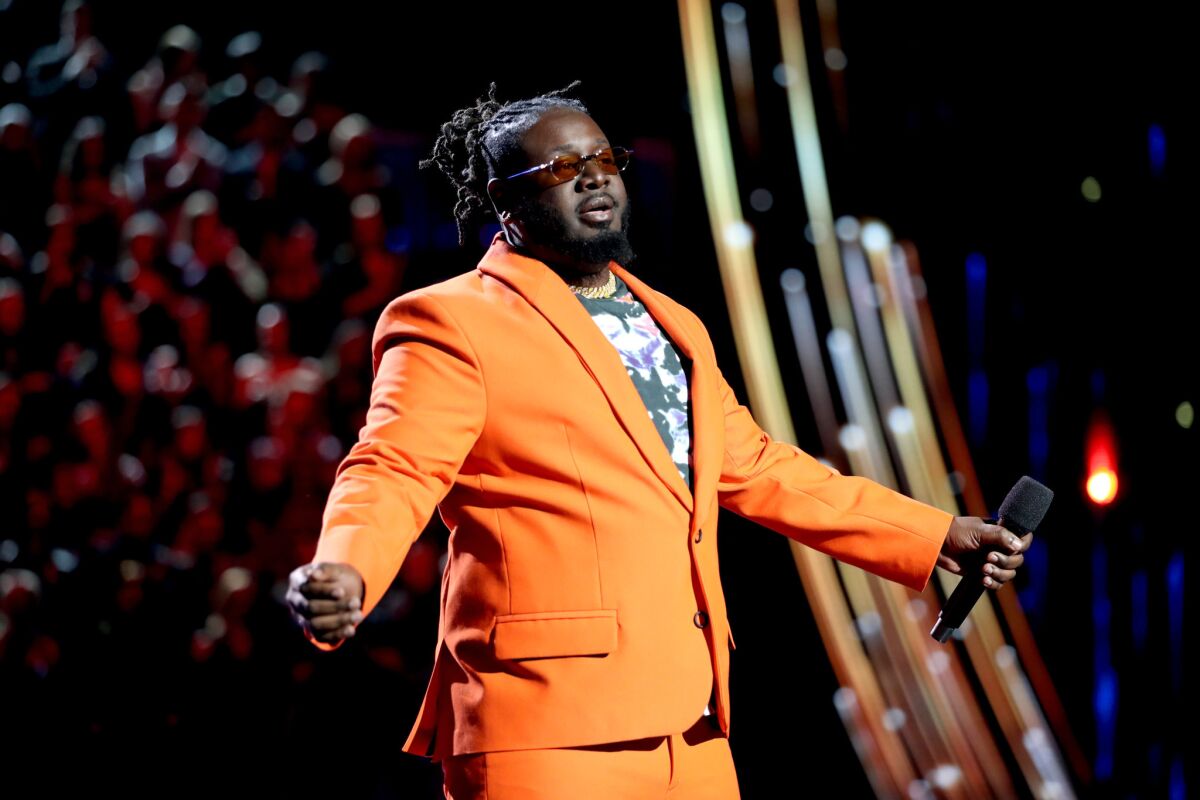 To the extent that anything mattered Thursday, it was the performances, all of which had a dutiful principal's-office vibe, from Halsey's opening medley of "Without Me" and "11 Minutes" (the latter featuring Travis Barker and Yungblud) to a haggard Backstreet Boys number to a taped rendition of "Needy" by Ariana Grande, who Pharrell Williams said couldn't be there in person because she was starting her tour in two days. (Grande's website lists her first show on Monday.)
A quick-moving sequence had Marshmello, Lovelytheband and Ella Mai doing truncated versions of their totally unrelated hits — a humiliation the show spun as a whirlwind sprint through today's hot new sounds.
To play piano on "Rainbow," Musgraves brought along Coldplay's Chris Martin, who couldn't seem to get offstage fast enough as soon as the song was over; Alicia Keys and John Legend were slightly better, perhaps because they both understand they're essentially oldies-radio acts now.
But the only people who seemed to be having any fun Thursday were those eager to disrupt the music-biz glad-handing. Taylor Swift, accepting the award for tour of the year, had a twinkle in her eye as she told-you-so'd the industry folks who'd criticized "Reputation."
Seventeen-year-old Billie Eilish served up some primo reaction-shot sass when Fox's camera cut to her sucking a lollipop as Halsey received something called the L'Oréal Paris Fangirls Award.
And then there was the night's brave and inspiring host, T-Pain, whose presence felt like one big subtweet of this lightly disguised obligation.
"Let's get the hell out of here!" he cried to close the thing, and there at last was an idea worth some airtime.
Twitter: @mikaelwood
---
Get our L.A. Goes Out newsletter, with the week's best events, to help you explore and experience our city.
You may occasionally receive promotional content from the Los Angeles Times.