Marianne Faithfull rises from the ashes — yet again — on heart-rending new album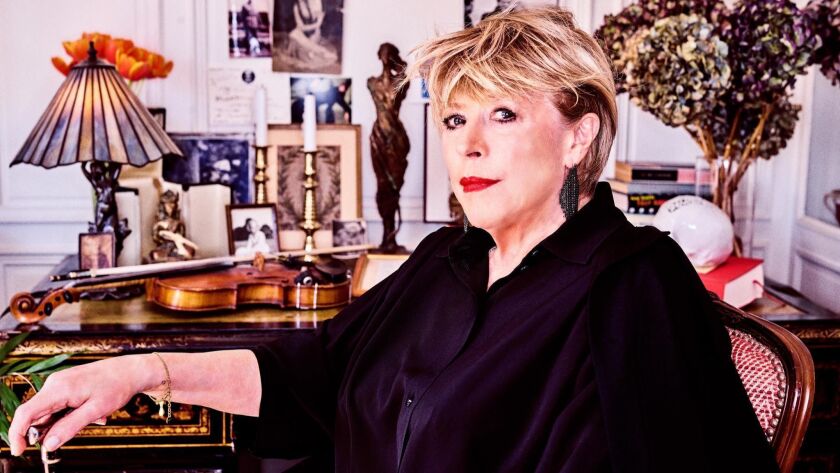 Marianne Faithfull doesn't make a fuss about the cover of her new album. It's simply a flattering portrait of her. She peers into the camera dead on, regal in what appears to be a silk blouse, her ruby-red lips lightly pursed and every golden hair coiffed just so.
Then the eye scans down to her right hand holding the ornate cane she now uses at age 71. We rarely see such a powerful display of vulnerability from an artist whose peers — Mick Jagger and Keith Richards, chief among them — have never been keen to embrace age, much less their own decay.
Faithfull, though, doesn't hide from or sugarcoat her experiences, no matter how much trauma and suffering they've inflicted on her. Forget fragility: That cane is as rock 'n' roll as it gets. Why was it important to be featured on her new album?
"What, my stick?" Faithfull asks on the phone from her home in Paris recently, her timbre spiking enough to suggest it's a stupid question.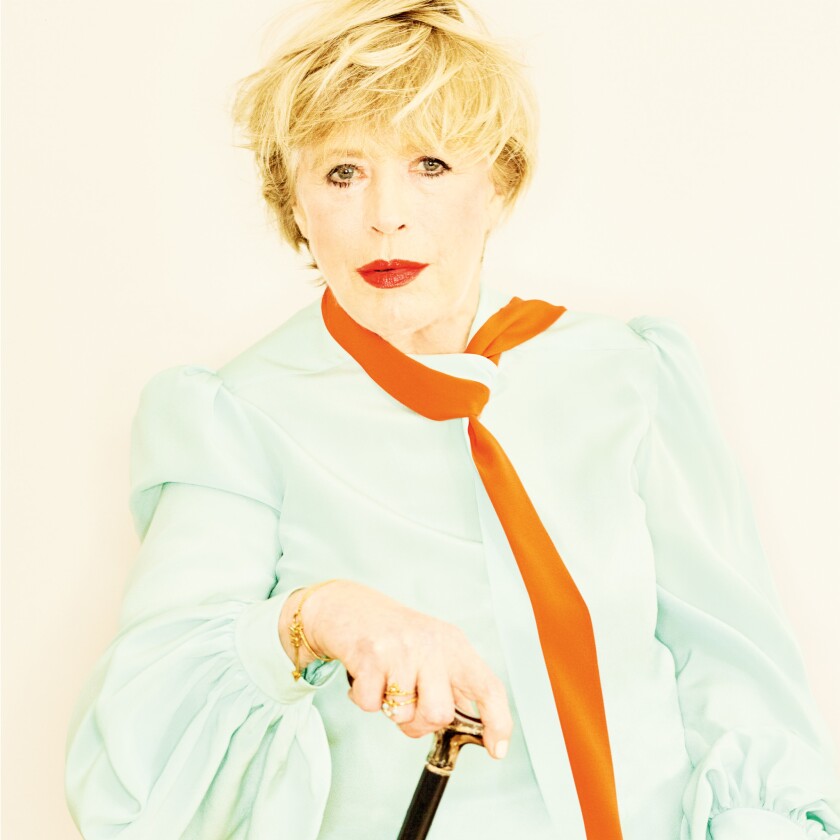 "Because it's real," she says. "I don't have to use it when I'm in my flat because I'm stable enough. But if I'm outside, I'm so afraid of falling. I broke my hip twice. I broke my back. Just terrible, terrible things. I don't want to fall again. So I have a stick."
Truth is what Faithfull has imparted fearlessly throughout her 50-plus years in a spotlight that hasn't always been kind to the English singer and songwriter. From her arrival in early-1960s London as a doe-eyed ingénue with a nightingale chirp, to the ravaged sophistication brought on by excess (and decadence, she might add), Faithfull has always smudged the line between her life and her art.
When things got ugly, so did her music. When she was homeless and in the vice grip of drug addiction in the '70s, she made "Broken English," a blistering comeback album that introduced a new, and startlingly damaged, artist.
It's a surprise, then, to learn Faithfull thinks her latest album is her most honest. Released by BMG on Friday, "Negative Capability" is not exactly easy listening. It's a poignant snapshot of a lioness in winter that's already inviting comparisons to Johnny Cash's final recordings with Rick Rubin.
"We reveal more than we realize. Even if I think I'm hiding things, a lot is revealed without my knowing," Faithfull says. "It's just that with this record, I decided to be as open as I possibly could.
"I just let go and stopped trying to control or edit people's image of me. I don't do that," she adds. "I just see what happens and what comes out and don't think about whether they'll like me or not. I wish I could make a sunny, much more positive album, but they don't come out like that, do they?"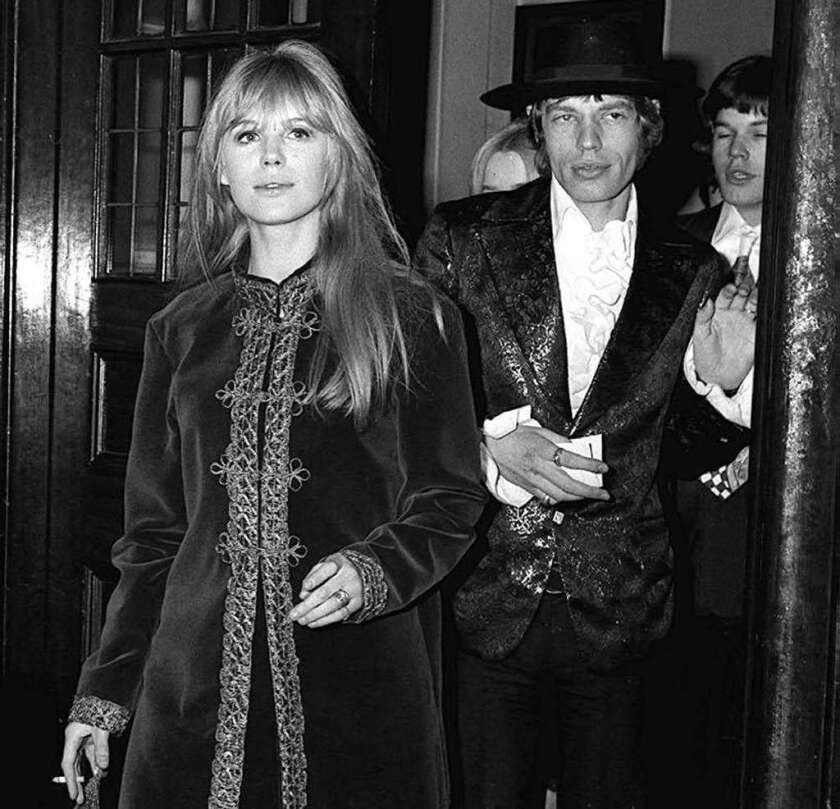 Nope, and "Negative Capability" certainly doesn't, either. Her lyrics stare down mortality and loneliness, love and hope amid tremendous loss. Some of Faithfull's closest confidantes from the '60s, including Anita Pallenberg (who was also in the Rolling Stones' orbit back then), have died in the past year.
Featuring collaborations with Nick Cave, Ed Harcourt and Mark Lanegan, the album bears some of the devastating introspection that marked the last albums by Leonard Cohen ("You Want It Darker") and David Bowie ("Blackstar"), both of whom released their swan songs mere days before they died in 2016.
Don't surmise that this is Faithfull's final album, though. She's been counted out before — starting in the early '70s, when her substance abuse nearly snuffed her out — and yet she continues to rise from the ashes of her own battles.
She bristles when asked if there's ever a disconnect between her defiant spirit and mind and a body that has failed her over the past decade after surviving breast cancer and enduring hepatitis C, on top of numerous other ailments and accidents that have left her in persistent pain.
"I'm not frail or weak," she says, summoning the aristocratic air that's always been part of her allure. Even so, she's not sure she'll be able to tour behind this new album.
"I don't know, darling. I hope so. I have been on the road now for 50 years, maybe longer, and I'm tired," she says. "And I think one of the reasons I had all these accidents was because I was working much too hard for much too long."
Indeed, Faithfull has kept busy both as a musician and actress over the past two decades. In the early 2000s, after forays into neo-cabaret torch songs, she was suddenly hailed as a muse to younger artists. (She once told this reporter that she thinks they view her as "the bohemian grandmother.")
Through her pairings with musicians ranging from PJ Harvey and Beck to Rufus Wainwright and Anna Calvi, Faithfull has amassed new generations of fans who likely knew nothing about her past (beyond her romance with Jagger) but could sense in her performances that she had weathered dark passages.
For "Negative Capability," she enlisted Warren Ellis, the composer and multi-instrumentalist known for his work with Cave's longtime backing band, the Bad Seeds, to co-produce the album with Rob Ellis.
"It's an incredibly beautiful record, full of life," Ellis says. "It's honest in a way that we're not used to hearing from people, particularly at her age. She's looking at the truth in a really unflinching way."
Ellis says the recording sessions were often emotional, with Faithfull's performances reducing the whole room to tears. She typically did one or two takes of each song, knowing exactly what she wanted to convey.
"Throughout her life, she's confronted things head on. What you see is what you get with her," Ellis says. "She had a lot to say on this record, maybe more so than on other ones."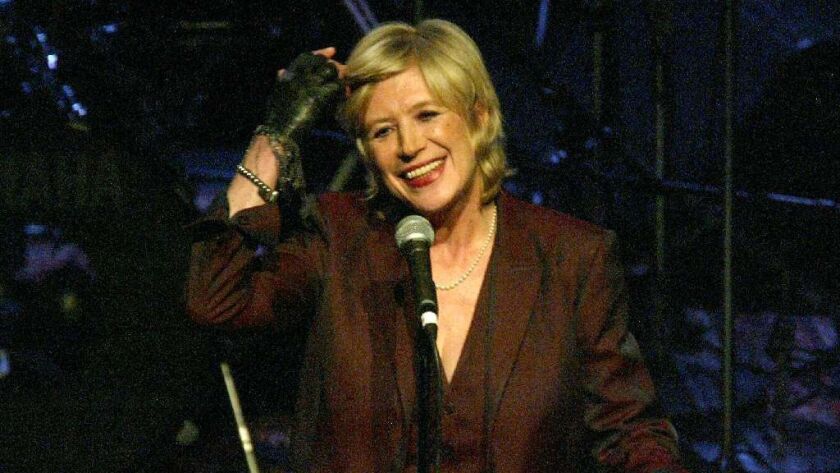 Faithfull even revisited some of her earlier work, putting sage spins on "As Tears Go By," her first hit (written by Jagger, Richards and Stones manager Andrew Loog Oldham), as well as "Witches' Song" (from "Broken English") and Bob Dylan's "It's All Over Now, Baby Blue," which she first interpreted in the '70s.
This is the third time she's recorded "As Tears Go By." In the '60s, she kept it buoyant with a baroque pop arrangement, but two decades later, she imbued it with a foreboding melancholy. Her latest version splits the difference, turning it into more of an anthem of hard-won survival.
"I'm in a very different place. When I did the second version with Hal Willner [for 1987's 'Strange Weather'], I'd just come off drugs, and I think I was mourning that," she says. "And I was very down. And now it's been a long time. I'm clean and sober, and I'm not down."
Throughout "Negative Capability," Faithfull sings in measured, conversational cadences, her signature husk of a voice burrowing deeper than ever. Her supporting musicians keep the arrangements autumnal and mostly acoustic. Even still, Faithfull says the album is not as sobering as it seems on first listen.
"It's actually about love. That's what it's about," she says. "Life is suffering, but it is not unchangeable and it's not written in stone. We can do something about it, and I do everything that I can."
Follow me on Twitter @jreedwrites.
---
Inside the business of entertainment
The Wide Shot brings you news, analysis and insights on everything from streaming wars to production — and what it all means for the future.
You may occasionally receive promotional content from the Los Angeles Times.