After 50 years, an encore of the Monterey Pop Festival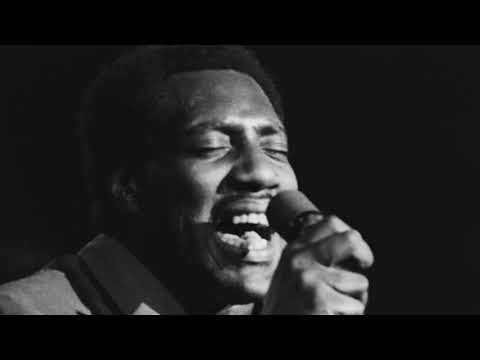 Paul Tollett, head of concert promoter Goldenvoice, and veteran record executive, producer and promoter Lou Adler, a key figure behind the original Monterey festival, talk about the festival 50 years later. (Video by Jay L. Clendenin / Los Angeles T
In 1967 the Monterey Pop Festival served as a launch pad for such luminaries as Jimi Hendrix, the Who, Janis Joplin and the Grateful Dead. It also helped bring soul singer Otis Redding in front of a new audience and introduced master Indian classical musician Ravi Shankar to American ears.
Monterey Pop did all of this three decades before the Coachella Valley Music & Arts Festival was born, and even a couple of years in front of Woodstock's historic "three days of peace and music" in upstate New York back in 1969.

For the record:
3:47 p.m. Oct. 2, 2023An earlier edition of this post incorrectly stated that the Painted Turtle arts camp is supported by the Monterey International Pop Festival Foundation created in 1967. They are separate nonprofit foundations.
Monterey Pop, a modest event in Northern California, paved the way for all of them and helped define the modern festival.
"To this day, that lineup for Monterey in '67, you can't touch it," said Paul Tollett, head of concert promoter Goldenvoice, the creator of Coachella, its country cousin Stagecoach and last fall's rock superstar blowout, Desert Trip.
Recently, Tollett and veteran record executive, producer and promoter Lou Adler, a key figure behind the original Monterey festival, sat side-by-side on a couch in the living room of a Malibu house, which Adler uses as an office.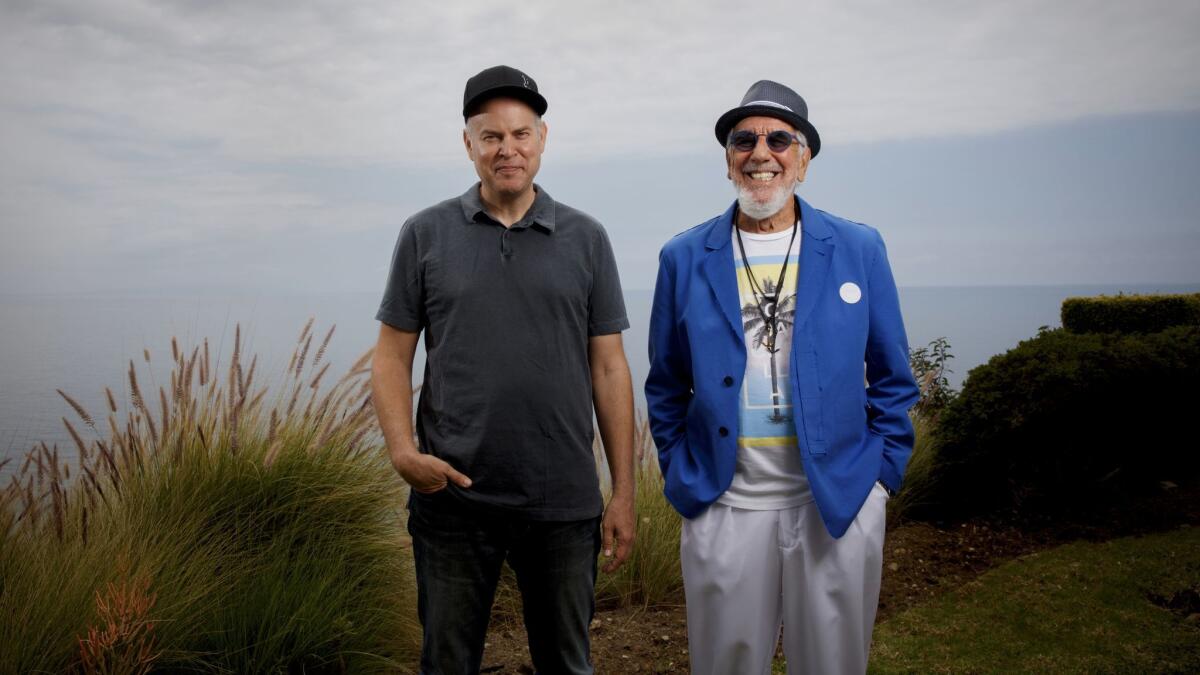 "You have to have a filter [for selecting which acts to book], and the filter for Monterey was one of the tightest in music festival history," Tollett said. "Pretty much everything on that show was great."
Goldenvoice and San Francisco-based Another Planet Entertainment have teamed with Adler to stage next weekend's three-day Monterey Pop 50th anniversary festival at the same site that hosted the original in 1967, during the so-called Summer of Love.
See the most-read stories in Entertainment this hour »
In honoring the anniversary, Adler said, "We're not trying to replicate Monterey Pop, which you can't do. It's more of a celebration."
Among the headliners next week are former Grateful Dead member Phil Lesh and his Terrapin Family Band, pop-jazz chanteuse Norah Jones (Shankar's daughter), Eric Burdon & the Animals, which also played 50 years ago, and soul music musician, songwriter and producer Booker T. Jones, who is bringing his Stax Revue in recognition of his role at the 1967 version backing Redding.
Others on tap for the three-day event running June 16-18 at the Monterey County Fairgrounds include Jack Johnson, My Morning Jacket's Jim James, Regina Spektor, Father John Misty,. Nathaniel Rateliff & the Night Sweats, North Mississippi All-Stars, the Head and the Heart, Gary Clark Jr., Nicki Bluhm & the Dirty Dozen Brass Band.
"I think the closest to Monterey is how eclectic the [current] lineup is," Adler said. "Now festivals often have four or five stages. When we did Monterey the first time, we had one stage, like we do now. All 32 acts appear on that stage."
Adler, along with Mamas & the Papas' member John Phillips and rock music fan and entrepreneur Alan Pariser, help dream up the modern festival template five decades ago. Pariser, having gone to the Monterey Jazz Festival, wanted to do the same for pop.
"He came to us because he wanted to hire the Mamas & the Papas to close the show," said Adler, who was the group's manager.
"When we realized it was at the same site where the jazz festival was held, we thought, 'This is a way to validate rock 'n' roll.' By about 3 a.m. the next morning, John had said we should do it, it should be three days, we should get groups from all over the world, and we should do it as a charitable event to give something back, because we'd all been starting to make a lot of money at that point."
At the 1967 festival, the lineup spanned the sweet folk-rock of Simon & Garfunkel and the Mamas & the Papas, the scorching R&B of Redding, the fiery blues-rock of Joplin and her San Francisco-based band Big Brother & the Holding Company, the blue-eyed soul of Johnny Rivers and the exotic ragas of Shankar.
That's one reason the event's creators dubbed it a "pop" rather than "rock" festival.
"We wanted it to include all types of music," said Adler, who at 83 is still the picture of Southern California hip in a gray porkpie hat, royal-blue blazer over a white tropical T-shirt, white ankle-length pants, dark shades and blue-and-white running shoes that could have been designed by Jackson Pollock. "We never thought about calling it a 'rock' festival."
Music mogul Clive Davis was still an executive on the rise at Columbia Records when he decided to check out the Monterey festival.
"There was no question that … there was a change in contemporary music," Davis says in author Harvey Kubernik's new book "1967: A Complete Rock Music History of the Summer of Love."
Davis added that it was a "definite hardening, edgier, rockier amplification that was taking place that truly was signaling a major revolution in rock music."
One aspect of the original Monterey festival often overlooked is its status as the first major rock-centric benefit concert.
All the performers — except Shankar, who had been booked before the event became a benefit — donated their services; proceeds from ticket sales went to setting up the nonprofit Monterey International Pop Festival Foundation, which still exists and will get some of the proceeds from this year's show.
Adler and his wife, actress Page Hannah Adler, also devote much of their time these days to the nonprofit Painted Turtle organization, a camp-based program created in 1999 by Page Adler and actor Paul Newman to serve youths with various disabilities and life-threatening illnesses.
Monterey Pop became one of the defining pop culture moments of that summer 50 years ago, unfolding as it did with input from a number of pop dignitaries.
Paul McCartney served on the governing board — along with Mick Jagger, Beach Boys creative leader Brian Wilson, R&B songwriter-producer-singer Smokey Robinson and Rolling Stones manager-producer Andrew Loog Oldham.
It was McCartney and Oldham who urged organizers to book Hendrix and the Who. McCartney and John Lennon also offered up a rare visual art collaboration to help promote the festival: Their hand-drawn poster for the festival program, signed by all four Beatles, sold in 2015 to a collector for $175,000.
The gathering in Monterey ultimately served as a bridge between San Francisco/Berkeley groups that emerged out of the region's blossoming hippie culture — the Dead, Jefferson Airplane, Country Joe & the Fish, the Steve Miller Band, Quicksilver Messenger Service and Moby Grape — and the fertile L.A./Hollywood music scene that produced the Byrds, Buffalo Springfield, the Mamas & the Papas, Canned Heat and Johnny Rivers.
The Midwest and East Coast were also duly represented by Chicago's Butterfield Blues Band, the Electric Flag and R&B-pop singer Lou Rawls and New York-based acts including Simon & Garfunkel, singer-songwriter Laura Nyro, the Blues Project and multi-instrumentalist Al Kooper.
But Monterey Pop remains best remembered for breakout performances by Hendrix, Joplin, the Who and Redding — in large part because Adler and his partners were savvy enough to hire filmmaker D.A. Pennebaker and his crew to document it.
In fact, Adler said out of the original budget of $400,000 to produce the event, $120,000 of that was spent on making the film.
Not coincidentally, a new 4K restoration will screen in L.A. on June 19 and 20 at the Cinefamily Theatre, with Pennebaker expected to attend on Monday. It's also set to be shown Wednesday, June 14, in New York and in selected theaters around the country starting Friday.
In the film, Mamas & Papas' singer Cass Elliot, the Monkees' Micky Dolenz and other famous faces can be seen in the crowd cheering alongside rank-and-file concert-goers.
Tollett noted the absence at Monterey in 1967 of barriers that now typically keep fans a safe distance away from festival concert stages. That divide between artists and fans — both physical and psychological — largely didn't exist at Monterey.
Monterey also brought with it some modern creature comforts.
"A lot of the problems that we ran into on the road, we tried to address at Monterey," he said. "Even the food: when you were on the road in those days at 1 o'clock on in the morning the only thing you could eat was a White Castle burger. So we had 24-hour food service. We built a café below the stage.
"Bringing that up another level, we had steak and lobster and almost anything they wanted, 24 hours a day," he said.
"I think a lot of what happened to artist relations in the music would after that came out of those conversations," Adler said. "Artists would tell us what to do, they'd talk about what they wanted to do. A lot of stuff changed after Monterey."
"So many things were breaking at that time," Tollett said. "Obviously it was a different world back then.
First and foremost was Monterey's incomparable talent roster.
"There'll never be another lineup like that again," Tollett said.
Quipped Adler, "You couldn't afford it!" prompting Tollett to add, "Well, there's that too."
Follow @RandyLewis2 on Twitter.com
For Classic Rock coverage, join us on Facebook
Get our L.A. Goes Out newsletter, with the week's best events, to help you explore and experience our city.
You may occasionally receive promotional content from the Los Angeles Times.