New Orleans jazz clarinet great Pete Fountain dies at 86
Pete Fountain, the goateed clarinetist who became a global ambassador of New Orleans jazz with his flawlessly slippery technique and joyful sound, died Saturday of heart failure while in hospice care in New Orleans.
Fountain's son-in-law and manager, Benny Harrell, confirmed the death, the Associated Press reported.
"It's a sad day for his family," Harrell said. "And it's sad, too, for all of New Orleans. Pete and his clarinet brought a lot of love and music to the world. He will greatly be missed."
Fountain combined the Swing Era sensibility of jazz clarinetist Benny Goodman with the down-home, freewheeling style characteristic of traditional New Orleans jazz to become a national star in the 1950s, when he was hired as a featured soloist on the "The Lawrence Welk Show."
He also became a favorite of Johnny Carson and made dozens of appearances on "The Tonight Show" during Carson's long tenure at the helm of the late-night talk show.
Fountain also opened and often performed at his own club in New Orleans' French Quarter, regaling audiences with his performances of New Orleans standards, gospel songs and reworked versions of pop hits.
See the most-read stories in Entertainment this hour »
His association with the gospel song "A Closer Walk With Thee" turned the song into his personal theme, and he performed it, along with celebrated trumpeter Al Hirt at a Mass celebrated by Pope John Paul II in New Orleans in 1987.
"I have always heard about the beautiful music of New Orleans," the pope said following the performance. "Today I have been able to hear it and admire it personally."
Pierre Dewey LaFontaine Jr., was born July 3, 1930, in New Orleans, the great grandson of a French immigrant who came to the U.S. in the early 19th century. He took up the clarinet as a child, attracted to the woodwind instrument even though he suffered frequent respiratory illness because of weakened lungs.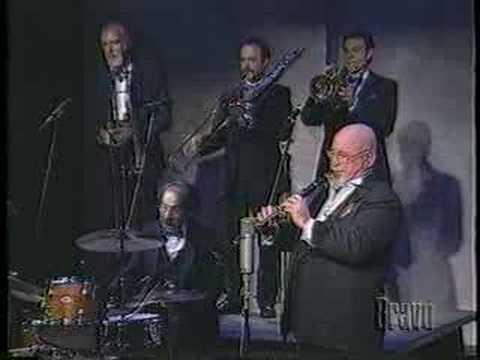 He was directed to a wind instrument by a physician who thought it might help him develop greater lung strength, a strategy that paid off and not only improved his physical health, but gave him the career that lasted a lifetime.
He often said he tried to blend "the King of Swing" Goodman's formidable clarinet technique with a mellower sound favored by New Orleans clarinetist Irving Fazola. Another New Orleans clarinetist, George Lewis, also was one of Fountain's early role models.
The exposure Fountain got from Welk's show made his crisp mustache and goatee — and, in later years, his bald pate — instantly recognizable to millions of television viewers, but his free-spirit approach to music clashed with Welk's insistence on by-the-book musical discipline.
After Fountain played a typically loose and limber arrangement of the Christmas song "Silver Bells" during one show, the band leader known as the "Champagne music maker" fired Fountain, he noted in his autobiography, "A Closer Walk With Pete Fountain."
"Champagne and bourbon don't mix," Fountain quipped about the incident to an interviewer later.
Fountain's home was devastated in 2005 by damage from Hurricane Katrina and failures of the levees around New Orleans, and he spoke of the lifestyle change forced upon him and his family, like millions of other Gulf Coast residents who were displaced during that disaster.
"We went from 10,000 square feet to 1,500," he told the Daily Star newspaper later that year. "That's what you really call downsizing."
Despite the loss of many personal possessions and mementos, including photos of jazz great Louis Armstrong with whom he had performed, Fountain said he recovered "two of my best clarinets, so I'm OK. I can still toot," he told the Associated Press.
He was a fixture at the annual New Orleans Jazz & Heritage Festival, and many festival-goers felt their pilgrimage to the Crescent City was incomplete until they heard Fountain play. He also regularly led his Half Fast Walking Club through the city's streets during Mardi Gras festivities, and was one of its star attractions annually.
He is survived by his wife of 64 years, Beverly Fountain, three children, six grandchildren and five great-grandchildren, according to the New Orleans Times-Picayune. Funeral arrangements are pending.
Follow @RandyLewis2 on Twitter.com
For Classic Rock coverage, join us on Facebook.
MORE OBITUARIES
Forrest Mars Jr., who shaped global Mars candy empire, has died
Nobel Prize-winning Caltech scientist Ahmed Zewail has died at 70
David Huddleston, who played the title role in 'The Big Lebowski,' dies at 85
Get our L.A. Goes Out newsletter, with the week's best events, to help you explore and experience our city.
You may occasionally receive promotional content from the Los Angeles Times.