Siegfried & Roy magician Roy Horn among celebrities who have died from COVID-19
First, the coronavirus outbreak shuttered entertainment venues and events around the world, and now it is claiming the lives of artists, entertainers and other celebrated figures.
Among those we've lost: the latter half of illusionist duo Siegfried & Roy, New York rapper Fred the Godson, "E.T. the Extraterrestrial" cinematographer Allen Daviau, actress-biographer Patricia Bosworth, songwriter-musician Adam Schlesinger, playwright Terrence McNally, music producer Hal Willner and jazz greats Ellis Marsalis Jr., Lee Konitz and Bucky Pizzarelli.
Here is a list of those and other notable names among the tens of thousands of COVID-19-related deaths worldwide. Sadly, it will be updated regularly, as will the tally of celebrities who are testing positive for the novel coronavirus.
Tom Hanks, Rita Wilson, Pink, Idris Elba, Daniel Dae Kim, Andy Cohen and more have gone public with coronavirus diagnoses. And the list is growing.
Allen Daviau, cinematographer (1942-2020)
Daviau, who shot three of Steven Spielberg's films, including "E.T. the Extra-Terrestrial," died April 14 of complications from COVID-19. He was 77.
A five-time Oscar nominee, Daviau also was behind the camera on "Empire of the Sun," "Bugsy," "The Color Purple," "Avalon" and "Defending Your Life."
"Allen was a wonderful artist but his warmth and humanity were as powerful as his lens. He was a singular talent and a beautiful human being," Spielberg said in a statement. The director had sent a letter to his old friend upon hearing of his struggle with the virus; it was read to him several times at his bedside.
Roy Horn, illusionist (1944-2020)
Horn, the dark-haired half of Siegfried & Roy, the flamboyant, German-born illusionists whose lavish stage productions and trademark disappearing white tigers and lions made them one of the biggest draws on the Las Vegas Strip, died May 8. He was 75.
The magician, who suffered a severe wound to his neck when a tiger attacked him onstage in 2003 during a sold-out performance at the Mirage Hotel & Casino, died of complications from COVID-19, Siegfried & Roy announced in a statement.
"Today, the world has lost one of the greats of magic, but I have lost my best friend," Siegfried Fischbacher wrote in the statement. "From the moment we met, I knew Roy and I, together, would change the world. There could be no Siegfried without Roy, and no Roy without Siegfried."
Lee Konitz, jazz saxophonist (1927-2020)
Konitz, the last surviving member of the ensemble that played on the 1949 and 1950 sessions that became Miles Davis' 1957 album "Birth of the Cool," died April 15 of pneumonia, a complication of COVID-19, according to NPR. He was 92.
Over his 70-year career, Konitz put out solo albums and also collaborated with Bill Evans, Anthony Braxton, Charles Mingus, Max Roach and Bill Frisell.
Tim Brooke-Taylor, comedian (1940-2020)
British performer Tim Brooke-Taylor, a member of comedy trio the Goodies, died after contracting the new coronavirus. He was 79.
Brooke-Taylor's agent says he died the morning of April 12 "from COVID-19."
Brooke-Taylor was part of Cambridge University's Footlights revue, the breeding ground of several generations of British comic talent. He broke into radio and television comedy in the 1960s alongside future Monty Python members John Cleese and Graham Chapman.
Hal Willner, music producer (1956-2020)
On April 7, Variety reported that Willner had died of complications related to the coronavirus at age 64. He was best known for assembling tribute albums and producing musical skits on "Saturday Night Live" since 1980. His long list of collaborations included projects with Laurie Anderson, Lou Reed and Marianne Faithfull, the latter of whom has also tested positive for the respiratory illness.
Late last month, Willner tweeted that he was "in bed on upper west side," along with a map of U.S. COVID-19 cases, suggesting that he might have been diagnosed. "I always wanted to have a number one, but not this," he wrote.
Willner's last tweet was a well-wish to singer-songwriter John Prine, who was hospitalized with COVID-19 at the time and died April 7.
Adam Schlesinger, songwriter/Fountains of Wayne co-founder (1967-2020)
Schlesinger, whose slyly intellectual rock band Fountains of Wayne made him a cult favorite of pop connoisseurs and whose musical expertise led to behind-the-scenes songwriting work in film and television, died April 1 from complications related to COVID-19. He was 52.
The "Crazy Ex-Girlfriend" and "That Thing You Do!" songwriter had spent more than a week in a hospital in upstate New York and had been put on a ventilator.
Patricia Bosworth, actor and author (1933-2020)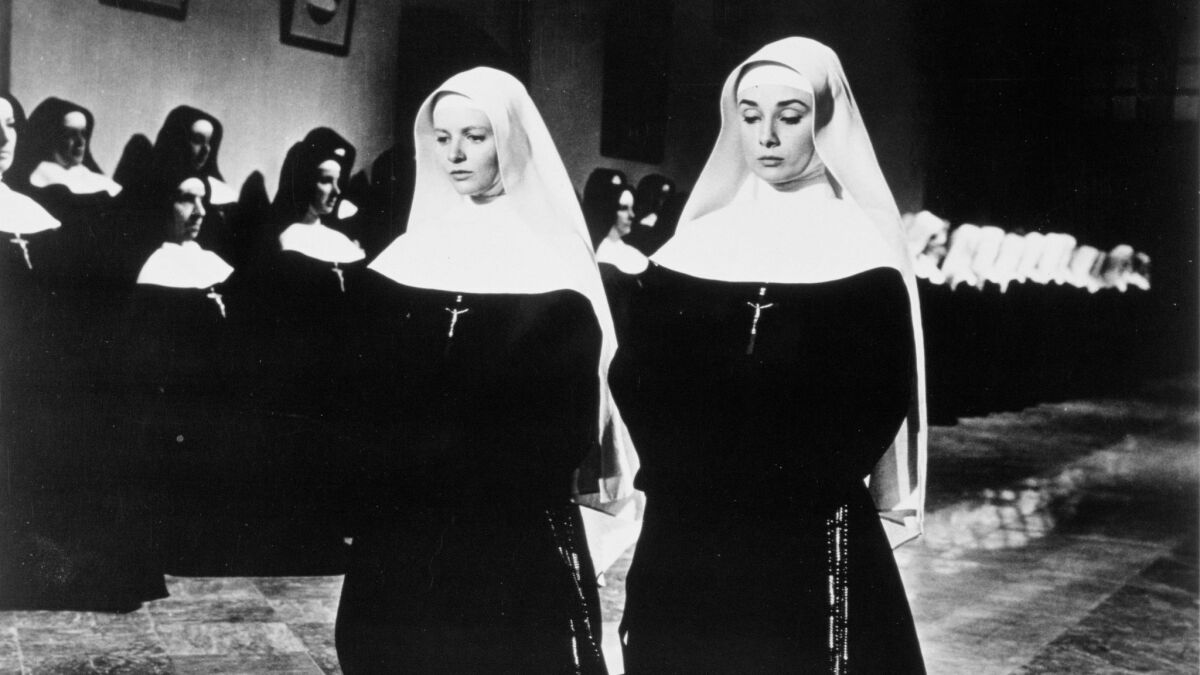 Bosworth, known for her role opposite Audrey Hepburn in the 1959 film "The Nun's Story," her biographies of Hollywood luminaries and her own celebrated memoirs, died in Manhattan on April 2. She was 86.
Bosworth's stepdaughter, Fia Hatsav, told the New York Times that the author died of pneumonia brought on by the novel coronavirus.
A member of the Actors Studio during its golden era under Lee Strasberg, Bosworth studied alongside Marilyn Monroe, Paul Newman, Steve McQueen and Jane Fonda. In the 1950s and '60s, she appeared in a number of Broadway plays, including "Inherit the Wind," along with such TV shows as "Naked City" and "The Patty Duke Show" and films.
Ellis Marsalis Jr., jazz pianist and patriarch (1934-2020)
Marsalis, a jazz pianist, teacher and patriarch of a New Orleans musical family that includes famed musician sons Wynton and Branford, died April 2. He was 85.
New Orleans Mayor LaToya Campbell announced Marsalis' death in a news release Wednesday night. Ellis Marsalis III confirmed to the Associated Press that his father's death was sparked by the new coronavirus. "Pneumonia was the actual thing that caused his demise. But it was pneumonia brought on by COVID-19," he said.
Bucky Pizzarelli, jazz guitarist (1926-2020)
John Pizzarelli and Bucky Pizzarelli perform "Honeysuckle Rose" and "Route 66" at the 2002 MAC Awards.
Jazz guitarist Pizzarelli died in New Jersey on April 1 of the coronavirus, his son John Pizzarelli told the New York Times. He was 94.
The elder Pizzarelli spent the 1950s and '60s as a session guitarist before becoming a mainstay of New York's 1970s jazz scene. The father of four also toured with Benny Goodman and was a member of the "Tonight Show" band before Johnny Carson moved the show from New York to California in 1972.
In the '80s and beyond he played often with guitarist son John and bassist son Martin, with John's wife Jessica Molaskey on vocals.
Terrence McNally, playwright (1938-2020)
"Timing is everything in the theater, and Terrence McNally, a Broadway maestro who exuded eternal gratitude for the life the stage had given him, knew the importance of making a meaningful exit," Times critic Charles McNulty wrote his appreciation.
"Having survived the AIDS epidemic and lung cancer, he died of complications from coronavirus on [March 24] at age 81. As the nation and the world are left reeling from the new pandemic, McNally, whose plays and musicals preached a gospel of living more fully through an awareness of loss, urges us through his death to take this disease seriously and to care for ourselves and one other — just as he instructed us to do in an earlier plague when he was a playwright at the top of his game."
Jay Benedict, actor (1951-2020)
Benedict, an actor with more than 100 film, TV and video game credits to his name, including roles in "The Dark Knight" and "Aliens," died April 4 of complications of COVID-19, according to a note on his website. He was 68.
Benedict was well known for his voice work and his ADR company Sync or Swim. "His voice can be heard on video games, documentaries and TV and radio adverts, as well as in innumerable lifts, theatre foyers and other public spaces," his website said. "The irritatingly soothing voice requesting that you take your seat and switch off your mobile phone is quite probably him: so now you know who to blame."
Floyd Cardoz, restaurateur-chef (1960-2020)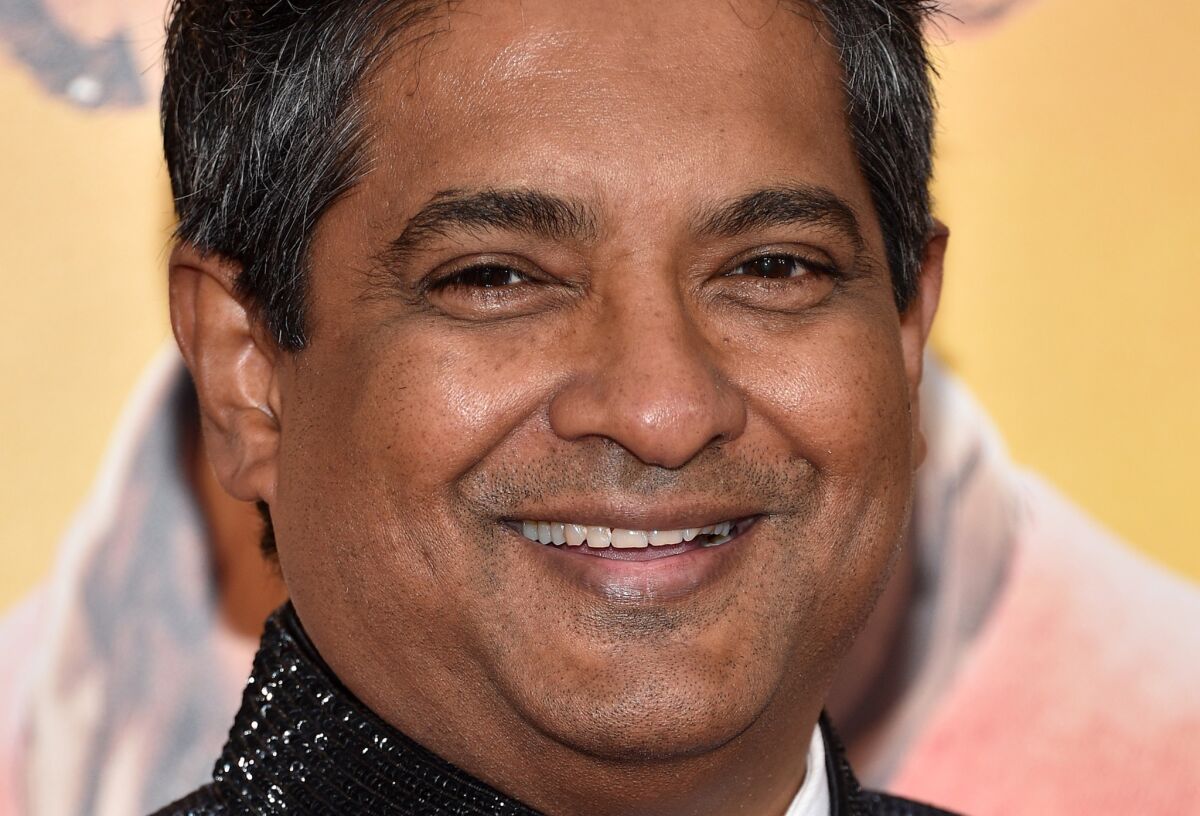 Chef Cardoz — who competed on "Top Chef," won "Top Chef Masters" and operated successful restaurants in both India and New York — died March 25 of complications from the coronavirus, his company said in a statement. He was 59.
Cardoz had traveled from Mumbai to New York through Frankfurt, Germany, on March 8. He was hospitalized with a fever in New Jersey a week before his death and subsequently tested positive for COVID-19.
Netflix's "Pandemic: How to Prevent an Outbreak" debuted as the coronavirus outbreak started to grow. The makers speak out about their prescient docuseries.
Mark Blum, actor (1950-2020)
Blum, the actor known for roles in "'Crocodile' Dundee" and "Desperately Seeking Susan," died March 25 from complications of COVID-19. He was 69.
Blum died at New York Presbyterian Hospital after being diagnosed a week prior with the coronavirus, said Janet Zarish, his wife of 15 years. The couple had not traveled recently or knowingly been in contact with anyone with the virus, she said, but Blum had asthma.
Wallace Roney, jazz trumpeter (1960-2020)
Roney, a jazz trumpeter and composer who joined his first jazz group when he was 12, died March 31 in a New Jersey hospital from complications of COVID-19. He was 59.
His fiancée and longtime partner, Dawn Felice Jones, told NPR that Roney had been hospitalized a week earlier.
The Howard University and Berklee College of Music graduate made his mark at the 1991 Montreux Jazz Festival, where he was enlisted to play with the legendary Miles Davis, and won a Grammy in 1995.
Cristina, pop singer (1959-2020)
No-wave pop singer Cristina Monet Zilkha, known professionally by her first name only, died April 1 after contracting the coronavirus, Billboard reported.
While she never achieved mainstream success, the "Disco Clone" singer embodied the freewheeling spirit of 1980s New York and was beloved by fans of off-kilter pop music. (Her gonzo rendition of Peggy Lee's "Is That All There Is?" cemented her brief but potent legacy.)
Manu Dibango, saxophonist (1933-2020)
Jazz musician Manu Dibango, who fused African rhythms with funk to become one of the most influential musicians in world dance music, died March 24 of an illness linked to the coronavirus, according to his music publisher. He was 86.
The Cameroon-born saxophonist, who gained international fame with his 1972 song "Soul Makossa," died in a hospital in the Paris region.
Joe Diffie, country singer-songwriter (1958-2020)
A star of the 1990s country scene, Diffie died March 29 of complications related to COVID-19, according to publicist Scott Adkins. Diffie was 61.
Diffie had five No. 1 hits on the Billboard country chart: "Home," "If the Devil Danced (in Empty Pockets)," "Third Rock From the Sun," "Pickup Man" and "Bigger Than the Beatles." A native of Tulsa, Okla., Diffie also wrote hits for others, including Tim McGraw, Conway Twitty and Jo Dee Messina.
Get our free Coronavirus Today newsletter
Sign up for the latest news, best stories and what they mean for you, plus answers to your questions.
You may occasionally receive promotional content from the Los Angeles Times.
Lee Fierro, actress (1929-2020)
Fierro died April 5 in an Ohio assisted living facility due to complications of the coronavirus, ET reported. She was 91.
The actress, known for her role as grieving mother Mrs. Kintner in the 1975 movie "Jaws," spent the bulk of her career at the Island Theater Workshop in Martha's Vineyard, Mass., where she served as a director and mentor for decades.
Ken Shimura, comedian (1950-2020)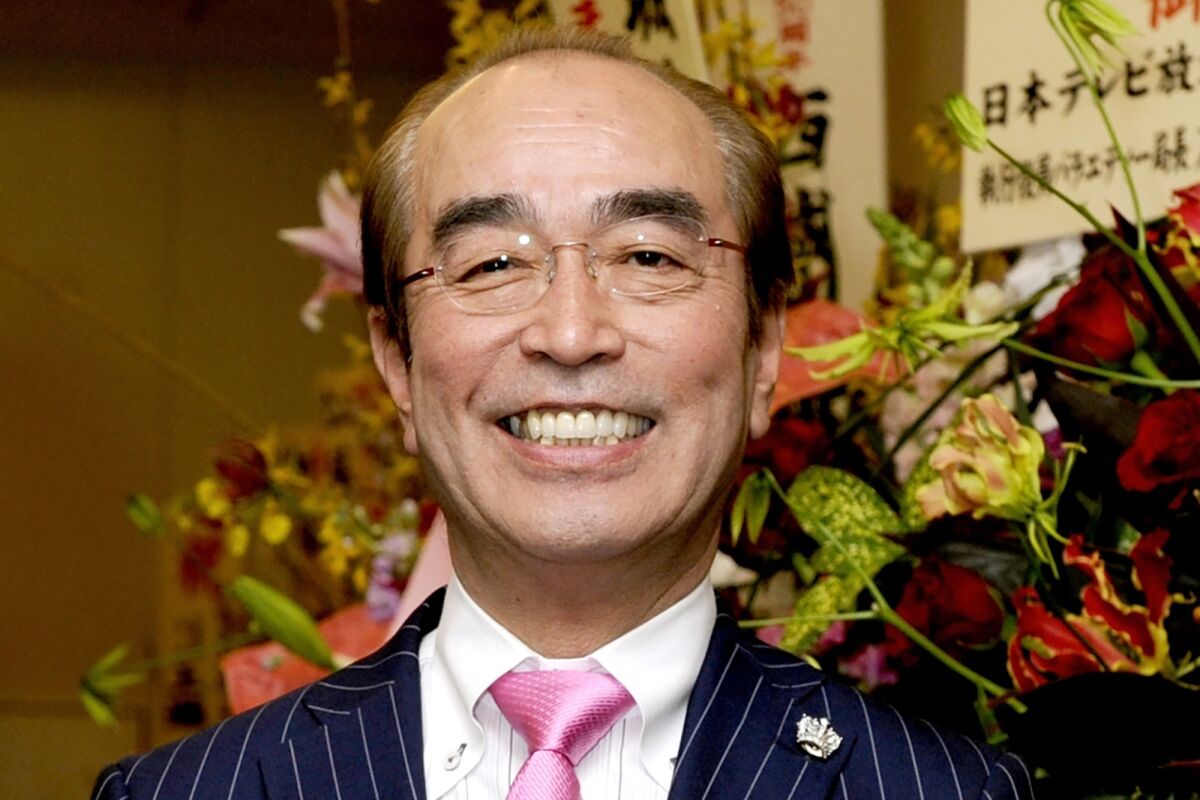 Popular Japanese comedian Shimura died March 29 from the coronavirus infection, becoming Japan's first known celebrity to be a victim of the disease. He was 70.
Shimura, who attracted fans of all generations with his slapstick comedy and funny faces, had been treated at a Tokyo hospital, according to his agency, Izawa Office. He was diagnosed with pneumonia after contracting the coronavirus.
Alan Merrill, musician/songwriter (1951-2020)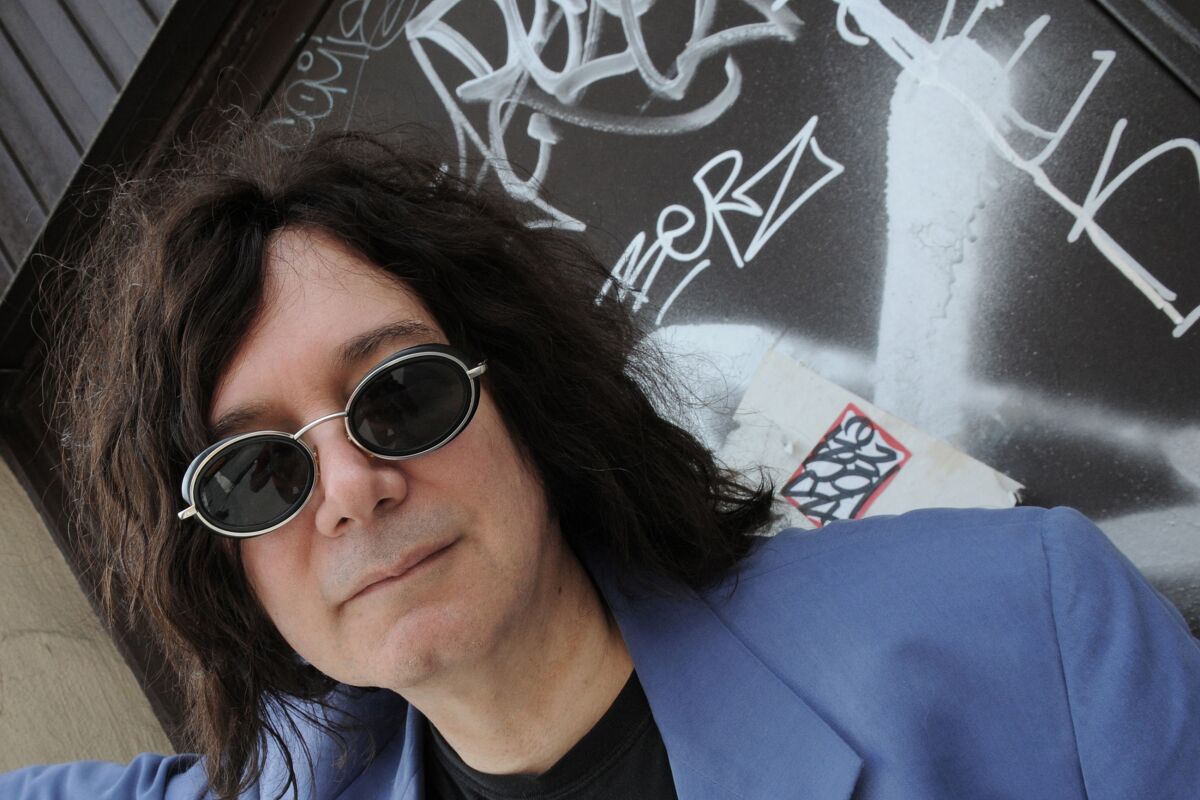 Merrill — who co-wrote the song "I Love Rock and Roll," which became a signature hit for fellow rocker Joan Jett — died March 29 in New York of complications from the coronavirus. He was 69.
Daughter Laura Merrill shared the news on her Facebook page, writing, "I was given 2 minutes to say my goodbyes before I was rushed out. He seemed peaceful and as I left there was still a glimmer of hope that he wouldn't be a ticker on the right hand side of the CNN/Fox news screen," she wrote. "I walked 50 blocks home still with hope in my heart. The city that I knew was empty. ... By the time I got in the doors to my apartment I received the news that he was gone."
Andrew Jack, dialect coach/actor (1944-2020)
Jack died early March 31 from COVID-19 complications at a hospital near London, his rep confirmed to TMZ.
The dialect coach worked on accents with stars including Robert Downey Jr., Emma Thompson, Liam Hemsworth and Pierce Brosnan and helped create the dialects for the various fictional languages in the "Lord of the Rings" movies.
The 76-year-old also appeared periodically as an actor in movies including "Star Wars: Episode VII — The Force Awakens," "Sherlock Holmes" and "Avengers: Endgame."
"He was in no pain, and he slipped away peacefully knowing that his family were all 'with' him," his wife, Gabrielle Rogers, wrote on Twitter. Rogers, who is also a voice, dialect and acting coach, was reportedly quarantined in Australia when Jack died.
Philippe Nahon, actor (1938-2020)
French actor Nahon died at 81 of COVID-19 complications after battling "a long illness" before contracting the virus.
Nahon's wife confirmed the longtime Gaspar Noé collaborator's death to the French newspaper Le Monde, according to Vulture.
Gene Shay, DJ (1935-2020)
The Associated Press reported on April 18 that Shay, a folk DJ who helped boost the careers of Bob Dylan, Joni Mitchell and more, died at 85 after being hospitalized in recent weeks with COVID-19.
WXPN-FM radio station manager Roger LaMay confirmed the news, calling Shay "a giant in terms of his impact on artists and the music."
"And to do it for close to 60 years is extraordinary," he added.
Henry Grimes, bassist (1935-2020)
Legendary jazz bassist Grimes died at 84 on April 15 of COVID-19 complications, according to WBGO.
His wife and fellow free-jazz figure Margaret Davis Grimes confirmed his passing to the Jazz Foundation of America, which has been helping with relief efforts via its COVID-19 emergency fund and was assisting with Grimes' care.
The Philadelphia musician and Juilliard alum collaborated with various artists, including Gerry Mulligan, Sonny Rollins, Thelonious Monk, Anita O'Day, Benny Goodman and Lee Konitz, throughout his career.
Matthew Seligman, bassist (1955-2020)
Seligman, former bassist for David Bowie, died of COVID-19 complications on April 17 at age 64, according to a Facebook post from his friend and fellow musician Thomas Dolby.
Seligman had "suffered a catastrophic haemorrhagic stroke" after being "on a ventilator in an induced coma for two weeks," an earlier Facebook update from Dolby said.
Dolby, who has started a GoFundMe page "to help support Matthew's family at this sad time," also shared the link to a livestream memorial for Seligman, held April 19 on YouTube.
Fred the Godson, rapper (1979-2020)
Fred the Godson, a New York rapper widely admired for his clever lyrics, died of COVID-19 complications, per an April 23 Instagram post from his friend DJ Self. He was 41, according to a New York Times obituary (several other publications have reported he was 35).
"Was loved by many never heard one bad thing about you," DJ Self wrote in his social media tribute. "Sleep Well my brother."
Earlier this month, Fred the Godson shared a photo of himself receiving oxygen while hospitalized with the respiratory illness, asking his followers to "Please keep me in y'all prayers!!!!"
He dropped his latest mixtape, "Payback," in March — his third project released within a five-month period.
Dave Greenfield, keyboardist (1949-2020)
The Stranglers announced the death of its "lovable, friendly and eccentric" keyboardist on the British punk band's official website. Greenfield died May 3 at age 71 after testing positive for COVID-19 while hospitalized with heart problems.
"We lost a true innovator, musical legend, and one of my dearest friends today," wrote Stranglers singer and guitarist Baz Warne in a statement. "The word genius is bandied around far too easily in this day and age, but Dave Greenfield certainly was one.
"We stood together on the same side of the stage for 20 years, laughed, joked and shared our lives in the way that only band mates can. I'll miss him forever. Our thoughts and hearts are with his wife Pam, and to the millions of fans who worshipped at his altar, he'll never be equalled."
Ty, rapper (1972-2020)
British hip-hop star Ty died on May 7 at age 47 after being put in a medically induced coma while fighting COVID-19, according to an update from a fundraising page for the artist.
"TY's condition had been improving but last week while on a normal ward he had contracted pneumonia which worsened his recovery and ultimately TY's body couldn't fight back anymore," wrote organizer Diane Laidlaw. "This is a shock to everyone."
The rapper, who scored a Mercury Prize nomination for his 2003 album, "Upwards," collaborated with fellow musicians De La Soul, Soweto Kinch, Roots Manuva and more throughout his career.
His latest studio album, "A Work of Heart," dropped in March 2018.
Forrest Compton, actor (1925-2020)
Compton, known for his small-screen roles in "The Edge of Night," "The F.B.I.," "The Twilight Zone," "Gomer Pyle: USMC" and more series, died April 4 of complications related to COVID-19, according to New York's Shelter Island Reporter. He was 94.
In the long-running daytime soap "The Edge of Night," Compton was one of multiple actors to portray district attorney Mike Karr, along with Laurence Hugo and John Larkin. Before entering the entertainment industry, he served in World War II and studied acting at Swarthmore College and Yale School of Drama.
His most recent credit was on the 2000-2004 Emmy-nominated comedy series "Ed," starring Tom Cavanagh, Julie Bowen and Justin Long.
Times staff writer Christi Carras contributed to this report.
---
Get our L.A. Goes Out newsletter, with the week's best events, to help you explore and experience our city.
You may occasionally receive promotional content from the Los Angeles Times.