Andre 3000 plans on turning his custom jumpsuits into T-shirts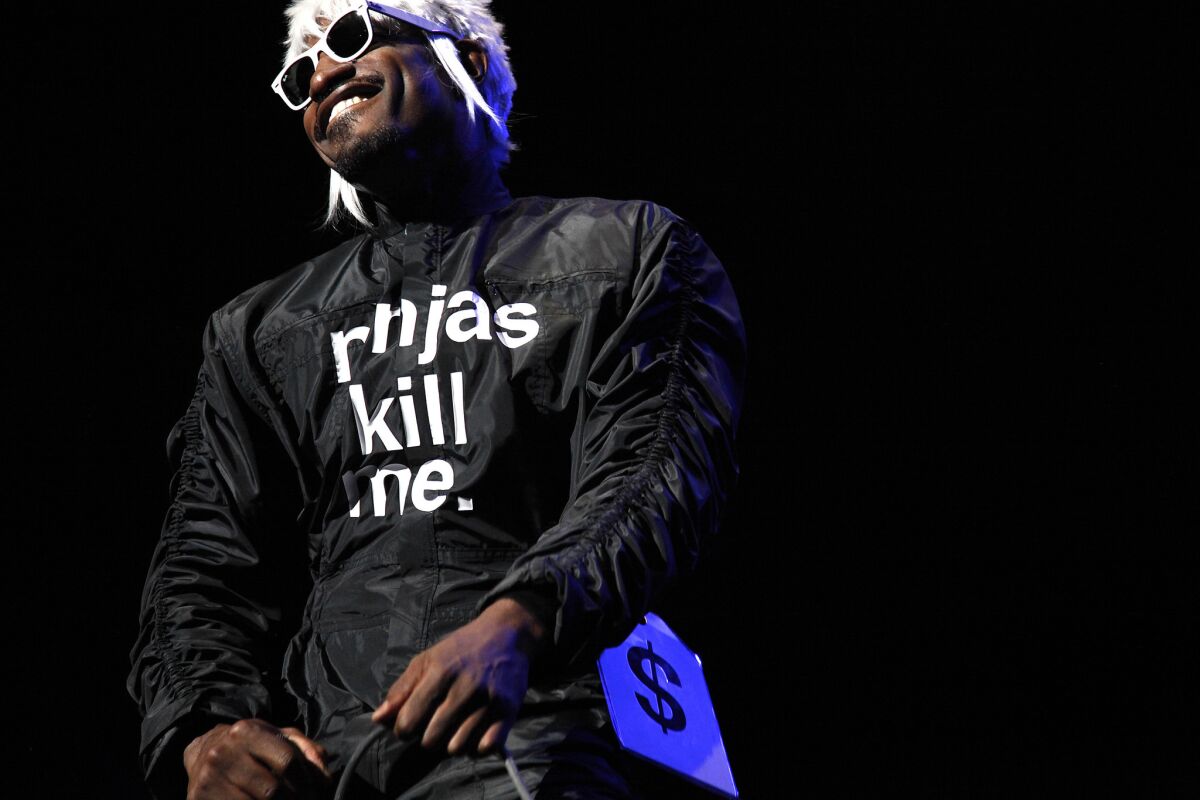 Andre 3000 spent most of Outkast's anniversary reunion tour outfitted in a black jumpsuit bearing provocative messages.
"Across cultures, darker people suffer most. Why?" it read at one show. "Teacher's deserve more," at another. One suit cheekily asked, "Which type of stereo are you?," while another simply stated "I don't know what else to say."
The 47 suits the rapper wore were part of a recent exhibit during Art Basel Miami Beach (the exhibit was co-produced by the rapper). But it won't stop there.
Soon fans will be able to sport the words he wore onstage as well
In an interview with Hard Knock TV released on Thursday, Andre 3000 revealed plans to anchor a T-shirt line featuring his myriad of slogans.
"It started off as one message and I kind of continued it from there. I was having fun with it," he said in the interview. "You'll be able to get the T-shirt version … people have been asking."
Andre admitted the custom suits were the most fun part of the reunion tour, which began with an admittedly shaky performance at Coachella in April.
He debuted the first jumpsuit during the second weekend of the festival -- the performance was far better received by the masses -- and recently told the Fader that it was the "horrible" showing and the desire to bring something new to the show that inspired the outfit.
"Honestly, just, you know—I didn't wanna do the tour. We hadn't performed in 10 years. It was old songs," he said in the interview, which was tied to the exhibit opening. "I'm like, How am I gonna present these songs? I don't have nothing new to say. So I was like, maybe I can start saying new stuff while doing these old songs. It became a theme where I was more excited about this than the actual show. This is fun, running out in these."
Andre 3000 didn't announce a release date in the interview, but said the shirts will be released as part of his official merchandise.
---
Get our L.A. Goes Out newsletter, with the week's best events, to help you explore and experience our city.
You may occasionally receive promotional content from the Los Angeles Times.