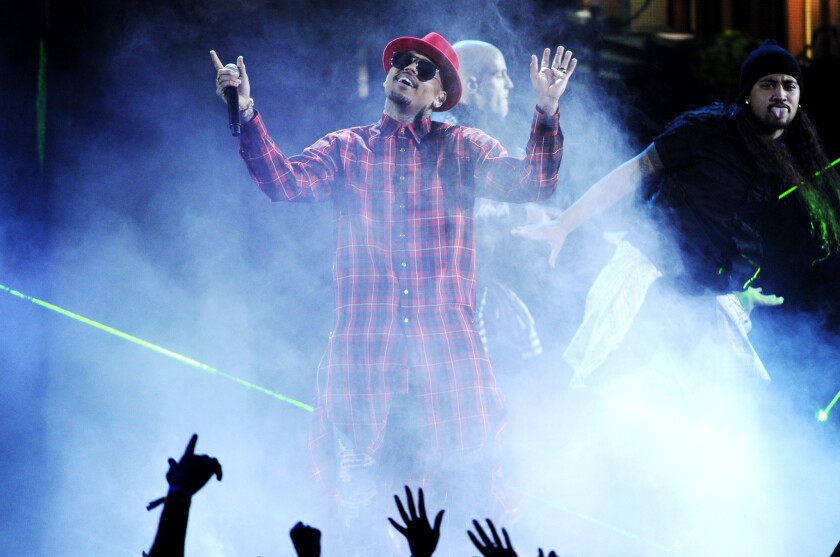 After more than a year of delays, Chris Brown is set to issue his long-gestating album "X."
The new disc, his sixth, will arrive on Sept. 16.
Brown's comeback album has been bogged down by the embattled R&B singer's legal woes.
In June he was released from jail after serving part of a one-year sentence for violating his probation. Brown landed in jail after being expelled from a court-ordered rehabilitation facility, violating the terms of his parole related to the 2009 felony assault on his then girlfriend Rihanna.
But that was the latest ripple in the rollout to his follow-up to 2012's "Fortune."
Originally set for a July 2013 release, the album was stalled numerous times as the singer battled a list of legal woes.
While Brown spent much of the first half of 2014 locked away (either in a Malibu rehab or behind bars), album single "Loyal" was inescapable on radio. Released in December, the single cracked the top 10 on Billboard's Hot 100, peaked at No. 4 on the R&B/hip-hop songs and went on to sell more than 1 million copies.
After being released from jail in June, he released the album's latest single "New Flame," which features Usher and Rick Ross.
---