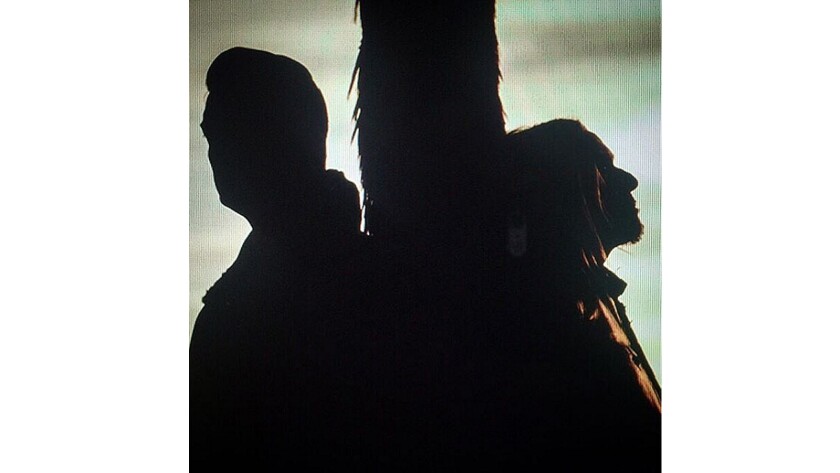 Two intergenerational titans of swaggering hard rock have a new band.
Iggy Pop and Queens of the Stone Age's Josh Homme have announced the debut of a new collaborative album, "Post Pop Depression," due out in March on the L.A. indie label Loma Vista.
The group will make its debut on "The Late Show With Stephen Colbert" tonight. The record is a bit of a spiritual successor to Pop's visceral and conceptual records such as "Lust For Life and "The Idiot," which are back in the news again after the death of his collaborator David Bowie.
Homme, according to an interview with the New York Times, saw the collaboration as a way to deal with grief after his other band, Eagles of Death Metal, was caught in the center of the recent terrorist attacks in Paris. (Homme was not performing with the group that night.)
"Bad things are like a sunset; they dissipate over time. But this is a long sunset. My dearest friends — how will they un-see that?" Homme said. "The fact that I had this to work on, it saved me."
The group will play a select series of live dates, but has no plans for any extensive touring.
"There won't be hardly any shows, and they won't be in big places, and you won't be able to get a ticket," Homme said. "It will be like trying to catch smoke in your hands. And that makes it even better. It will be special, and it will be over in the blink of an eye."
Follow @AugustBrown for breaking music news.
---