Spring arts 2014: Pop music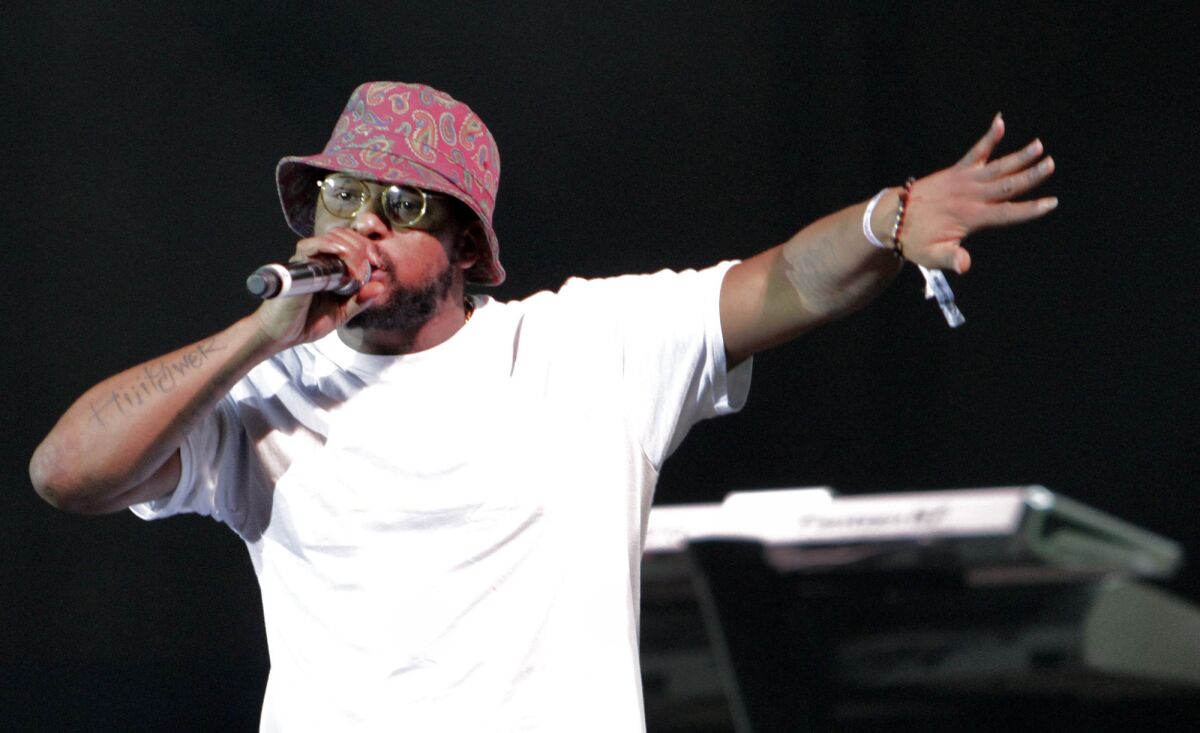 Concert season kickoff in Los Angeles this year boasts a few rare sightings, the most notable of which is New York singer and pianist Billy Joel, who arrives for the first concert of his classics here in years.
Joel's been doing these sorts of shows as part of a monthly residency at the Barclays Center in Brooklyn, so by the time he arrives at the Hollywood Bowl May 17 for the first of three nights the rust should be mostly knocked from his joints.
Another curio, a French chanteuse and former first lady of France, Carla Bruni, will arrive in Los Angeles in the capacity for which she first gained renown: as a vocalist updating the classic French pop sound (that and as a supermodel). Bruni, who is married to former French President Nicolas Sarkozy, will perform work from her "Little French Songs" album at the Luckman Theatre on April 26.
CHEAT SHEET: Spring arts preview 2014
And then there's that utterly strange double bill of Brit crooner Morrissey and his elder, Tom Jones, at the L.A. Sports Arena, which occurs May 10.
Aside from that surprising trio, below are five spring highlights in the pop realm.
Schoolboy Q, Vince Staples, Isaiah Rashad
The victory run for Schoolboy Q's winning 2014 carries through the Southland with the Compton rapper's homecoming gig at Club Nokia. The artist's major-label debut, "Oxymoron," opened at No. 1 on the Billboard album charts, an impressive feat for anyone, let alone a young rapper virtually unknown this time last year. Q is part of the budding Top Dawg Entertainment empire whose best known member, Kendrick Lamar, recently earned a Grammy album of the year nomination. Expect a celebration, one capped by the arrival of two other promising young rappers: Vince Staples and Top Dawg label mate Isaiah Rashad. April 6, Club Nokia, 800 W. Olympic Boulevard, 8 p.m. $28.50-$46. (213) 765-7000, clubnokia.com.
PHOTOS: Concerts by The L.A. Times
"Atomic Bomb! Who is William Onyeabor?"
Nigerian synthesizer funk musician William Onyeabor was virtually unknown until recently, a curiously funky experimenter who over eight years starting in 1977 released a string of wildly rhythmic and joyous albums. The best of them were compiled by Luaka Bop records in the fantastic 2013 collection, "Who Is William Onyeabor?" So positive was the response that the label has taken to the road to celebrate the artist's music. Though Onyeabor is still alive, he's since disavowed his music in favor of a private life. In his stead will be artists paying tribute, among them David Byrne, members of Hot Chip, LCD Soundsystem and Bloc Party, as well as Nigerian sibling vocal duo the Lijadu Sisters. May 6, Greek Theatre, 2700 N. Vermont Avenue, 8 p.m., $30-$55. (323) 665-5857, greektheatrela.com.
Chic, Giorgio Moroder, Destructo, Tensnake
Fans of Daft Punk's "Random Access Memories" might understand the subtext here: disco innovators Chic ("Le Freak," "I Want Your Love," "Good Times") features Nile Rodgers, who, along with Giorgio Moroder (Italian disco producer who changed music with Donna Summer's "I Feel Love") played roles in the production and performance of the Grammy-winning album of the year.
PHOTOS: Unexpected musical collaborations
Chic and Moroder will join a few of their inheritors for an evening of old- and new-school dance music. Destructo is the pseudonym of Gary Richards, longtime producer and founder of LiveNation-owned Hard Events dance promoter, and German house music producer Tensnake. Whether the men behind Daft Punk, whose studio is a few blocks south of the Hollywood Bowl, will make the trek is anyone's guess. May 10, Hollywood Bowl, 2301 N. Highland Avenue, 6 p.m., $38.95-$168.05. (323) 850-2000, hollywoodbowl.com.
Lykke Li
Swedish singer and songwriter Lykke Li has been bubbling stateside for the last few years, her reputation growing as her music gets passed from friend to friend. Her previous album, "Wounded Rhymes" (2011), landed on many best of the year lists, and in the interim she's stayed on the radar with television and movie cues galore.
Li's new record is called "I Never Learn," and comes out May 5. The first single, breathtaking in its simplicity, bodes well. Called "Love Me Like I'm Not Made of Stone," it's a sparse song that places her dynamic, slightly grainy voice front and center while a quietly strummed guitar echoes behind. Li arrives in America this spring for two early-cycle shows, the first in New York, and the second at the new Theatre at the Ace Hotel. May 19, Theatre at the Ace Hotel, 929 S. Broadway, 8 p.m., sold out. (213) 623-3233, acehotel.com/losangeles.
PHOTOS: Best albums of 2013 | Randall Roberts
Nickel Creek
Few could have predicted that bluegrass music would be reinvigorated by three San Diego expats in Los Angeles, but when Nickel Creek burst onto the music scene they did just that. The three, Chris Thile and siblings Sara and Sean Watkins, rose while still teens to become platinum superstars. In 2006 they embarked on their Farewell (For Now) Tour, which ended in 2007. Then they went on indefinite hiatus — and became acclaimed solo artists and formed new groups (most notably, Thile's band the Punch Brothers).
That ends this spring with "A Dotted Line," the band's first new studio album in nine years, and sixth overall. The group celebrates its release at the Wiltern. May 21, the Wiltern, 3790 Wilshire Boulevard, 7 p.m. $34.50-$54.50. (213) 388-1400, livenation.com.
---
Your essential guide to the arts in L.A.
Get Carolina A. Miranda's weekly newsletter for what's happening, plus openings, critics' picks and more.
You may occasionally receive promotional content from the Los Angeles Times.