Tanay Jackson relies on family lineage, not talent, for music debut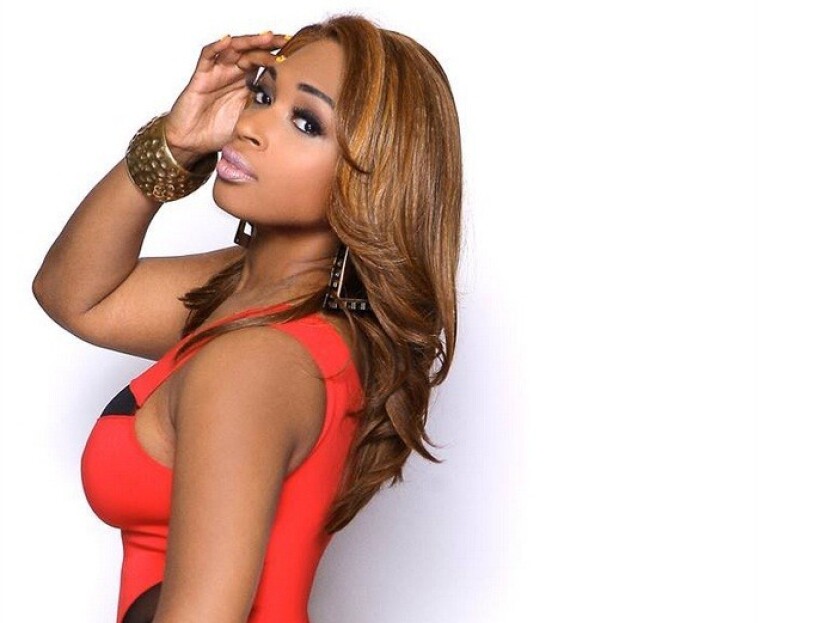 "When your last name is Jackson, people naturally expect incredible talent." That's how the release begins announcing the arrival of Tanay Jackson, daughter of Tito Jackson, on the music scene.
What comes next is the typical bombastic overhype of one's talents in hopes of drumming up attention from the press.
She's a "rockin' hot performer" in one sentence. A "smoking hot musical powerhouse" in another. And a "dynamo" elsewhere. Of course multiple mentions of being Michael's niece flood the release.
"'She looks incredible onstage — a great performer' and 'Tanay obviously takes after her Aunt Janet' are just some of the accolades bestowed on this talented young beauty," the release goes on to say before offering links to her YouTube videos and performances.
Naturally we took the bait. Partially because we didn't know Tito had a daughter (an earlier presser we dug up said the aspiring singer didn't find out about "her place in the Jackson family lineage" until she was 17), but mostly because of the lineage.
The good news? No one can ever take away the Jackson name from Tanay.
The bad news? Absolutely everything else.
It's difficult enough pursing music stardom, but using the Jackson name makes the journey impossible to do so without the crippling shadow of the infamous name and the singular talents (and weighty successes) of Michael and Janet to live up to.
PHOTOS: Michael Jackson | 1958-2009
There's plenty of offspring that use the family name to get notice, but typically there's a volume of inherited talent to back it up. Unfortunately this isn't the case for Tanay.
Her music is one disastrous struggle after another to gain traction using just the family name, which is suspicious in its own right.
The release pointed us to her latest single "Naughty Girls (Need Love Too)," a remake of Samantha Fox and Full Force's '80s jam.
Tanay's video for the single is an embarrassing, cringe-worthy dosage of overwrought vocals, ill-advised wardrobe choices, wretched choreography and, saddest of all, a cameo by a Full Force member.
The clip — which she directed and styled, obviously — is trainwrecky enough to warrant some guilty pleasure hate-watching. There's a dancebreak in what looks like someone's patio, horrific acting from her male lead and in one shot she forgot to clear out the stuffed animals from the staircase she used to film a sexy scene.
Oh, and there's a random rap verse from an unnammed rapper, because what generic pop-R&B dance track in 2013 doesn't feature a throwaway guest appearance?
PHOTOS: Unexpected musical collaborations
"Naughty Girls (Need Love Too)," has amassed about 2,000 views since its release in April, and makes us wonder why the PR firm she's enlisted is sending it out in October. Oh, maybe because its that awful.
The other clips embedded on her YouTube page aren't any better either. Outside of this being a slow news day, we're not sure why we're bringing this mess to your attention. Maybe as a public service announcement that this particular Jackson shouldn't pursue music. Or maybe because we know you all need a laugh at your desk to get you through the day.
Either way, watch "Naughty Girls (Need Love Too)" below:
---
The complete guide to home viewing
Get Screen Gab for weekly recommendations, analysis, interviews and irreverent discussion of the TV and streaming movies everyone's talking about.
You may occasionally receive promotional content from the Los Angeles Times.