The Replacements to reunite for first shows in 22 years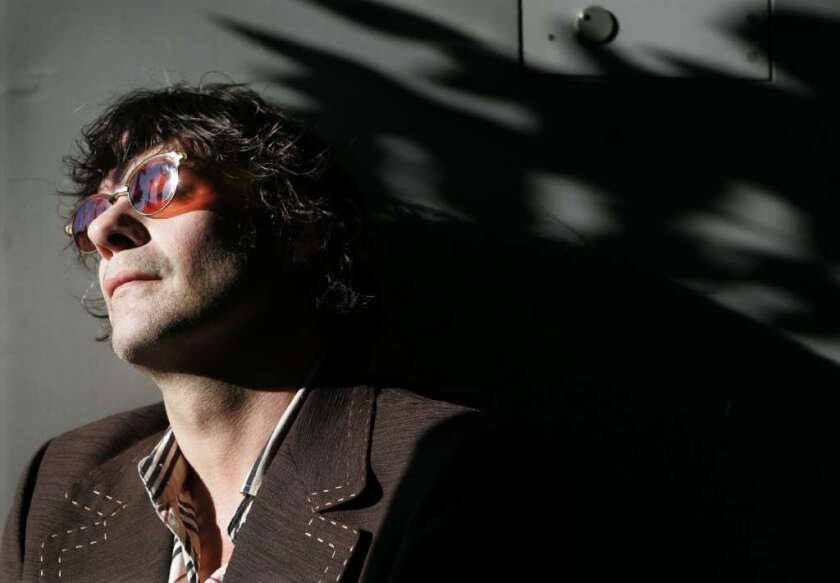 <i>This post has been corrected. See the note below for details.</i>
Post-punk band the Replacements will reunite for the first time in 22 years to play at least three festival dates this summer, the band announced on Wednesday night. At their peak in the 1980s, the group was considered one of the great hopes for American rock, and though they never made a serious dent in the charts, their classic records, including "Hootenanny," "Let It Be," and "Don't Tell a Soul," remain some of the great guitar albums of the era.
Formed in Minneapolis in 1979 by singer/guitarist Paul Westerberg, brothers Tommy and Bobby Stinson and drummer Chris Mars, the band was one of the tightest and most accomplished of a movement that spawned, among others, Nirvana, Dinosaur Jr., Soul Asylum, Husker Du and Sonic Youth, but the members split in 1991 just as their peers and inheritors were ascending to commercial and critical peaks.
Alas, the Replacements are these days best known for producing a Guns 'n Roses bassist in Tommy Stinson, who's traveled with Axl and company for 15 years now. His brother Bobby, a dynamic guitarist whose leads helped define the band's sound, died in 1995 after struggling with addiction; replacement guitarist Slim Dunlap joined them during their years with Sire Records, although a stroke last year will prevent him from participating in the reunion.
PHOTOS: Iconic rock guitars and their owners
The band has yet to announce a lead guitarist, and whether drummer Mars, who has become an accomplished visual artist, will return for the gigs is yet unknown. Last year the Replacements recorded four songs to benefit Dunlap after his stroke, but according to Westerberg, the drummer "didn't want any part of [it]."
Too young or old to know the Replacements? Start with the 1984 album "Let It Be," featuring one of the great rock songs of the era in "I Will Dare" and Westerberg's prescient, lovely ode to the mysteries of sexuality, "Androgynous." Later albums "Pleased to Meet Me" and "Tim" yielded bigger numbers such as "Kiss Me on the Bus" and "Bastards of Young," but none was large enough to dent rock radio, a medium then run by baby boomers more inclined to add into regular rotation a new Guns 'n Roses song than a Replacements one.
Is the moment ripe for a Dinosaur Jr.-style return to form? Certainly. Westerberg, whose solo albums were promising but failed commercially, remains a songwriting master, as many will learn this summer. His songs are as enduring as any from the period, and here's hoping artistic justice will prompt renewed interest.
Thus far, three gigs are on the schedule, all part of the Riot Festival: Toronto on Aug. 24-25; Chicago on Sept. 13-15; and Denver on Sept. 21-22.
Check out "I Will Dare," from 1984, below.
[For the record, 11:05 a.m. June 13: An earlier version of this post misidentified drummer Chris Mars as Tommy Mars. In addition, Slim Dunlap's last name was misspelled as Dunlop.]
ALSO:
David Letterman to musicians: 'Are those your drums?'
Tom Petty to offer full refund for shuttered Saturday concert
MOCAtv releases new Black Flag/Raymond Pettibon doc on punk art
Follow Randall Roberts on Twitter: @liledit
---
Inside the business of entertainment
The Wide Shot brings you news, analysis and insights on everything from streaming wars to production — and what it all means for the future.
You may occasionally receive promotional content from the Los Angeles Times.