Female directors from 'Jessica Jones' and more are leading the charge on TV like never before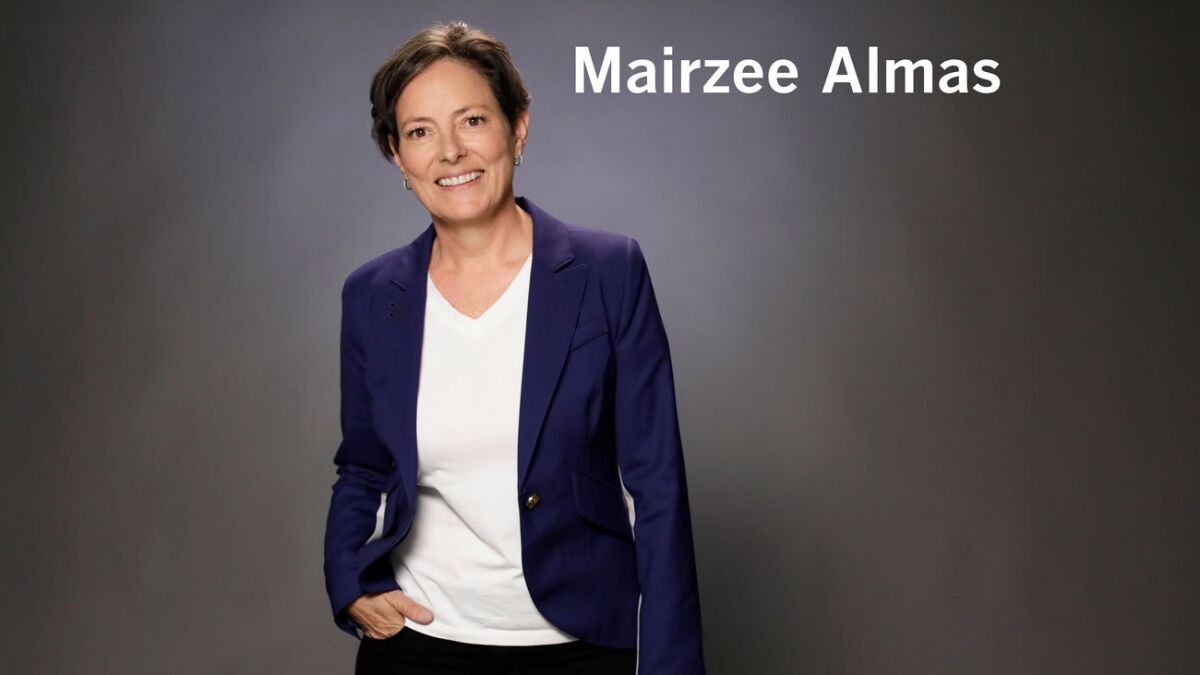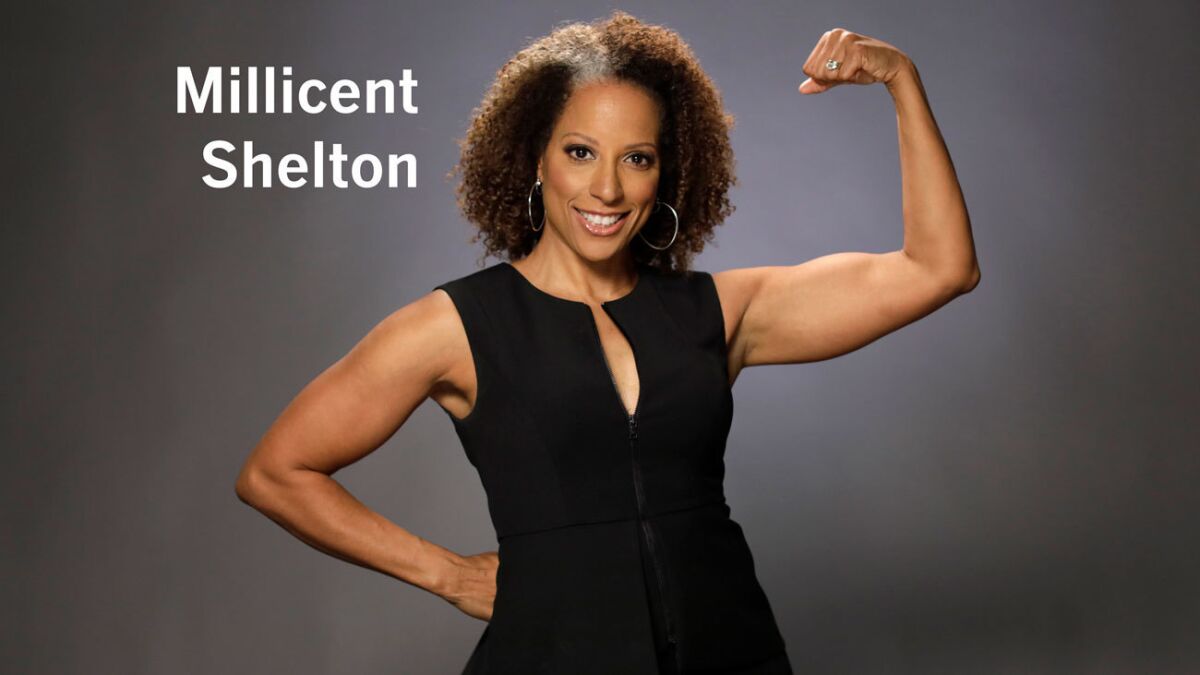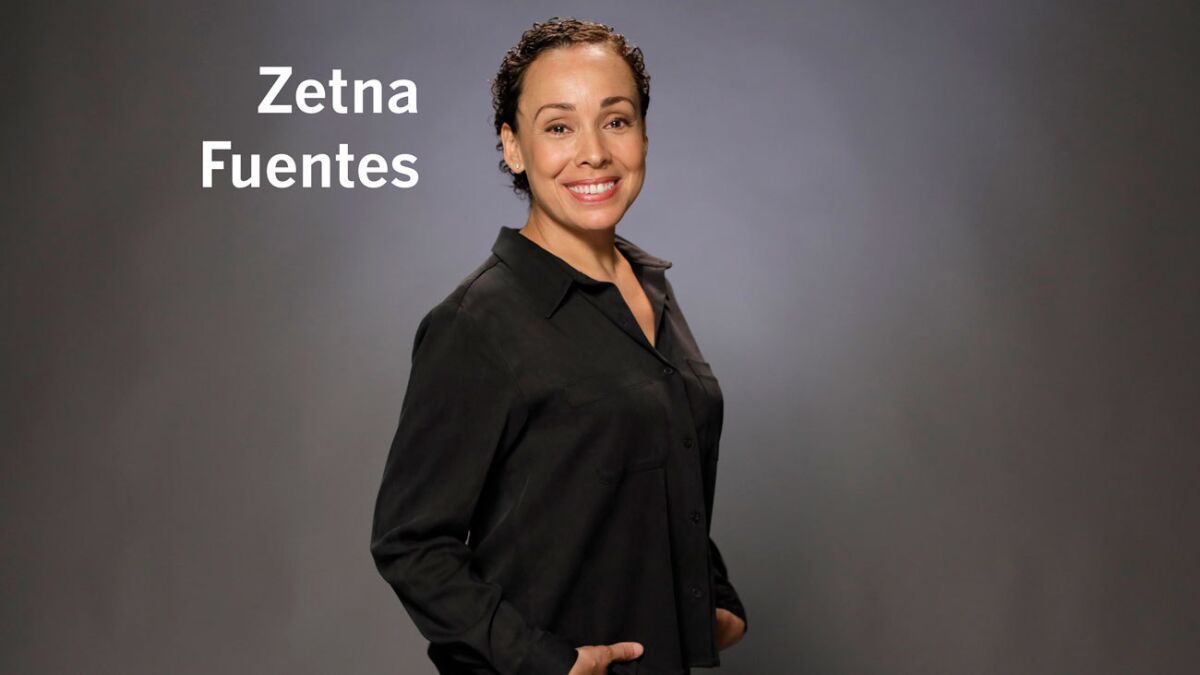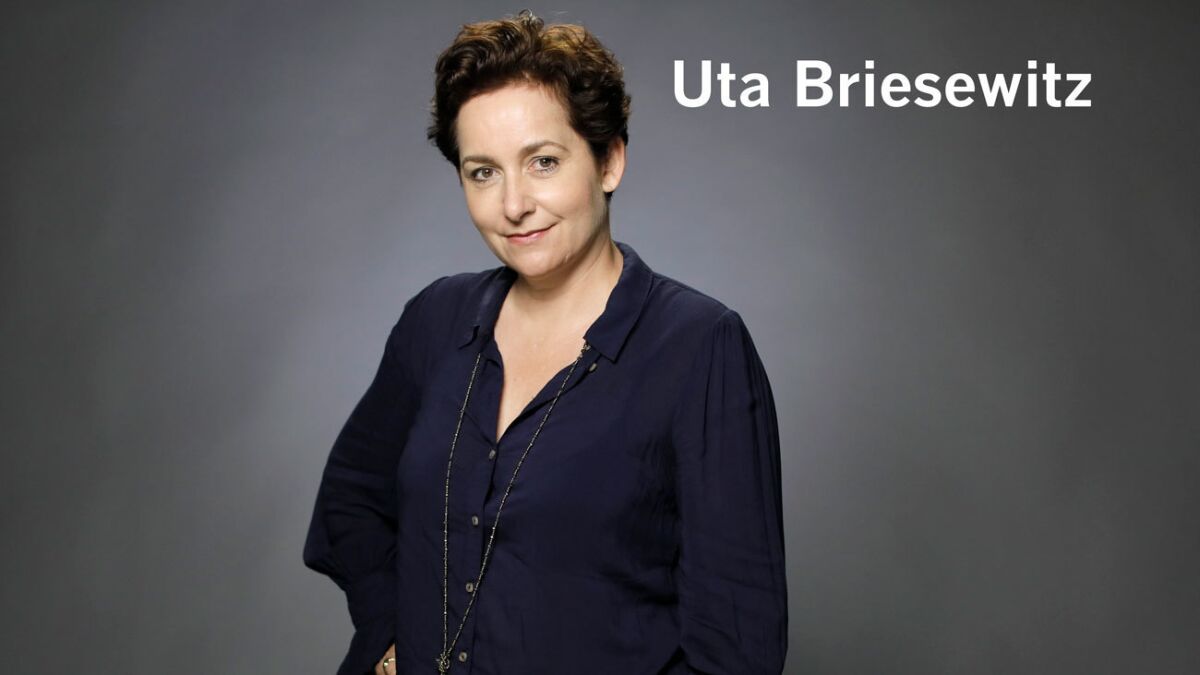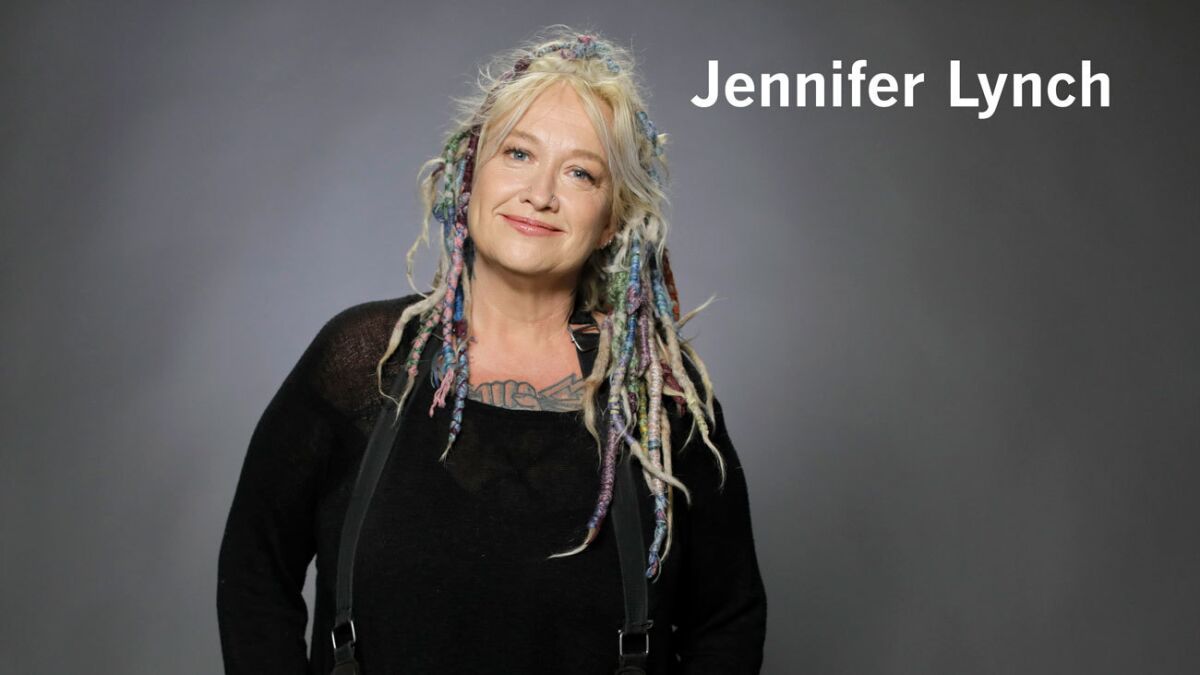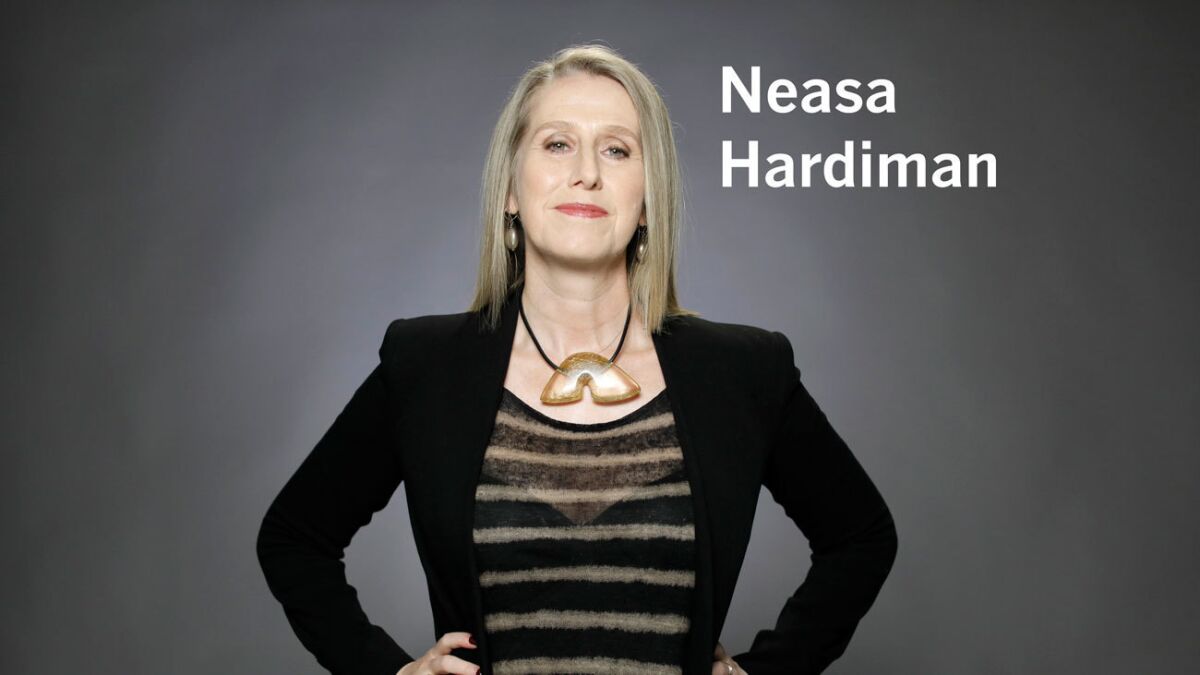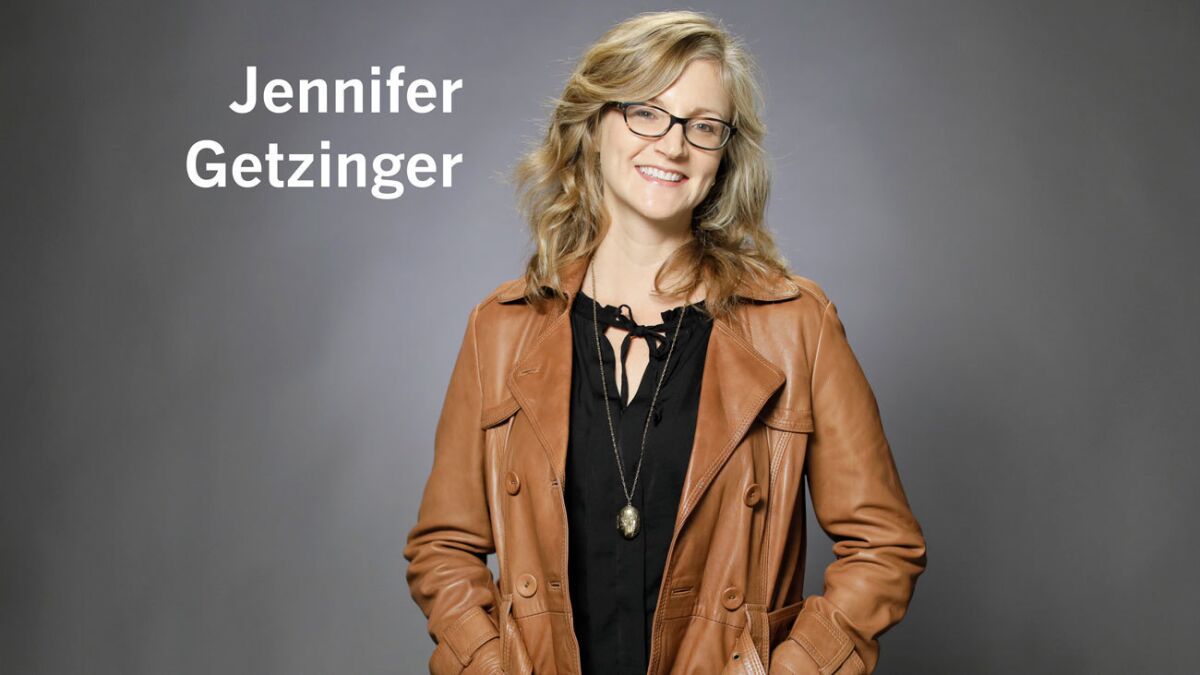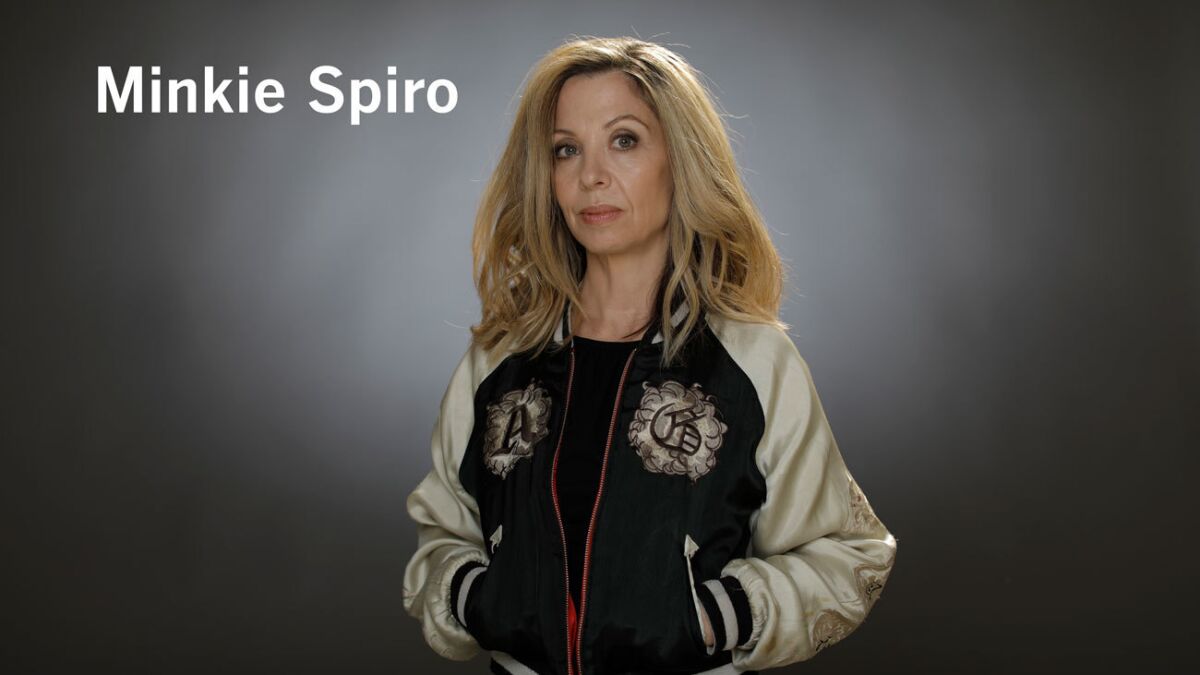 Melissa Rosenberg had a modest goal: For the second season of her Netflix series "Marvel's Jessica Jones," which premiered Thursday, at least 50% of the directors would be female.
But in conversations with Allie Goss, vice president of original series at Netflix, they established a new mandate: All 13 directors would be women.
"I've been on 25 years of shows, and nine times out of 10, those directing staffs are all white men," said the showrunner, whose long list of credits dates back to "Party of Five." "So why not all women?"
Had she simply turned to the usual industry gatekeepers — typically agents with a tried-and-true Rolodex of names — the task might have seemed daunting: "You're always handed a list with all the white guys," Rosenberg said.
Instead, she reached out to fellow showrunners, did a lot of Googling and quickly discovered that "it was really not at all difficult to find 13 terrific female directors."
RELATED: 'Jessica Jones' regroups for Season 2 »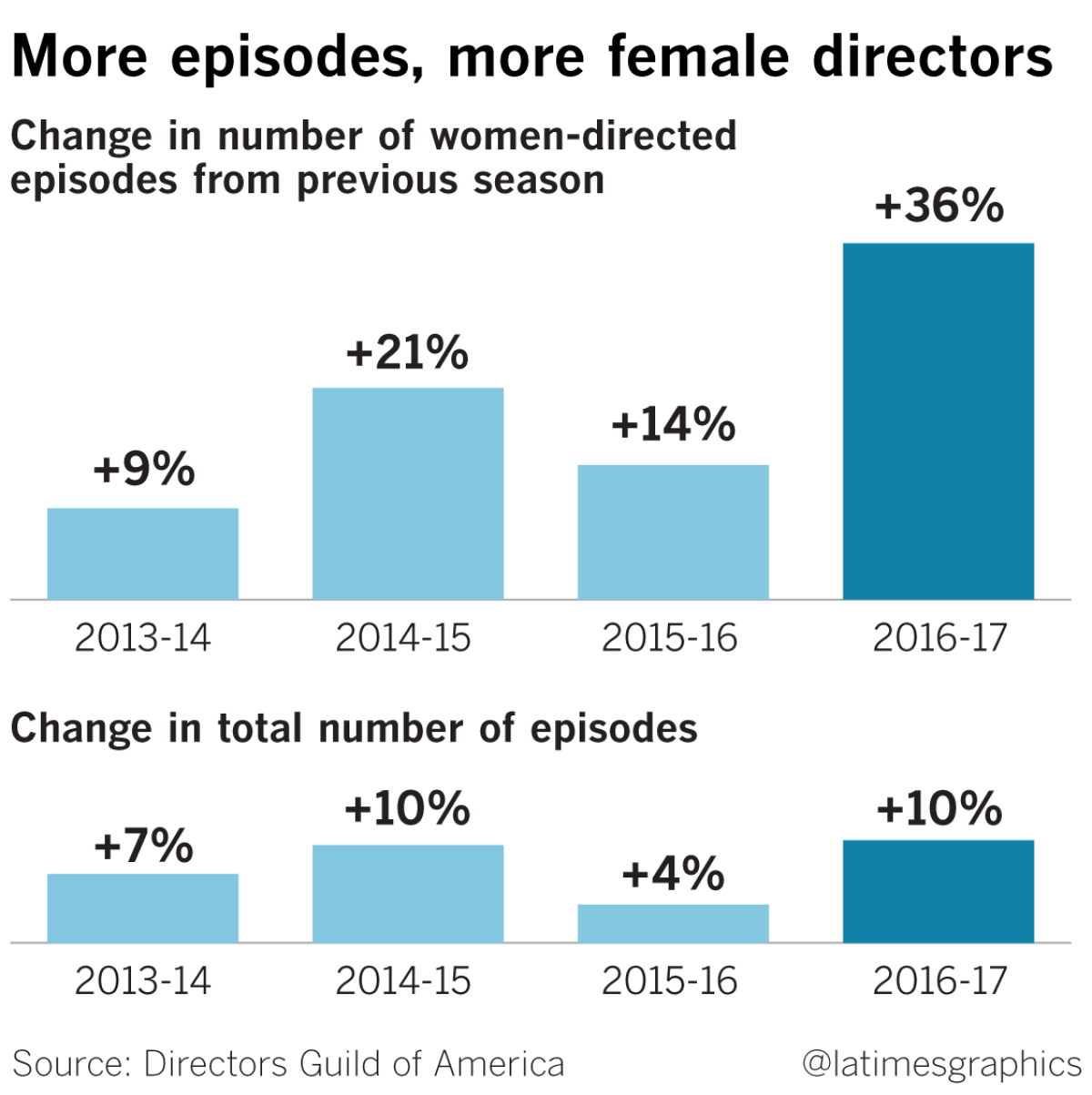 The Netflix drama, which puts a feminist spin on the typically male-dominated superhero genre, is the latest television series to make the hiring of female directors a priority. For two seasons now, Ava DuVernay's "Queen Sugar" (OWN) has been directed entirely by women, while on shows as disparate as "The Deuce" (HBO), "Feud" (FX), "Jane the Virgin" (CW), "Transparent" (Amazon) and "The Handmaid's Tale" (Hulu), at least half of all episodes have been directed by women.
While a recent study by the USC Annenberg Inclusion Initiative found that women directed only 7.3% of the top 100 movies in 2017, 21% of all episodes in the 2016-17 television season were directed by women, according to the Directors Guild of America, up from 17% the year before. TV may still be far from achieving gender parity, but it is trending that way; women also accounted for 32% of first-time episodic directors in 2016-17, an 8% increase from the year before.
These gains coincide with a rising awareness of systemic discrimination and abuse within the business, and a growing willingness to speak out against Hollywood's power imbalance. (See Frances McDormand's push for an inclusion rider onstage at last week's Oscars.)
MORE: From big screen to small and back again, these ladies have made the journey »
But they are also the result of changes within television specifically. Individual A-list producers like Rosenberg, DuVernay, Shonda Rhimes, Jill Soloway and Ryan Murphy, increasingly recruit women and people of color. Meanwhile, in response to media scrutiny, guild pressure and, perhaps more important, the success of the folks listed above, networks and studios are realizing the value of inclusive storytelling and investing in initiatives and mentorship programs.
---
And of course, the sheer number of shows being produced in the age of "Peak TV" has led to greater demand for talent.
"I feel like the times are definitely changing," said Gail Mancuso, a two-time Emmy winner for her work on "Modern Family." "It took a while but we're seeing this normalization that it's not only OK to hire a female, it's necessary."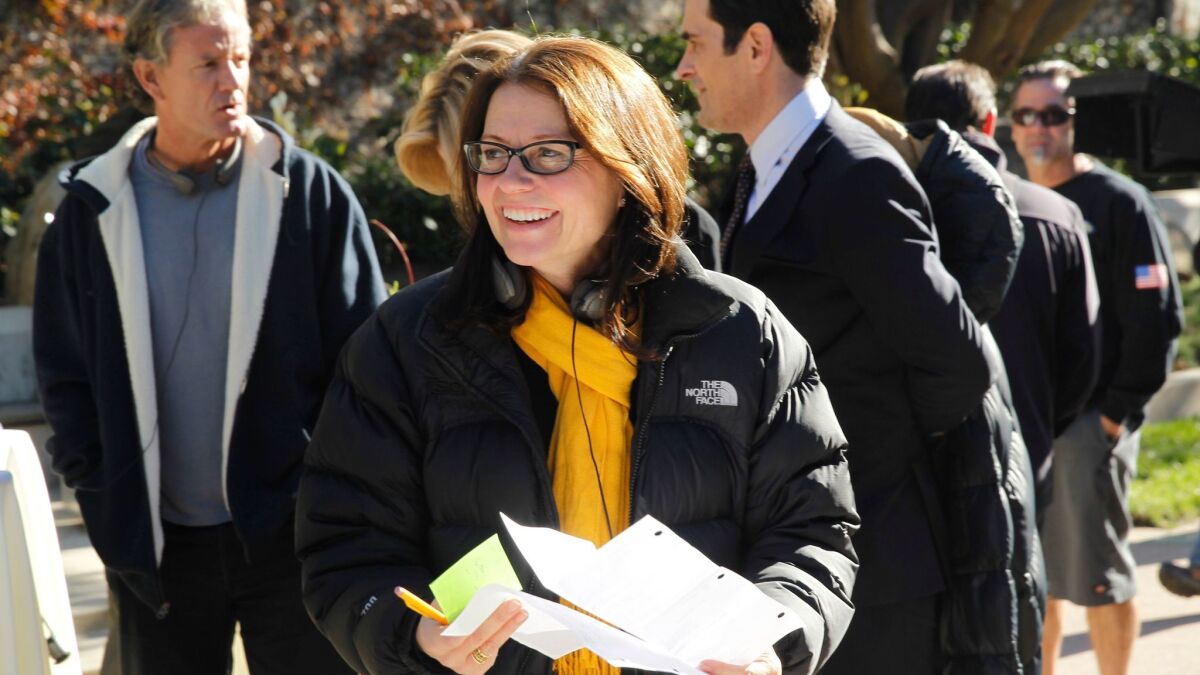 TV in the lead
If awards are any indication, TV has long had the edge on film. Twenty-five years before Kathryn Bigelow became the first — and so far, only — woman to win a directing Oscar, Karen Arthur picked up an Emmy for directing "Cagney & Lacey." Numerous women have since repeated the feat, including Reed Morano for her work last year on "The Handmaid's Tale."
But for many years, women who wanted to direct were dependent on powerful producers and stars willing to buck tradition and give them a shot.
Mancuso came up through the ranks as a script supervisor, eventually becoming an assistant director on "Roseanne" learning the ropes from male mentors: "I say male because they were all male at the time," she said.
When a directing slot became available during the fourth season, however, Mancuso approached the show's star, Roseanne Barr.
"I said, 'Hey, look, he's leaving and I'd like to direct that spot.' And she said, 'Well, go ahead.' After I directed that episode, she whispered in my ear at curtain call: 'I'm going to give you the whole next season.'"
Jamie Babbit had similar support from a big female star; she was hired as a director in the fifth season of "Alias" after star Jennifer Garner voiced frustration that only six out of 105 episodes were directed by women.
"The producer I met with was like, 'Hey, I decided to meet with you because Jennifer Garner keeps complaining that we're not hiring any women,'" Babbit recalled. "And I thought, 'Good for her. Good for her for 'complaining.' Her being persistent is the reason I got hired."
MORE: Tips from directors for the next generation of women looking to break in »
Following escalating complaints about Hollywood's diversity problem and bolstered by reports detailing the consistently grim statistics, more recent progress has come thanks in part to the concerted efforts of influential showrunners like Rosenberg, an Emmy-nominated producer who wrote all five blockbuster "Twilight" movies. Two years ago, Ryan Murphy launched the Half Initiative with the goal of providing more opportunities for women and people of color behind the camera. DuVernay, an Oscar nominee and forceful advocate for industry change, has turned "Queen Sugar" into a launching pad for untapped talent.
DeMane Davis had made two independent features before DuVernay hired her as a director on the second season of the family drama. The success of shows like "Queen Sugar," she said, has not only altered the course of her career, it's also forced the industry to break out of old habits.
"If you usually get a salad for lunch, the people around you are going to assume you want a salad for lunch," said Davis. "You have to say, 'I want quinoa.' Suddenly the whole world has opened up and the person next to you is like, 'What's that?' Now everyone's eating quinoa."
Getting star showrunners and executive producers on board is one thing. But in a fast-paced business with short turnover time and millions of dollars at stake, network and studio executives also have approval power. And they can often turn a string of "yeses" — particularly for newcomers — into a dead end.
---
Bethany Rooney is a veteran TV director ("NCIS") who got her first break on "St. Elsewhere" from producer Bruce Paltrow. As co-chair of the Directors Guild of America's Diversity Task Force, she's spent years meeting with studios and networks to encourage them to do better.
While Rooney said they once "had a big chip on their shoulder," she has witnessed "a huge attitudinal shift."
"Now they really are responsive. They're saying, 'Give us lists of directors that you know. Give us lists of people who've been through the program and we will hire them,'" she said.
In 2014, the guild secured an industry first: an agreement that all the major TV studios would establish or maintain training programs for diverse directors. (Despite DGA efforts, the studios have not agreed to implement inclusion efforts on the film side.)
NBC, for example, recently launched Female Forward to increase the pool of female directors in episodic television. Spearheaded by the network's then-President Jennifer Salke and Emmy-nominated director Lesli Linka Glatter ("Mad Men," "Homeland"), the initiative allows 10 female directors to shadow a director on an NBC series and then direct at least one episode on her own.
More than 1,000 women applied for its inaugural class.
"We're not trying to put men out of work, we're just trying to make an extreme statement to turbocharge change," said Salke, who recently became head of Amazon Studios.
MORE: Kerry Washington takes the director's chair on 'Scandal' »
Two years ago, a Variety report spotlighting the lack of diversity among TV directors found that only 5% of episodes at FX were directed by women, making FX dead last among top-tier cable, streaming and broadcast networks.
Sobered by the statistics, Chief Executive John Landgraf wrote a letter to all the network's showrunners asking for help. "It's not as if this is like the law of gravity and cannot be controlled," he said in an interview with The Times. "This must clearly be a matter of will." By the end of 2017, women directed 37% of episodes.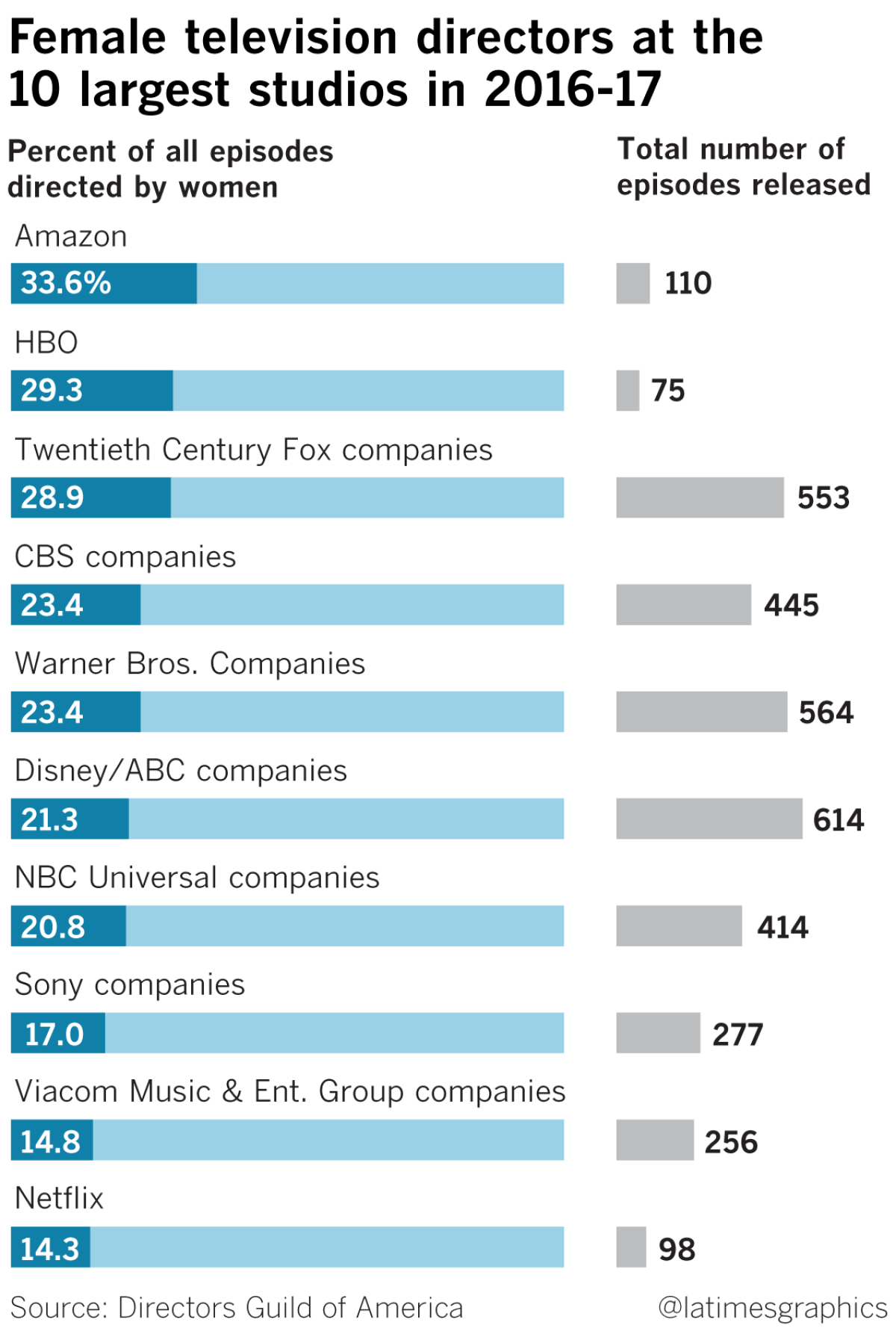 "We have built a better meritocracy by doing this, and any of our competitors who want to compete with us better get their butts in gear," said Landgraf. "We're going to find, promote, hire and enjoy the benefits of a deeper, broader and better talent pool."
The sheer volume of television programming— 4,500 episodes were produced in the 2016-17 season, according to the DGA — has certainly created an unprecedented opportunity, and women directed 955 of those episodes, 253 more than in the previous season. Whereas the total number of episodes increased by 10% from the previous season, the total number of them directed by women increased by 36%, indicating that women are benefiting substantially more from Peak TV.
The statistics also show "how many qualified women there are who are ready and willing to step into that leadership position," said Karyn Kusama, who began directing TV after frustrating experiences on studio films. "It's the question of giving them the chair to sit in and the set to command, and television just has more opportunities for that."
The rise of female-driven narratives is also a factor, she said, citing her experience on the AMC tech drama, "Halt and Catch Fire," which focused on two pioneering women in the '80s personal computing boom.
"My sense of closeness to them was part of why I kept going back and getting asked back," she said.
For cast and crew, having women in a leadership position on set can also feel revelatory.
The title role in "Jessica Jones" includes filming a lot of technical sex scenes and star Krysten Ritter says she feels "more comfortable being very raw and vulnerable with a female director." "There's just a shorthand with another woman when you're talking about where you're going to put your leg so they can see this much of your butt," she said.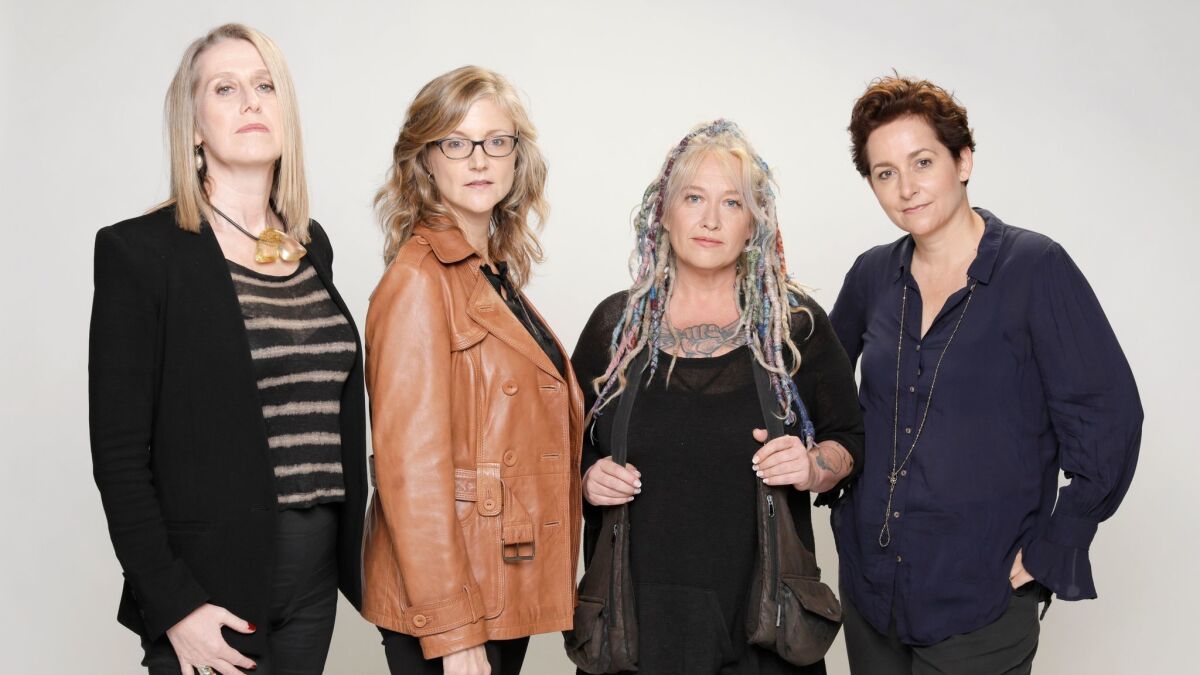 Review: 'Jessica Jones' is back with second season »
Obstacles to progress
Still, it's hard to shatter a glass ceiling when the industry operates on a Must Have Experience loop. The biggest hurdle female filmmakers face is a reluctance to provide the so-called "first" credit in an episodic directing career.
As simple and obvious as it may seem, part of the solution lies in eliminating what "Jane the Virgin" creator and showrunner Jennie Snyder Urman described as the "Can a woman do this?" filter.
"I have the opposite filter," she said. "I apply the one that says: 'Of course women can — women do everything.'"
For Lisa Demaine, a longtime first assistant director whose credits include "Seabiscuit" and "Westworld," it's taken nearly three decades to land a directorial debut. She'll make her bow with an episode in the third season of Fox's "Lucifer," which begins filming later this month.
Over the course of four years, Demaine logged more than 100 meetings with studio and network executives, showrunners and executive producers. Despite positive feedback and early greenlights, none of the meetings resulted in an actual gig.
"They all say, 'yes!,' they all say, 'we love you' and 'you're amazing,'" said Demaine." "But at the end of the day, they don't want to be your first. That Catch-22 is really, really big. If no one gives you the break, how do you get in the door?"
Women also still face a stereotypical view about the types of projects they are considered capable of directing.
"People decide 'you're going to do the softer material, you're going to do the romance," said Julie-Anne Robinson, whose credits include "The Good Place" and "Scandal." "You're not going to [get] something like 'Vikings.' I love shooting action. I just did an episode of 'Castle Rock,' which is horror. But it's a constant fight."
Others spoke of the way women are lumped together, hearing things like, "Oh, we had a woman, she wasn't so good."
ALSO: Ava DuVernay doubles down on women directors for 'Queen Sugar': Meet the new crew »
"If a guy comes and directs a bad episode of television," said Beth McCarthy-Miller whose credits include "30 Rock" and "Veep," they're like, 'Oh, God, that guy kind of stinks.' But he'll keep getting hired. If a woman comes and directs a bad episode of television, they're like, 'See, women can't direct.' All of us. It's absurd."
Television is currently in the throes of pilot season — a time when experience and familiarity tend to win out. Even as their numbers increase, it's only a small group of female directors who swim in the pilot season pool.
"It's the same group of six or seven experienced women directors who have opportunities to direct on 450 things," Salke said.
There is a wealth of directors out there and a lot of the great ones are women."

— Jennifer Lynch, "Jessica Jones" director
This year moved the needle. Last pilot season, four women were hired to direct 10 of the 70 broadcast pilots in 2017. This season, 18 women directed 23 of 75 broadcast pilots — several are first-time pilot directors.
As television has gained prestige, so too has the role of director, once viewed as a hired gun in a writer's world. TV's creative renaissance has led to a rise in cinematic storytelling and inventive visuals and increasingly entire seasons of a series helmed by a single filmmaker.
The trend began with men like Cary Fukunaga on "True Detective" and Steven Soderbergh on "The Knick." But lately, women such as Mary Harron ("Alias Grace"), Pamela Adlon ("Better Things") and Andrea Arnold (Season 2 of "Big Little Lies") are also being viewed as auteurs.
Still, for every "Queen Sugar" or "Jessica Jones" there are far more examples of shows like "Game of Thrones" or "Kevin Can Wait" where the women directors are scarce or non-existent.
Martha Lauzen, a professor at San Diego State University who has been monitoring women in Hollywood for more than 20 years, said what we're seeing today is a "piecemeal approach."
"We have pockets of progress due to the individual efforts from people like Ava DuVernay or Ryan Murphy or whomever," Lauzen said. "That's great. But again, it's a handful of individuals. We would need to see an industry-wide commitment to move the numbers significantly."
In the end, said many of the women who spoke to The Times, the goal is for gender to be immaterial.
"There is a wealth of directors out there and a lot of the great ones are women," said "Jessica Jones" director Jennifer Lynch. "But you don't walk up to Spielberg and say 'You are a great male film director.'"
Follow me @MeredithBlake
Follow me @Villarrealy
---
Get our L.A. Goes Out newsletter, with the week's best events, to help you explore and experience our city.
You may occasionally receive promotional content from the Los Angeles Times.