For the original cast of 'Roots,' it was a mind-blowing series
New York —
If you were anywhere near a television in January 1977, you were probably watching "Roots." The ABC miniseries was a surprise smash that attracted a record-setting audience and won nine Emmys. Members of the original cast recently gathered to discuss the influence of "Roots," which will be released on Blu-ray on June 7.
Executives at ABC were worried "Roots" would flop. Did you have a sense that it was going to be huge?
Georg Stanford Brown (Tom Harvey): I don't think that anyone could really imagine that it would be that successful. It hasn't been matched since, nor will it be.
Leslie Uggams (Kizzy Reynolds): What I thought was interesting was the fact that you got to see all these wonderful black actors and actresses. We were on television, making a guest appearance here or doing something. Now we were all in one story, and it blew my mind.
Lynne Moody (Irene Harvey): It gave us something to grab a hold of and put our all into for the first time. We were all young actors and performers who were hungry.
Uggams: It changed television. There were advertisements in bars: "We have a big-screen television, you can watch here."
Ben Vereen (Chicken George): It was right after the civil-rights movement. We didn't do it because we wanted a hit show. We wanted to do a document about [our] people.
Louis Gossett Jr. (Fiddler): The thing that I remember distinctly is that on a day-to-day basis, I did not have to lie in my portrayal of a black character in history.
What did you learn from "Roots"?
Brown: I think it opened up the whole idea of family, not just to black Americans, but to everyone. As I've traveled around the world and seen "Roots" in so many languages, I know that most people have an affinity to the idea of their family and finding out where they came from.
The cast of the original "Roots" chats about their experiences on the show, and Lynne Moody talks about being educated through the show.
Moody: Because of "Roots," I was able to embrace where I came from and know that the languages that were spoken in Africa were comparable to any European culture or language, which was robbed from my youth, because they taught black history in a paragraph.
Uggams: My grandmother looked white. I could never figure out how she could be my grandmother. She didn't want to talk about things. Later on, I started finding out that the plantation owner had 10 children by her mother… And [when I played Kizzy], I finally understood why my grandmother didn't talk about her life growing up. I'd come home and I'd have so much rage.
Brown: There's a scene where I get whipped and Lloyd Bridges had to do it. He was just broken up at the thought of having to go through that. We had a lot of white actors that were greatly affected as well.
Sandy Duncan (Missy Anne Reynolds): Absolutely. I watch parts that I know are safe. I can't look at any of those brutal scenes.
What are your memories from the week it aired?
John Amos (Kunta Kinte as an adult): I was on the freeway and this big brother pulls up next to me in this piece of ancient Detroit steel. He said, "Man, pull over!" So I pulled the car over. He said, "Hey, man, I watched that 'Roots' on TV last night, man. Man, it really affected me… I was halfway through it and I went and got my .38 and I went and shot the TV!" That was the funniest thing that happened. I hope he wasn't looking for me to reimburse him. [laughs]
Did it feel revolutionary to have so much black talent working on the same show?
A chat with the cast of the original "Roots," including John Amos, Lynne Moody, Ben Vereen, Leslie Uggams, Georg Stanford Brown, Louis Gossett Jr. and Sandy Duncan.
Uggams: I looked around and went, "Thank you, Jesus." Look at all these fabulous actors and actresses.
Brown: Thank God for Joe Wilcots, our cinematographer, who was black.
Vereen: And [director] Gilbert Moses. You know what it was like working with two black men? That was amazing.
Moody: People said to [producer] Stan Margulies, "Doesn't it make you feel good to employ so many blacks?" And he said it was bittersweet because they have nowhere to go from here.
Gossett: When Madge Sinclair [who played Kunta Kinte's wife, Belle] went up to ABC again, they looked at her and they said, "We've done our quota for black people."
Brown: When you look at what's being made, you say, "Where am I included?" Still, to this day, we are the minority in the industry.
Amos: It's not a level playing field, but it has improved appreciably.
Moody: It was heartbreaking not to have anything to do. My white girlfriends had two auditions a day. I maybe had one a month.
Gossett: Thank God for television. They came to the plate earlier than motion pictures. You have to make an emotional and spiritual adjustment in order to continue on. Otherwise, it'll eat you up.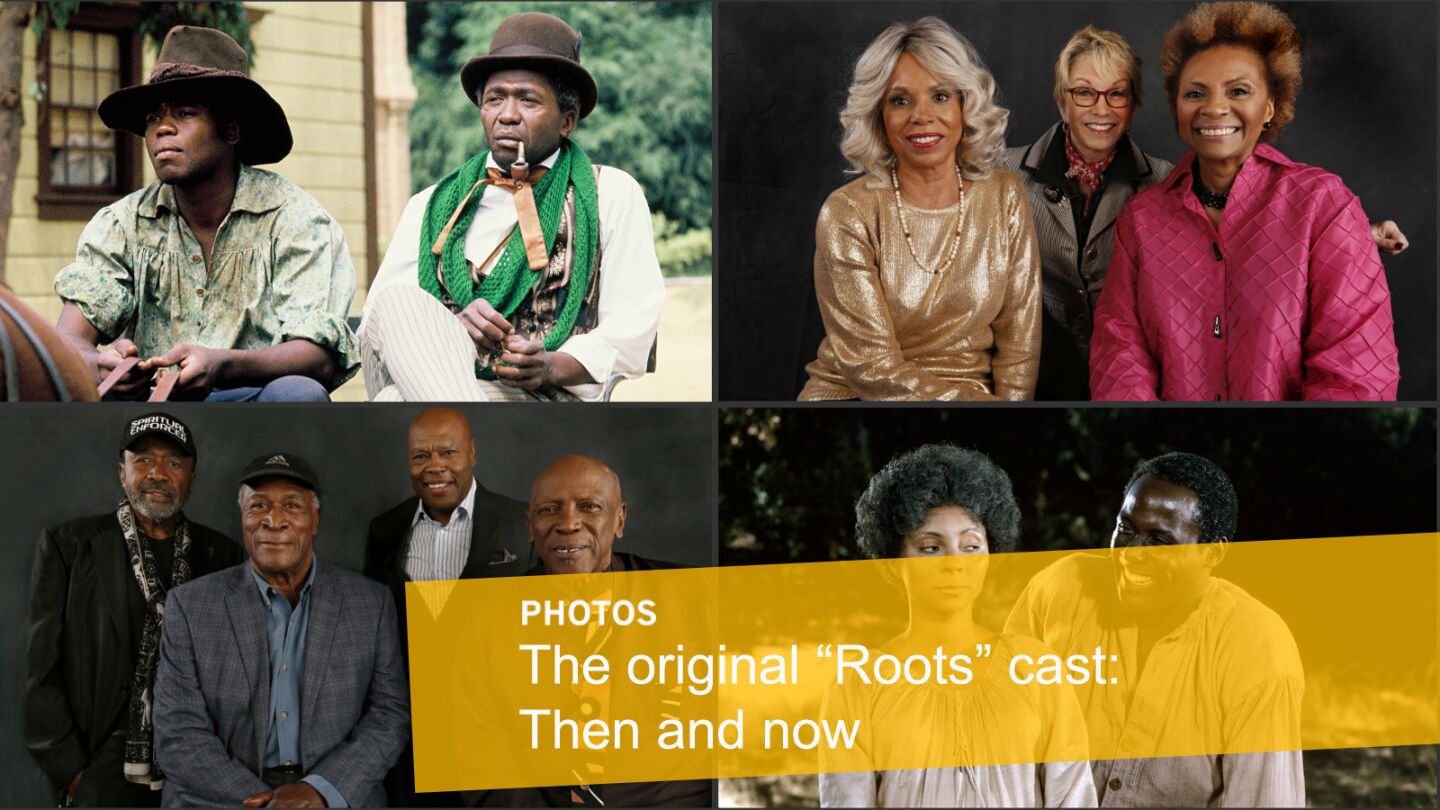 'Roots'
(Clockwise from left: ABC Photo Archives / ABC via Getty Images; Carolyn Cole / Los Angeles Times; Carolyn Cole / Los Angeles Times; ABC)
Now: The original members of the TV show "Roots," pictured on May 11, 2016: John Amos, left, Lynne Moody, Ben Vereen, Leslie Uggams, Georg Stanford Brown, Louis Gossett Jr., Sandy Duncan. Here are some photos from their roles in 1977 and now.
(Carolyn Cole / Los Angeles Times)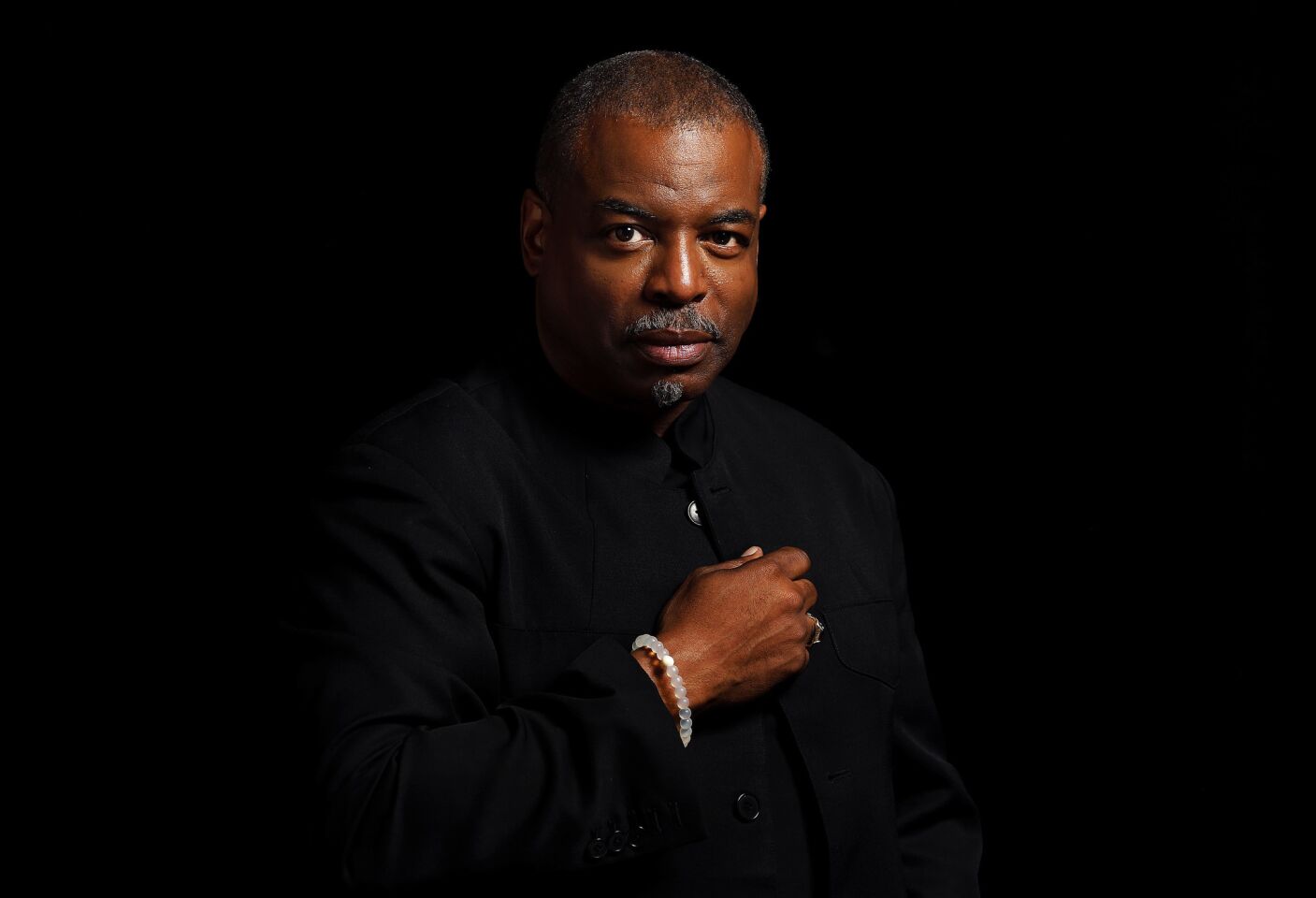 Now: LeVar Burton on May 9, 2016.
(Mel Melcon / Los Angeles Times)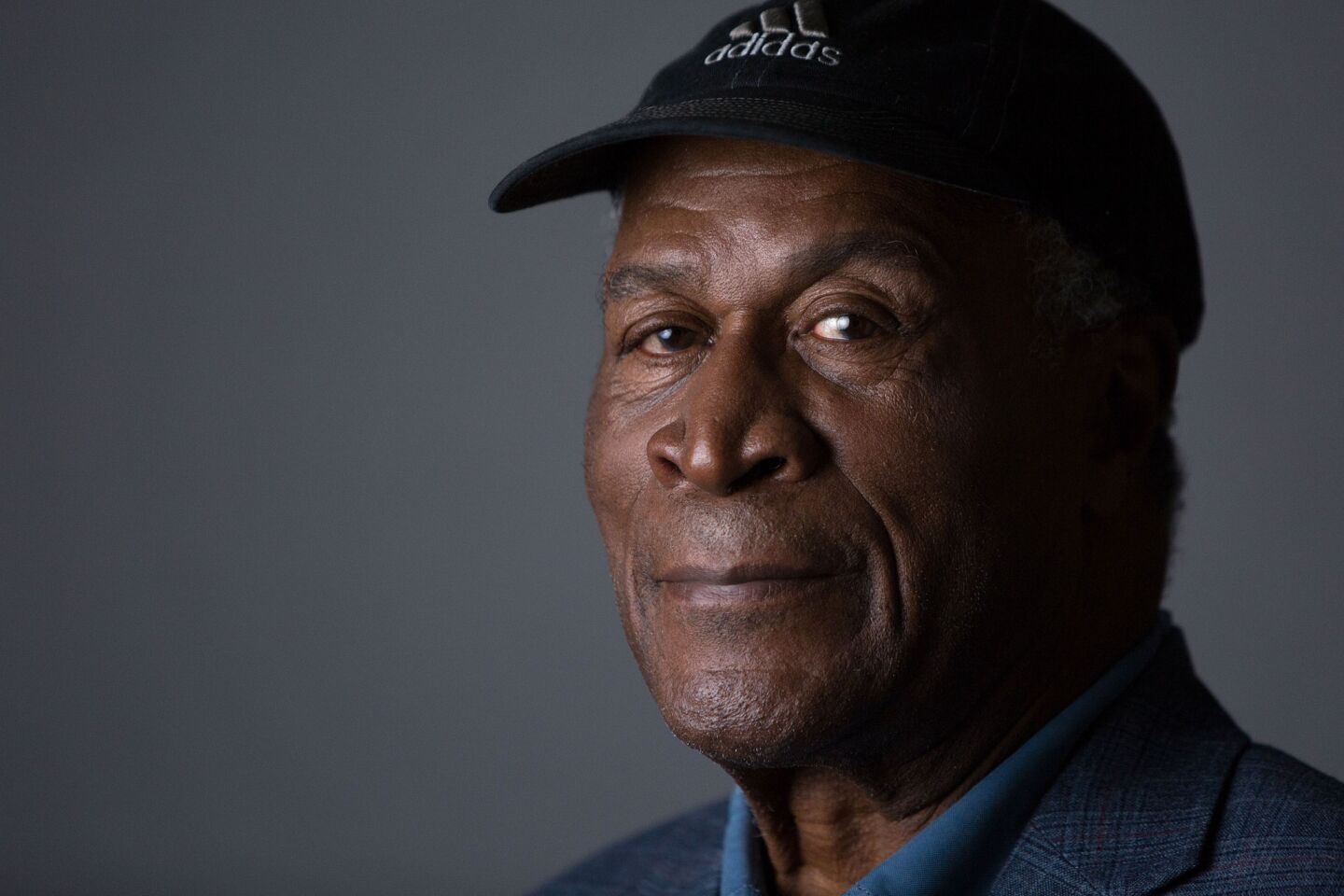 Now: John Amos on May 11, 2016.
(Amy Sussman / Invision / Associated Press)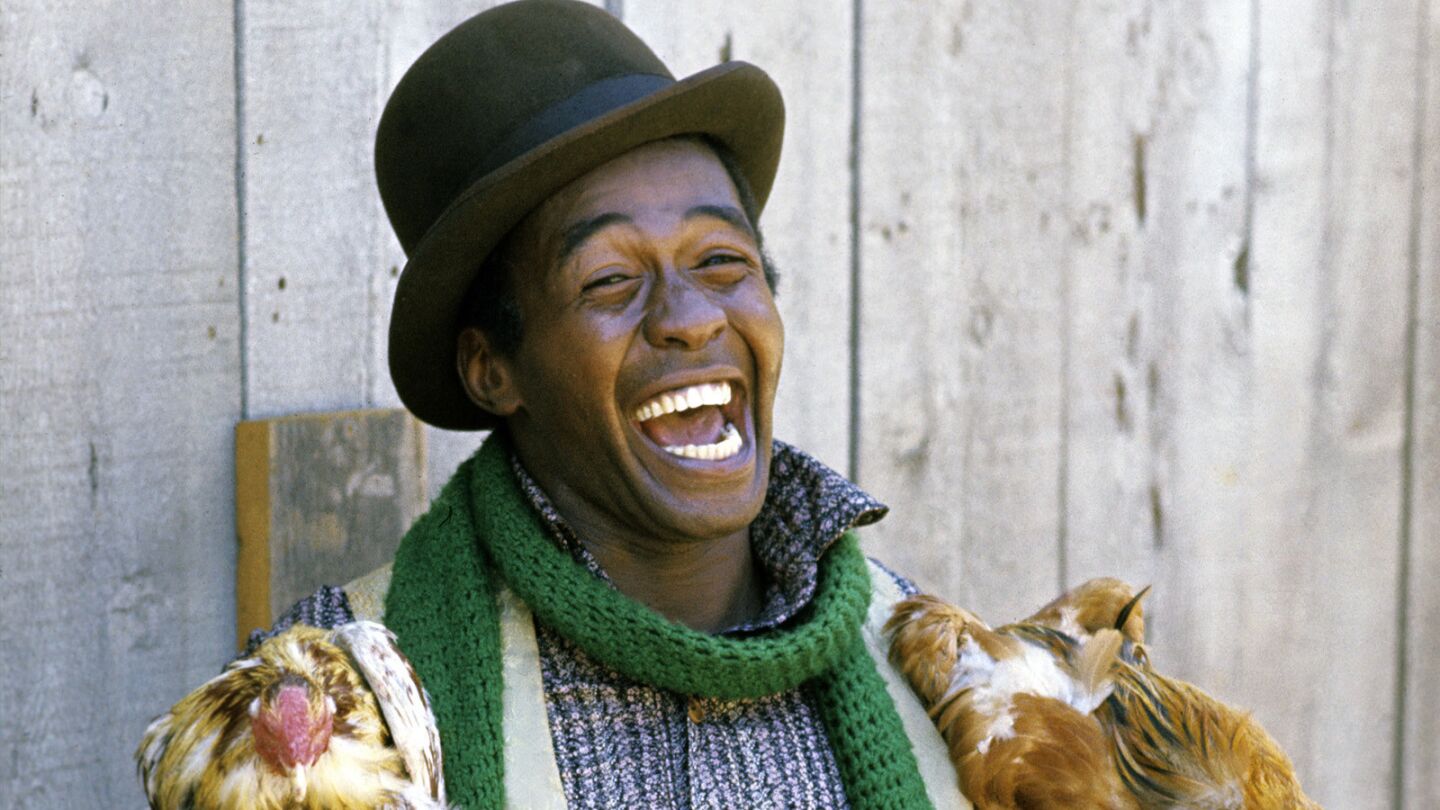 Then: Ben Vereen as Chicken George in a scene from ABC's "Roots," which aired in 1977.
(Amy Sussman / Invision / Associated Press)
Now: Ben Vereen on May 11, 2016.
(Amy Sussman / Invision / Associated Press)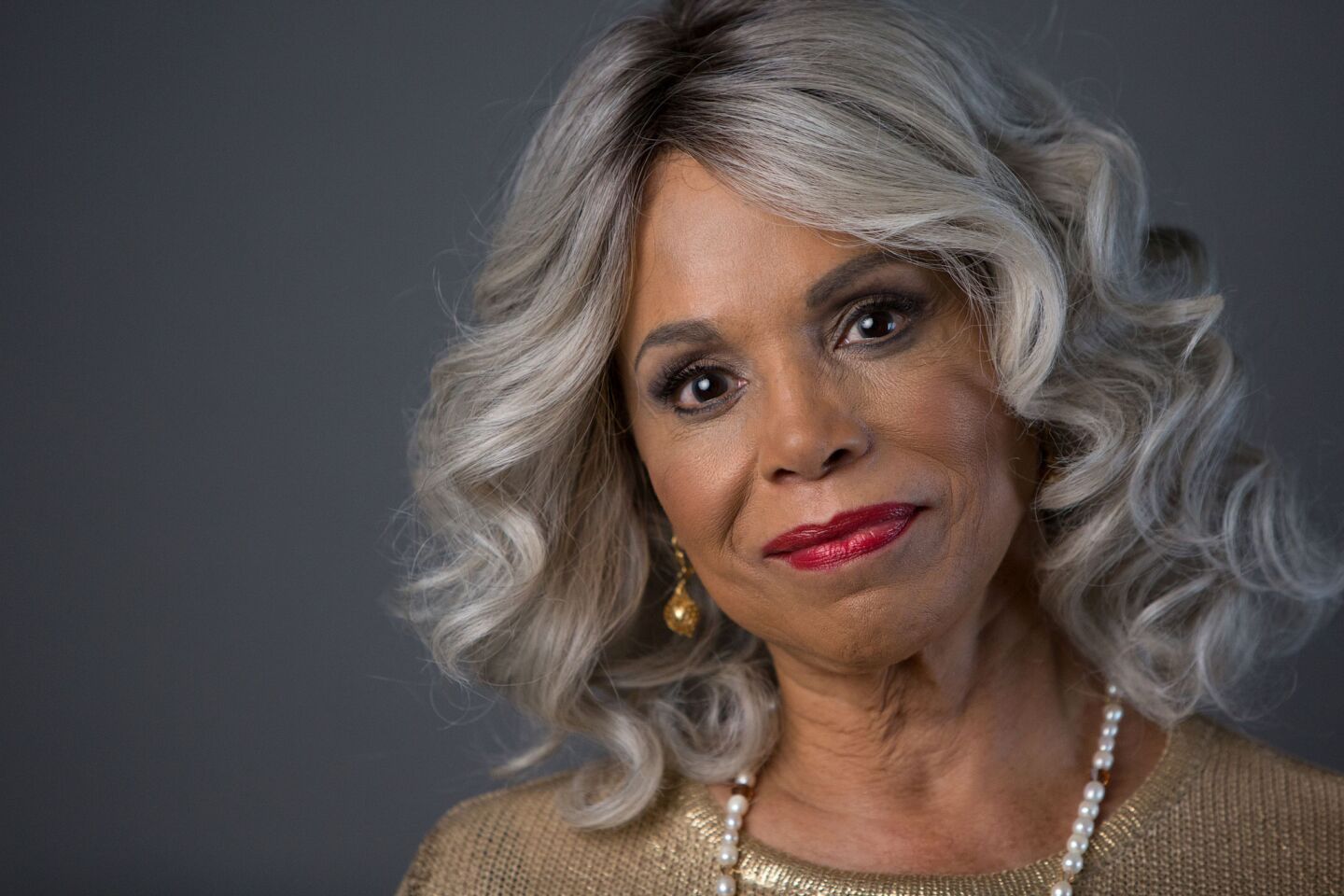 Now: Lynne Moody on May 11, 2016.
(Amy Sussman / Invision / Associated Press)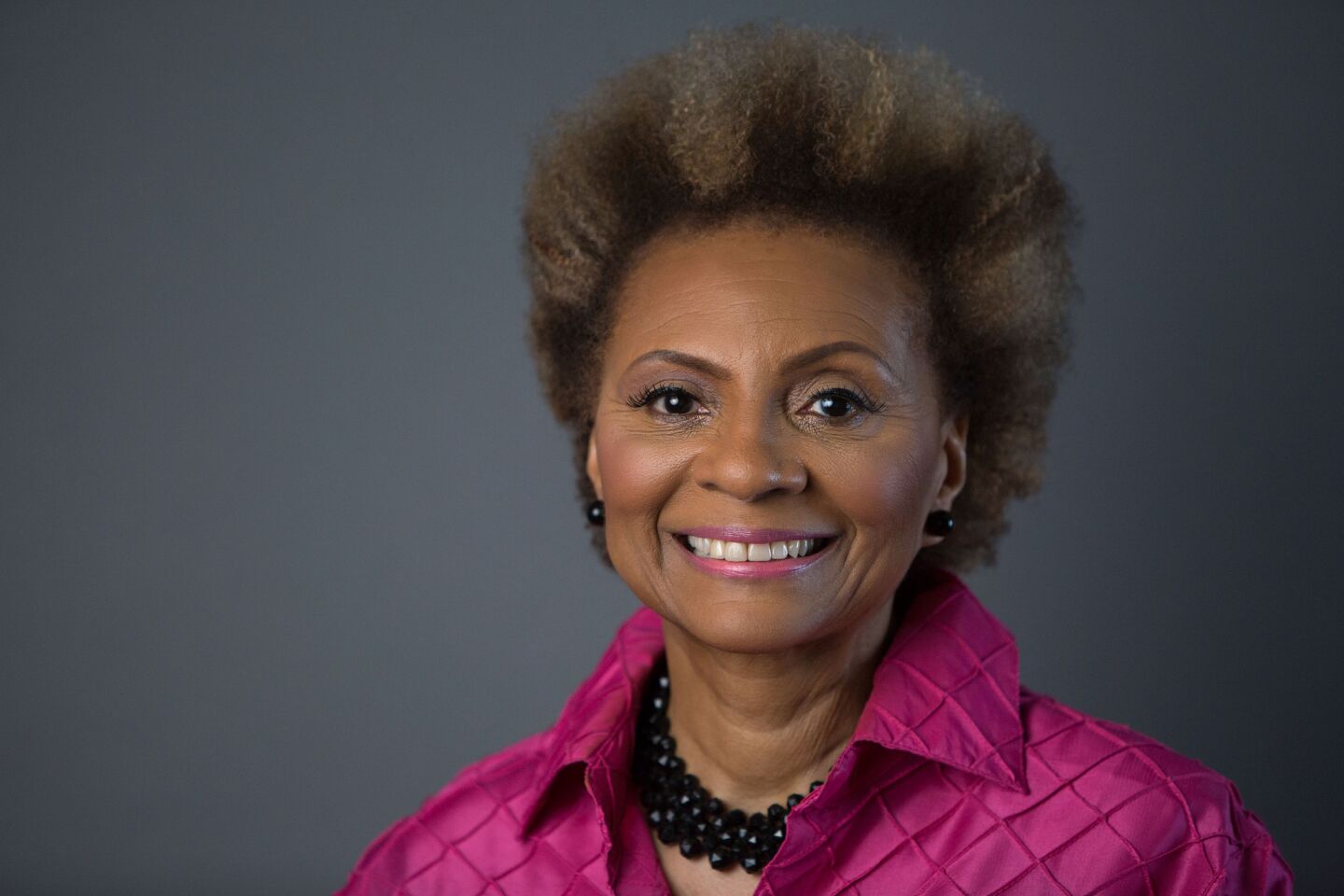 Now: Leslie Uggams on May 11, 2016.
(Amy Sussman / Invision / Associated Press)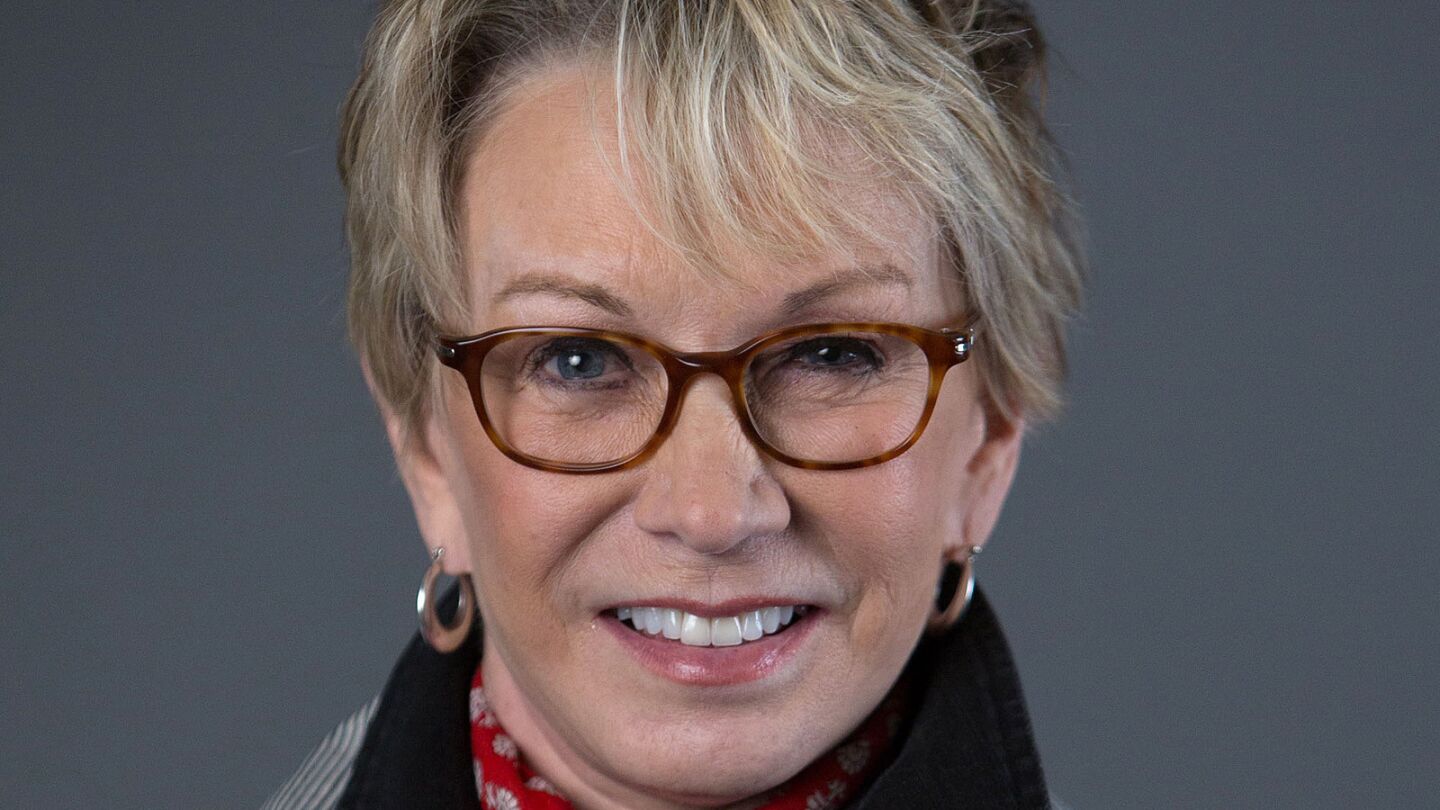 Now: Sandy Duncan on May 11, 2016.
(Amy Sussman / Invision / Associated Press)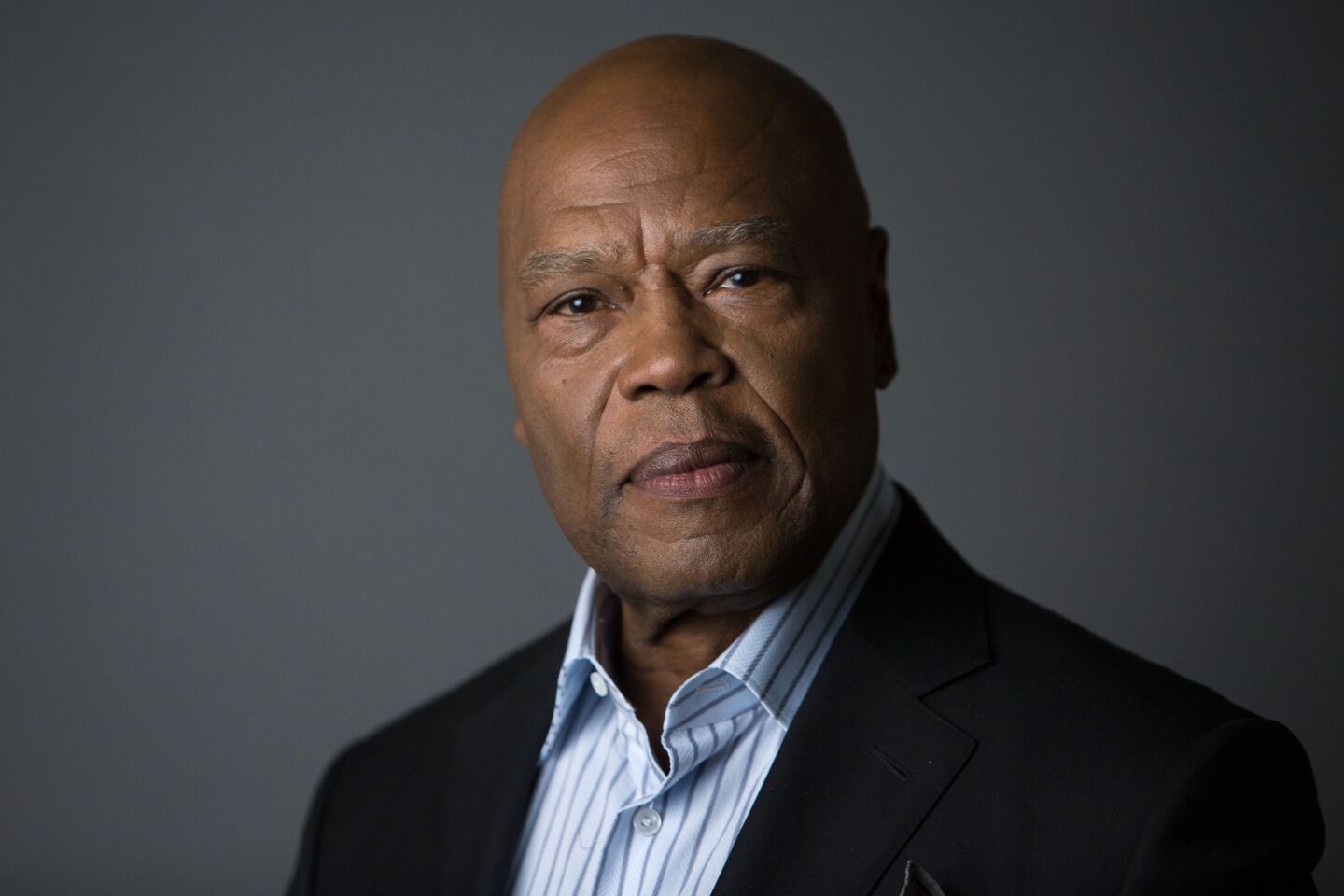 Now: Georg Stanford Brown on May 11, 2016.
(Amy Sussman / Invision / Associated Press)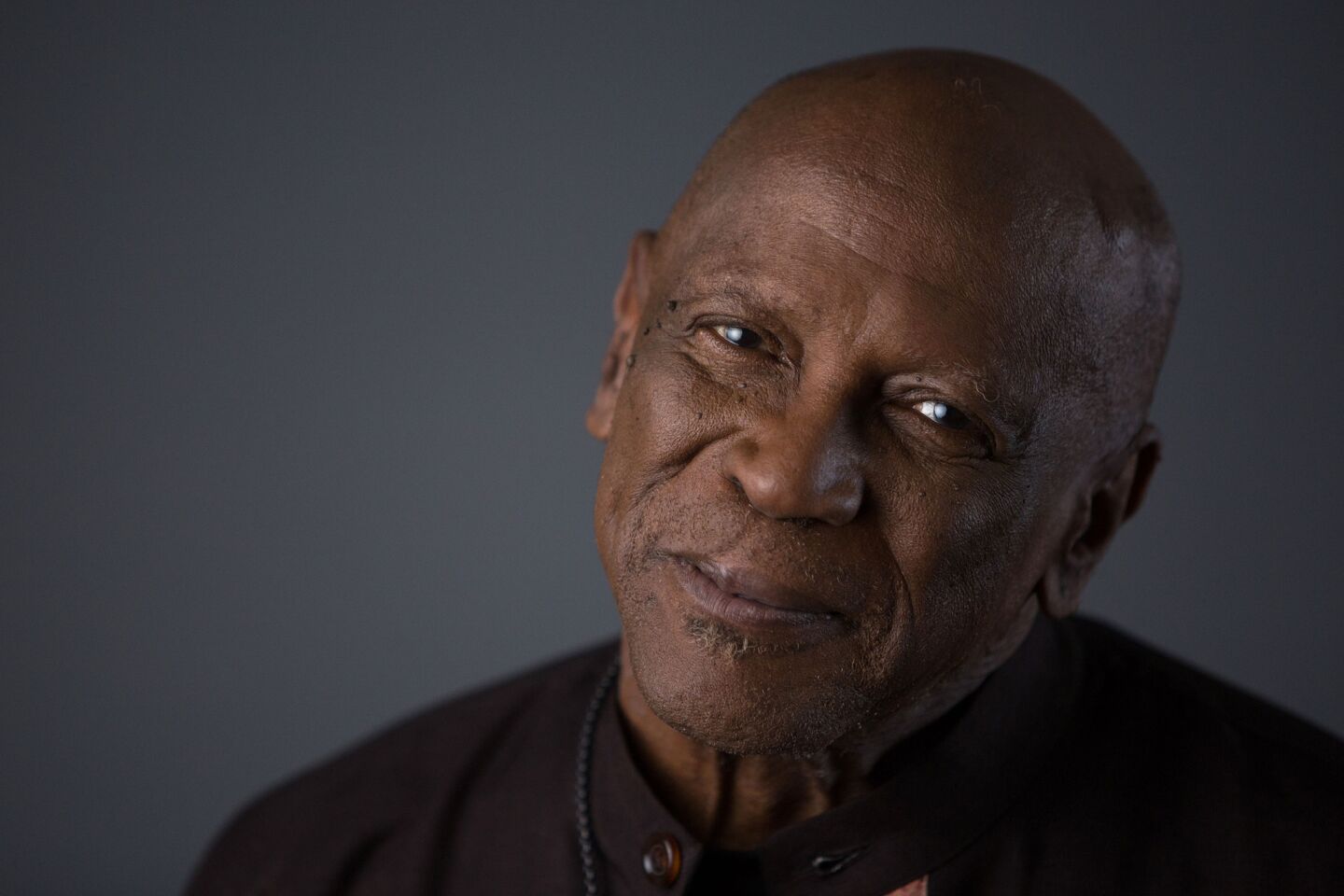 Now: Louis Gossett Jr. on May 11, 2016.
(Amy Sussman / Invision / Associated Press)
Between the "Roots" remake, "Underground" and "12 Years a Slave," it seems like pop culture is ready to revisit slavery. Why now?
Gossett: There's such an incredible history that we need to speak about, and we can't wait for somebody to do it for us. Our children desperately need to know on whose shoulders they stand.
Vereen: I was watching something last night called "Gods of Egypt." They were all white people. They're telling the story, but they're telling the lie.
Vereen: You know the reason "Hamilton" is such a big hit on Broadway now? It's because it's collective. I look at "Hamilton," I see myself. I say, "Wow, I'm a part of America. I helped build it."
MORE 'ROOTS':
'Roots' grows deeper in new version of slavery epic on History
'Roots' is still fresh and shocking 40 years later
From the archives - Lots of firsts for Alex Haley's film
From the archives - Roots': Producer Stan Marguilies wants success, 'but there's more at stake'
From the archives - Recalling a milestone moment: LeVar Burton joins tributes to the historic miniseries 'Roots'
From the archives - Sour notes linger between Gerald Fried and Quincy Jones after 'Roots' airs
---
Get our L.A. Goes Out newsletter, with the week's best events, to help you explore and experience our city.
You may occasionally receive promotional content from the Los Angeles Times.