'Roots' is still fresh and shocking 40 years later
"Roots" premiered on ABC in January 1977, just a few months after Alex Haley published the historical novel upon which it was based -- a phenomenon on the back of a phenomenon.
Now remade for the flat-screen generations by History, the new version will surely reap the benefits of 40 extra years of technological innovation and historical research. (The accuracy of Haley's own research has been questioned, and in settling a lawsuit, he admitted plagiarizing material from Harold Courlander's novel "The African." But this doesn't lessen the cultural impact of the series, and there is much to admire in the original, as antiquated as it can now seem.)
Broadcast over eight consecutive nights, it was the very definition of a television event. An estimated 100 million people watched its final episode; it was nominated for 37 Emmys and won nine. Executive producer David L. Wolper Jr., who bought the film rights while Haley's bestseller was still being written, had a career encompassing Jacques Cousteau documentaries, "Welcome Back, Kotter" and the opening ceremonies of the 1984 Summer Olympic Games. Screenwriter William Blinn had written the hit TV movie "Brian's Song"; later, he would create "Starsky & Hutch" and co-write the Prince film "Purple Rain."
It was grand, but it was also appealingly familiar, cast with actors well-known from TV and film, , including "Good Times" dad John Amos, Leslie Uggams, Richard Roundtree, Scatman Crothers, Roxie Roker from "The Jeffersons," Louis Gossett Jr., Ben Vereen, Lawrence Hilton-Jacobs, Raymond St. Jacques and Moses Gunn.
Olivia Cole, then known mainly for the soap opera "Guiding Light," won a well-deserved Emmy playing Mathilda, the wife of Chicken George, the grandson of Kunta Kinte; Cicely Tyson, who three years earlier had earned an Emmy of her own for the CBS TV movie "The Autobiography of Miss Jane Pittman," played his grandmother. Although that film anticipated some of the themes of "Roots," the miniseries' abundance of African American leads and stories was still unprecedented, and its depiction of the slave trade and economy still fresh and shocking.
Sympathetic, even beloved, white TV stars, including Robert Reed, Ralph Waite, Lorne Greene, Vic Morrow, Lloyd Bridges, Sandy Duncan and Ed Asner, were enlisted to play unsympathetic roles. Transforming actors who elsewhere seemed like family into people of ill or, at best, weak will made their characters somehow more ordinary -- and because more ordinary, more disturbing.
-----------
For the Record
May 26, 2016, 3:16 p.m.: An earlier version of this post described the character Mathilda as the wife of Kunte Kinte; she was the wife of his grandson, Chicken George.
------------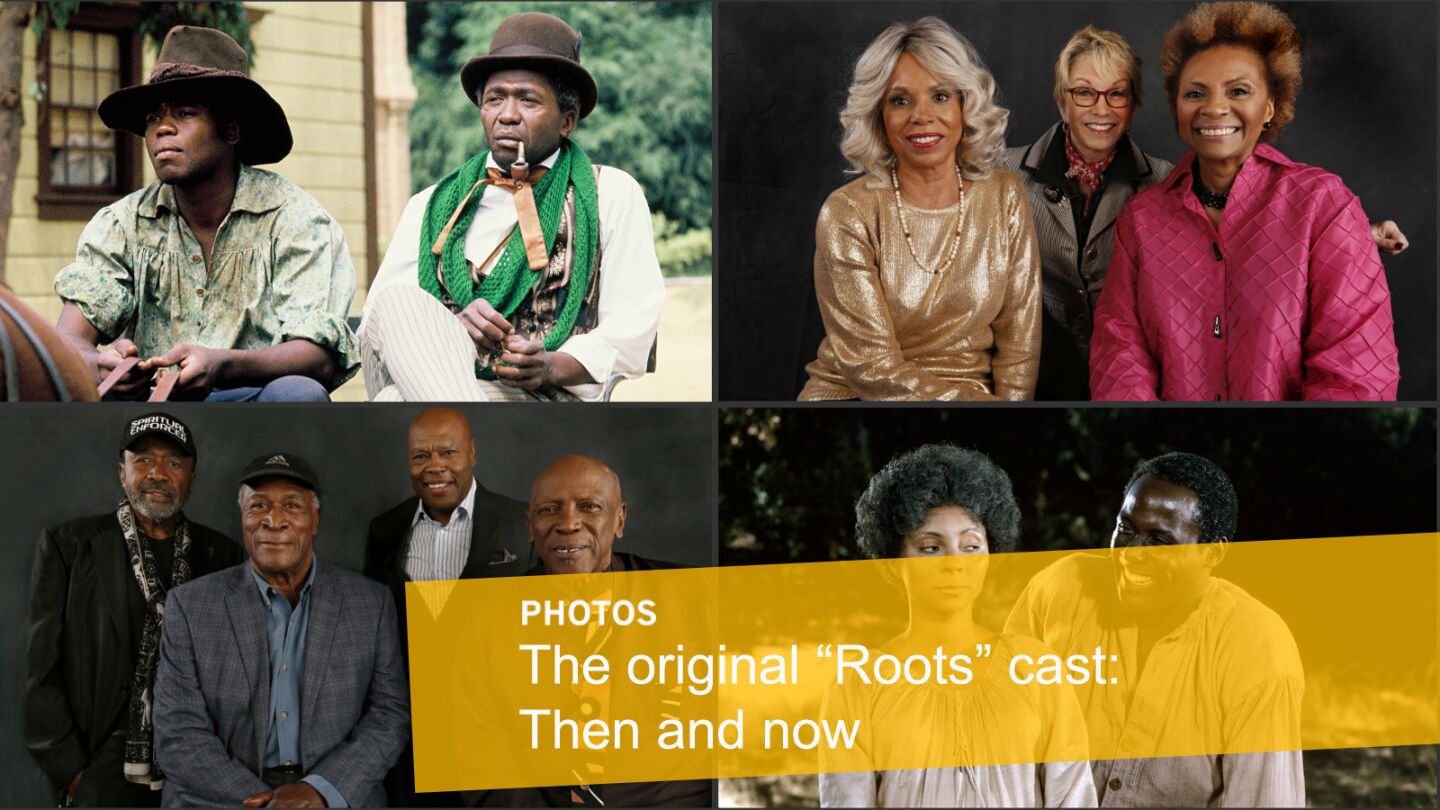 'Roots'
(Clockwise from left: ABC Photo Archives / ABC via Getty Images; Carolyn Cole / Los Angeles Times; Carolyn Cole / Los Angeles Times; ABC)
Now: The original members of the TV show "Roots," pictured on May 11, 2016: John Amos, left, Lynne Moody, Ben Vereen, Leslie Uggams, Georg Stanford Brown, Louis Gossett Jr., Sandy Duncan. Here are some photos from their roles in 1977 and now.
(Carolyn Cole / Los Angeles Times)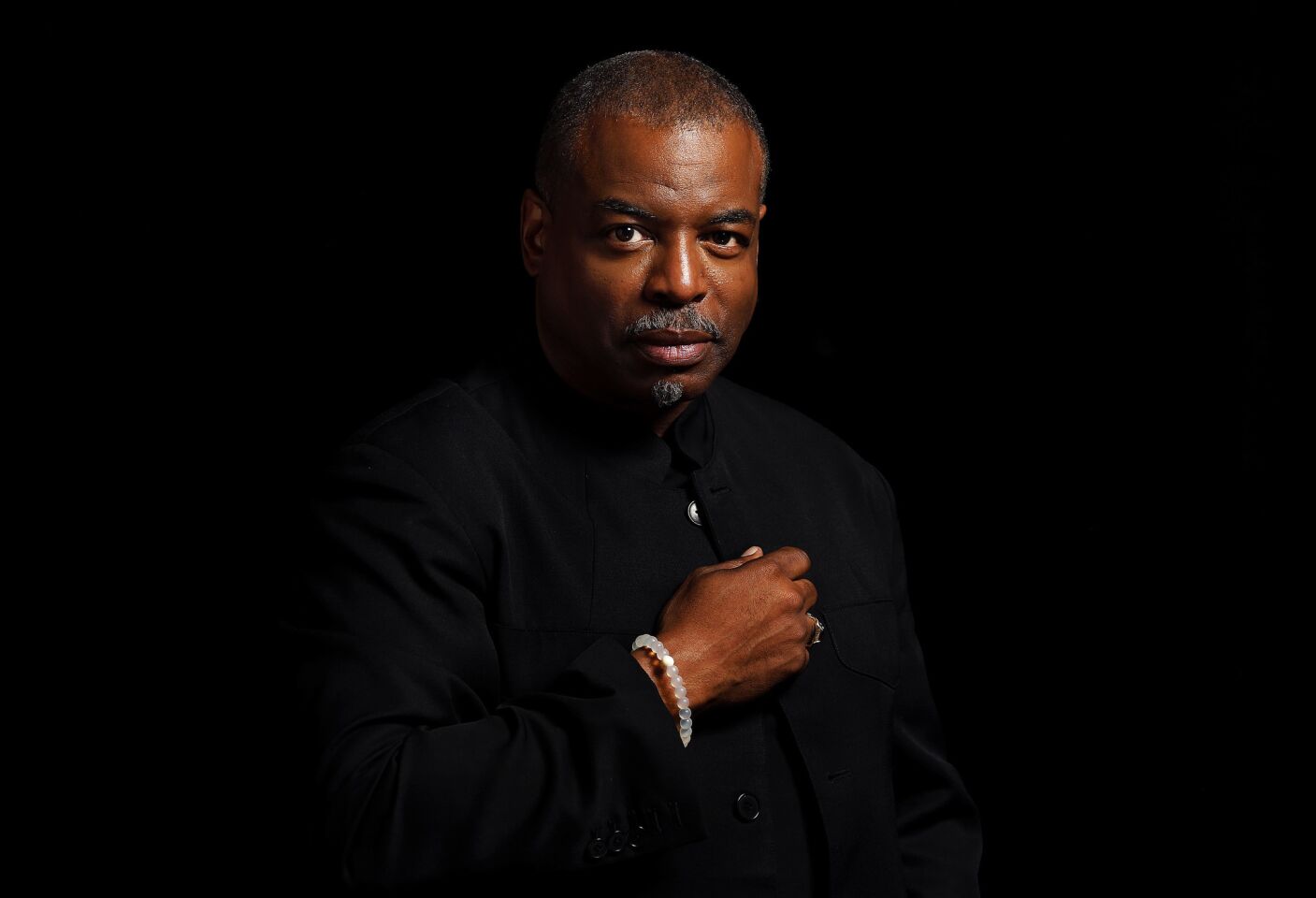 Now: LeVar Burton on May 9, 2016.
(Mel Melcon / Los Angeles Times)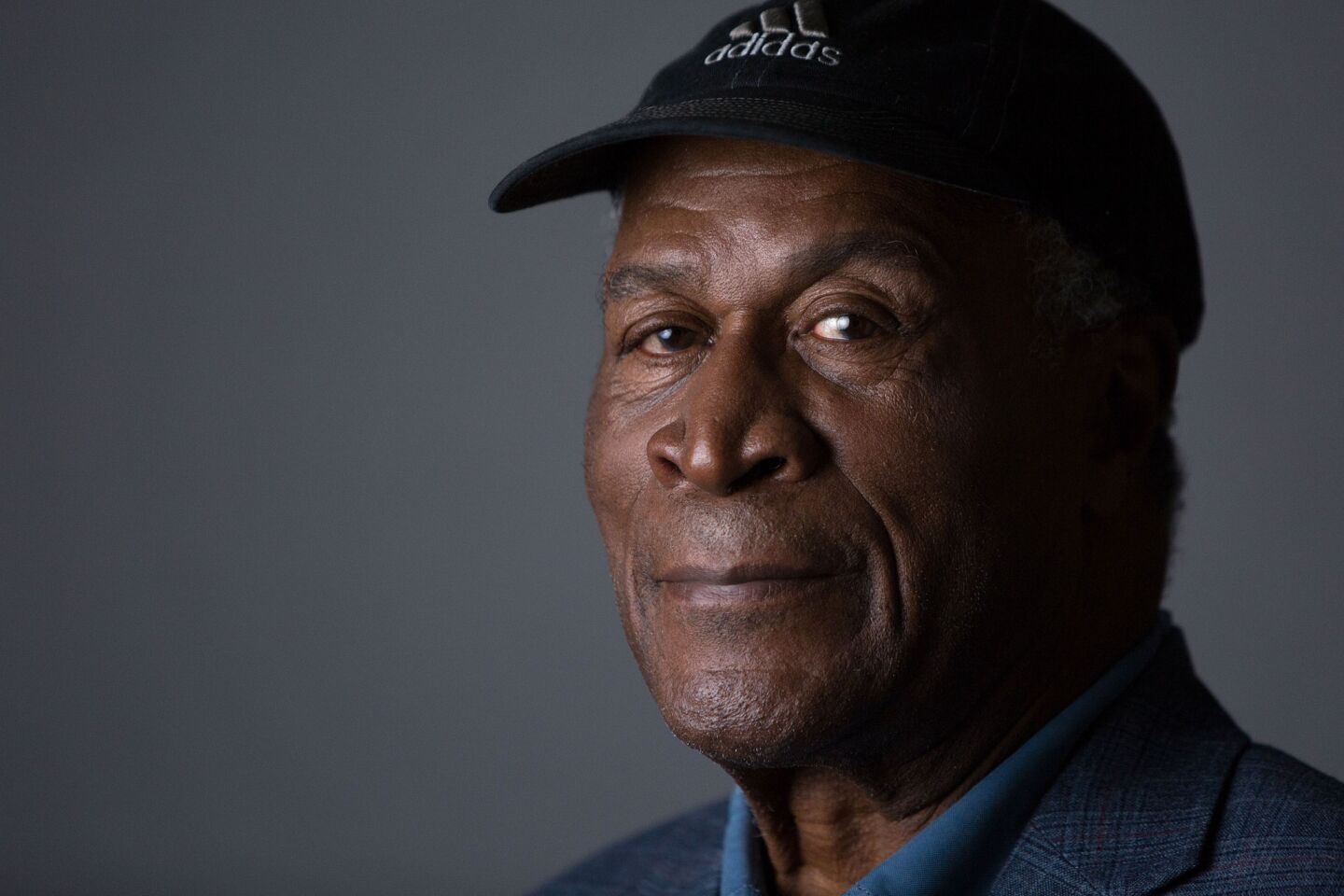 Now: John Amos on May 11, 2016.
(Amy Sussman / Invision / Associated Press)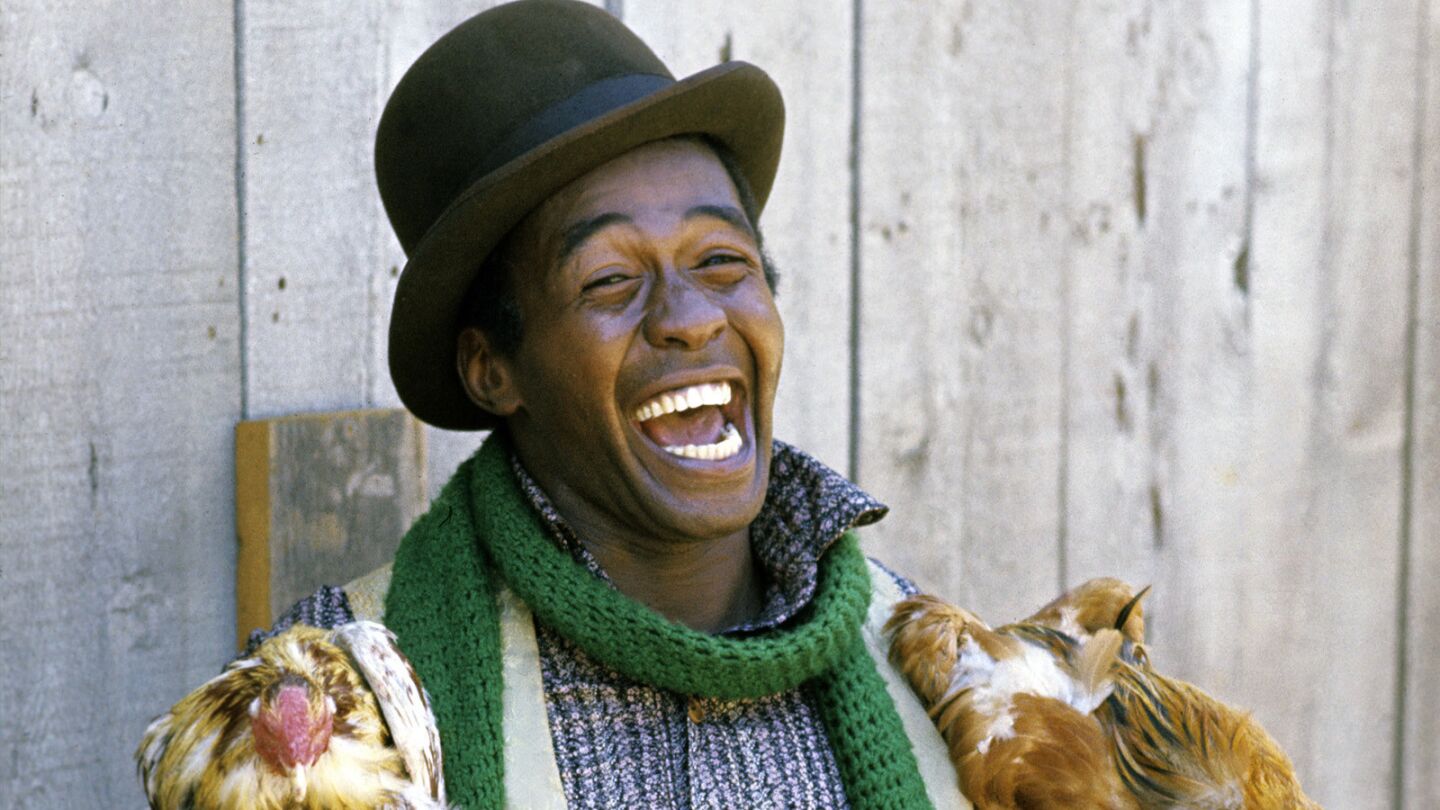 Then: Ben Vereen as Chicken George in a scene from ABC's "Roots," which aired in 1977.
(Amy Sussman / Invision / Associated Press)
Now: Ben Vereen on May 11, 2016.
(Amy Sussman / Invision / Associated Press)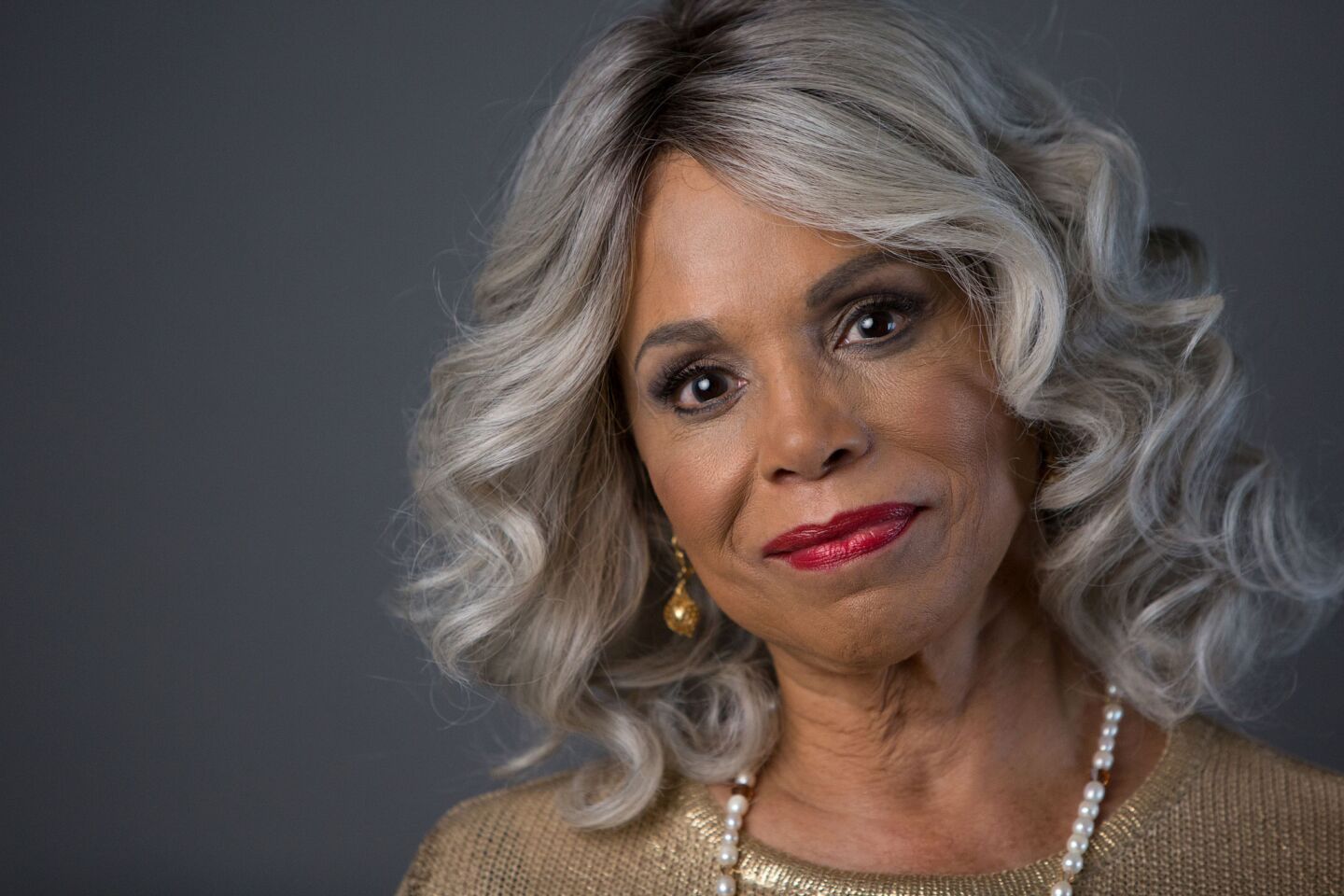 Now: Lynne Moody on May 11, 2016.
(Amy Sussman / Invision / Associated Press)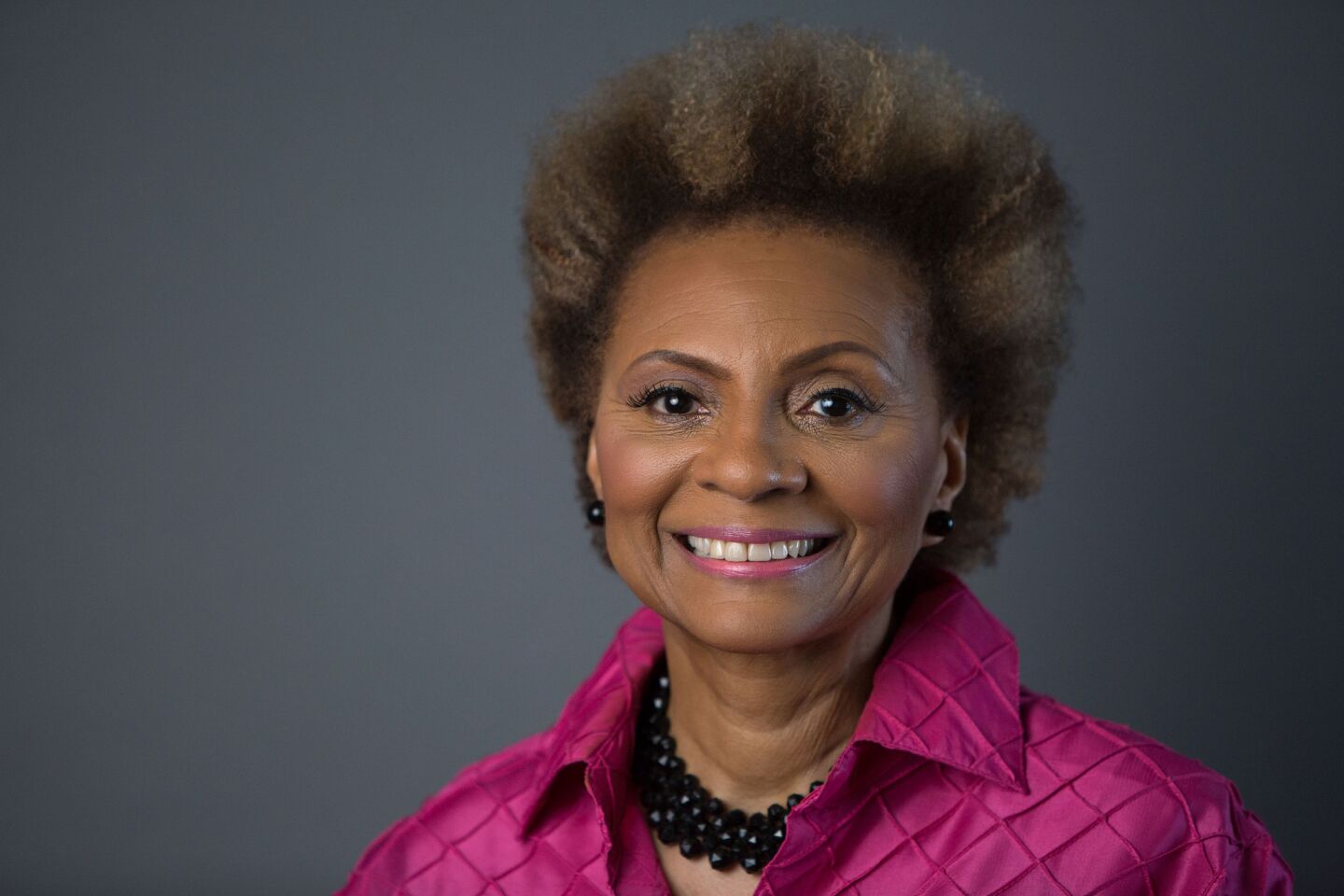 Now: Leslie Uggams on May 11, 2016.
(Amy Sussman / Invision / Associated Press)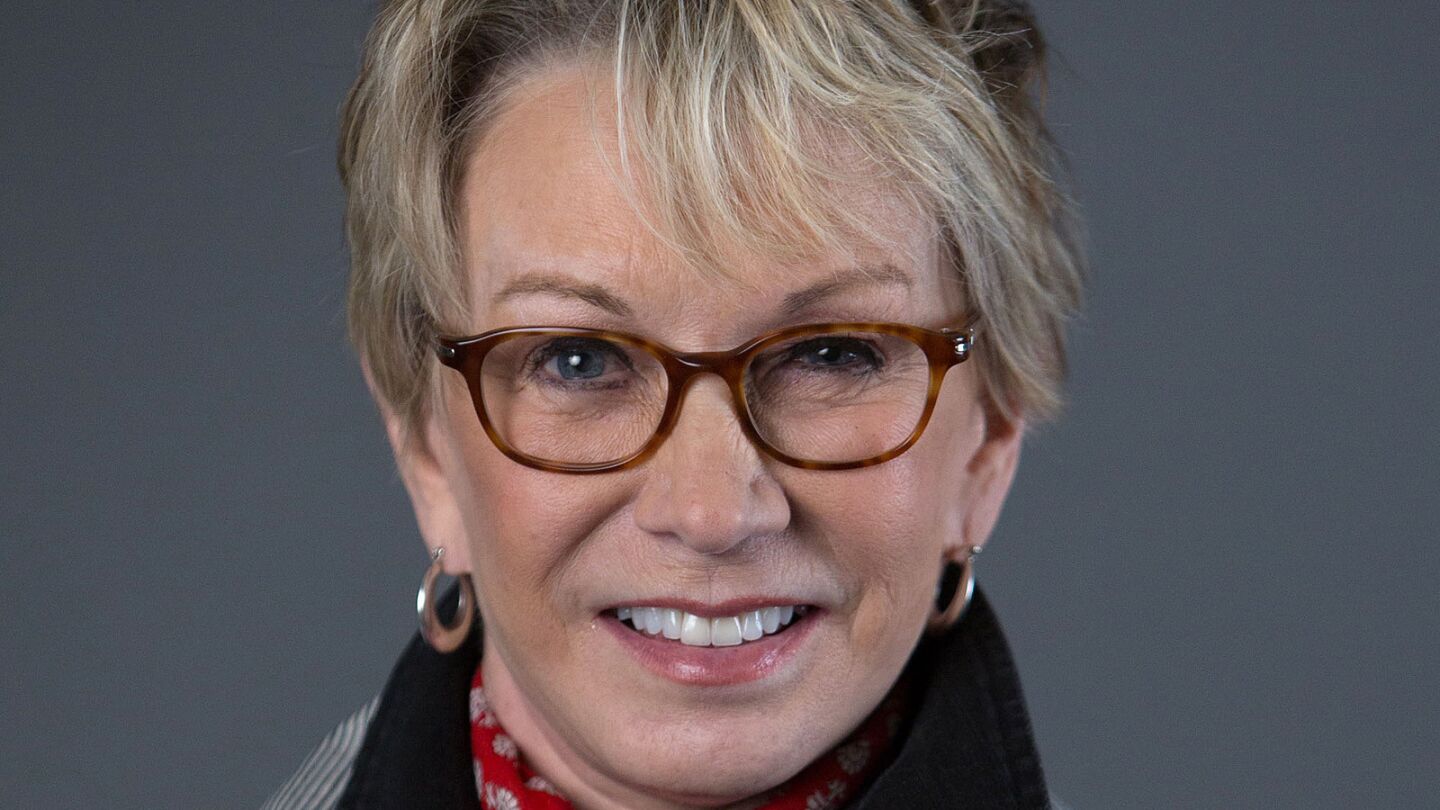 Now: Sandy Duncan on May 11, 2016.
(Amy Sussman / Invision / Associated Press)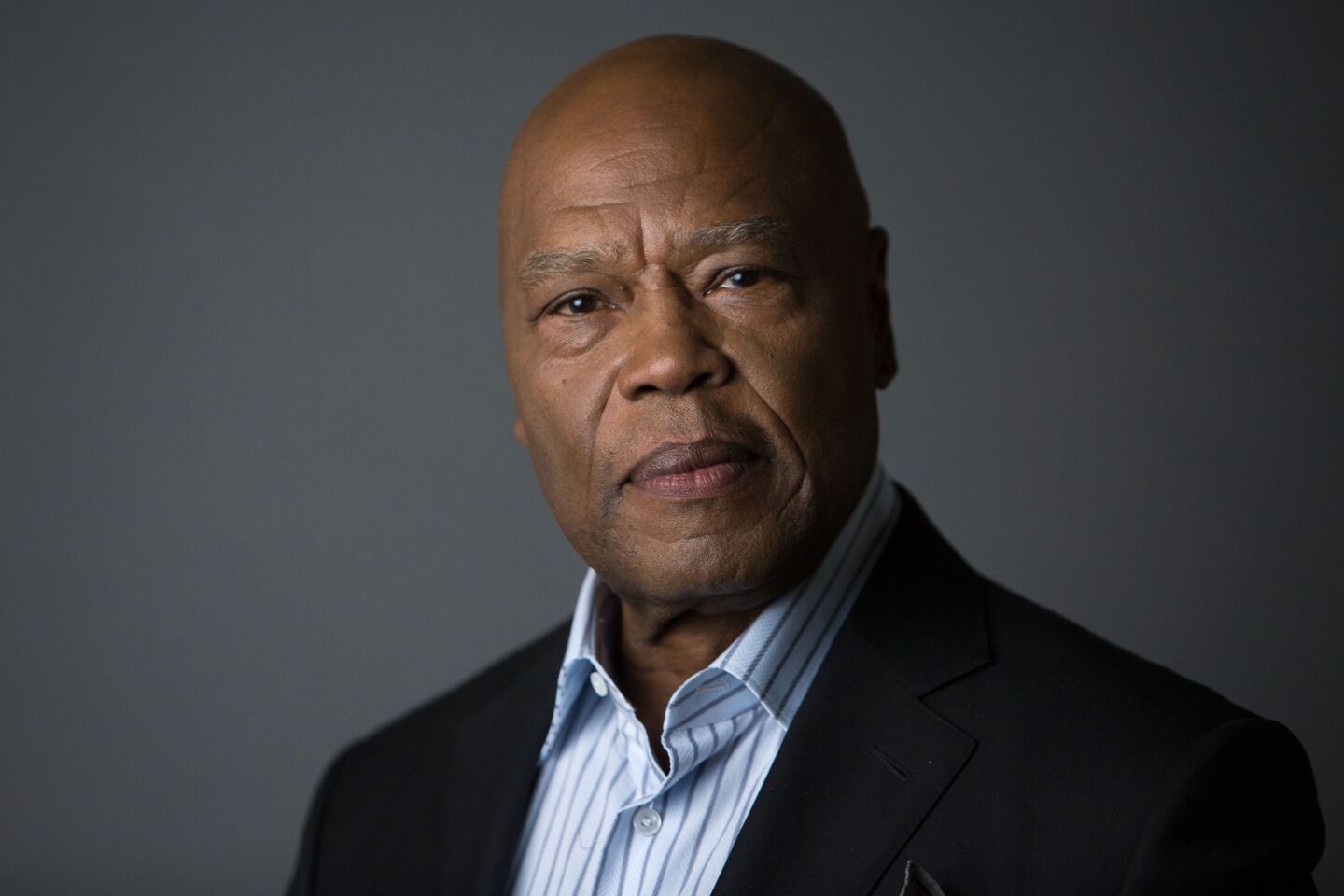 Now: Georg Stanford Brown on May 11, 2016.
(Amy Sussman / Invision / Associated Press)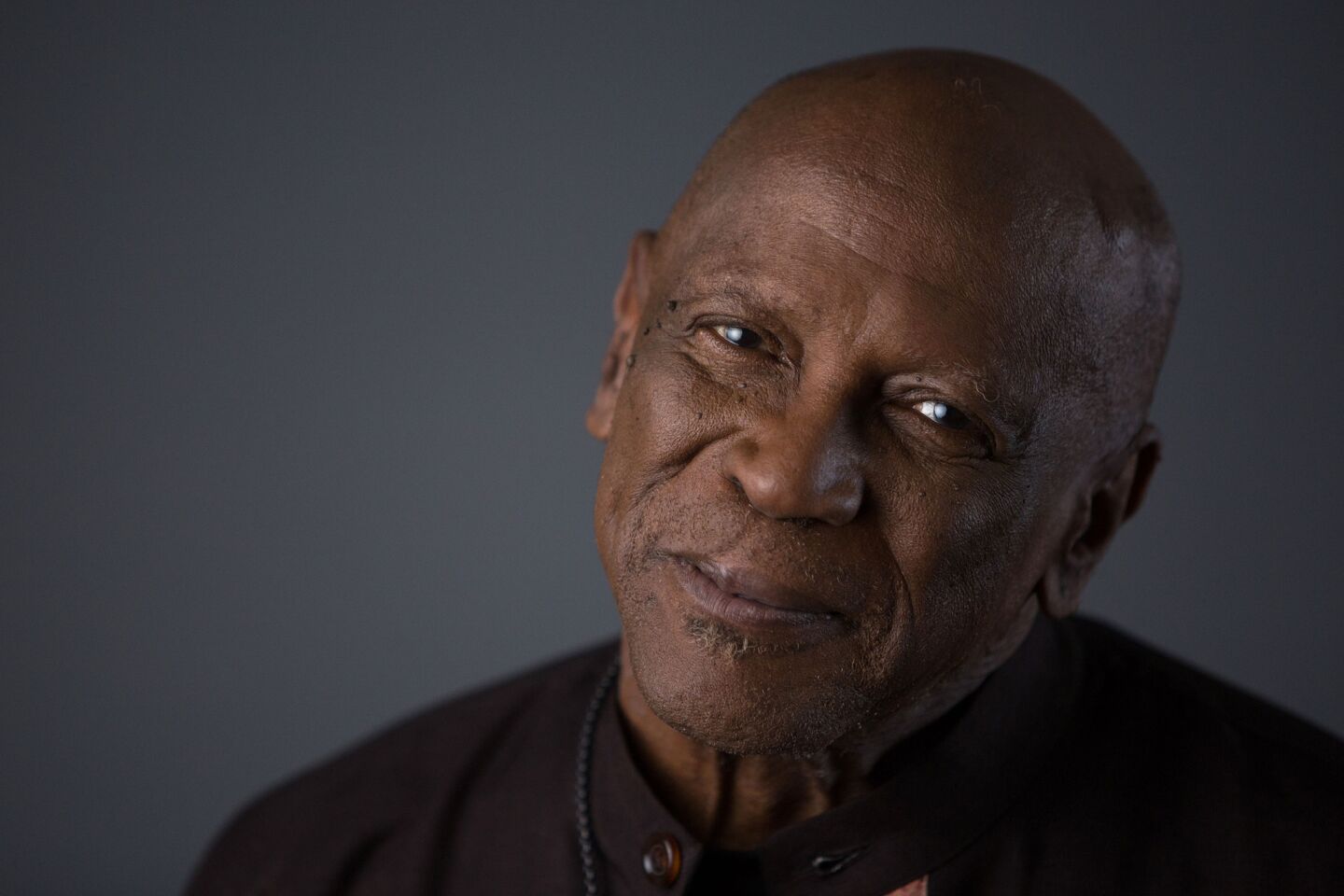 Now: Louis Gossett Jr. on May 11, 2016.
(Amy Sussman / Invision / Associated Press)
Though it may alienate younger viewers that "Roots" most of the time looks like what it is -- 1970s television -- that is no failing, and in many ways a plus. The boxier screen of the time made TV a medium of close-ups and two-shots, more congenial to conversation and argument than spectacle and action. It had an intimate, confidential air. Whatever is stiff or silly about "Roots" -- its opening credits look ridiculously like the cover of a romance novel -- also makes it feel more lifelike, more authentic. In its most awkward moments, it has the energy and honesty of community theater.
History is both fundamental and incidental to the story. Haley subtitled his book "The Saga of an American Family" -- his -- and though "Roots" is inevitably about the American slave trade and economy, the Civil War and Reconstruction, it is more to the point about particular people, their love stories and generational conflicts, which, though shaped by their circumstances, also transcend them.
MORE 'ROOTS':
For the original cast of 'Roots,' it was a mind-blowing series
'Roots' grows deeper in new version of slavery epic on History
From the archives - Lots of firsts for Alex Haley's film
From the archives - 'Roots': Producer Stan Marguilies wants success, 'but there's more at stake'
From the archives - Recalling a milestone moment: LeVar Burton joins tributes to the historic miniseries 'Roots'
From the archives - Sour notes linger between Gerald Fried and Quincy Jones after 'Roots' airs
---
The complete guide to home viewing
Get Screen Gab for everything about the TV shows and streaming movies everyone's talking about.
You may occasionally receive promotional content from the Los Angeles Times.