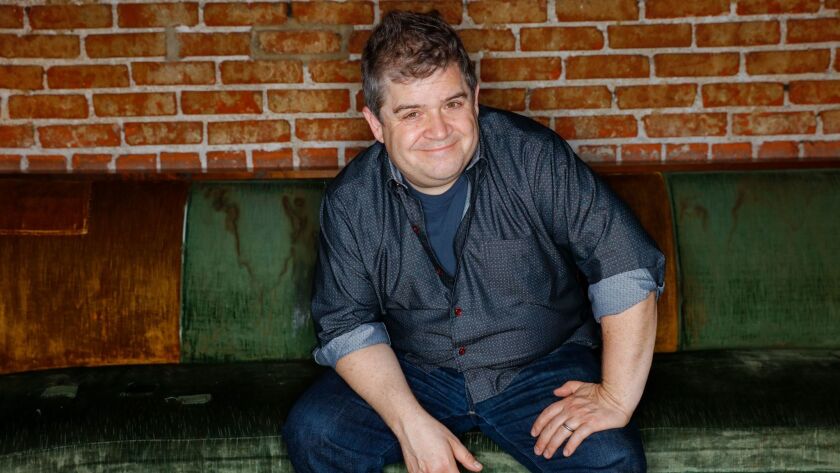 UNDERRATED
Patton Oswalt's "Annihilation":There aren't many stand-up comics with the courage to take audiences into the depths of some dark emotions and and still bring them back laughing. In his first special since his wife, Michelle McNamara, died unexpectedly last year, Oswalt touches on some grim realities including our political climate, and he's at his most vulnerable in material that takes on the necessary absurdity of rebuilding one's life after loss. But in his steady hands, grief is confronted as something survivable with unflinching humanity and humor.
David Weiss: An under-the-radar artist outside of New York City, this veteran trumpeter has helped lead tributes to the likes of Wayne Shorter and Freddie Hubbard along with his ongoing work with his hard-swinging group the Cookers. Fronting his band Point of Departure, Weiss' new album "Wake Up Call" flexes a barbed, hard-charging funk edge on an all-covers set that includes nods to Mahavishnu Orchestra, Tony Williams and Joe Henderson. He comes to L.A. next month with a run of shows at the Blue Whale (Nov. 5), the Mint (Nov. 6) and Vitello's (Nov. 8).
OVERRATED
"The Blackcoat's Daughter" (2017): With Halloween almost here, there's a natural drive for a scary movie marathon. But you'll find more reliable chills from a classic like "The Exorcist" than this newcomer, which earned some strong reviews. Directed by Oz Perkins (son of "Psycho's" Anthony), the movie coasts on atmosphere with a demonic possession storyline led by Kiernan Shipka, who was last seen as Sally Draper in "Mad Men." By the time the film's parallel timeline is revealed, the characters are too underdeveloped to leave an impression.
Justin Timberlake, Super Bowl halftime star: The NFL has entered an odd phase in its cultural dominance — a seeming inability to avoid mishandling even the most mundane decision. The latest involves this pop star, who last shared this stage with Janet Jackson in 2004 for a show that's been remembered for her "wardrobe malfunction." While Timberlake's role in that (very much planned) exposure has evidently been absolved with word of his gig at the game next year, Jackson took most of the blame and, barring a much-deserved reunion, remains unfairly shut out.
See the most-read stories in Entertainment this hour »
Follow me over here @chrisbarton.
ALSO:
Review: Hulu's 'Too Funny to Fail' looks at the legacy of the doomed 'Dana Carvey Show'
'Spielberg' dives deep into the filmmaker's venerated career
---