Overrated/Underrated: Celebrating jazz in 'Playing Changes,' and let's mock the Oscars one more time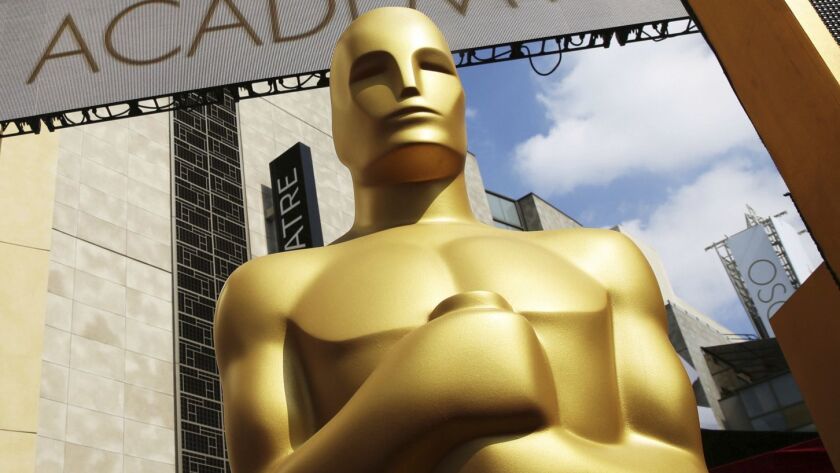 UNDERRATED
"Random Acts of Flyness" on HBO: Created by artist and filmmaker Terence Nance (best known for the revered 2012 feature "An Oversimplification of Her Beauty"), this newcomer is billed as a sketch comedy series, but its methods and material stretch well beyond that format's usual reach. Functioning at times like a surrealist sequel to MTV2's weirdo comedy series "Wonder Showzen" from the mid-'00s, "Flyness" artfully addresses various realities of the experience of being black in America and, like all the best comedy, walks fearlessly with a sense of real tragedy with bits like an imaginary children's show called "Everybody Dies" and Jon Hamm's "White Thoughts." (Warning: The video below includes foul language.)
Nate Chinen's "Playing Changes": If you've been paying attention to jazz of late — or, from time to time, this column — you might get the impression we're in the midst of a fertile, boundary-pushing time in the music. That fact gets a thorough and thoughtful examination with this book by NPR contributor and jazz critic Nate Chinen, who looks at the work of a generation of artists that includes Kamasi Washington, Cécile McLorin Salvant and Jason Moran and finds a level of imagination and expression that has stretched the genre beyond the "jazz wars" of years ago into an ever-expanding sound of endless possibility.
OVERRATED
The Oscars' pandering: In a move that — like some of its previous broadcasts — must find its biggest fans inside the Academy of Motion Picture Arts and Sciences offices, the Oscars elected to address its declining ratings by, among other things, introducing a category that's called, more than a bit condescendingly, "outstanding achievement in popular film." You know, all those movies that drag people away from Netflix to the multiplex. The change begs the question of why the academy feels its show needed a glorified participation trophy, to say nothing of how to characterize the rest of the nominees. Should we assume they're "unpopular"?
Our reality TV reality: If you were to have placed a bet some five years ago that for a time the year 2018 would be consumed by drama between the U.S. president and allegations in a tell-all memoir from former White House staffer Omarosa Manigault Newman, the length of those odds might have been enough to fund a very long vacation. While it's already been said that the sense of political theater by the current administration is undeniably informed by the mind of "Apprentice" creator Mark Burnett, our current capacity for new and strange story lines is outpacing the source material. What's the best way to get voted off this island?
Follow me over here @chrisbarton.
ALSO:
---
The complete guide to home viewing
Get Screen Gab for everything about the TV shows and streaming movies everyone's talking about.
You may occasionally receive promotional content from the Los Angeles Times.