ESPN's Chris Broussard sparks uproar with Jason Collins remarks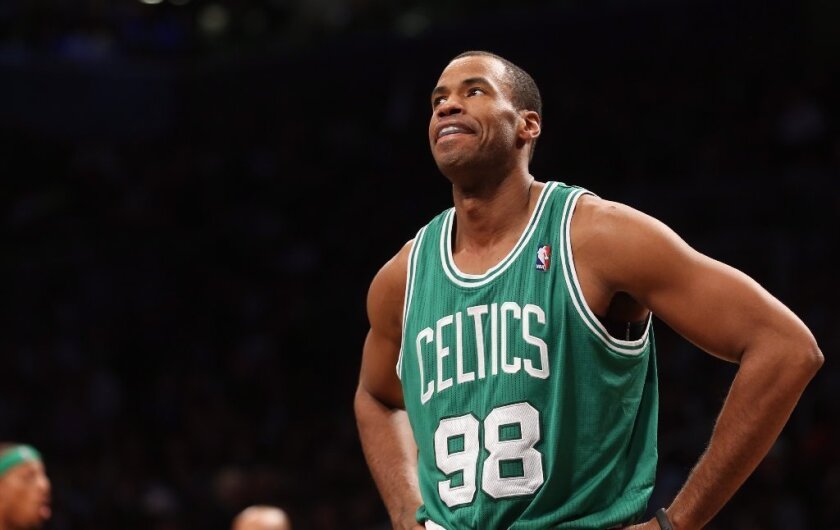 Chris Broussard usually offers expertise on fast breaks and zone defense, but on Monday he drove right into America's culture wars by calling homosexuality "an open rebellion to God" and implying that gay people can't be Christians.
Speaking on ESPN's "Outside the Lines," the basketball analyst and former New York Times writer was discussing NBA player Jason Collins, who in a landmark move just became the first active player in one of the major pro sports to come out as gay. Collins revealed his sexual orientation in a first-person Sports Illustrated story.
"I'm a Christian. I don't agree with homosexuality," Broussard said. "I think it's a sin, as I think all sex outside of marriage between a man and a woman is.
"If you're openly living in unrepentant sin ... that's walking in open rebellion to God and to Jesus Christ," he added.
He also expressed some irritation that those who disapprove of homosexuality are, he says, labeled as intolerant and bigoted.
Broussard was not saying anything he had not said publicly before; in a 2009 blog post, he called homosexuality a sin after saying he nevertheless believed the NBA was ready for an openly gay player.
But with the far-reaching platform of ESPN — a top-rated network owned by Walt Disney Co. — Broussard took on a polarized subject at the top of a news cycle. So his comments exploded across social media.
Liberals and gay-rights proponents took Broussard to task. Kelly Dwyer of Yahoo! Sports wrote: "Gay young men and women have an impossibly tough time growing up and attempting to fit in, even as our culture shifts to become a more tolerant society. The last thing they need is to see someone like Chris Broussard, who ESPN (and by extension, the NBA) trusts as its voice both at games and in-studio, to be referring to them as sinners who are in 'open rebellion to God.' "
PHOTOS: Celebrities by The Times
But many conservatives banded with Broussard as the reaction came in. Commentator Michelle Malkin tweeted that Broussard's critics were part of a "Tolerance Mob."
What do you think of Chris Broussard's remarks?
ALSO:
CBS renews 'Two and a Half Men' for its 11th season
Connie Britton wants to see a 'Friday Night Lights' movie
Alex Trebek about to retire from 'Jeopardy?' Not necessarily
Twitter: @scottcollinsLAT
Real places, fake characters: TV's bars and eateries
PHOTOS: 'The Ellen DeGeneres Show' through the years
PHOTOS: Violence in TV shows
---
Inside the business of entertainment
The Wide Shot brings you news, analysis and insights on everything from streaming wars to production — and what it all means for the future.
You may occasionally receive promotional content from the Los Angeles Times.