Barbara Walters to retire from TV journalism
Barbara Walters has interviewed numerous world leaders and tastemakers, but often, her celebrity interviews are even more riveting. This 1999 chat with Elizabeth Taylor was the star's first interview after her brain surgery.
(Craig Sjodin / ABC)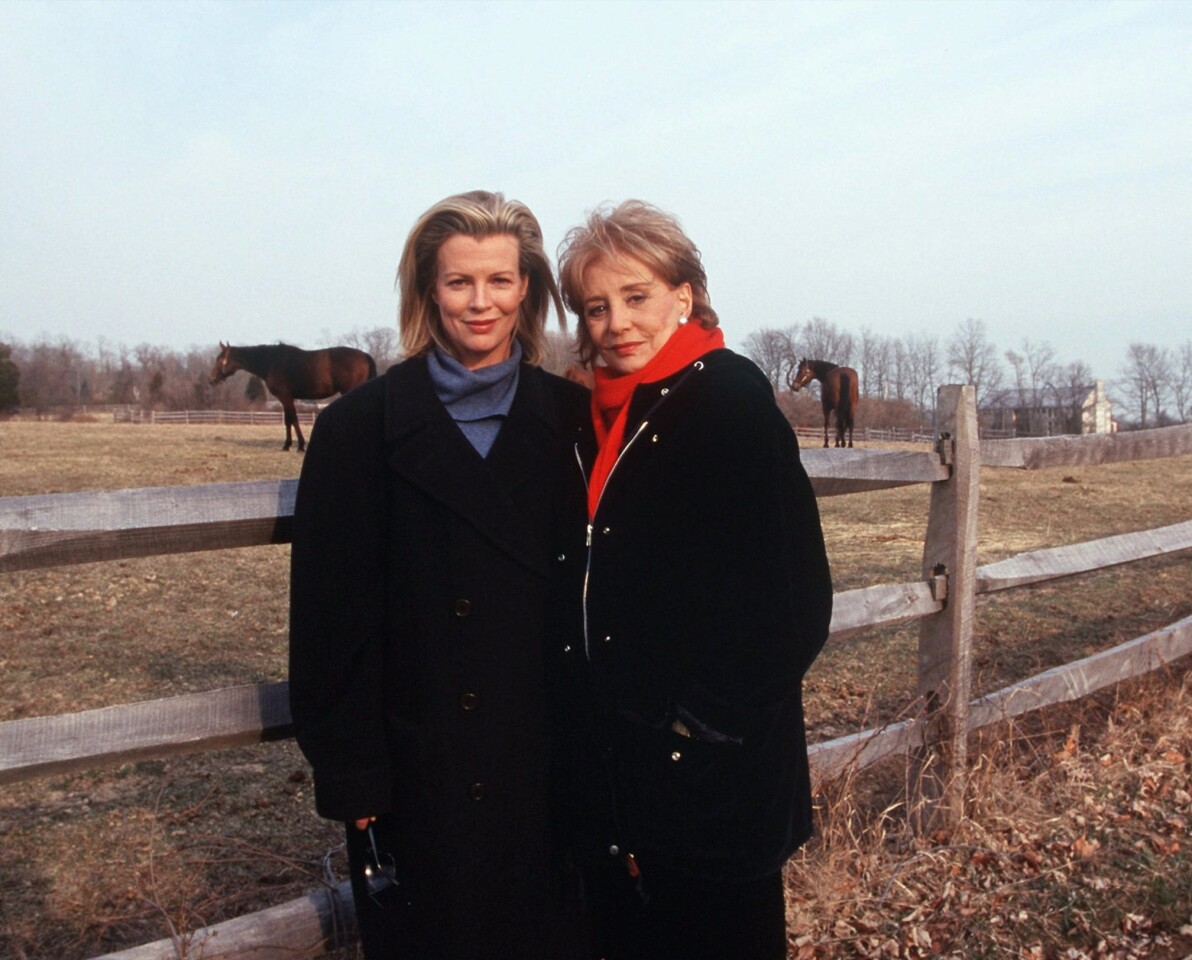 Barbara Walters and Kim Basinger (1998).
(ABC)
Barbara Walters with Tom Hanks, one of her 10 most fascinating people of 1998.
(ABC)
Barbara Walters speaks with Michael J. Fox in his first television interview since confirming that he had Parkinson's disease.
(Virginia Sherwood / ABC News)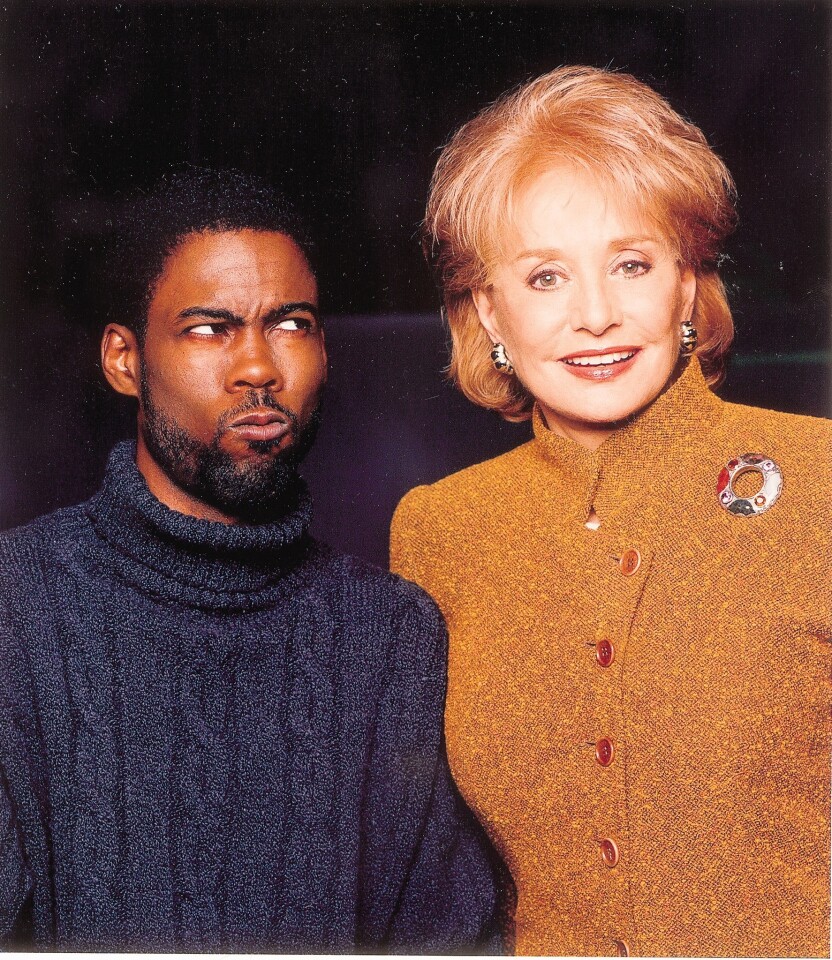 Barbara Walters and Chris Rock, one of her 10 most fascinating people of 1998.
(Virginia Sherwood / ABC)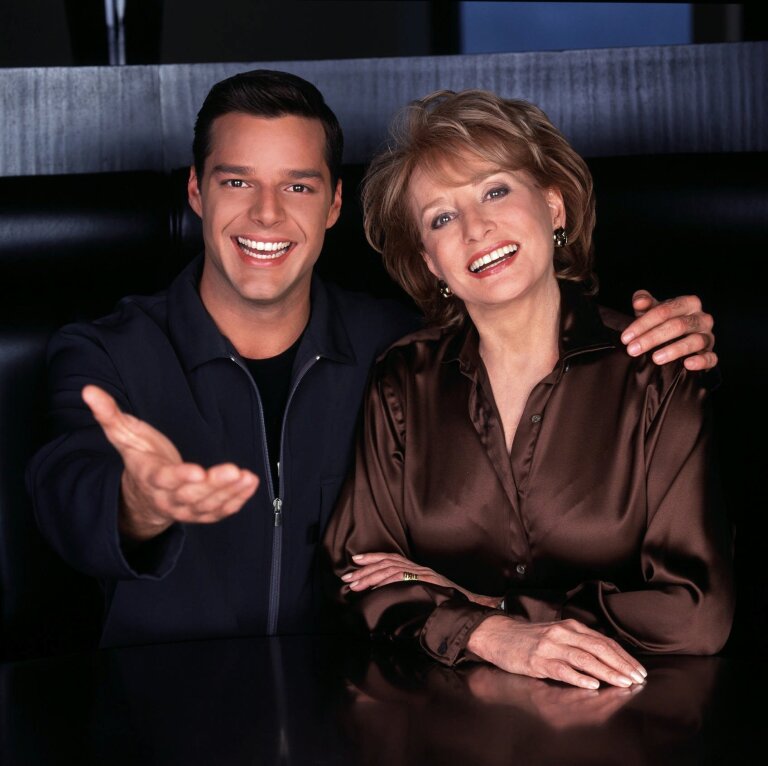 Barbara Walters interviews worldwide singing sensation Ricky Martin for her annual special "Barbara Walters presents The 10 Most Fascinating People Of 1999."
(Virginia Sherwood / ABC News)
In a candid, exclusive interview, supermodel Naomi Campbell speaks to ABC News' Barbara Walters about her flaring temper and what she is doing to improve her behavior on 20/20.
(Steve Fenn / ABC)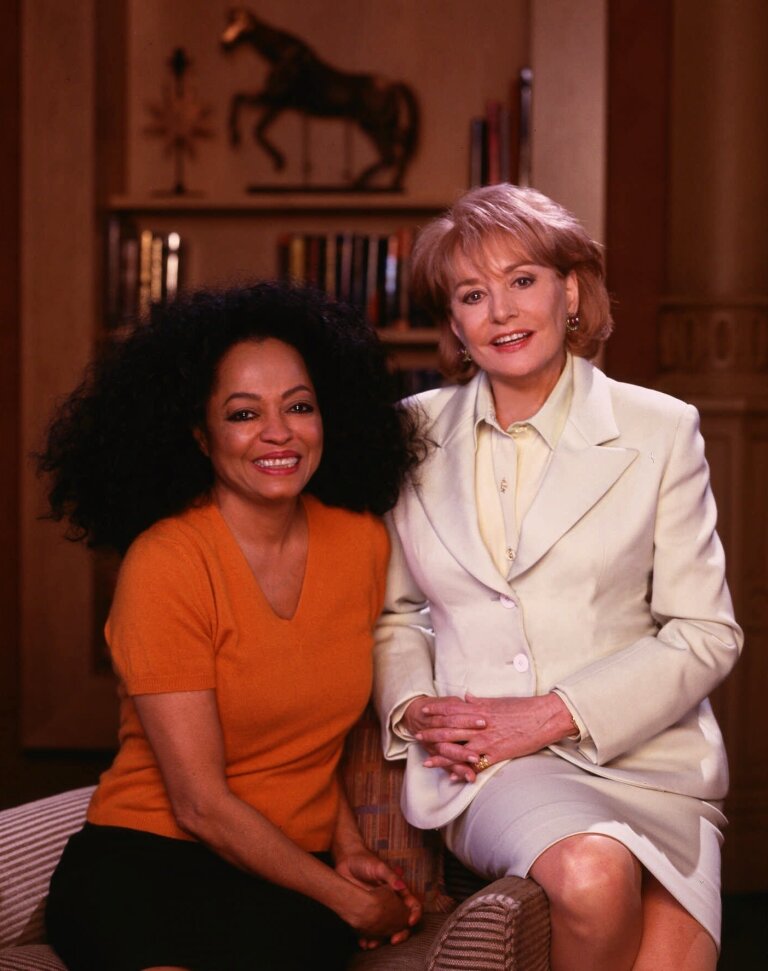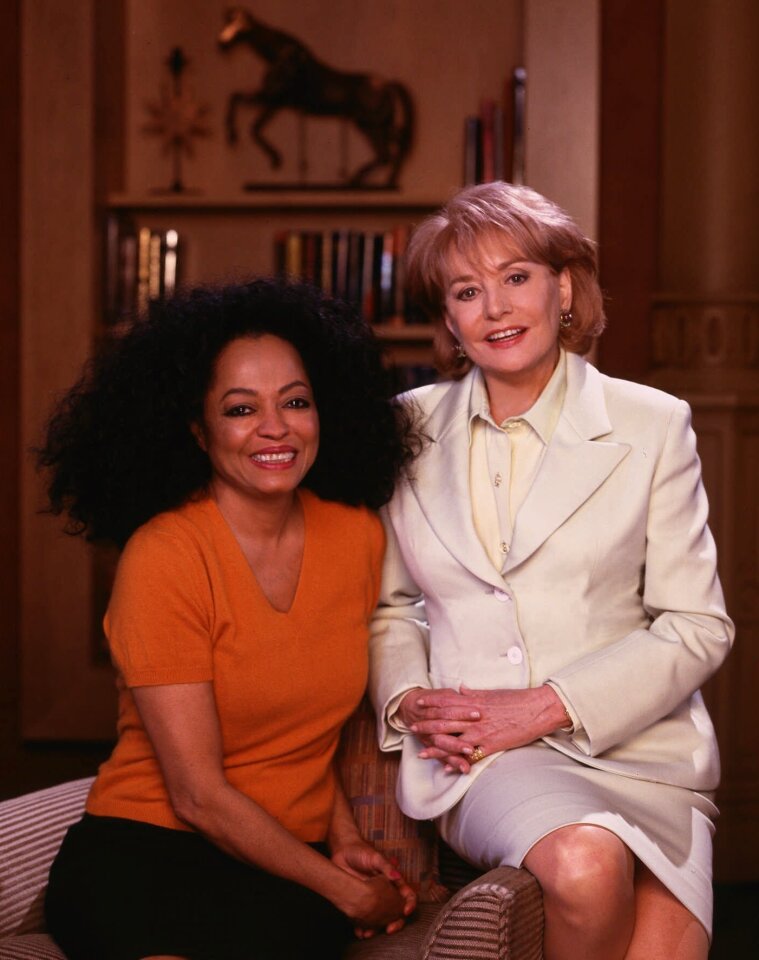 Barbara Walters interviews Diana Ross, who was responding to former Supremes member Mary Wilson's comments about her during their time together.
(Robert Milazzo / ABC)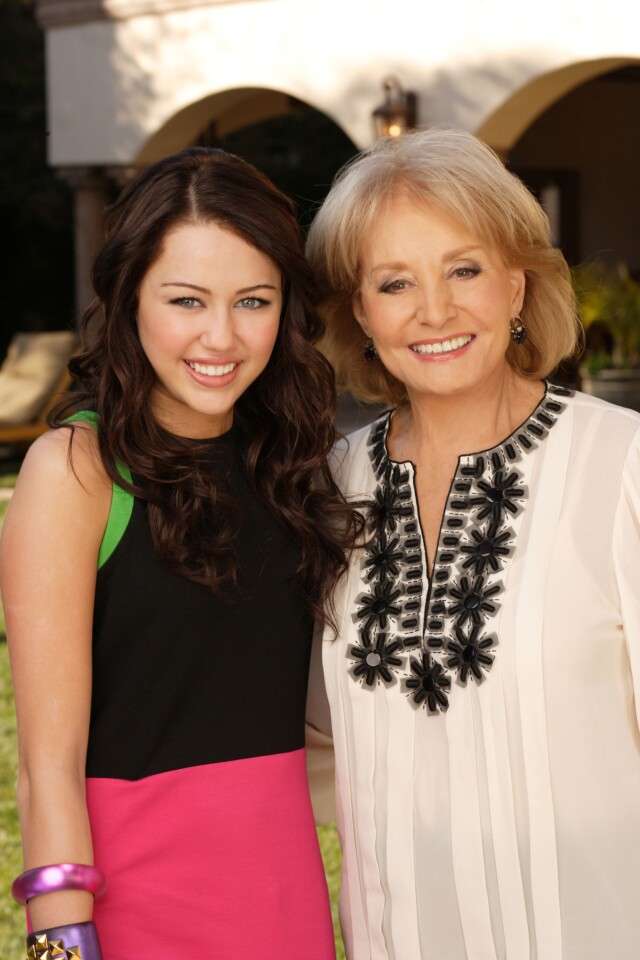 Barbara Walters sits down teen sensation Miley Cyrus on the 27th Oscar edition of "The Barbara Walters Special."
(Craig Sjodin / ABC)
Barbara Walters and Tina Fey, one of "The 10 Most Fascinating People of 2008."
(Steve Fenn / ABC)
Barbara Walters poses with actor Patrick Swayze at his California ranch on Dec. 6, 2008, in his first television interview since being diagnosed with pancreatic cancer.
(Ron Tom / Associated Press)
Barbara Walters talks to philanthropist and Microsoft mogul Bill Gates.
(Craig Sjodin / ABC)
Barbara Walters talked to enigmatic rock singer Ozzy Osbourne and his wife Sharon Osbourne.
(Craig Sjodin / ABC)
Barbara Walters talks to Burt Reynolds on her Oscar special after he received a best supporting actor nomination for his performance in "Boogie Nights."
(ABC)
Barbara Walters talks (1997) to rock¿and¿ roll performer Elton John about his close personal friendship with the late Princess Diana and how he is coping with her death.
(ABC)
Barbara Walters is saying goodbye to TV journalism.
After more than half a century in the industry, the veteran ABC News anchor plans to retire next summer, ABC announced Sunday night. Walters, 83, is set to make it official Monday morning on "The View."
And the network plans to make good use of her while it can. The legendary TV personality will continue to anchor and report for ABC as well as continue to appear on "The View" and anchor specials throughout the year.
PHOTOS: Barbara Walters' celebrity interviews
"I am very happy with my decision and look forward to a wonderful and special year ahead both on 'The View' and with ABC News," she said in a story posted Sunday night on ABCNews.go.com. "I created 'The View' and am delighted it will last beyond my leaving it."
Walters will retain her executive producer role on the long-running weekday gabfest.
Talk of Walter's retirement first emerged in late March after she underwent a health scare that included a hospital stay. It later turned out she'd contracted chicken pox. At the time the reports surfaced, she said simply that she had no announcement to make.
Now she does.
She tweeted to her followers Sunday night: "Big news — and I want to tell you first ... (Looking forward to one more great year!)" She directed them to the story on the ABC News website.
Walters has been a pioneer for women in the television industry. After working her way up from a researcher for NBC's "Today" show to become co-host of the morning program, she left her 15-year stint at NBC and moved over to ABC, where she would become the first woman to host an evening newscast, teaming with Harry Reasoner on the "ABC Evening News" in 1976. It was the start of a 37-year relationship with the network, which included co-hosting the evening newsmagazine "20/20" and hosting numerous prime-time specials.
Photos: Barbara Walters' life in pictures
Her decades of groundbreaking work have included a range of high-profile interviews with countless world figures, statesmen and celebrities — including Fidel Castro and Vladimir Putin — as well as the first interview with Monica Lewinsky after the scandal involving President Bill Clinton. There was also fluffier fare. Walters has made a spectacle of "Most Fascinating People," a yearly special she hosts in December, spotlighting folks such as Tom Cruise and the "Jersey Shore" reality stars on MTV. She also hosted an annual interview show pegged to the Academy Awards.
"There's only one Barbara Walters," ABC News President Ben Sherwood said in a statement. "And we look forward to making her final year on television as remarkable, path-breaking and news-making as Barbara herself. Barbara will always have a home at ABC News and we look forward to a year befitting her brilliant career, filled with exclusive interviews, great adventures and indelible memories."
Don't count on her having a change of heart — it appears she's intent on finally being an observer.
"I do not want to appear on another program or climb another mountain," Walters said. "I want instead to sit on a sunny field and admire the very gifted women — and OK, some men too — who will be taking my place."
---
Inside the business of entertainment
The Wide Shot brings you news, analysis and insights on everything from streaming wars to production — and what it all means for the future.
You may occasionally receive promotional content from the Los Angeles Times.