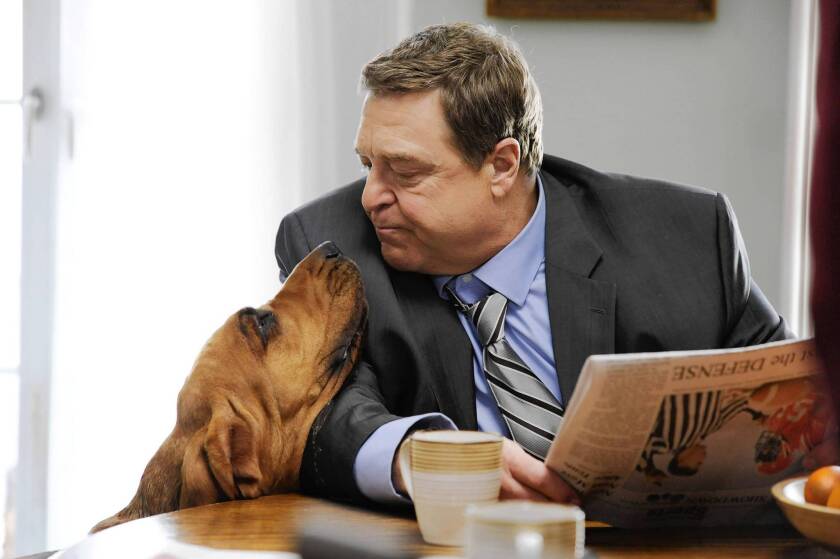 Amazon, the online retailer, recently posted 14 original "TV pilots" on the Web for public viewing and reviewing. In an instant, and before a single show has officially debuted, it has established a brand.
Television is changing fast, so fast that it is hard now even to know what is meant by the word "television." Broadcast, cable, satellite and streaming; on flat screens and tablets and smartphones; watching live, on disc, or by DVR — all we can say for now is something like, "Television is any moving image on a screen that requires you to do nothing but watch it." (This should hold until holographic TV arrives.)
That is a lot of TV, and there is about to be a lot more. Companies including Internet portals AOL and Yahoo, video distributors Netflix and Hulu, the omnipresent YouTube and now the all-powerful Amazon have become producers themselves: They are going into the moving picture business.
Amazon TV Pilots: Part 1 | Part 2 | Part 3

Among the Amazon pilots — any one of which might become a full series — is "Alpha House," a puckish Washington, D.C., satire from Garry Trudeau ("Doonesbury") that stars John Goodman and begins with a cameo appearance by Bill Murray and ends with one from Stephen Colbert. "Onion News Empire," which stars Jeffrey Tambor and Cheyenne Jackson and plays like a parody of "The Newsroom," purports to tell the story behind the purported news. Bebe Neuwirth stars (and sings and dances) in "Browsers," a musical sitcom set among the interns at a "Huffington Post"-style website.
It wasn't so long ago that "Web series" betokened something tentative, amateur and literally small — low-res video running within a tiny window. But technological advances and the changing habits they've engendered — we watch television on tablets, pull video off the Internet onto our flat screens — have led us to discriminate less between sources. The practical distance between the cat video and the streaming blockbuster has contracted; you push the same buttons to get to either one.
Most of the virtual networks follow the old TV model: Greenlight a series, finish the episodes and post them. Amazon is taking a different approach.
Amazon's pilots — six kids' shows and eight grown-up comedies — are available not only for viewing but for viewer ratings and comments. (That is the Amazon way.) If the company is the big villain in the death of brick-and-mortar stores, it still works on the retail model of browsing and conversation, and its approach to making television reflects and exploits that business model. Its customers, who have rated and commented on the new pilots in the thousands, come ready to participate.
It's a two-pronged approach: Via its Amazon Studios website (studios.amazon.com), anyone can post a film or TV script; doing so gives Amazon the right to option, perchance to buy it. A community aspect allows other users to submit comments and revisions to a work.
PHOTOS: Cable vs. broadcast ratings
And then there is the old-school version, traditional and private, in which executives take calls from agents and meet with writers and develop things in the usual Hollywood way. Amazon's studio head Roy Price spent several years at Disney; programming chief Joe Lewis was formerly at 20th Century Fox and Comedy Central; Tara Sorensen, who runs the children's section, comes out of National Geographic Kids, Sony Pictures Entertainment and the Canadian animation house Nelvana.
All but one of the 14 pilots, the comedy "Those Who Can't," from the Denver comedy trio the Grawlix, seem to have been developed in the second way — though these scripts, too, were available for public review and comment on the Amazon Studios site.
Netflix has been releasing all the episodes of its series on the same day, reflecting its rental business and the practice of binge-viewing on DVD. Every so often, it has a big day. But by putting single episodes of more than a dozen shows into circulation at once, and bringing its audience into the process, Amazon gives its TV business an air of abundance and engagement.
What might this mean for the future of television?
The democratic aspect is deceptive. While Amazon wants to know what you think of its pilots, the decisions about which ones to make in the first place took place in executive suites far from your eyes or mouse-clicking fingers. It may bring you in at an earlier-than-usual stage in the process, but it's fundamentally the same as a TV network judging what shows to keep making by viewership, demographic analysis and buzz.
Even the public-rating feature, despite being ballyhooed as an innovation, is fundamentally old-fashioned, an Internet-age variation on the preview cards and focus groups studios have used for nearly a century. It is not the case, as has been reported, that viewers are being asked to "vote" on the series, as if to pick which will be produced; rather, they are being asked to leave comments and take surveys that will "help" Amazon give the people what the metrics say the people want.
CRITICS' PICKS: What to watch, where to go, what to eat and more
In fielding its TV slate, Amazon called specifically for half-hour comedies (that is, 22 minutes with room for commercials, should a show wind up on real TV) and children's shows (with an educational bent). Dramas are more expensive to produce and have not fared as well as comedy online.
The comedies, whose production is highly polished, range from passable to excellent. They feel familiar; none are out to redefine television.
Mostly cable TV in tone, all come with warnings as to content, though a couple would take only minor tweaks to conform to broadcast standards and practices. Amazon's "open-door" submission policy notwithstanding, they are not homemade works of guerrilla television, but the refined handiwork of industry pros.
In terms of content, what makes the Amazon pilots impressive is not that they create something radically new but that they do "real TV" so well. Their true message is that there are new Big Guns in town, and that, just as broadcast TV lost much of its market share to cable, both are going to have to make room for the major players of digital television — not the diffuse, if sometimes brilliant voices of the medium's shoestring pioneer age, but rather highly professional ones, well-funded and well-positioned to own the Web-based future.
---