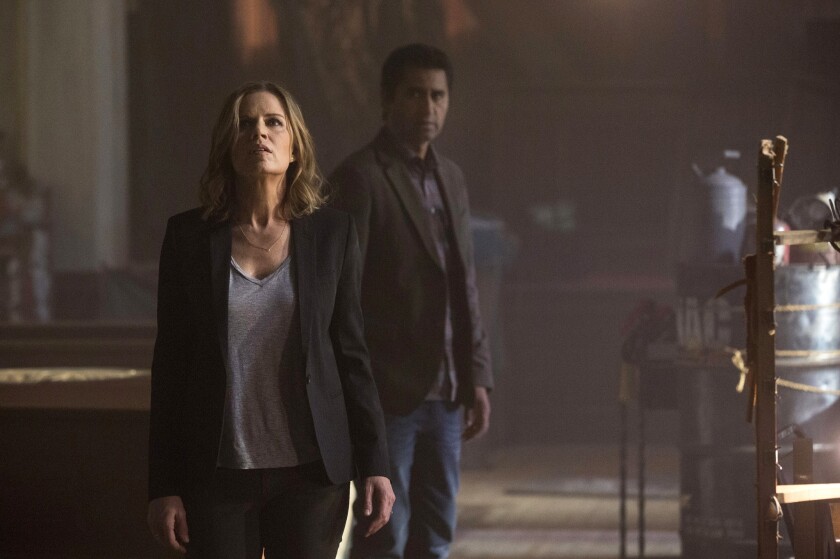 There's seemingly no way to stop the zombies of AMC.
"Fear the Walking Dead," a spinoff of the cable network's smash zombie hit "The Walking Dead," averaged 11.2 million total viewers, making it the most-watched first season in cable history, according to Nielsen data that measures viewing, including the live telecast and delayed watching over the following three days.
In the key demographic of adults ages 18 to 49 (the audience that advertisers care most about), "Fear" averaged 7.3 million viewers, according to numbers released Friday.
SIGN UP for the free Indie Focus movies newsletter >>
AMC also announced Friday that it will start airing "Talking Dead," the "Walking Dead" after-show hosted by Chris Hardwick, after each episode of the second season of "Fear," which is due to arrive in 2016.
"Fear," which premiered in August, follows the story of a high school guidance counselor (Kim Dickens) and her troubled family as the zombie apocalypse unfolds. It is designed to be a prequel to "The Walking Dead."
What do you think of "Dead" and "Fear"?
Twitter: @scottcollinsLAT
MORE:
Jay Leno's back in the driver's seat in CNBC's new 'Jay Leno's Garage'
New 'Sherlock' trailer released for special airing eventually
Five reasons 'MacGyver' will be the reboot that saves television (and one reason it won't)
---