'How I Met Your Mother' spinoff: Good idea or bad idea?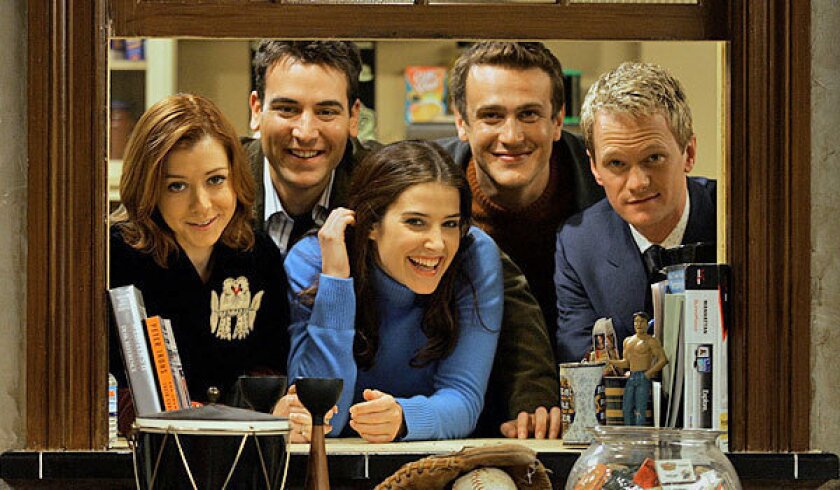 "How I Met Your Mother" will be coming to a close in 2014 after nine successful seasons on CBS. But no network in its right mind is ever willing to walk away completely from a cash cow, so that would explain why Deadline reported Wednesday that a possible "HIMYM" spinoff is currently in development.
The spinoff, from "HIMYM" creators Carter Bays and Craig Thomas, as well as "Up All Night" creator Emily Spivey, would reportedly follow a young woman and her completely new group of friends as she searches for Mr. Right. In fact, the only connection between the group viewers got to know through "HIMYM" and the new series, dubbed by fans as "How I Met Your Father," will reportedly be MacLaren's Pub, the place the gang hung out throughout the course of the series.
With fans at long last about to get the conclusion to the story they were promised nine years ago, their reaction to the idea of a spinoff with a very similar concept was mixed at best. That apathy has been especially strong considering that none of their favorite characters is being planned as part of the new series.
PHOTOS: 'How I Met Your Mother': The women in Ted's journey
Fan Annalie Tennant wrote the producers on Twitter, begging them, "Please no spin-off. HIMYM is perfect as is."
Stefanie from Indiana opined, "No. No. No. No. No. No. #HIMYM jumped the shark seasons ago. This spin-off will be dead on arrival."
Robbie Henry cautioned, "Rebooting HIMYM as 'How I Met Your Father' is a bad idea. Flogging an already dead and buried horse with that one."
While Chris Monteiro suggested, "I would like to see a spin off called How I Left Your Mother - incredibly dark and full of the joyous adventures of divorce."
But not everyone is skeptical. Fan Akshay Bilolikar from the UK had this to say to the news: "YES YES YES."
How do you feel about a "How I Met Your Mother" spinoff?
ALSO:
NBC greenlights comedy from Tina Fey
'Downton Abbey' Season 4 trailer reveals Lady Edith's wild side
Jimmy Kimmel's kids choir schools people on trick-or-treat tips
---
The complete guide to home viewing
Get Screen Gab for weekly recommendations, analysis, interviews and irreverent discussion of the TV and streaming movies everyone's talking about.
You may occasionally receive promotional content from the Los Angeles Times.