Jeremy Clarkson to be fired from 'Top Gear,' report says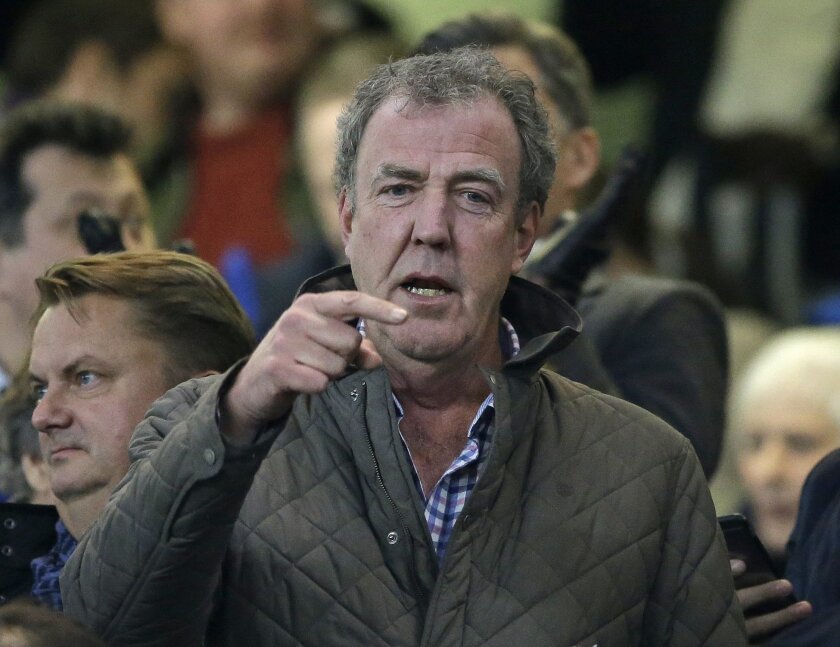 Jeremy Clarkson is about to be driven off into the sunset, according to a new report.
Clarkson, the scrappy host of BBC's "Top Gear" car show, will be fired Wednesday from the program after his widely publicized "fracas" with a producer, the Telegraph says.
This despite an online petition in support of Clarkson that has drawn more than 1 million signatures.
Clarkson is a famously outspoken host who has frequently landed in hot water by making behind-the-scenes jokes and offhand remarks that many have found racist or insensitive.
But he seems to have gone too far with his latest stunt, which according to the Telegraph involved Clarkson berating and physically attacking a young producer who failed to procure him hot food as quickly as he wanted.
Clarkson is a major celebrity in Britain and is well recognized to car buffs around the world. "Top Gear" airs in the U.S. on BBC America, and a different version (with other hosts) airs on History.
What do you think of Clarkson?
Twitter: @scottcollinsLAT
---