'Real World' boss Jon Murray talks keeping the aging show relevant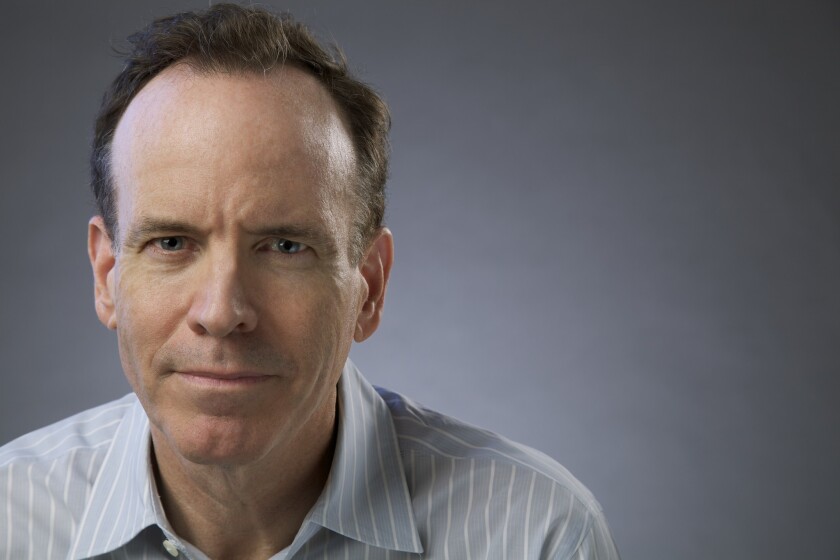 For just over two decades, Jon Murray has been watching strangers get real on MTV's pioneering series "The Real World."
After 21 years on the air, the still-breathing reality show gets a shake-up for its San Francisco-set 29th season, which launches Wednesday night.
Sure, there are still seven strangers who stop being polite. But things get ultra-dramatic when they go away for a day trip four weeks into production and return to find their exes have moved into the house — hence, the pun-tastic name: "The Real World: Ex-Plosion!"
Visually, the show also looks different, with quicker pacing and some heavy transitions. And the usually forbidden gadget — the phone — is being allowed in, and there's a closed social-media site that only select members of the cast's entourage had access to (the content will gradually be rolled out for public consumption as the show airs).
WINTER TV PREVIEW: Full coverage of the season's shows
It's all an attempt by Murray, who co-created the show along with Mary Ellis-Bunim, and the network to keep the show appealing to a new generation of viewers who have an endless array of content competing for their attention.
Show Tracker spoke with Murray about the evolution.
-----------------
This doesn't look like the "Real World" I grew up with. Talk about the changes that have been made to the show, and why you felt the need to implement them.
After 28 or so seasons, we just thought it was time to evaluate the show and take a look at it and think about who our audience is today and make some changes as a result of that. So as you'll see, the cast will have a phone, and when they're going out they're taking pictures and we're using those as part of the transitions; there's a closed social-media site where family and loved ones, and most importantly exes, can see what's going on when the cast posts pictures and things. We looked at the way we tell stories and the pacing of the show. We're playing more scenes dry, without music. We're pulling the lens back a little, you see some of the cameras on the floor. We just feel in the reality world where a lot of people are doing soft-scripted and very orchestrated reality television, "Real World" is still very raw, and we wanted to really reinforce that fact.
Did the changes — like the phones — create any challenges?
It really hasn't. We planned for it not to create challenges. Not every cast member has a phone with them when they went out. Just having one person with a phone makes it work, We tried to think through with the social media, we made it a closed social media because we didn't want all the fans to be privy to what was going on too early. So yeah, all that worked fine.
PHOTOS: Behind the scenes of movies and TV
And still at the core, you have seven people who are living together and stopped being polite and started getting real. This time, they just don't know that all of their exes are going to be moving in four weeks into production. For young people, often your ex is your first love, so the ex is someone who they have a very powerful connection to, and it's a person you sometimes measure every future relationship against. At that age, your ex is still an important part of the piece of who you are and how you go about your life. We thought it was something that was a great thing to explore and we also thought it would bring an interesting hook that might get some viewers to check us out who maybe hadn't checked us out in the previous years.
How did the idea even come about? Clearly, you felt the show needed a little something extra. Were you in a room brainstorming ideas or did it just occur randomly? Why this?
We had several months of brainstorming with MTV over possible ideas. Exes were always on that list. We came up with other ideas but we kept coming back to exes. It really wasn't until the end of the process that we stumbled on the idea of having the exes surprise the roommates that we then said, "Oh, yeah, this is the right idea." It's the hook that we think will get people's attention. And we had talked about putting the exes next door, we tried all different derivations of how to make it work.
The die-hard viewers, many who have followed it from the beginning or close to, are very, I guess you could say grandpa-ish about the show. There's a lot of, "It wasn't like this in my day" talk when new seasons roll out. What do you say to those viewers who are looking at this season with a critical eye?
BEST TV OF 2013 Lloyd | McNamara
Well, you're right, it seems like every time we're approaching a new season we have our fans who get very nervous if they hear of any changes. I will say, watch the show and judge it for yourself. I think they'll really like.
But you understand where they're coming from, right?
Sure, but if there's anybody who should be concerned about it, it should be me. After all, I'm the guy who created it with Mary Ellis-Bunim, so believe me, I am very attached to this series and to its history. I don't think we've betrayed that at all. I think we very much have stuck to the DNA of the show. It's still very much about young people figuring out who they are, making mistakes, fixing those mistakes. It's just now we have something that connects them all, in that they all have significant exes still in their lives.
I remember being so excited when I finally got permission to watch it. It exposed me to people and things that I hadn't seen. Do you think the show holds the same meaning to viewers?
In many ways, we've made a lot of progress as a country. Young people, more than any other part of the population, seem to look beyond the color of the skin, they look beyond sexuality, but at the same time, there are lots of people this age who are figuring stuff out —on the show and outside the show. This season we have Ashley, where she says to a couple of the roommates that her family could buy their family. So, yes, we make progress, but there is always progress to be made. We still have that diversity on the show, it's just that now it's sort of cool that our lesbian cast mate is probably the least controversial in this cast.
PHOTOS: Winter TV Preview 2014
And the genre has certainly expanded since "The Real World" made its debut. We're getting a fishbowl look into everything.
Yeah, when we started "Real World," I'm not even sure people were using the word "reality." It was sort of this strange new thing. This experiment. And we were in the cable universe on MTV. We were the only one doing a show like this at 10 p.m. Nobody else was doing shows there, not original reality shows. Over the years, we've started to get more competition. Now you'll have six or nine networks a night with reality shows at 10 o'clock. And each network goes for a specific audience. You have History Channel going for men, Bravo going for women. The competition is much greater. And every few years there's this breakout show we're up against. Whether it's ["Here Comes] Honey Boo Boo" one year or "Duck Dynasty." There's always some new show on the block.
But I think the amazing thing about "Real World" is it continues to survive. We hope it continues to. But it's definitely not the open playing field it used to be a few years ago. I think part of "Ex-Plosion!" was trying to find a way to compete with all of that and give our show something that could stand out, something that we could promote, something that would bring viewers to it. I think we are pretty successful with that. The moment when the roommates return from a vacation and find all their exes in the house, it's pretty amazing. And what follows from that — what they go through, the conflict that happens, the lovemaking that happens, all of that, I think, is really interesting. We'll see if I'm wrong.
ALSO:
Creative Minds: 'Sleepy Hollow' boss talks about bringing the fun and crazy to TV
Creative Minds: 'Psych' creator Steve Franks talks about getting into musical mode
Stevie Nicks talks 'American Horror Story': 'I was scared to go there'
---
The complete guide to home viewing
Get Screen Gab for weekly recommendations, analysis, interviews and irreverent discussion of the TV and streaming movies everyone's talking about.
You may occasionally receive promotional content from the Los Angeles Times.