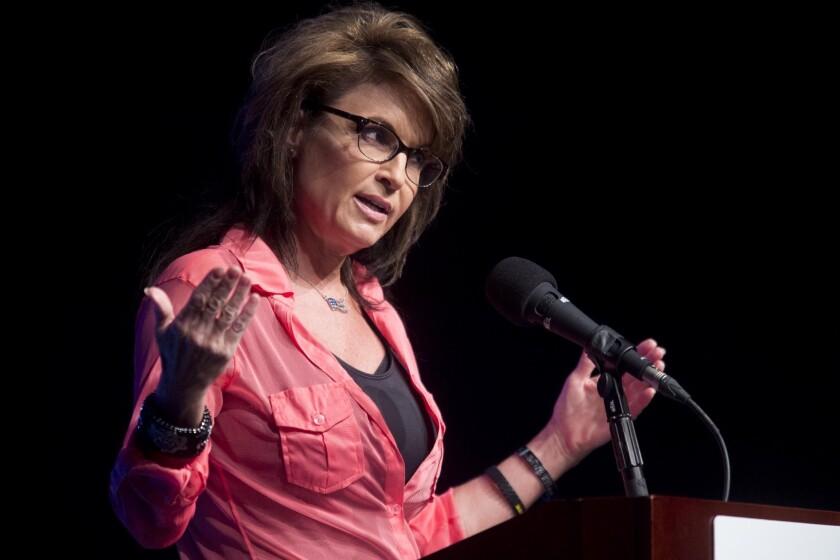 Is Sarah Palin coming back for another round of "Amazing America"? Oh, you betcha.
Sportsman Channel announced Monday that it had picked up season 2 of the travel anthology, in which the former Alaska governor interviews outdoor enthusiasts, craftspeople and inspirational figures of various stripes.
"We're working on stories about people that go above and beyond to help others, really inspirational stuff that will encourage the entire nation," Palin wrote in a statement.
For Sportsman Channel, bringing Palin back may have been a no-brainer. Her show is credited with helping the network deliver "triple-digit" ratings gains in its first season.
For Palin, the new show helps erase memories of "Sarah Palin's Alaska," an outdoorsy reality show that ran briefly in 2010-11 but generated underwhelming ratings and wasn't picked up for round two by TLC.
What do you think of Palin's renewal?
Twitter: @scottcollinsLAT
---