Why Chris Rock's Stacey Dash bit fell flat at the Oscars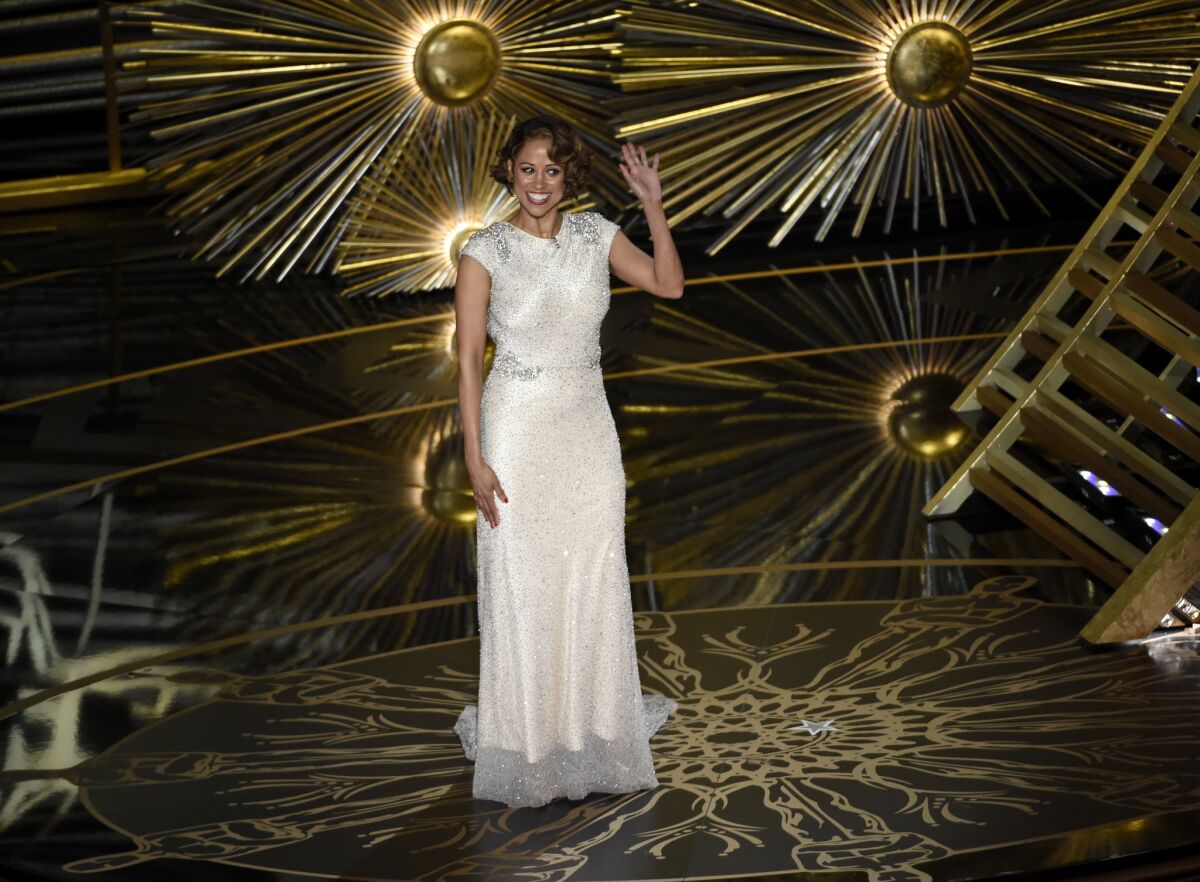 For as much was written speculating about what this year's Chris Rock-hosted Oscars might look like, it's doubtful many prognosticators predicted an appearance of Black History Month's sworn enemy Stacey Dash.
Dash, best known for her work in 1995's "Clueless", now spends her days as a cultural contributor for Fox News, where she was suspended in December 2015 for using profanity in reference to President Obama while on the air. More recently, Dash stoked the flames of controversy with statements in response to the #OscarsSoWhite controversy that suggested that both BET and Black History Month should be done away with in the interest of equality.
So when Dash took the stage at Sunday's Oscars, under the guise of "director of minority outreach," the joke didn't just flail, it sank like a stone.
The main issue was that many people had no idea who Dash was.
OSCARS 2016: Full coverage | List of winners/nominees | #OscarsSoWhite controversy
More than just social media confusion, it's possible that Rock's in-house audience doesn't watch enough Fox News to be able to properly identify Dash or recall why that name seems familiar to them.
And for as much was made in online social circles about Dash's comments on race and Hollywood diversity, the issue was largely a tempest in a teacup, rendering the entire joke too inside baseball to resonate with the average Oscar viewer.
But beyond the joke not working, there remains the question of why the moment played so awkwardly. Was it possible that Dash was unaware that, ultimately, the joke was on her?
It's unclear.
According to a blog post that Dash released shortly after her Oscar appearance, she asserts that her presence on the broadcast was especially diverse because she's a conservative. Dash wrote, "Which brings me to the joke. When they added ME to increase the diversity, I'm sure many black people rolled their eyes. I'm not 'black enough,' they say. But guess what? I've heard that all my life. I would rather be a free thinking black than a cookie cutter black who thinks – and votes – just like all my friends."
Dash goes on to espouse the importance of political diversity in Hollywood, saying, "After all, different colors of skin is an easy kind of diversity. Ideological diversity is much harder, because it forces everyone to come face to face with actual beliefs."
In the end, everyone agrees there was a joke buried somewhere in Dash's appearance. The problem is that no one's laughing.
Follow me @midwestspitfire
ALSO
Chris Rock was right, this year the Oscars really were a little different
Three reasons why 'Spotlight' walked away with the Oscar for best picture
Chris Rock's hot mess of an Oscars show: powerful, confounding, possibly revolutionary
Get our L.A. Goes Out newsletter, with the week's best events, to help you explore and experience our city.
You may occasionally receive promotional content from the Los Angeles Times.