ABC is unveiling its new series orders for the 2018-19 season. The next freshman class of shows will join returning veterans like "Grey's Anatomy" and the hit revival of "Roseanne." The network is looking to familiar faces for its next crop of debuts, ordering a "Goldbergs" spinoff as well as a series headlined by former "Castle" star Nathan Fillion. Below, find all the latest details on the new series.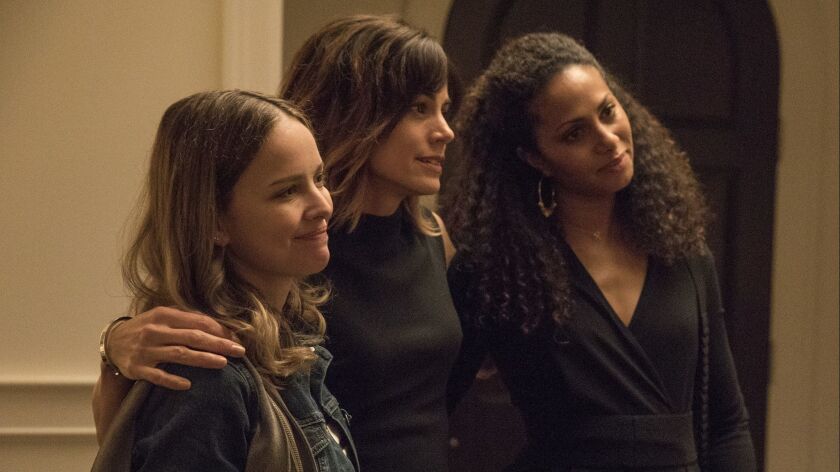 "A Million Little Things"
Series description: This hourlong drama follows a group of friends from Boston who bond over unexpected circumstances. Some have achieved success, others are struggling in their careers and relationships, but all of them feel stuck in life. After one member of the group dies unexpectedly, it inspires the others to finally start living. Along the way they discover that friends may be the one thing to save them from themselves.
The cast: David Giuntoli, Ron Livingston, Romany Malco, Allison Miller, Christina Moses, Christina Ochoa, James Roday, Stephanie Szostak and Lizzy Greene.
Time slot: Wednesdays at 10 p.m.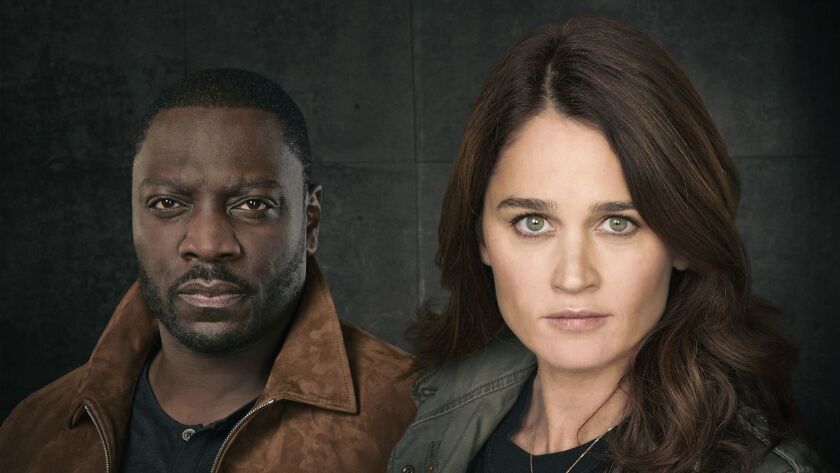 "The Fix"
Series description:
Famed prosecutor Marcia Clark co-created this new legal drama about an L.A. district attorney who suffers a devastating defeat when prosecuting an A-list actor for double murder (sound familiar?). With her high-profile career derailed, she leaves town for a quieter life in Washington. Eight years later when this same celebrity is under suspicion for another murder, she is lured back to the DA's office for another chance at justice.
The cast: Robin Tunney, Adam Rayner, Merrin Dungey, Breckin Meyer, Marc Blucas and Mouzam Makkar.
Time slot: Midseason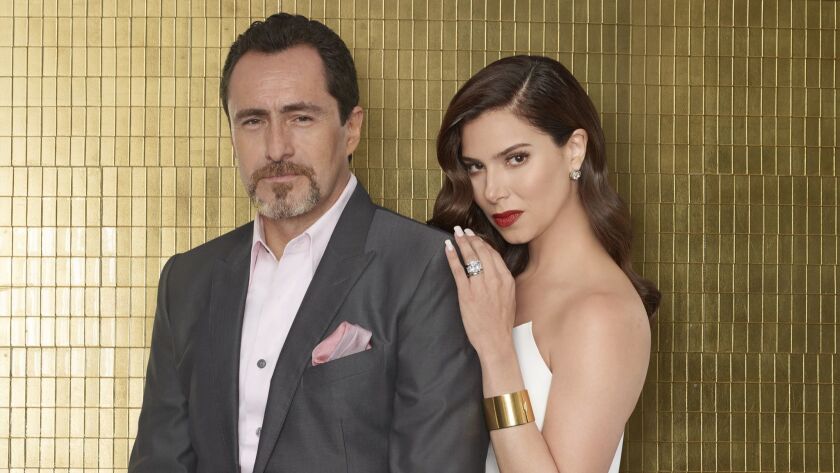 "Grand Hotel"
Series description: Based on the Spanish series, the drama takes place at the last family-owned hotel in Miami Beach. Santiago Mendoza owns the hotel, while his second wife, Gigi, and their adult children enjoy the spoils of success in this modern upstairs/downstairs story about a hotel, its loyal staff and its weathly guests. Behind the scenes, there's scandals, escalating debt and explosive secrets.
The cast: Demian Bichir, Roselyn Sanchez, Denyse Tontz, Bryan Craig, Wendy Raquel Robinson, Lincoln Younes, Shalim Ortiz, Anne Winters, Chris Warren, Feliz Ramirez and Justina Adorno.
Time slot: Midseason
"The Kids Are Alright"
Series description: Set in the 1970s, this ensemble comedy centers on a traditional Irish-Catholic family as they navigate big and small changes during one of America's most turbulent decades. In a working-class neighborhood outside Los Angeles, the household is turned upside down when oldest son Lawrence returns home and announces he's quitting the seminary to go off and "save the world." Times are changing and this family will never be the same.
The cast: Michael Cudlitz, Mary McCormack, Sam Straley, Caleb Martin Foote, Sawyer Barth, Christopher Paul Richards, Jack Gore, Andy Walken and Santino Barnard.
Time slot: Tuesdays at 8:30 p.m.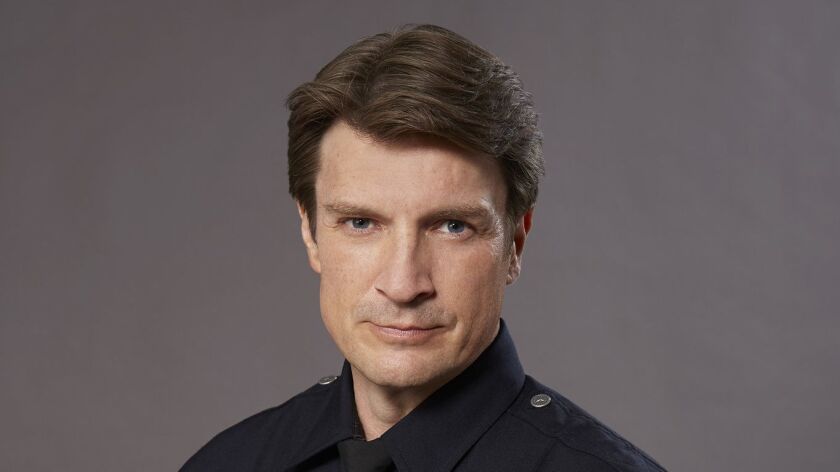 "The Rookie"
Series description: The drama centers on John Nolan, who after a life-changing incident decides to finally pursue his dream of becoming an LAPD officer. As the force's oldest rookie, he's met with skepticism from some of the higher-ups who see him as little more than a walking midlife crisis. He'll be risking lives if he can't keep up with the young cops and criminals around him. But unlike his younger cohorts, he has life experience, determination and a sense of humor to use to his advantage.
The cast: Nathan Fillion, Alyssa Diaz, Richard T. Jones, Titus Makin, Mercedes Mason, Melissa O'Neil, Afton Williamson and Eric Winter.
Time slot: Tuesdays at 10 p.m.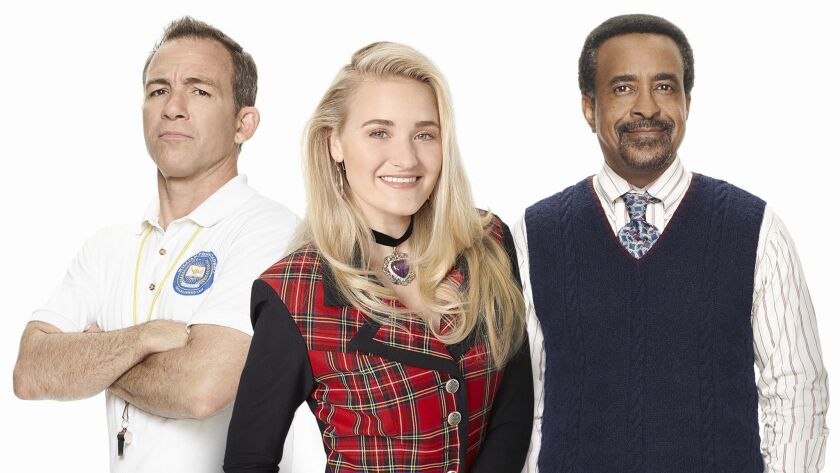 "Schooled"
Series description: "The Goldbergs" spinoff is set in the 1990s,and follows the teachers of William Penn Academy who, despite their eccentricities and crazy personal lives, are heroes to their students.
The cast: Tim Meadows, Bryan Callen, AJ Michalka.
Time slot: Midseason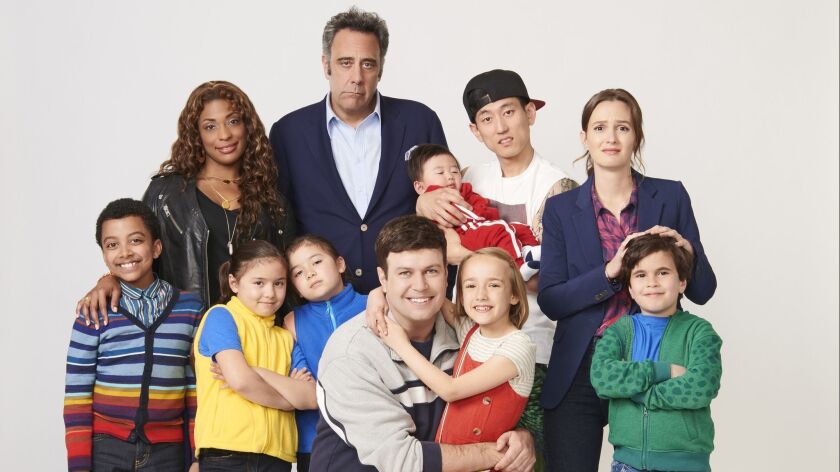 "Single Parents"
Series description: From "New Girl" creator Liz Meriwether, this comedy follows a group of single parents as they lean on each other to help raise their 7-year-old kids and maintain some semblance of personal lives outside of parenthood. When thirtysomething single father Will enters the mix, the other single parents see just how far down the rabbit hole he's gone. They team up to get him out in the dating world and make him realize that being a great parent doesn't mean sacrificing your own identity.
The cast: Taran Killam, Leighton Meester, Kimrie Lewis, Jake Choi, Marlow Barkley, Tyler Wladis, Devin Trey Campbell, Grace Hazelett, Sadie Hazelett and Brad Garrett.
Time slot: Wednesdays at 9:30 p.m.
"Whiskey Cavalier"
Series description: From executive producer Bill Lawrence, the hourlong dramedy follows the exploits of tough but tender FBI super-agent Will Chase (code name: "Whiskey Cavalier"). Following an emotional breakup, Chase is assigned to work with badass CIA operative Francesca "Frankie" Trowbridge (code name: "Fiery Tribune"). Together, they lead an inter-agency team of spies who occasionally save the world (and each other) while navigating friendships, romances and office politics.
The cast: Scott Foley, Lauren Cohan, Ana Ortiz, Tyler James Williams and Vir Das.
Time slot: Midseason
---
UPDATES:
This story was originally published on May 9 at 6:10 p.m.
---