The Colorado River can no longer withstand the thirst of the arid West. Water drawn from the river flows to nearly 40 million people in cities from Denver to Los Angeles and irrigates more than 5 million acres of farmland.
For decades, the river has been entirely used up, leaving dusty stretches of desert where it once flowed to the sea in Mexico. Now, chronic overuse and the effects of climate change are pushing the river system toward potential collapse as reservoirs drop to dangerously low levels. A water reckoning is about to transform the landscape of the Southwest.
Colorado River in Crisis is a series of stories, videos and podcasts in which Los Angeles Times journalists travel throughout the river's watershed, from the headwaters in the Rocky Mountains to the river's dry delta in Mexico. These stories reveal the stark toll of the river's decline, responses that have yet to match the scale of the crisis, and voices that are urging a fundamental rethinking of how water is managed and used to adapt to the reality of a river that is over-tapped and dwindling.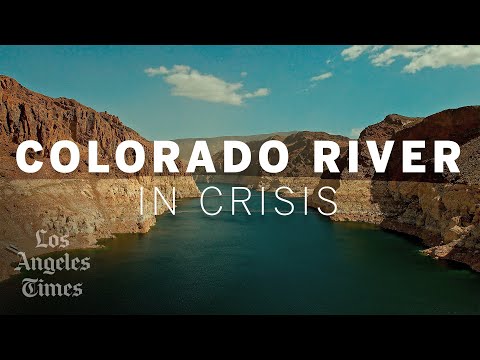 Journalists from the Los Angeles Times travel along the Colorado River to examine how the Southwest is grappling with the water crisis. This documentary was filmed and produced by Albert Brave Tiger Lee, with reporting by Ian James and other L.A. Times journalists. (46 minutes)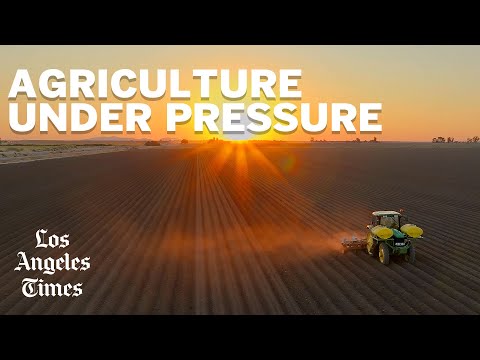 On Now
Agriculture under pressure: The Imperial Valley braces for a future with less water
8:38
On Now
Desert suburbia is growing. But the Colorado River, and Arizona's groundwater, cannot keep up.
9:37
On Now
Reclaiming the river: Tribes push for change on the Colorado River
4:20
On Now
A pulse of water revives the dry Colorado River Delta
5:10
Photography
A visual journey along the Colorado River, from the headwaters to Mexico, that shows the environmental toll on the depleting resource.
About this series
Stories were written by Ian James and Molly Hennessy-Fiske, with graphics and illustrations by Sean Greene, and photography by Luis Sinco, Carolyn Cole, Brian van der Brug, Gina Ferazzi, with videography by Albert Brave Tiger Lee.

The stories were edited by Monte Morin and copy edited by John Penner, Isabelle D'Antonio and Dave Bennett. Marc Martin edited the photographs. Javier Panzar and Mary Kate Metivier planned the promotion and the engagement.

Design is by Alison Hong with additional digital production by David Lewis and Beto Alvarez.

"The Times" podcast is produced by Denise Guerra, Kasia Broussalian, David Toledo and Ashlea Brown. Our editorial assistants are Roberto Reyes and Nicolas Perez. Our engineers are Mario Diaz, Mark Nieto and Mike Heflin. Our fellow is Helen Li. Our editor is Kinsee Morlan. Our executive producers are Jazmin Aguilera, Heba Elorbany and Shani Hilton. And our theme music is by Andrew Eapen.