Gap to partner with Kate Spade, Jack Spade on kids collection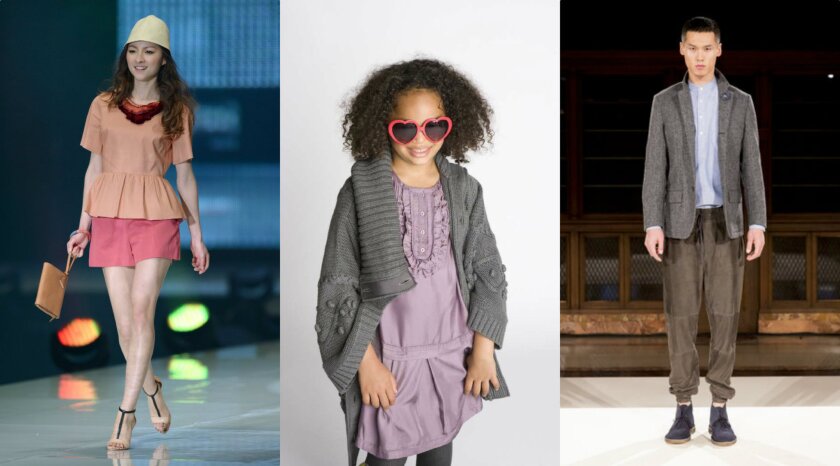 Is the world ready for kid-sized Kate Spade cardigans and jaunty Jack Spade jackets for Junior?
We're not sure those particular pieces will be in the merchandise mix when the GapKids collaboration with the Kate Spade New York and Jack Spade brands hits retail in November -- since no descriptions or images accompanied Wednesday's announcement of the coming limited-edition collection.
Childrenswear will be a new category for the pair of Spades (the women's line, Kate Spade New York, started with handbags in 1993, the Jack Spade men's brand followed with satchel and carry-alls three years later; both now include full apparel and accessories collections) and allow the brands to play in the kids space in the same way that the Diane Von Furstenberg and Stella McCartney collaborations with San Francisco based Gap Inc. have.
According to the announcement, the collection, which is expected to hit retail in November, will be available through Gap's website as well as Gap Kids bricks-and-mortar stores in the U.S., Canada, the U.K., France, Hong Kong and Japan.
The owners of the Spade brands have been emphasizing their marquee labels as of late -- once Liz Claiborne (later Fifth & Pacific Companies) shed a stable of brands (including Claiborne and Juicy Couture) and renamed itself Kate Spade & Co.
The company's partnership with Gap is just the latest in a springtime bouquet of collaboration news that includes a coming Adidas X Mary Katrantzou collaboration (also announced Wednesday; it too will hit retail in November), an Alexander Wang for H&M collection (announced at Coachella, of all places, and dropping Nov. 6) and a recently unveiled collaborative effort between Tommy Hilfiger and Zooey Deschanel that's available now.
ALSO:
Marissa Webb takes the helm at Banana Republic
Diane von Furstenberg celebrates new Gap Kids line
Willie Nelson, Amy Adams help John Varvatos raise $939,000 for charity
---