New York Fashion Week fall 2013: BCBG's urban bedouins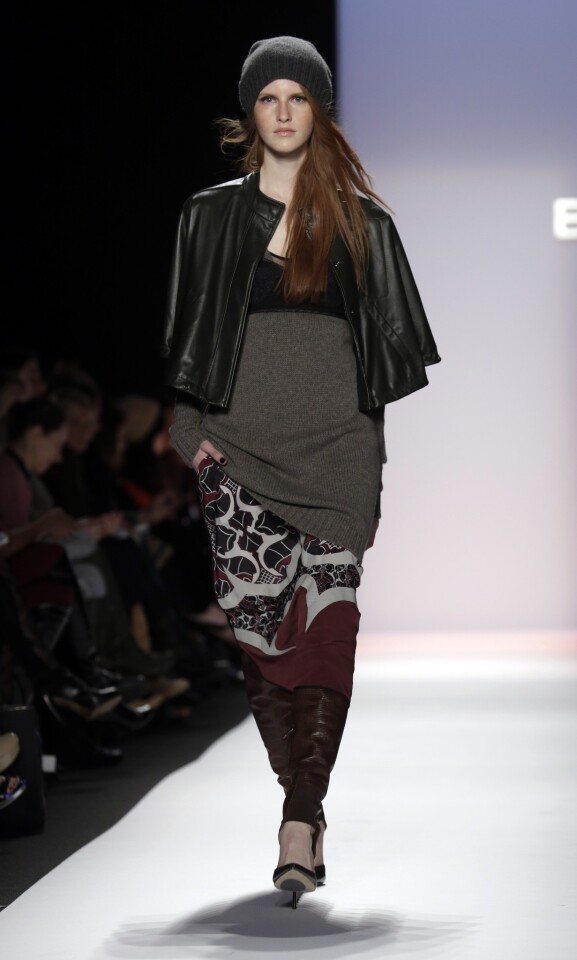 BCBG - fall 2013
(Richard Drew / Associated Press )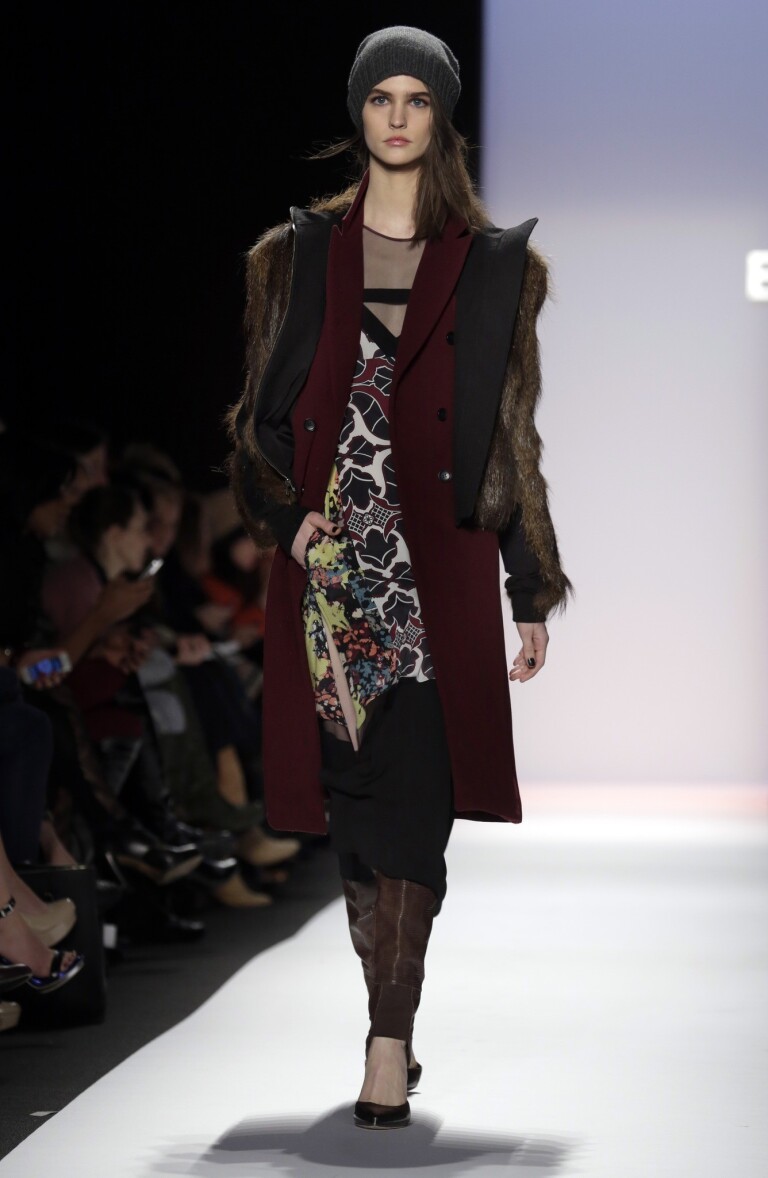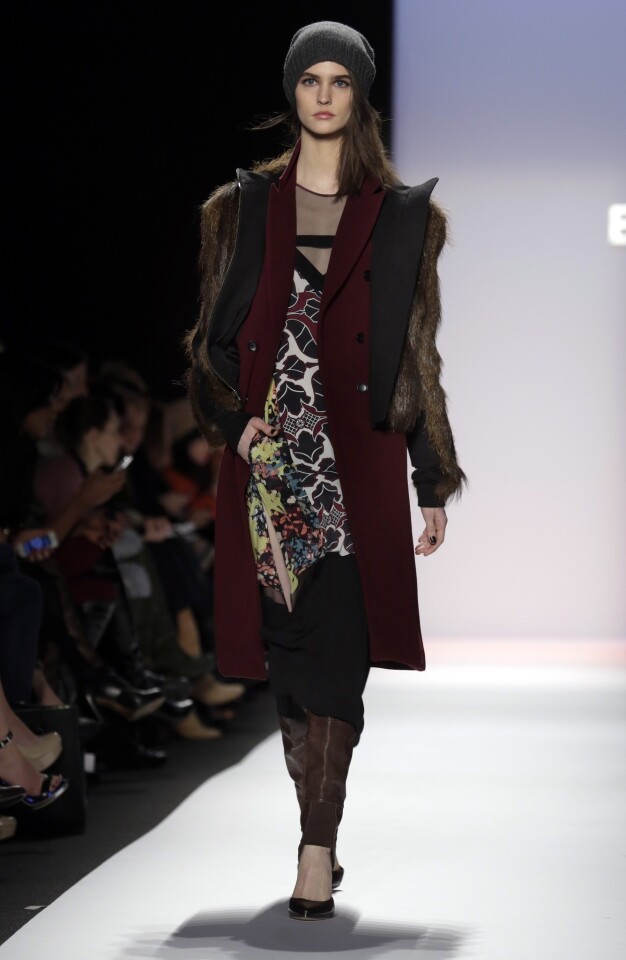 BCBG - fall 2013
(Richard Drew / Associated Press)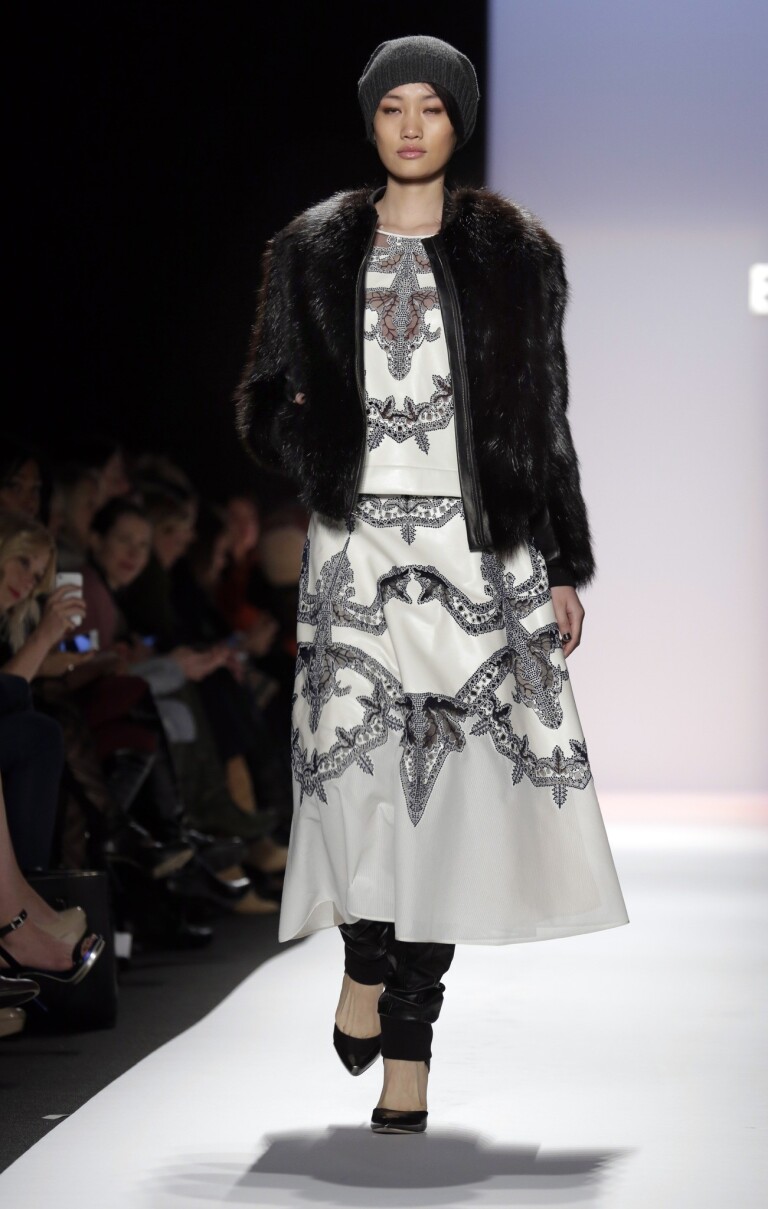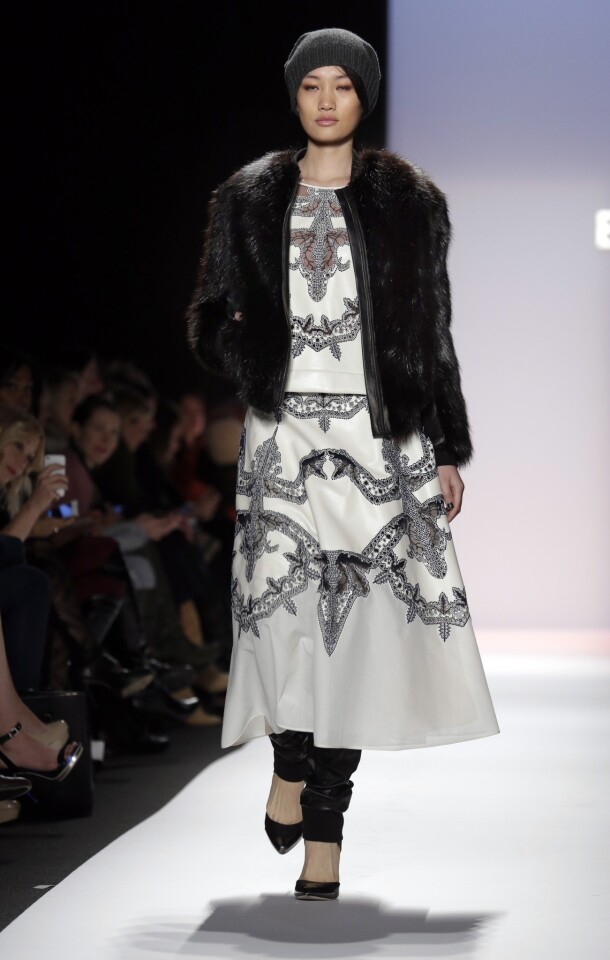 BCBG - fall 2013
(Richard Drew / Associated Press )
BCBG - fall 2013
(Richard Drew / Associated Press )
BCBG - fall 2013
(Richard Drew / Associated Press)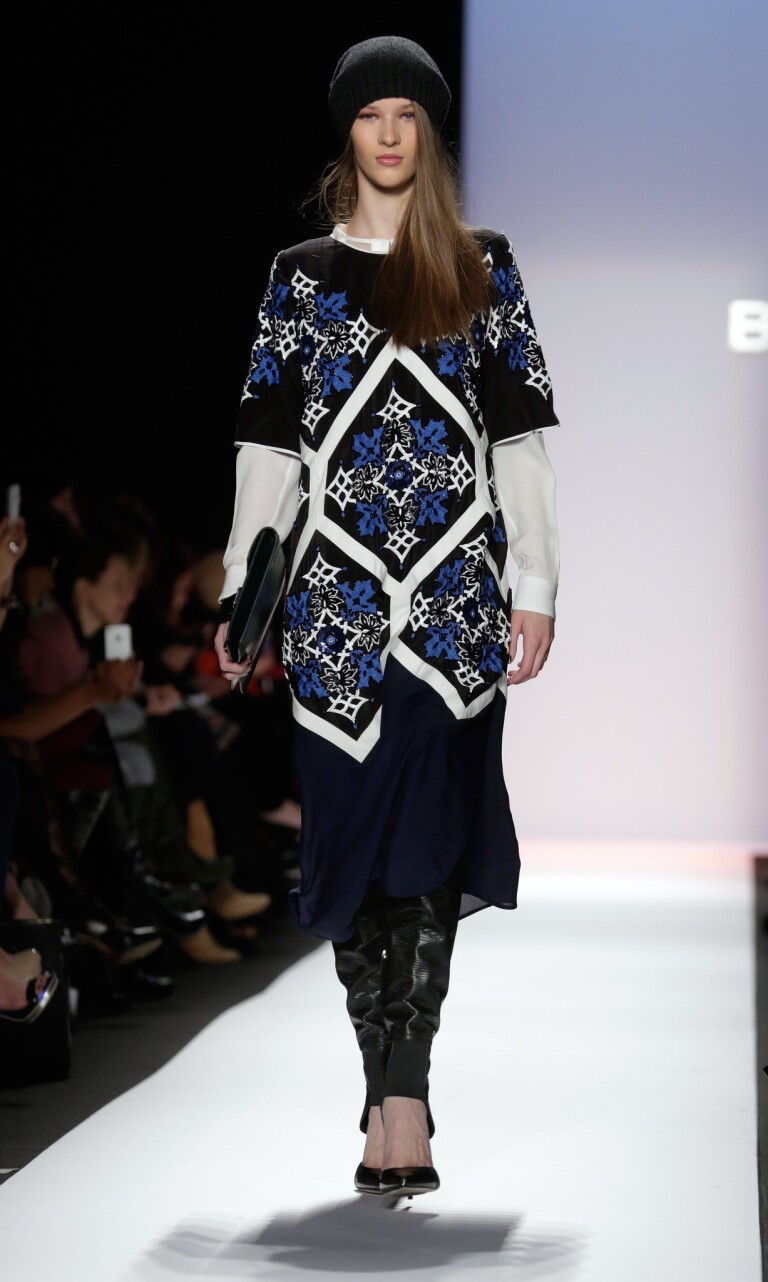 BCBG - fall 2013
(Richard Drew / Associated Press )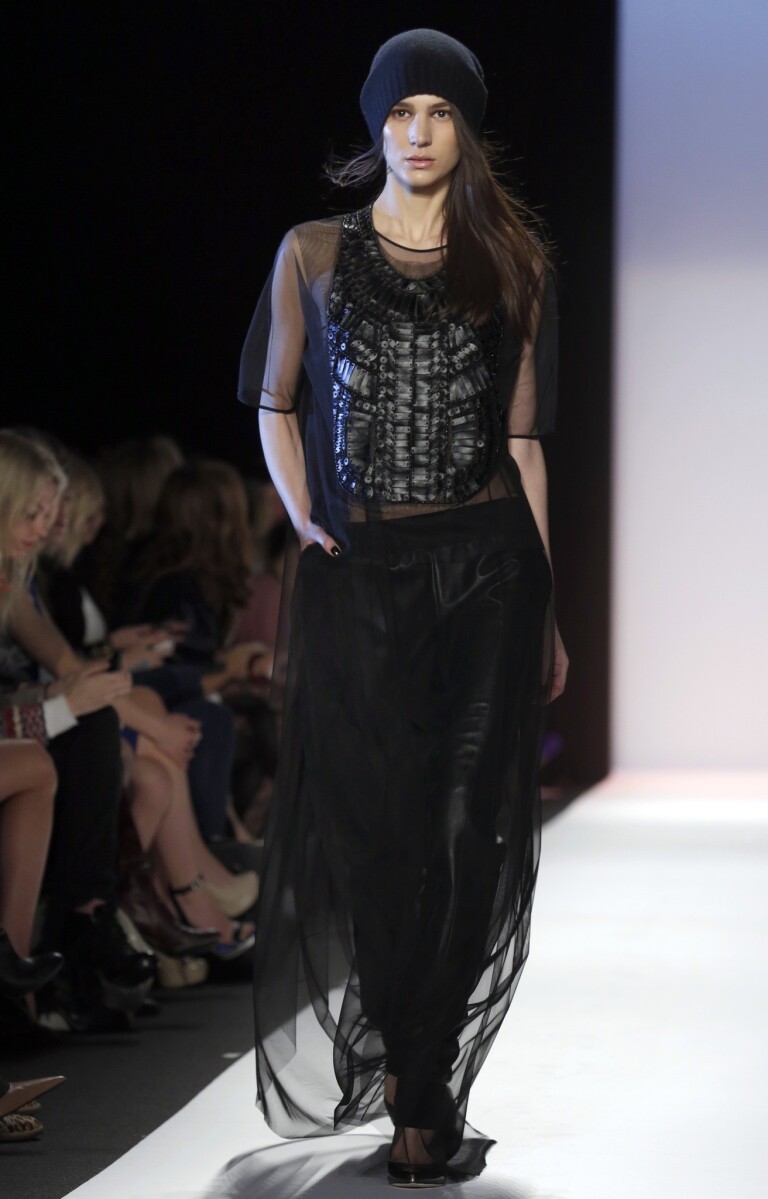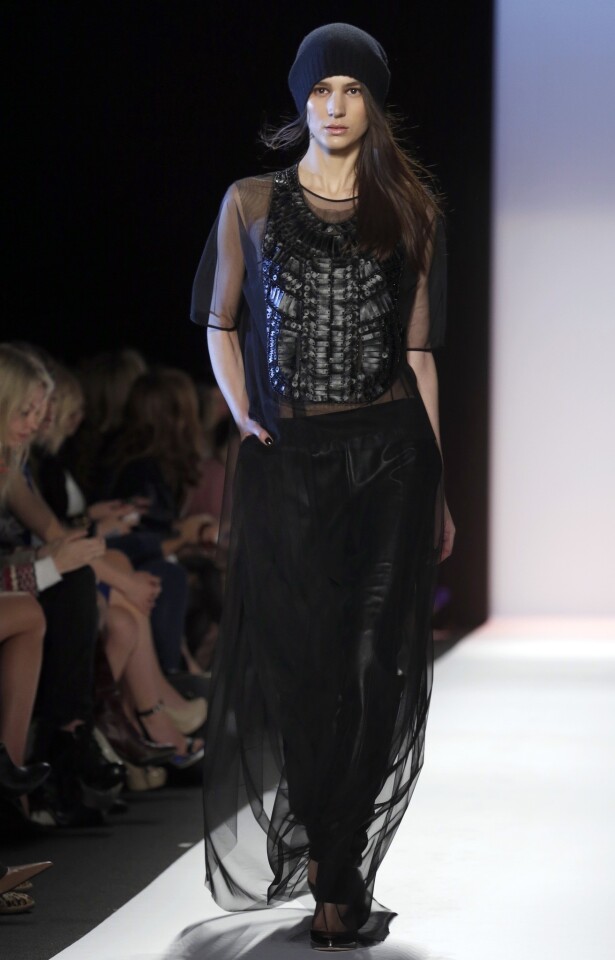 BCBG - fall 2013
(Richard Drew / Associated Press )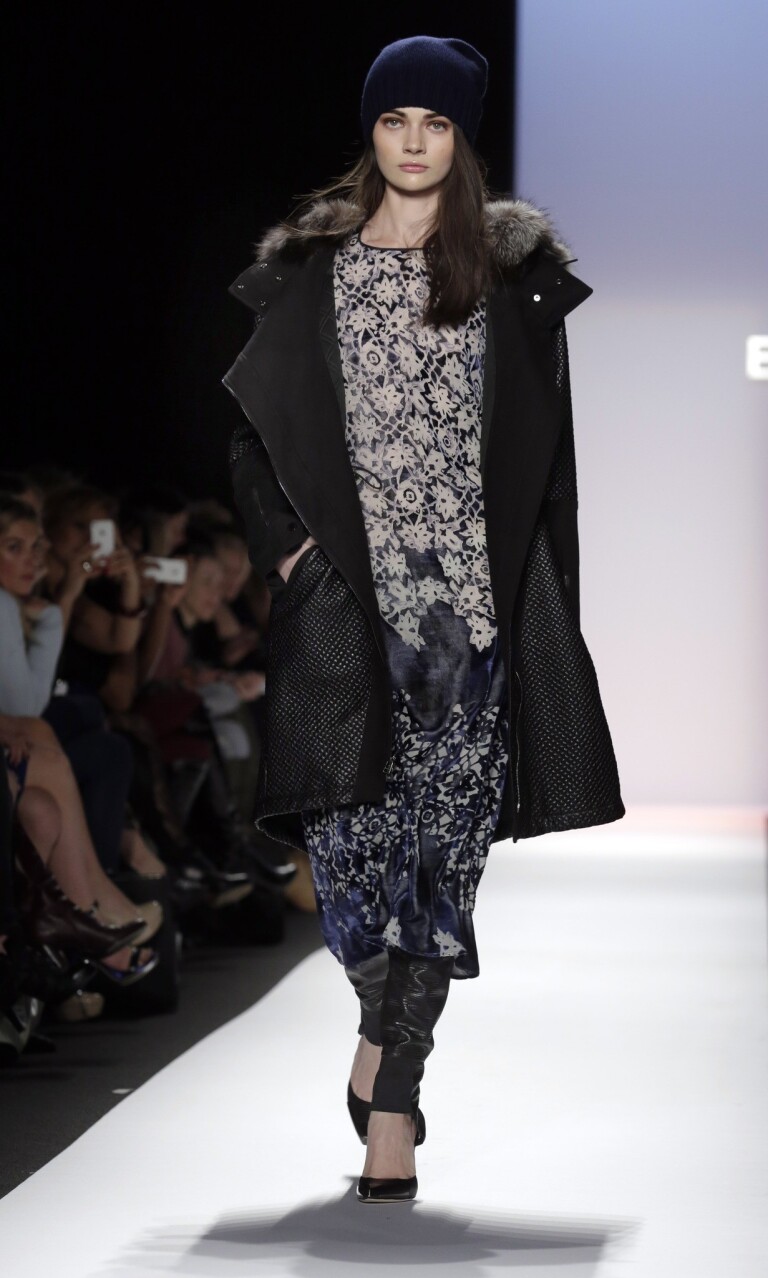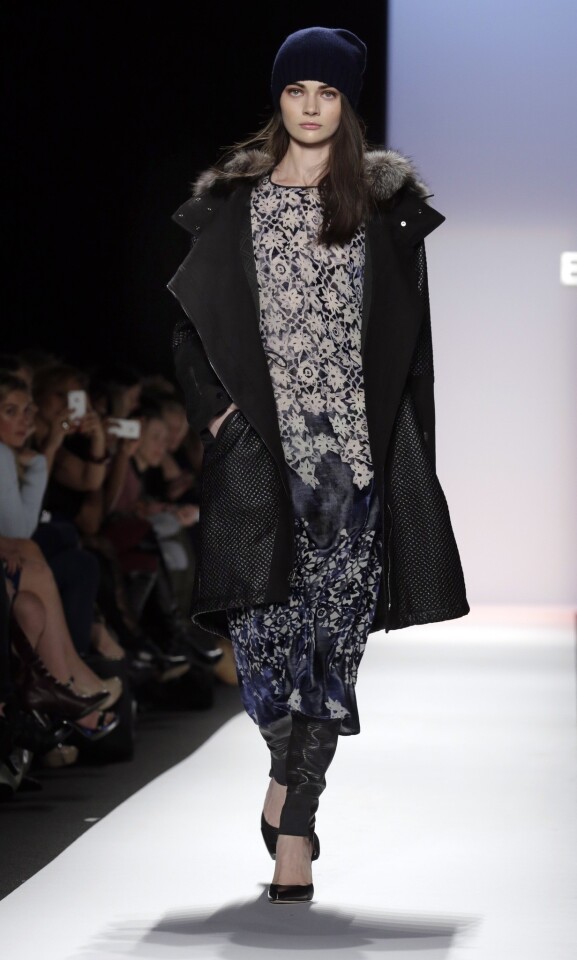 BCBG - fall 2013
(Richard Drew / Associated Press )
BCBG - fall 2013
(Richard Drew / Associated Press )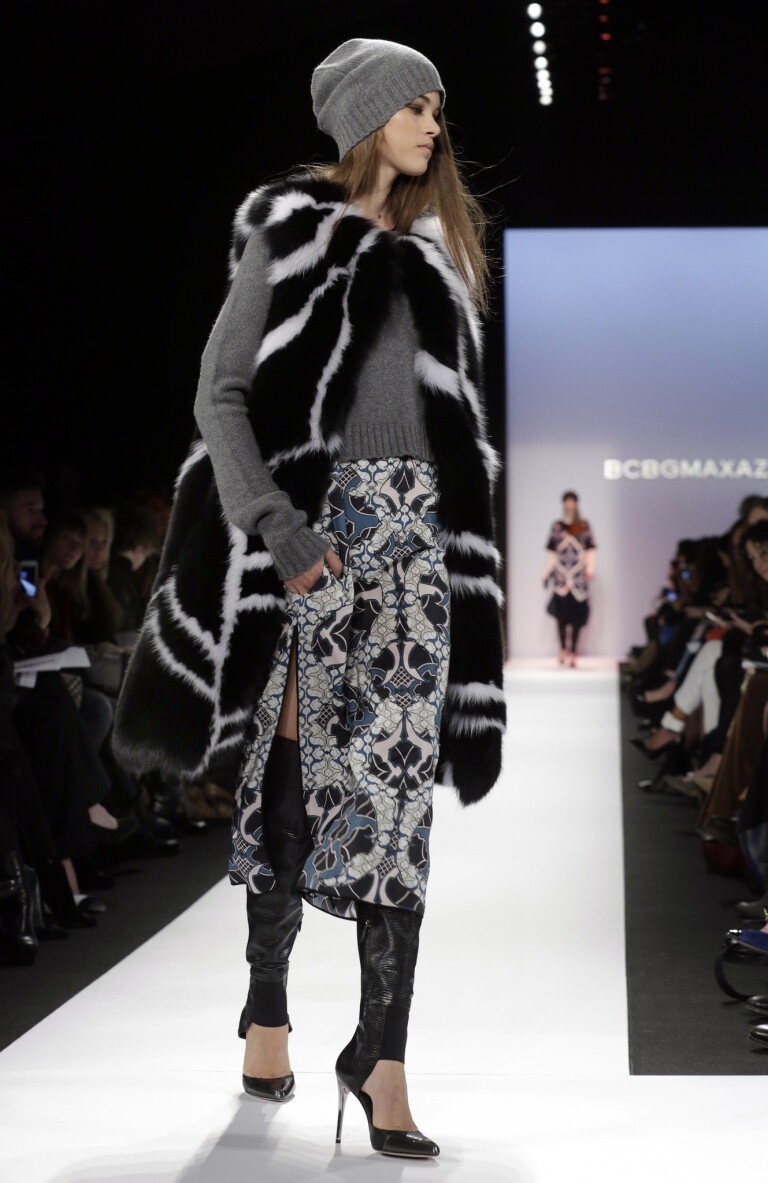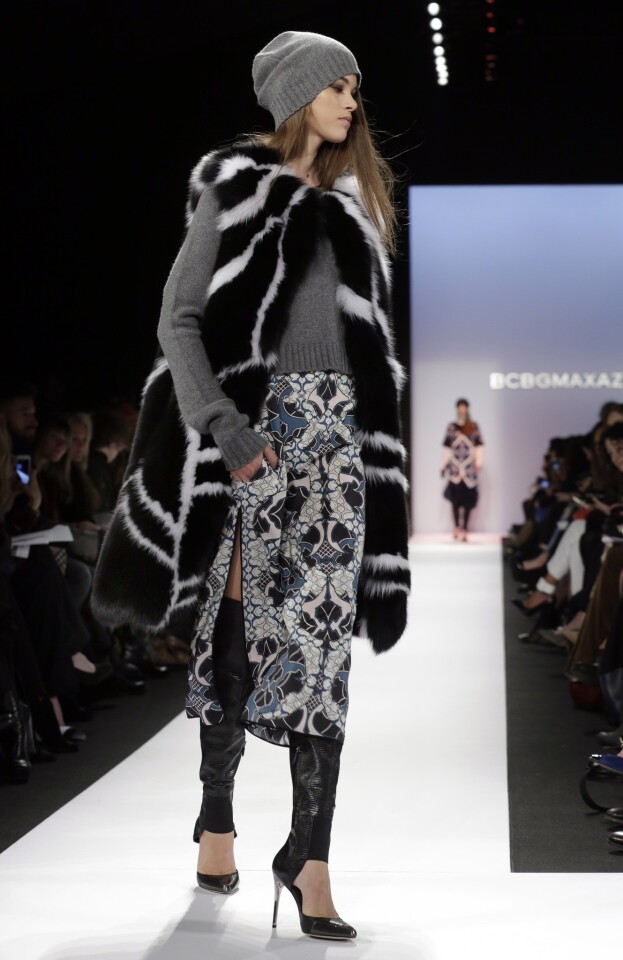 BCBG - fall 2013
(Richard Drew / Associated Press )
BCBG - fall 2013
(Richard Drew / Associated Press )
BCBG - fall 2013
(Richard Drew / Associated Press )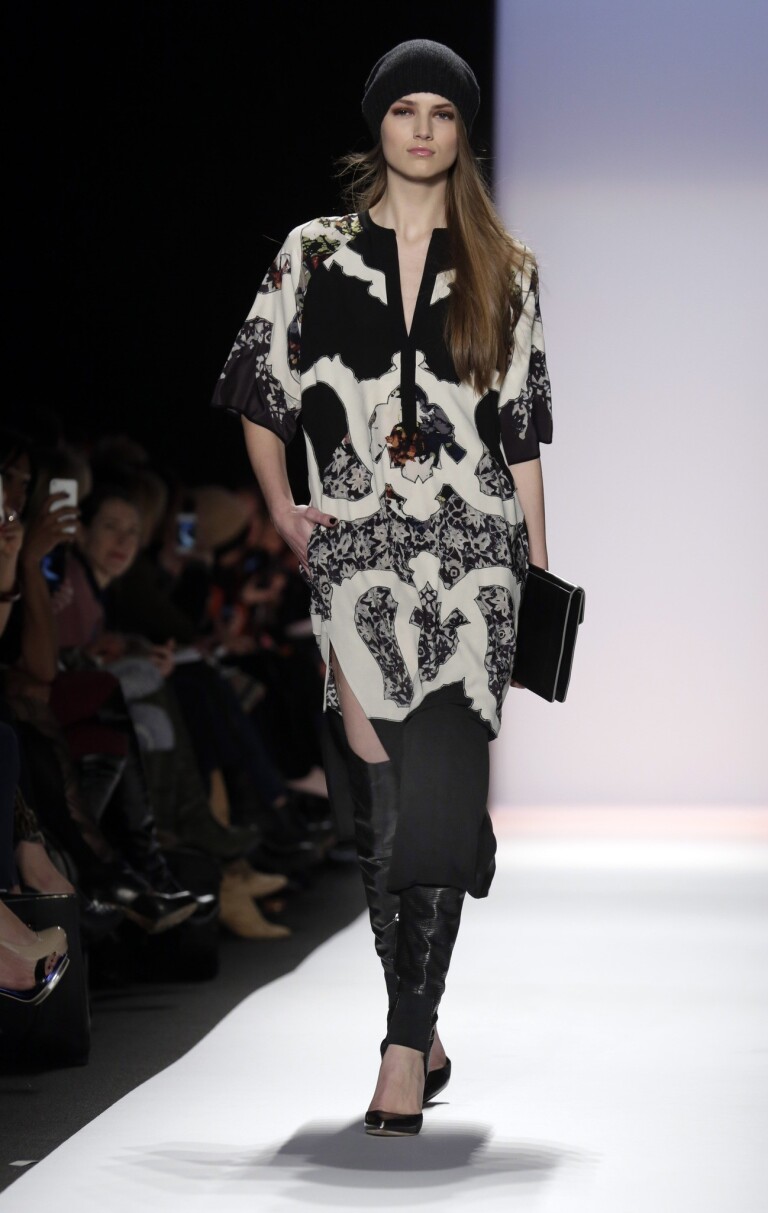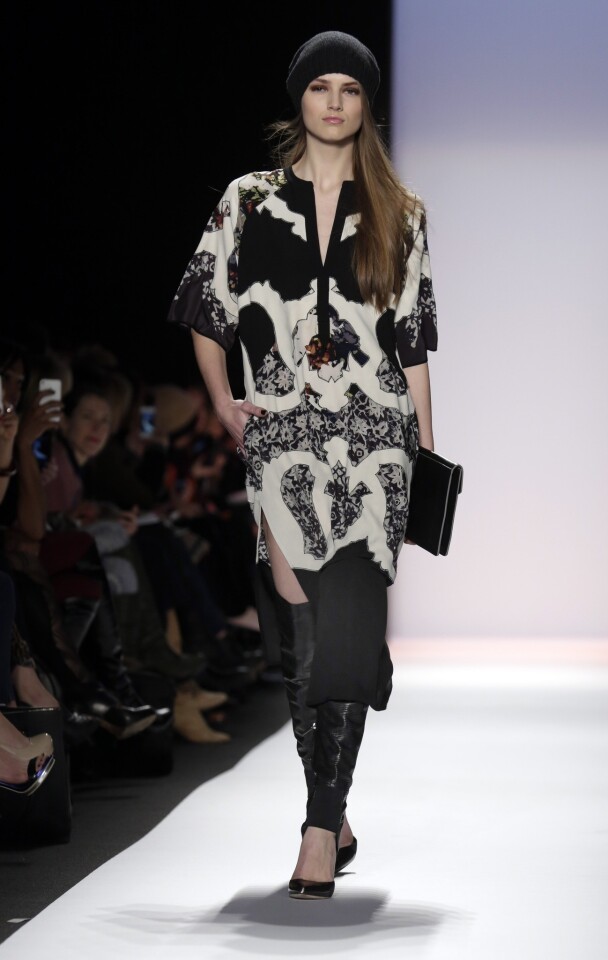 BCBG - fall 2013
(Richard Drew / Associated Press )
Los Angeles-based label BCBG kicked off New York Fashion Week at Lincoln Center on Friday morning, with Max and Lubov Azria showing their fall-winter 2013 collection.
The look: Urban bedouin if there is such a thing, with layered loose silk pants, tunics and dresses in laser-cut mosaic-like patterns, worn with fun multicolored, patterned fur coats and baseball jackets. Thigh-high leather legging-boots and slouchy cashmere beanies added a streetwise edge. Palette included blue, burgundy, black and white.
The inspiration: The architecture of Istanbul and gypsies of southern Europe, according to the show notes, contrasted with the artwork of contemporary artist Phil Frost.
The scene: Decidedly less star-studded and flash-happy than usual, which made for a welcome sense of calm at the first big show of the season. We heard tell that "Smash" star Krysta Rodriguez was posing for pics, alongside "Blue Bloods" actress Sami Gayle.
The verdict: An accessible, easy-to-wear hit. It's nice to see fashion moving back into more bohemian territory. And with winter storm Nemo headed this way, those cashmere beanies look pretty good right about now.
ALSO:
New York Fashion Week fall 2013: Todd Snyder
David Beckham runs in undies, gets wedgie in new H&M commercial
Blizzard fears cause Marc Jacobs to postpone NY Fashion Week show
---