New York Fashion Week fall 2013: Kimberly Ovitz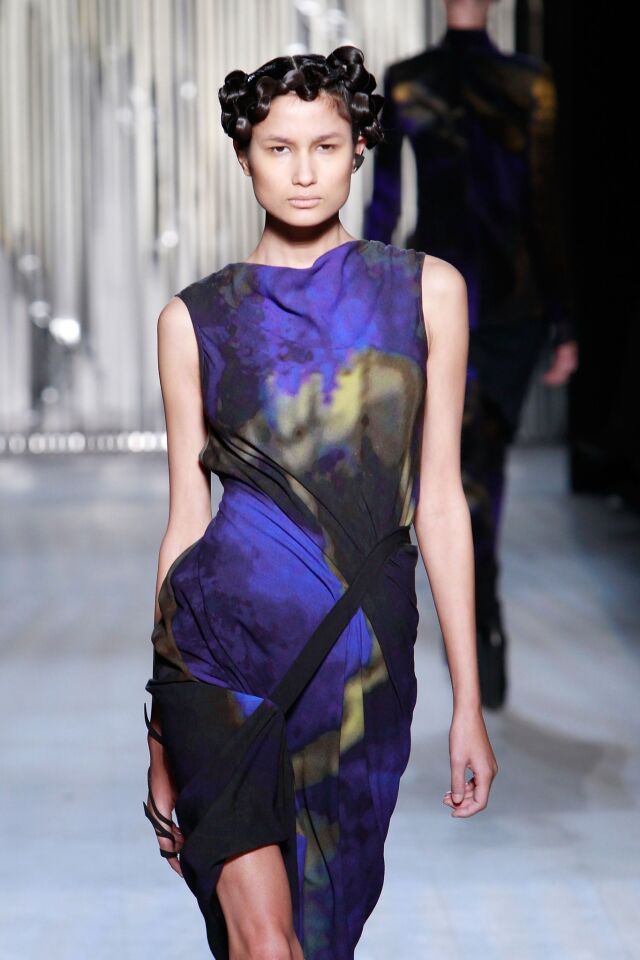 Kimberly Ovitz - fall 2013
(Mark Von Holden / Getty Images)
Kimberly Ovitz - fall 2013
(Mark Von Holden / Getty Images)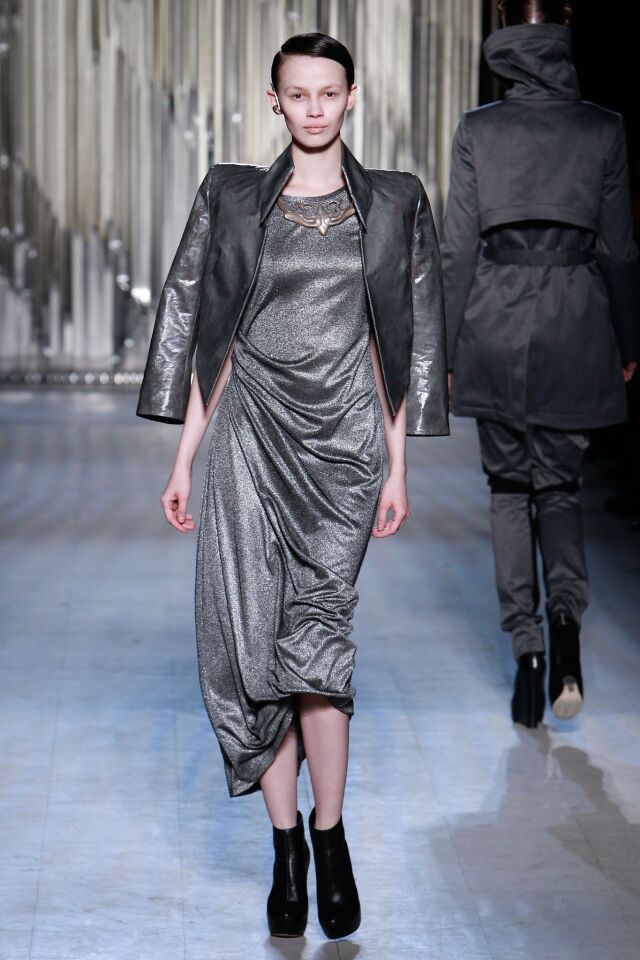 Kimberly Ovitz - fall 2013
(Mark Von Holden / Getty Images)
Kimberly Ovitz - fall 2013
(Mark Von Holden / Getty Images)
Kimberly Ovitz - fall 2013
(Mark Von Holden / Getty Images)
Kimberly Ovitz - fall 2013
(Mark Von Holden / Getty Images)
Kimberly Ovitz - fall 2013
(Mark Von Holden / Getty Images)
Kimberly Ovitz - fall 2013
(Mark Von Holden / Getty Images)
Kimberly Ovitz - fall 2013
(Mark Von Holden / Getty Images)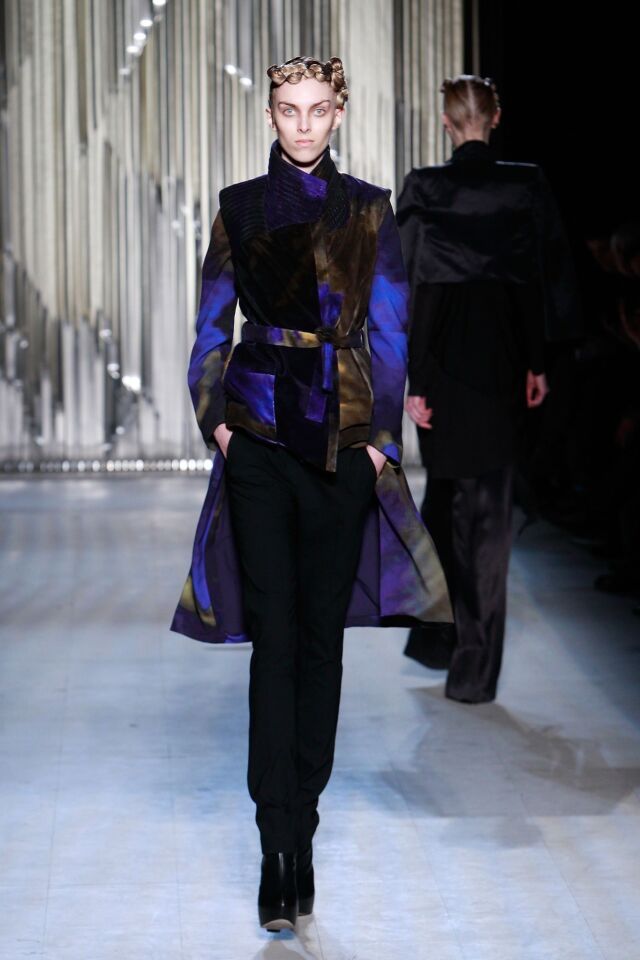 Kimberly Ovitz - fall 2013
(Mark Von Holden / Getty Images)
NEW YORK -- Kimberly Ovitz, the daughter of Hollywood power player Michael Ovitz, showed her fall-winter 2013 collection Thursday afternoon at New York Fashion Week. The setting was the now-vacant Cafe Rouge, site of historic performances by such jazz legends as Count Basie and Duke Ellington, which the designer chose because of its history and rustic feel. Ovitz moved her business from Los Angeles to New York about a year and a half ago.
The look: Otherworldly warrior princess. Stiff, glossy outerwear in sculptural cuts. Body-conscious dresses. Marled knits. Weightless organza layers trailing asymmetrical hems. Bewitchingly beautiful abstract prints inspired by frogs, spiders and sea anemones. The earthy palette included lagoon, lapis, ember, copper and graphite.
The inspiration: Exoskeletons, shells and other protective systems of animals and insects.
The news: Ovitz debuted her first jewelry line at the show, created in collaboration with 3-D printing marketplace Shapeways. The pieces, made using 3-D printing technology, which involves lasers cutting through blocks of powder, were designed to look like a second skin, said Ovitz, who is interested in exploring how fashion designers can use new technology. It's a topic she often discusses with her digital dynamo brother Chris Ovitz, co-founder of the Venice, Calif.-based video sharing app Viddy.
"For me, it's tapping into the newness of fashion," she said. "You are able to do things you can't do with typical [jewelry] molds, like creating moving parts. It felt limitless."
She was also attracted by the speed of the process. "Today, everyone wants something at the click of a button."
The incredibly cool pieces looked like sci-fi creatures had alighted on the models' collarbones and wrists. In addition to necklaces, rings and bracelets, ear cuffs are available to order now at www.kimberlyovitz.com. Prices range from $50 to $500.
The scene: Power players. Michael Ovitz was front row with Vogue editor-in-chief Anna Wintour, NFL Commissioner Roger Goodell, designers Tory Burch and J. Crew's Jenna Lyons.
The verdict: A strong step forward for Ovitz. This collection felt like her most well-rounded yet. It had a sharp edge, but also a distinct elegance. And kudos also to her for being a pioneer when it comes to new technology. Fashion needs more innovation.
---