New York Fashion Week fall 2013: Narciso Rodriguez review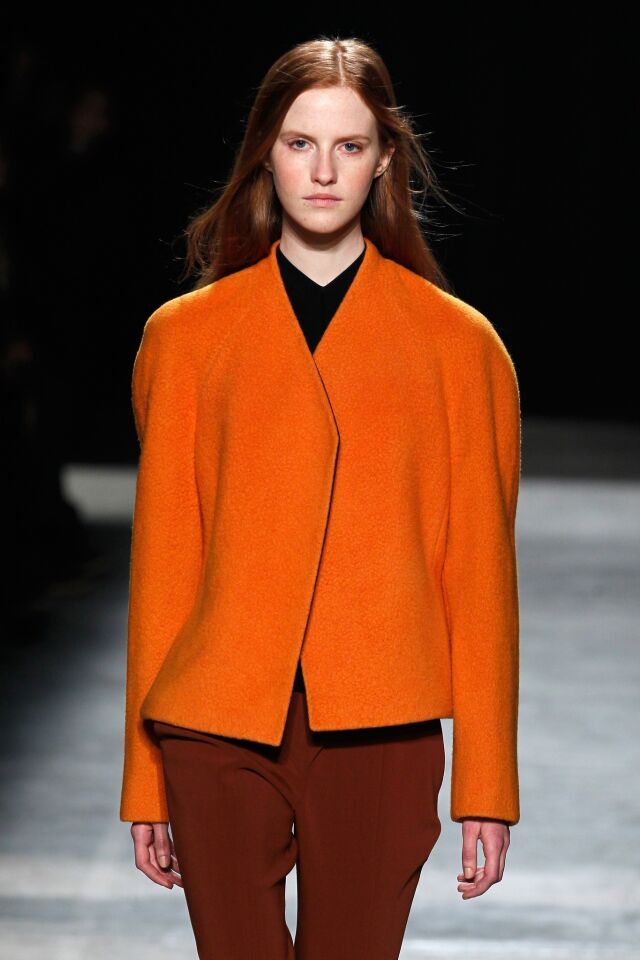 Narciso Rodriguez - fall 2013
(Peter Michael Dills / Getty Images)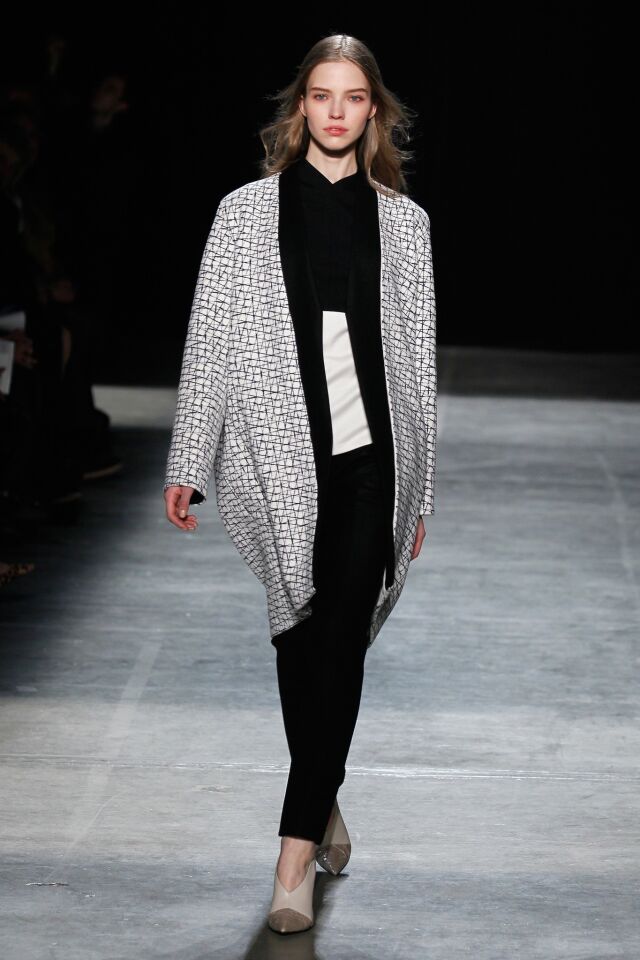 Narciso Rodriguez - fall 2013
(Peter Michael Dills / Getty Images)
Narciso Rodriguez - fall 2013
(Peter Michael Dills / Getty Images)
Narciso Rodriguez - fall 2013
(Peter Michael Dills / Getty Images)
Narciso Rodriguez - fall 2013
(Peter Michael Dills / Getty Images)
Narciso Rodriguez - fall 2013
(Peter Michael Dills / Getty Images)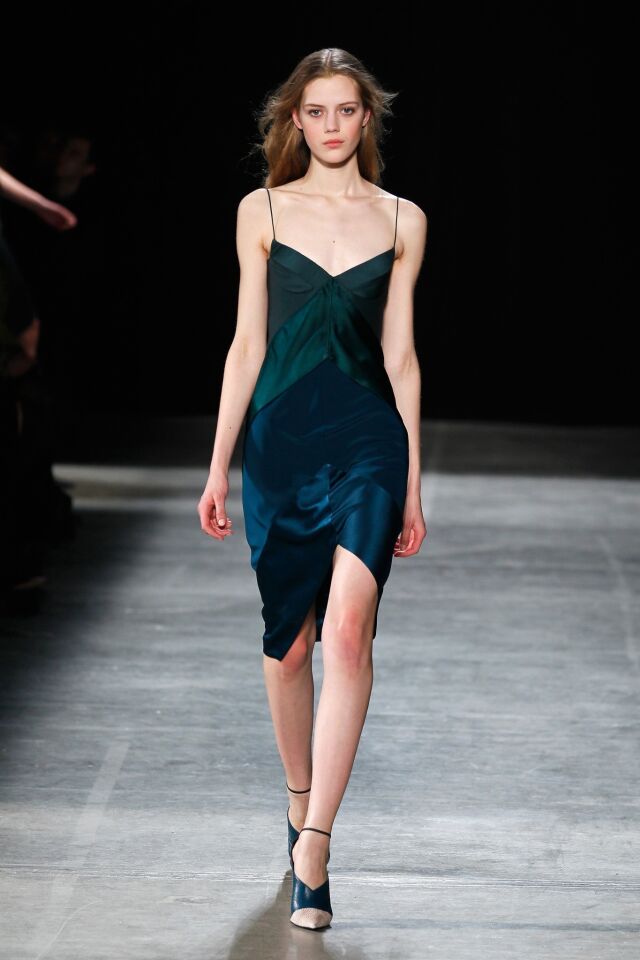 Narciso Rodriguez - fall 2013
(Peter Michael Dills / Getty Images)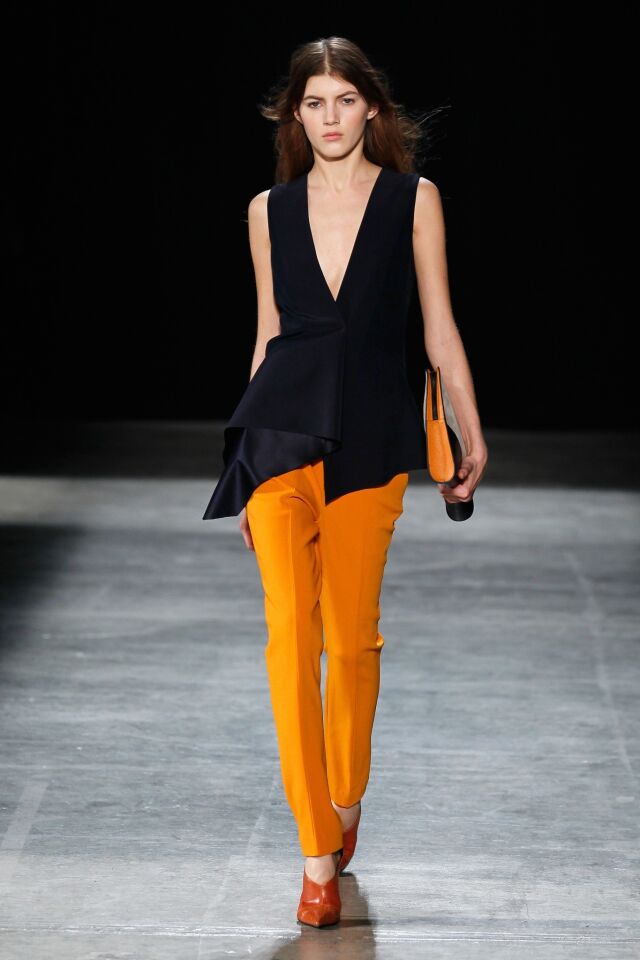 Narciso Rodriguez - fall 2013
(Peter Michael Dills / Getty Images)
Narciso Rodriguez - fall 2013
(Peter Michael Dills / Getty Images)
Narciso Rodriguez - fall 2013
(Peter Michael Dills / Getty Images)
Narciso Rodriguez - fall 2013
(Peter Michael Dills / Getty Images)
NEW YORK -- Narciso Rodriguez is one of the quiet giants of New York Fashion Week, showing collections that are unfailingly innovative in tailoring and cut. And this season he outdid himself. It's almost as if he took everything out there in the fashion ether and said, "I can do that, but when I do, it will be like nothing you've seen anywhere else."
The look: Clean and geometric-inspired, but not too serious. Clothes that played with the tension between hard and soft, mixing textures and bold colors such as tangerine, burnt sienna, emerald and azalea.
The chic combination of black and navy made for a compelling opening series of tailored separates, including a merino wool sleeveless top, coat and jacket with contrast color panels or overlapping, asymmetrical hems. The look was rigorous and disciplined, until the color and volume burst out. Then, the ideas came rapid-fire. A tangerine crepe dress with pinched folds at the collar. A crepe top, cut on the diagonal, with a trailing asymmetrical silk charmeuse hem, worn over pants. Dresses with fitted bodices, string-thin straps and asymmetrical silk skirts that caught the air like kites. Evening tops and skirts with stringy jet black beading.
The scene: Jada Pinkett Smith and her daughter Willow were front and center.
The verdict: Powerful and playful, with shapes that are forgiving to more body types than some of his past collections.
ALSO:
New York Fashion Week fall 2013: Rodarte review
New York Fashion Week fall 2013: Barbara Tfank review
New York Fashion Week fall 2013: Mark McNairy New Amsterdam
---