Paris Fashion Week fall 2013: Dries Van Noten review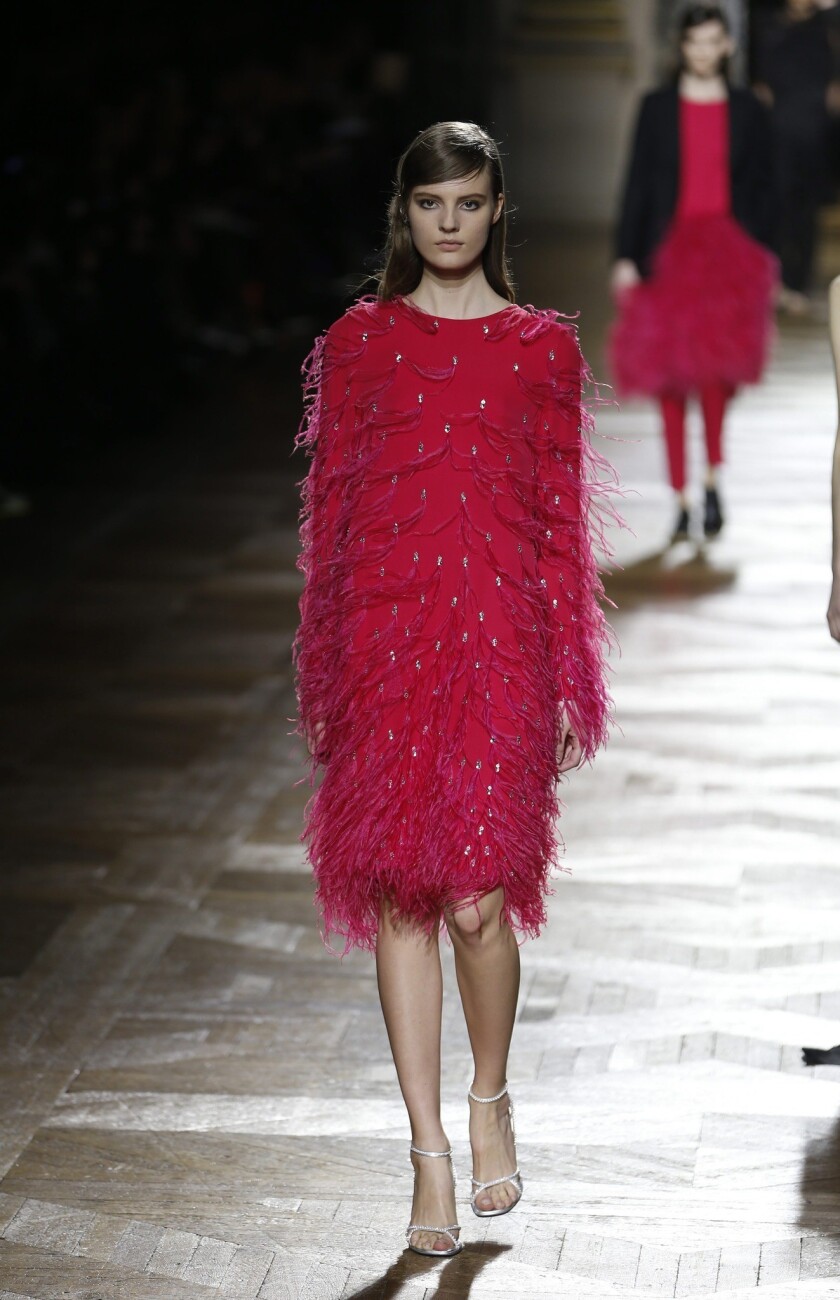 Dries Van Noten - fall 2013
(Ian Langsdon / EPA)
Dries Van Noten - fall 2013
(Ian Langsdon / EPA)
Dries Van Noten - fall 2013
(Ian Langsdon / EPA)
Dries Van Noten - fall 2013
(Ian Langsdon / EPA)
Dries Van Noten - fall 2013
(Ian Langsdon / EPA)
Dries Van Noten - fall 2013
(Ian Langsdon / EPA)
Dries Van Noten - fall 2013
(Ian Langsdon / EPA)
Dries Van Noten - fall 2013
(Ian Langsdon / EPA)
Dries Van Noten - fall 2013
(Ian Langsdon / EPA)
Dries Van Noten - fall 2013
(Ian Langsdon / EPA)
Dries Van Noten - fall 2013
(Ian Langsdon / EPA)
Dries Van Noten - fall 2013
(Ian Langsdon / EPA)
Dries Van Noten - fall 2013
(Ian Langsdon / EPA)
Dries Van Noten - fall 2013
(Ian Langsdon / EPA)
PARIS -- "Night and day." The song playing in the background at Dries Van Noten's fall-winter 2013 show Wednesday afternoon during Paris Fashion Week said it all. As lyrical as Cole Porter's love song itself, this collection was a gentle dance between masculine and feminine, hard and soft, tantalizing and familiar, in a way that only Van Noten can do it, with pinstripes, rep stripes, jewels, fringe and feathers galore.
The look: Cozy luxe. Oversized tailoring and boudoir-inspired fabulousness. A floral-embroidered overcoat over mannish trousers and lug-sole shoes. An over-sized blue sweater over a below-the-knee, rep stripe skirt swinging with fringe. Washed floral dresses that fell in tiers with unfinished edges. A terra cotta coat with a well-loved, piled texture, scattered with jewels. Pinstripe skirts over pants. Dresses swaying with marabou feathers, one in an electric pink hue. Men's button-down shirts tucked into marabou feather skirts. Fuzzy socks stuffed into delicate, strappy rhinestone sandals.
The verdict: Perfectly measured, as is always the case with Van Noten. And what a sense of fun! It put a smile on my face and made me want to grab a partner.
ALSO:
Paris Fashion Week fall 2013: Damir DomaParis Fashion Week fall 2013: Alexis Mabille
---