Patent leather's shining moments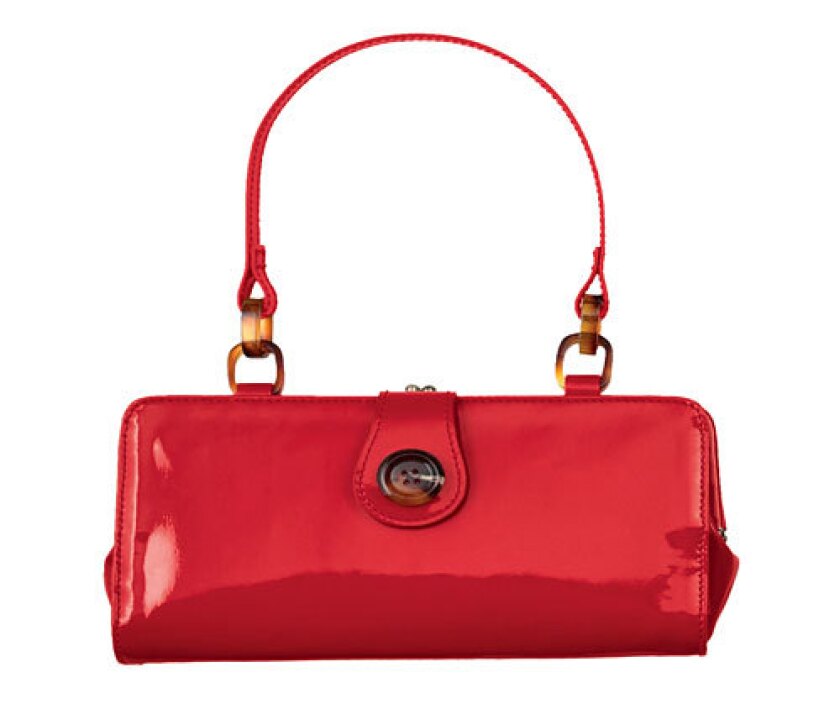 Times Staff Writer
THE stock answer to the "Why do shoes and handbags cost so much?" question usually comes down to the quality of the materials. Fine leather — aged, cured, buffed or distressed — doesn't come cheap. But that reasoning becomes a little murky when the hefty price tag hangs from boots or bags made of patent leather, which are flooding the stores this spring, and promise to continue into the fall.
Real patent is leather, given a high gloss finish and a coating of plastic. Even at its best, it doesn't look all that different from vinyl and other synthetic materials.
The design of Sergio Rossi's bright yellow patent leather sandals might make them worth every bit of their $645 price, but does the patent leather really look so different from the shiny stuff used in a $14.99 red patent frame bag at Target? The Target bag is made of a "patent-like" polyvinyl chloride. Environmentalists might have a beef with PVC, and those with sensitive noses claim it gives off a distinctive eau de new car, but from a style standpoint, it's hard to tell the difference.
Chanel Couture's classic black patent, waist-cinching belt is 2 inches wide with a rectangular buckle and single black stitch running around the edge. It costs $650. Bebe's 3-inch version with a covered, crescent-shaped buckle is $68 in black, white and Kelly green. Shine can benefit from a little contrast, and Marni's white patent pump with a platform of pale wood, $590, has a jazzy mix of textures; Steve Madden has the same idea, with a stacked wood platform on a black patent pump, for $40.
For those who feel more is more, there are some patent-like trench coats and jackets around, including the black belted Mata Hari coat that Lanvin paraded down the runway, and Club Monaco's double-breasted trench with full sleeves, $250.
Just remember, all it takes is one great piece. More than that, and the look turns cheap, no matter what the price.
---
mimi.avins@latimes.com
---