Oscars 2019: Standout beauty trends from the Academy Awards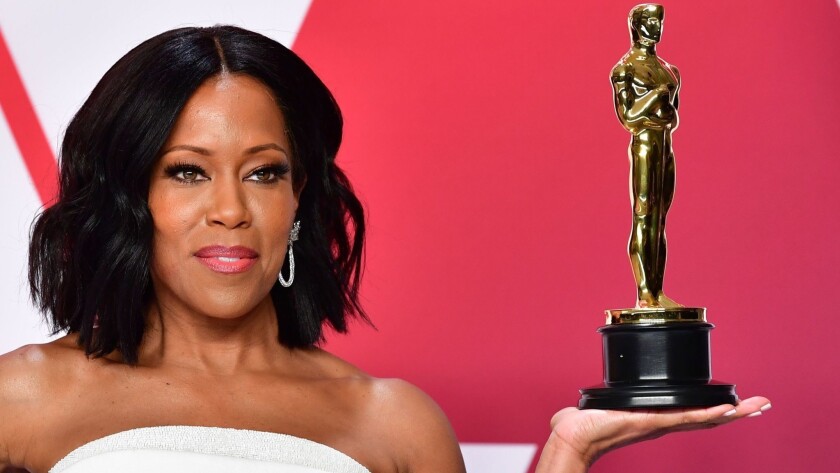 When the dress has plenty of drama and sparkle, it's only fitting that the hair and makeup stay sleek, understated and effortless. That sums up the beauty look at the 91st Oscars on Sunday evening.
Case in point: Supporting actress winner Regina King wearing a white, strapless Oscar de la Renta with a revealing leg slit, had clean, classic red carpet makeup and a shoulder-grazing bob with soft waves (a big trend seen with hair throughout the night). Turns out King also prepped her complexion with a go-to, the Red Carpet Radiance Treatment at Arcona Spa in Beverly Hills.
Her extra sparkle came from carats of Chopard diamond jewelry and of course an inner glow from the Oscar win for her work in "If Beale Street Could Talk."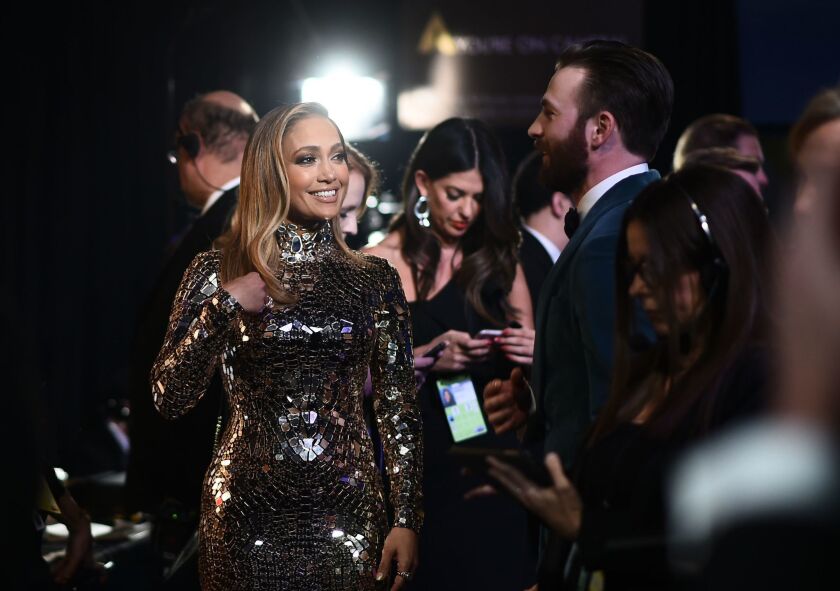 Check out our picks for best- and worst-dressed at the Oscars »
Rachel Weisz, Charlize Theron, Emma Stone, Yalitza Aparicio and Marina De Tavira all got the memo about sleek and easy hair, with each wearing their own version of the look. Angela Bassett and Kacey Musgraves followed the same clean lines but as a pulled-back low ponytail swept out of the way to make room for the blush-hued gowns they wore.
Clean also describes the makeup — in more ways than one. After all, best actress nominee Melissa McCarthy was made up by Georgie Eisdell using the fruit-pigmented makeup from 100% Pure. Makeup artist Kayleen McAdams used clean products from Beautycounter on presenter Amy Poehler.
Stars and their makeup artists also eschewed bold lips and overly done eyelids and, in some cases, opted for pink and nude hues.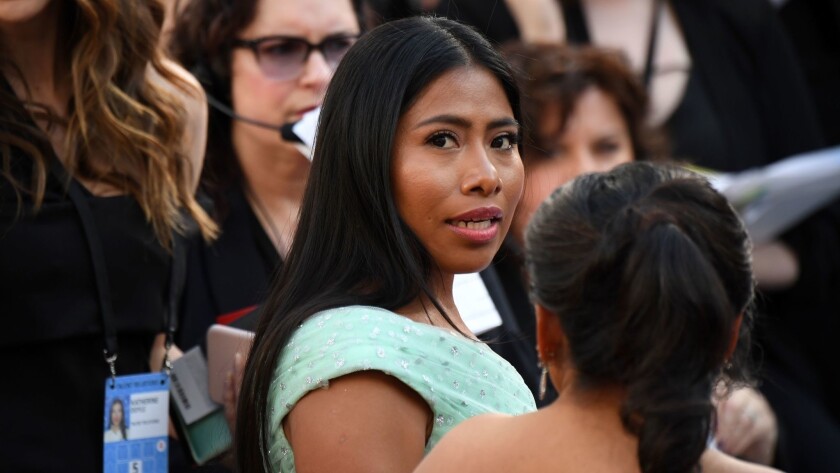 Aparicio's makeup artist Carissa Ferreri gave the "Roma" star a peach lip, soft light eye and glowy skin using vegan skin care and makeup from Arbonne. "My inspiration for Yalitza's look was spring," said Ferreri. "Her dress is a beautiful mint color, and I wanted to do something fresh and soft with apricot and peach colors."
Best actress nominee Glenn Close also wore clean makeup in varying pink hues, painted on by makeup artist Kai Pritchard using Ilia Cosmetics. The rosy palette complemented her gold gown by Wes Gordon for Carolina Herrera. Her lipstick, a hue called Rococo, is a universal pink that can work on various skin tones.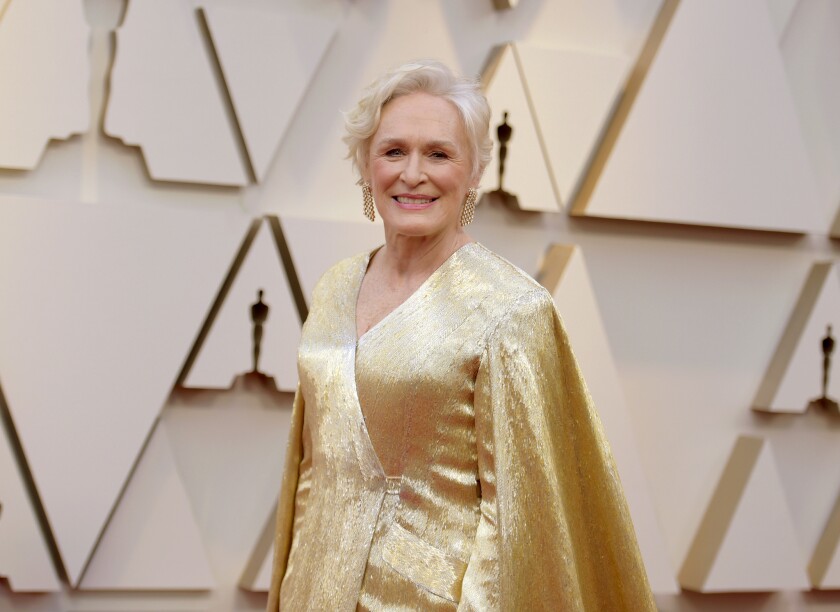 And when the dress was pink (as was the case with so many stars, including Kacey Musgraves, Gemma Chan, Angela Bassett, Kiki Layne, Maya Rudolph and Julia Roberts), the makeup went subtly metallic.
Makeup artist Genevieve Herr gave Roberts what she called a "natural silver look" created to match the silver tones of Roberts' jewelry and her wavy hair and to complement the star's bright pink dress.
Using Lancome products, Herr turned to eye-shadow colors called Lustrous Opal and Clock Strikes 12 to get the right amount of silver shimmer across the Oscar-winning actress' eyelids.
Her lips were colored with a shade that reflected the color of her dress — specifically a Lancome lip liner in Sheer Raspberry coupled with a sheer pink gloss called Le Mademoiselle Shine 232.
Roberts' famous curls were coiffed into a blond and sleek mane most would consider Old Hollywood hair, with a deep side part reminiscent of Veronica Lake.
Although understated and modern glamour ruled the night, a few stars went the more traditionally glamorous route — or they opted for a combination of the two.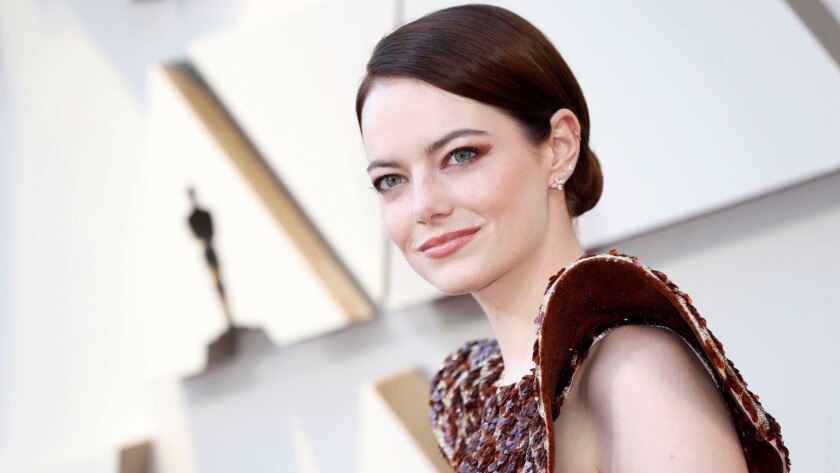 Stone, who donned a copper sequin gown with a structured shoulder from Louis Vuitton, did just a hint of metallic eye color to pick up the hue in her dress. Presenter Jennifer Lopez, known for going all the way with glam, paired her metallic gown with nude makeup and a classic smoky eye.
And leave it to Lady Gaga to do something head-turning with her hair. The "A Star Is Born" actress and Oscar winner paired her black strapless Alexander McQueen gown with a voluminous up-do that looked like a structured dollop of platinum Cool Whip.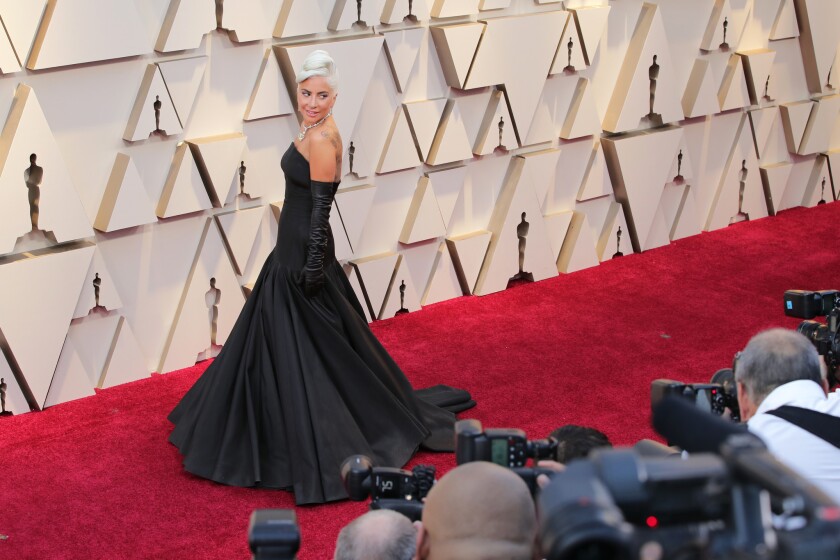 "BlacKkKlansman" actress Laura Harrier also went for an up-do but more of a chic topknot, one that could easily be worn in off-time as easily as it could on the red carpet.
For fashion news, follow us at @latimesimage on Twitter.
---