Emmys: Issa Rae, Milo Ventimiglia, Madeline Brewer talk about the awards and their post-Emmys plans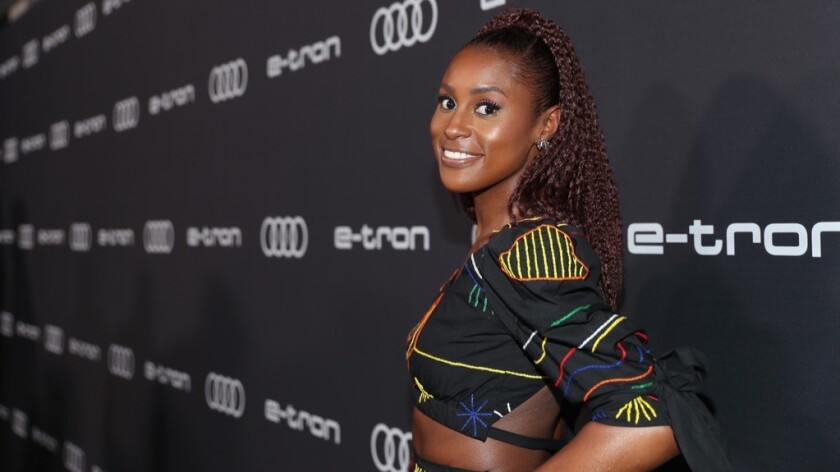 Emmy Award nominees Milo Ventimiglia, Issa Rae and Jeffrey Wright were among the nominees and other guests who kicked off awards weekend at Audi's pre-Emmys party on Friday night. Some guests calmed their pre-awards-show jitters with glasses of Champagne, but Ventimiglia said there was no need for the bubbles.
"I don't necessarily look at a nomination or a potential win as the victory," said the star of "This Is Us," who is up for lead actor in a drama series at Monday's awards ceremony. "I think the victory is being a part of a show that is contributing to the good of the world and having people watch it and have it impact their lives.
"So it takes the pressure off who's going to win or who's not going to win," he continued. "It's just kinda like, 'You know what? There's a free dinner. We're all going to look nice in our tuxedos and beautiful dresses, so let's just enjoy ourselves and have fun.'"
And having fun is just what this crowd did as they piled into the intimate La Peer Hotel in West Hollywood.
The event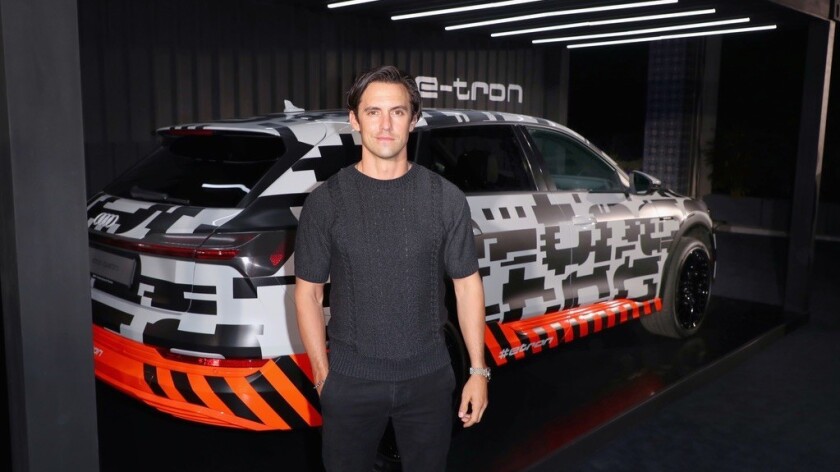 As the official automotive partner of the Television Academy for the eighth year running, Audi's pre-Emmy soiree is a tradition among television stars as they work their way through a weekend packed with festivities.
Rae was among those who previewed Audi's new all-electric vehicle, the e-tron, before heading inside the party where chicken skewers and spicy tuna sashimi were circulated among guests.
Asked how she was feeling going into the ceremony, Rae said, "I always think the nerves aren't there, and then they show up immediately [once I'm at the show]. I'm just going into it to have fun for the most part. The Emmys represent a marker of finishing for me. So as soon as I get over that hump, I'm free. I'm looking at it like, 'As soon as it's over, I'm partying.'"
Potential nerves aside, Rae said she was looking forward to walking Monday's red carpet. "I'm excited about the look this time around," she said. (For the evening affair, she wore a two-piece ensemble by designer Prabal Gurung.)
"I've had, like, three fittings for it," Rae said of her Emmys look. "I really love it. I like to feel comfortable but also be able to make a statement. I want to look back and be like, 'You did that on that day, and it was a memorable look.' That's the most fun part. I like seeing everything come together. I have such an amazing glam team. They are artists and they put so much effort and thought into it. It really is a collaborative process."
The scene
Nominee Adina Porter mingled inside the party with director Anthony Hemingway. While walking the event's black carpet earlier in the evening, Porter couldn't contain her excitement. "This is my first time being a nominee and so that changes everything," she said. "I'm grateful to be a working actor, but to be a working Emmy-nominated actor is fantastic."
Upon learning the news about her nomination, Porter said she immediately considered what to wear. "As soon as I found out it was happening, I started brainstorming," she said. "I've been in this business for a while now and I've dreamed about this for a while now. I've always thought, 'I've got to wear my hair natural.'"
She said her look for Monday's show began based on her tresses and that she looked for a glam squad on board with her vision. "I started with a stylist," said the "American Horror Story: Cult" actress. "Every person I interviewed, I said, 'How are you with me wearing my hair natural?' That dictated everything else ... if they could handle a 'fro."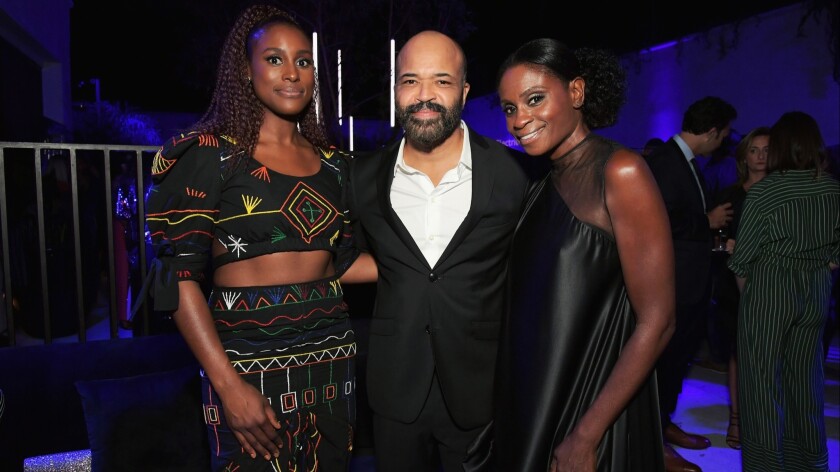 Elsewhere in the party, Madeline Brewer hung out with her "Handmaid's Tale" co-star Samira Wiley, who picked up an Emmy during last weekend's Creative Arts Emmy Awards.
"I wept like a child," Brewer said of Wiley's win. "When I met Samira, she had just graduated Julliard. I'm just so proud of her."
For Friday's party, Brewer wore a look by Olivier Theyskens and she had a fresh hairdo — she had dyed her hair a brighter shade of red earlier that day. "I just got it done six hours ago," she said, before admitting, "I'm a blonde. ... I went red for 'The Handmaid's Tale.'"
Brewer admitted she was more than prepared for the busy weekend. "I have three things to wear tomorrow," she said with a laugh. "I'm going to three parties and I've got a different thing for every one of them." She also has two dresses picked out for the Emmy Awards. "We have a backup [look]," she explained, "because my stylist likes to be very prepared."
Of the dress she's leaning toward wearing, she teased, "It's ethereal."
The crowd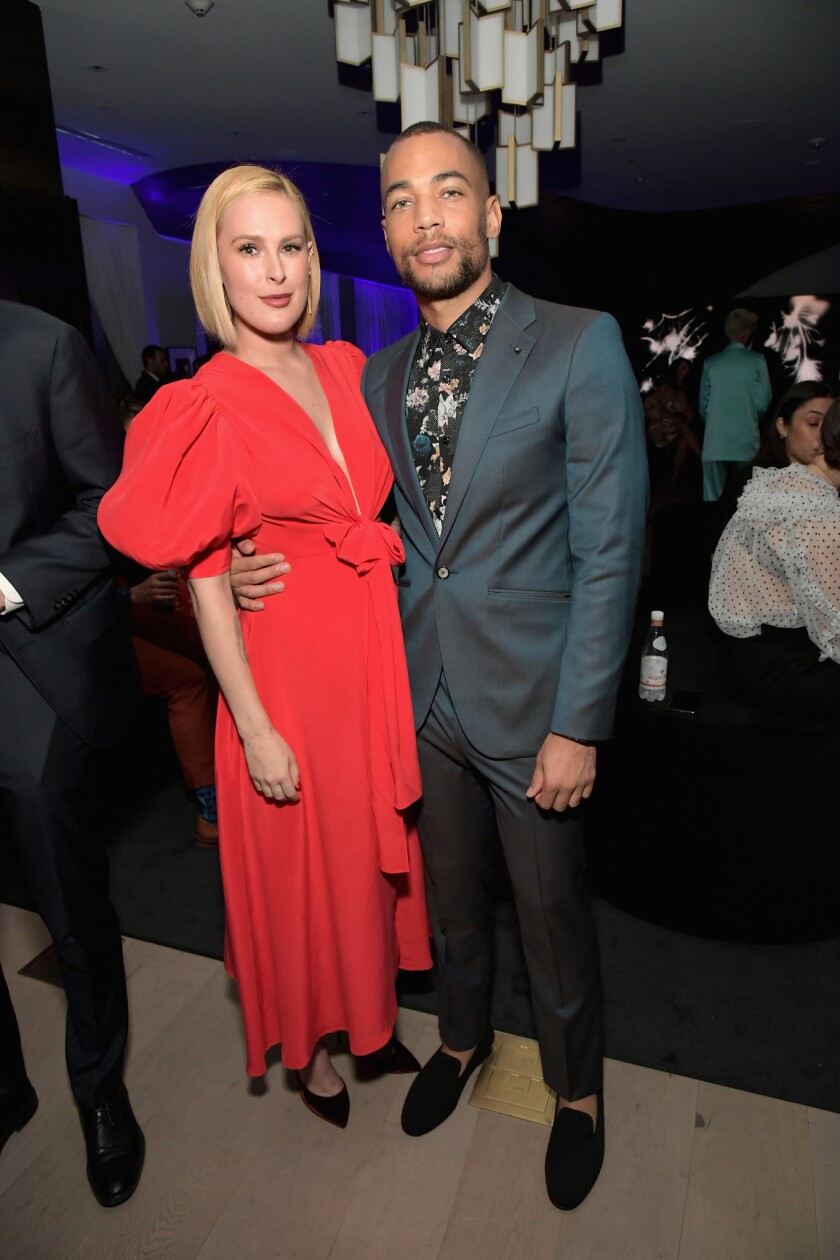 Other nominees at the Audi party included Thandie Newton, Kenya Barris, Daniel Bruhl, Amanda Brugel and Sofia Boutella in addition to guests Boyd Holbrook, Sarah Hyland, Kunal Nayyar, Nico Santos, Rumer Willis, Yeardley Smith and Trace Lysette.
Bruhl said it was his first time attending the Emmys and that he looked forward to reconnecting with his "The Alienist" co-stars. "I'm excited to see the team again," he said. "We're crossing our fingers. The competition is brutal. The level and quality is extremely high, so I wouldn't expect too much but to be here amongst the best is already quite something."
Then he added, "There are so many series coming out that are so interesting — almost too many. I still have so much on my list to watch."
The quotes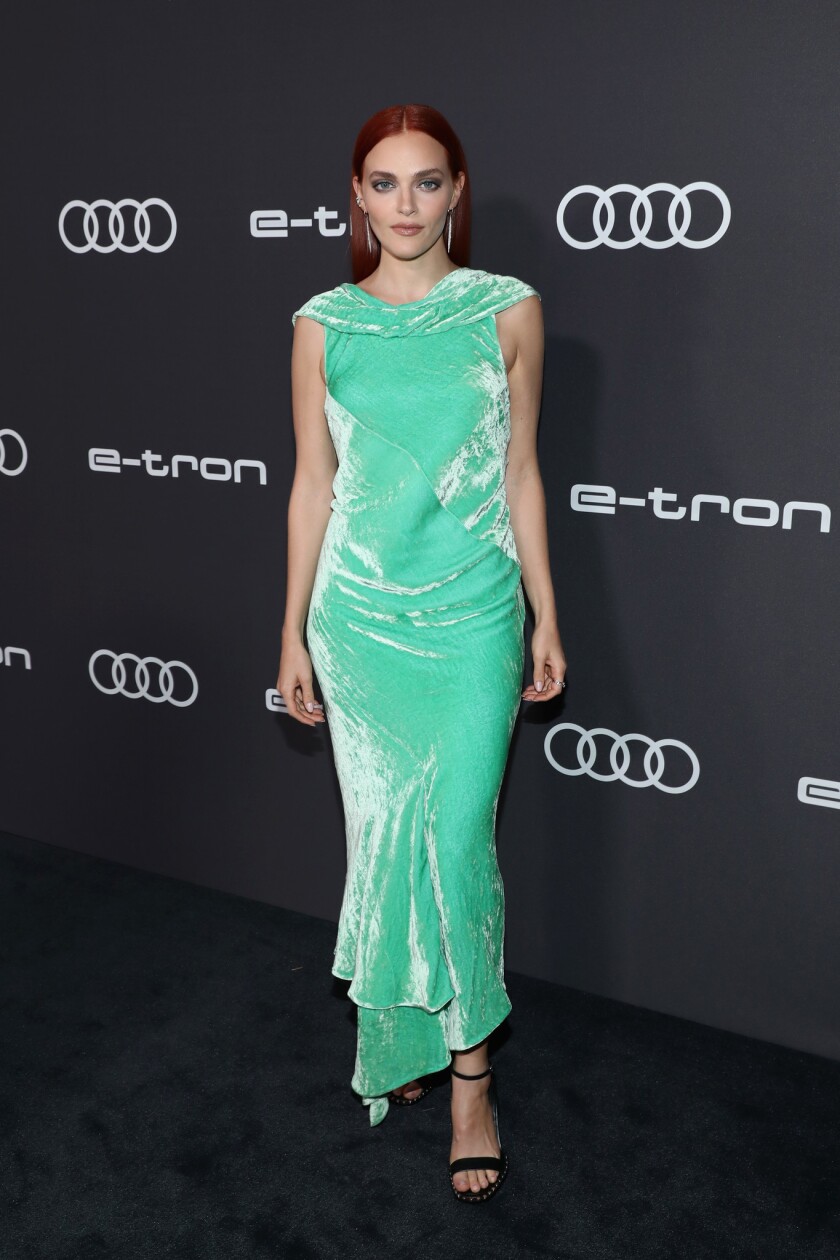 "We're all winners," Brewer said. "We get to dress up and run around and drink free Champagne. What kind of life do I have? It blows my mind."
As for Ventimiglia, he said he was looking forward to the morning after the Emmys.
"I think I'm taking a personal day because I've also been on the road wrapping up a movie," said the actor, who recently finished shooting "The Art of Racing in the Rain," which is set for release next year. "I'm like, 'I just need a day to stare at the wall and not really do anything,' so I think that's what I'm going to do the day after."
For fashion news, follow us at @latimesimage on Twitter.
---