Earth-friendly clothing that doesn't involve burlap
The San Francisco-based company Amour Vert focuses on sustainable fabrics and low-impact dyes.
(Amour Vert)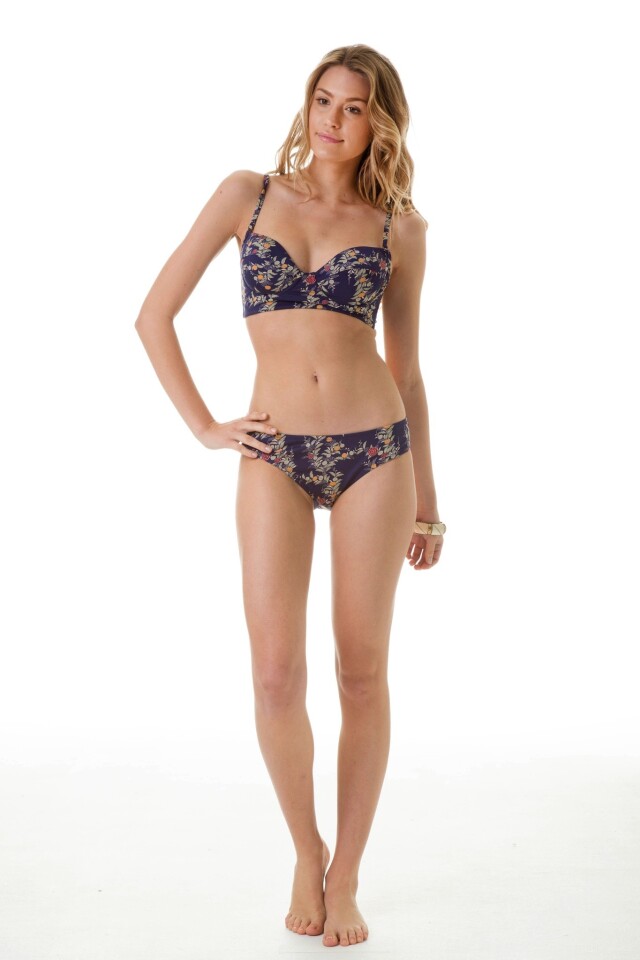 Swimsuits from Faherty Brand mixes Lycra with a fabric containing recycled plastic water bottles.
(Faherty Brand)
Organic materials are used to create the H&M collection, including the cotton and dyes used.
(H&M)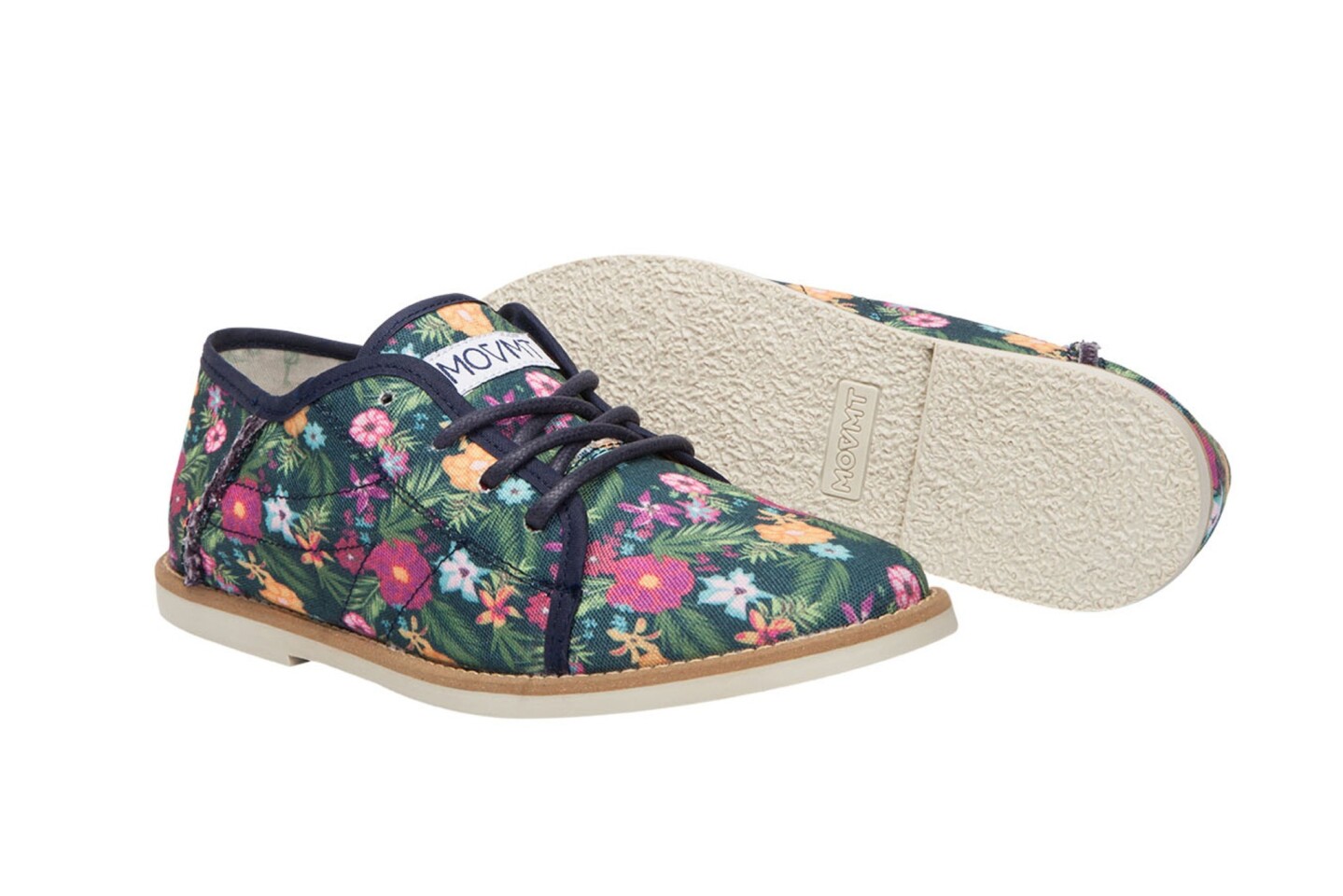 The People's Movement shoe line employs single-use plastic bags as the main material for the shoes.
(The People's Movement)
Eco-conscious and sustainably produced clothing has long been associated with murky-colored, burlap-reminiscent items focused more on sending an Earth-friendly message than on looking runway-ready. So as Earth Day approaches on Tuesday, it's good to know there are now some chic, sustainable options. From sourcing fabrics to creating hangtags, each of the brands highlighted here considers impact on the Earth in production choices and uses recycled materials as often as possible — in some cases, building an entire line on repurposed materials.
Amour Vert
Based in: San Francisco.
The look: Day-to-night pieces, including splashy print blazers and matching shorts, silk dresses and tailored, menswear-inspired jackets.
The practice: The brand uses only organic and sustainable fabrics, such as organic cotton, linen, silk, tencel and recycled polyester, along with low-impact dyes. Amour Vert packages all products in biodegradable bags.
The price: $75 for solid T-shirts to $300 for tailored jackets.
Side note: A tree is planted for every T-shirt purchased from the line's T(r)ee collection.
Where to buy: www.amourvert.com.
---
Faherty Brand
Based in: New York.
The look: Beach-to-street separates for men and women. Plaid button-downs, Baja ponchos, sweatshirts and floral print bathing suits are collection mainstays.
The practice: Each swimsuit in the line is made of Lycra blended with polyester fabric that contains six recycled plastic water bottles. All cotton used for the rest of the line is organic.
The price: $135 for a men's plaid button-down shirt to $325 for a women's eyelet caftan. Women's swimwear ranges from $85 for a bikini top or bottom to $115 for a printed one-piece suit.
Side note: Faherty Brand was started by twin brothers Alex and Mike Faherty, who previously worked in finance and as a designer at Ralph Lauren, respectively.
Where to buy: www.fahertybrand.com, select Barneys New York locations and www.shopbop.com.
---
H&M Conscious Collection
Based in: Stockholm.
The look: A Flamenco-inspired collection that includes hand-embroidered, matador-style boleros; blush-colored leather bustiers, and a full lace wedding dress.
The practice: Organic cotton, leather and dye are used throughout the line. H&M also employs women in India unable to leave their homes for work. The women hand-embroider many pieces, helping them earn an income.
The price: Conscious Collection pieces range from $14.95 for a textured knit tank top to $549 for a lace gown.
Side note: For the spring 2014 collection, H&M teamed up with Ever Manifesto, a think tank and publication dedicated to promoting sustainable practices in fashion. The issue created around H&M's Conscious collection features Pharrell Williams, Liya Kebede and Amber Valetta.
Where to buy: The line is stocked at 150 of H&M's largest locations around the world, locally at H&M Beverly Center, Los Angeles.
---
The People's Movement
Based in: Solana Beach, Calif.
The look: Lace-up oxfords, skimmers and feminine wedges in neutral solids and graphic prints.
The practice: The line upcycles single-use plastic bags that are cleaned and brought in from Bali, Indonesia, and parts of California for use as the main material in the shoes. In the company's first year more than 175,000 plastic bags were reused to create footwear and accessories.
The price: $55 for a solid-color ballet flat to $89 for a printed high-top sneaker.
Side note: A portion of sales from the People's Movement is donated to 5 Gyres, an organization that aims to stop plastic pollution.
Where to buy: www.thepeoplesmovement.com and American Rag on La Brea Avenue, L.A.
---